Sponsored Article
The Best "Clean" Mineral Sunscreens for Darker Skin Tones (That Will Not Leave a White Cast)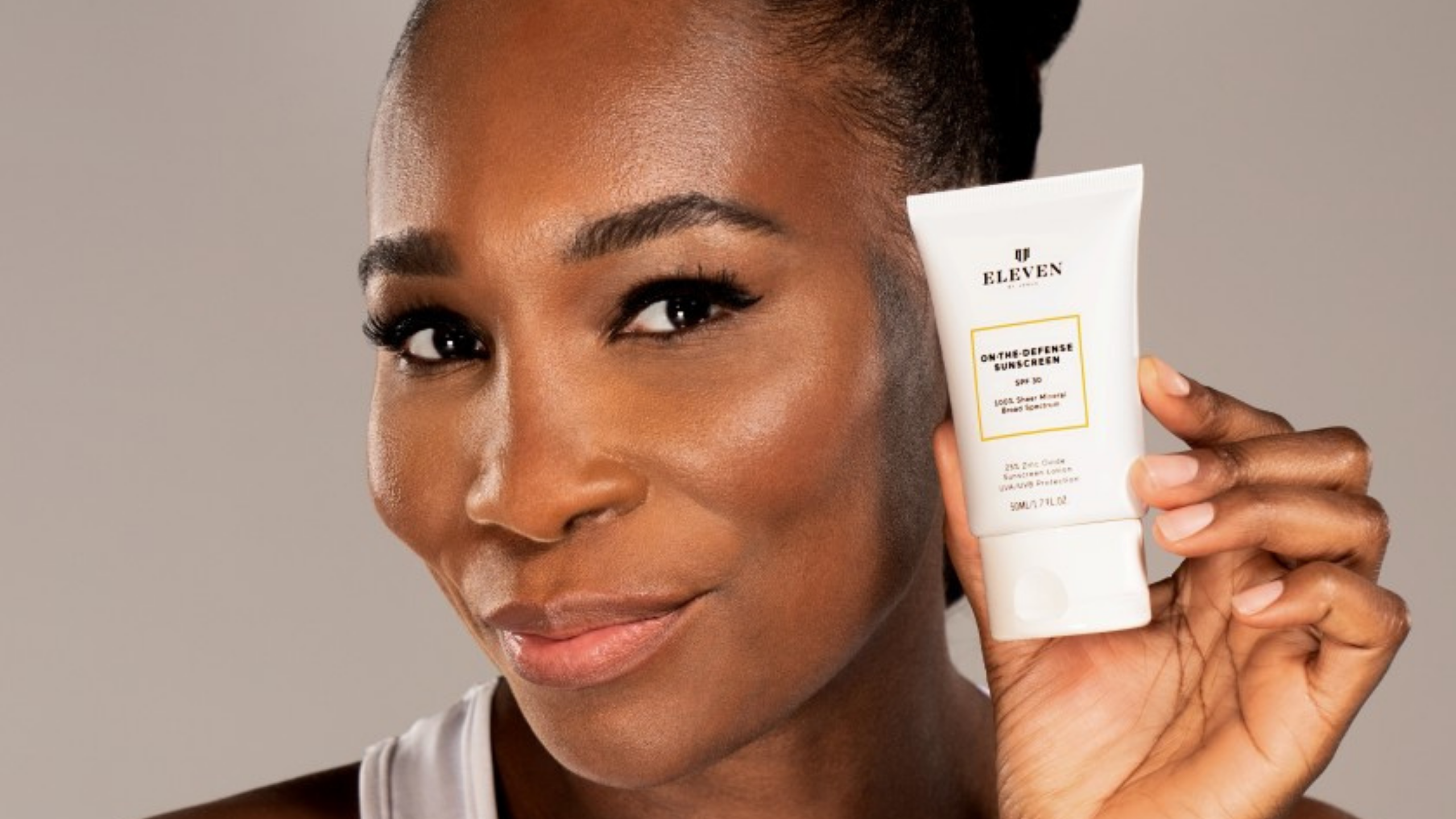 Melanin is beautiful and magical. The natural radiance and the protection that it gives darker skin tones is unmatched. However, there is a common misconception that darker skin tones are not susceptible to sun damage. This is untrue! While darker skins are less likely to get a noticeable sunburn, the harmful UV rays from the sun can definitely damage dark skin, causing wrinkles and other signs of aging, even leading to skin cancer. Therefore, wearing a good sunscreen during the day is a must regardless of your skin tone.
If you are a dark-skinned Clean Beauty enthusiast, it is next to impossible to find a good sunscreen that does not leave an unpleasant white cast on your skin. This is due to the zinc based ingredients used in mineral sunscreens that do not blend well into darker skin tones.
In our quest to find just the right sunscreen for my face and body, we were very careful to select mineral-based sunscreens over highly chemical-based sun products due to concerns of long-term exposure to chemical ingredients. Credo Beauty is a haven of clean, organic, and natural skin care and beauty products. They are very transparent about ingredient sourcing, purity, and composition of each and every product they sell, which we truly admired.
---
Best Mineral Broad Spectrum Face Sunscreen for Dark Skin
We were naturally inclined towards BIPOC-owned brands as we were trying out different mineral sunscreens on. We felt they would better address darker skin concerns, especially the issue of unpleasant white residue that many mineral sunscreens leave on the skin. EleVen By Venus Williams Unrivaled Sun Serum SPF 35 immediately grabbed our attention, since when it comes to the Williams sisters who spend much time outdoors, sun-protection is more than a beauty step—it is a preventive measure, which was exactly what we were going for.
The active ingredient of the product is 25% zinc oxide, blended with many naturally derived hydrating and moisturizing ingredients. The silky texture of the serum works well under makeup and holds up very well whether you are making history on the tennis court, sunbathing on the beach, or simply going about your day in sunny city streets.
---
Best Mineral Body Sunscreen for Dark Skin
When it comes to finding the best body sunscreen for darker skins, we looked for a non-greasy formula that does not leave a white cast. The longevity of the product under perspiration was also an important concern for us since the summer sun can be very unforgiving!
Suntegrity Natural Mineral Sunscreen SPF 30 for Body was an easy top contender due to its easy to blend texture that did not leave a white residue. It is the nourishing and antioxidant-rich ingredients such as green tea extracts, cucumber extracts, pomegranate seed oil, and amino acids that sealed the deal for us. We loved the refreshing sweet orange fragrance of the product. If you are sensitive to fragrances or essential oils, that could be a concern.
---
Bonus: Best After-Sun Care
Even with all the sun protection, a sun-drenched day often makes your skin sore and thirsty for some good hydration. That is why we decided to add a good after-sun care product to this list. While your skin naturally heals with time after a sunburn, a good hydrating product can make the healing process faster and much less painful.
The main ingredient in Herbivore Botanicals After Sun Body Mist is the ultimate after sun care ingredient, aloe vera. It also has witch hazel with anti-inflammatory properties, radish root ferment to soothe irritated skin, and spearmint leaf oil to cool down and heal the burned area. The product is formulated as a cooling body mist, which you can keep in your refrigerator for an added cooling effect.