Sponsored Article
Best Cooling Mattress for Hot Sleepers
To help hot sleepers get better rest, we cover the best cooling mattresses. We also offer advice on how to find the right bed for your needs.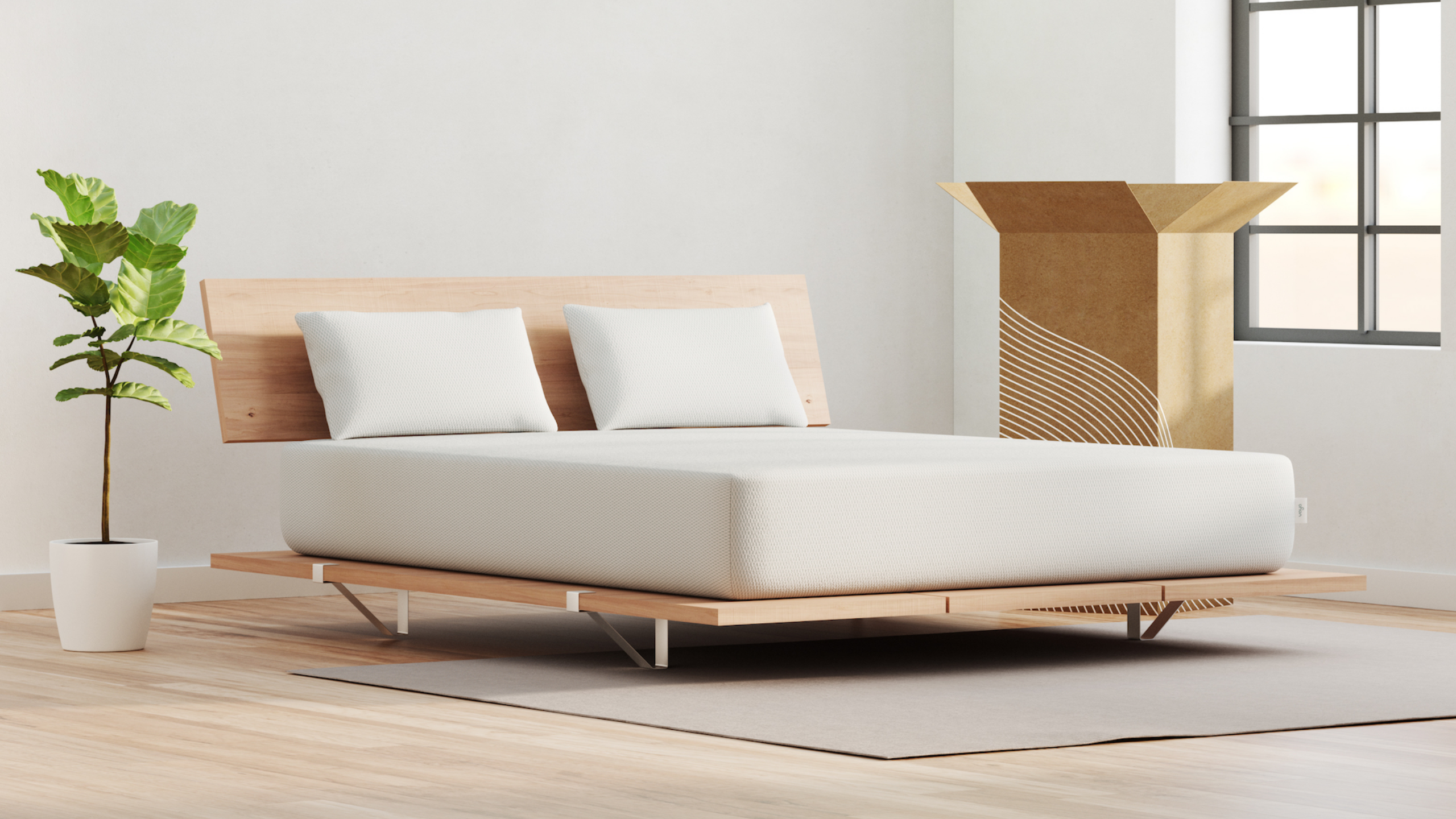 In the evening, our core body temperature drops in preparation for sleep. The internal process, called thermoregulation, involves the human body cooling itself down for sleep and warming up for wakefulness. This process is part of our natural circadian rhythm, and the changes in temperature help regulate our sleep-wake cycle.
However, some mattresses absorb body heat as it is released from the body. This leads to a build-up of warmth in the bed, causing night sweats and overheating. When this happens, it can be difficult to fall asleep and rest soundly.
For some people, night sweats are a common occurrence. Women who are going through menopause experience drastic spikes in body temperature, known as hot flashes. Those who are obese, have a hormonal imbalance, acid reflux, or a neurological disorder also experience overheating that can disrupt sleep.
If you are a hot sleeper, the type of mattress you choose is especially important because certain materials are more likely to retain heat than others. The good news is that many brands now use innovative "cooling" materials to produce a more breathable sleep surface. To help you shop, we outline some of the best cooling mattresses for hot sleepers. Plus, we share what to look for when purchasing a new mattress.
Best Cooling Mattresses for Hot Sleepers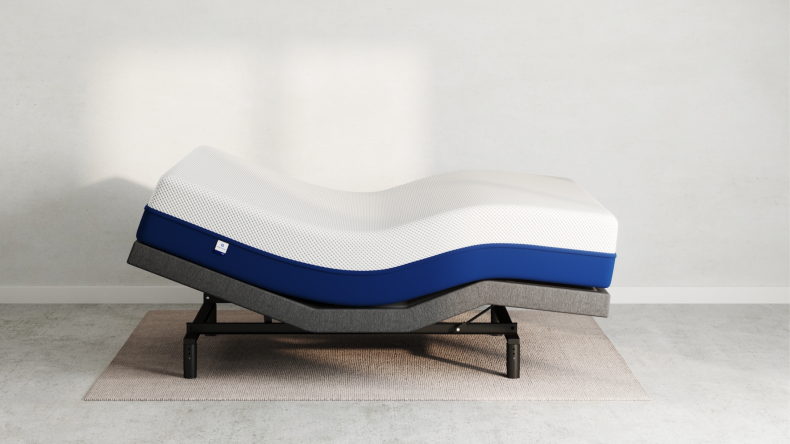 Amerisleep's AS3 Hybrid is our favorite cooling mattress for hot sleepers. This hybrid has a Bio-Pur® comfort layer that contours closely to the body for maximum comfort and pressure relief. Unlike most memory foam varieties, Amerisleep's Bio-Pur® foam is designed using an open-cell structure and manufactured with plant-based oils, making it more breathable and less likely to retain body heat.
Although this material is soft and conforming, its breathability combats overheating and night sweats. The inclusion of plant-based oils makes the AS3 Hybrid non-toxic and eco-friendly—creating a safer sleep space for you and your family. The AS3 Hybrid is also backed by a CertiPUR-US® certification guaranteeing minimal off-gassing, or "new mattress smell," when brought indoors.
Beneath the Bio-Pur® comfort layer is a base of airy pocketed spring coils. The coils are arranged in zones to provide the perfect level of cushioning and support. For example, near the joints, wire gauges are thinner and compress easily, reducing tension and pressure. Along the back and lumbar spine, coils are thicker and more supportive to promote a safe, neutral spine. This combination helps muscles fully relax, allowing for deeper, more restful sleep. The spring base also promotes more airflow through the mattress making for an even cooler sleep experience.
The layers of the AS3 Hybrid are wrapped in an ultra-soft, breathable cover designed to reduce heat retention. Each Amerisleep mattress comes with a 100-night sleep trial, so you have plenty of time to test the bed and make sure it's right for you. A 20-year warranty also covers manufacturing defects and indentations greater than .75 inches.
Best Cooling Memory Foam Mattress -

Zoma Mattress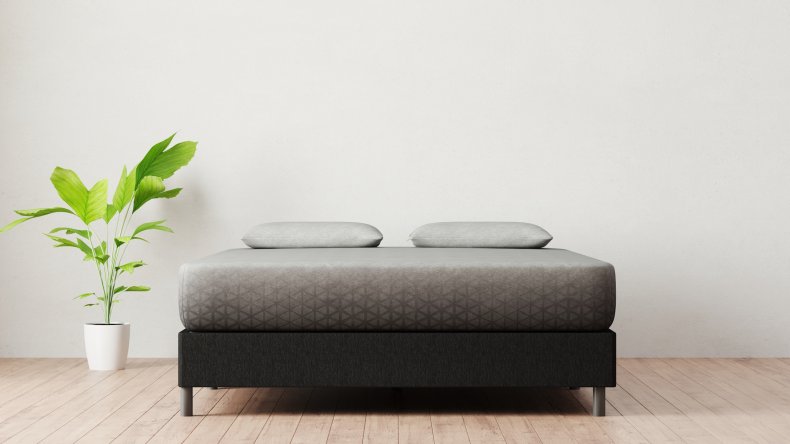 Traditional memory foam tends to trap heat. At Zoma, they infuse their proprietary foam with gel to wick away heat and moisture. This ensures the surface of the mattress is always cool and inviting.
In addition to the gel-infusion, the comfort layer of the Zoma Mattress features Triangulex™ technology—a zoned support system that provides a balance of cushioning and stability. When resting on the Zoma, Triangulex™ ensures the lumbar spine is stable to prevent lower back pain. This material is soft and conforming near the joints to reduce pressure build-up in these sensitive areas.
Beneath the comfort layer is Reactiv™ foam—a highly responsive material with an elastic quality. The slight bounce of this foam prevents over sinking, so body weight is evenly distributed, and the spine remains neutral. The mattress base features Support+ foam, a durable material built to maintain the bed's shape and structure. Together, the three foam layers are wrapped in Zoma's soft, mesh AirCloth cover which is also cooling and breathable.
When shopping with Zoma, each mattress comes with a 100-night sleep trial, so you can rest on the bed in the comfort of your home and make sure it's right for you. They also include a 10-year warranty covering structural defects, including sagging greater than .75 inches.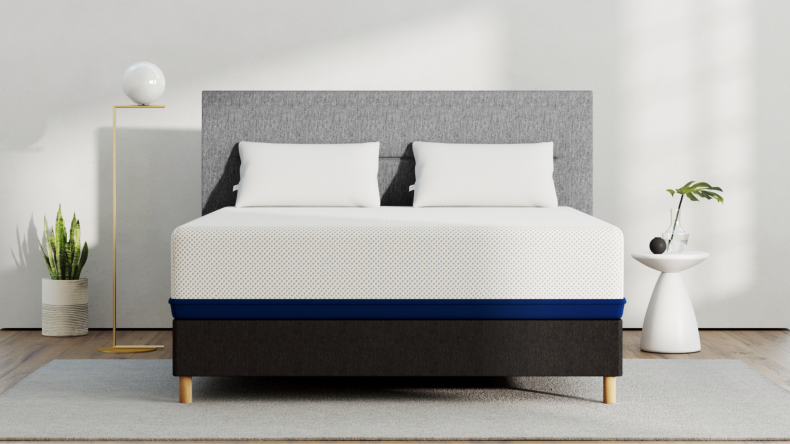 Amerisleep's AS5 Hybrid is a soft mattress perfect for side sleepers and those looking for a plush, cloud-like sleep space. Although soft beds can retain heat due to their close contouring, the AS5 Hybrid has several unique features to keep you both cool and cozy.
Beneath a ventilated cover, this mattress has 3 inches of Amerisleep's Bio-Pur® memory foam. In the AS5 Hybrid, this material is ultra-soft and molds to the joints to reduce pressure points. Since this foam is open-cell and plant-based, it doesn't absorb body heat the way traditional memory foam varieties do.
Part of the appeal of a soft mattress is the sinkage we experience. Deep contouring immediately puts us at ease and helps us fall asleep quickly. However, if we sink too much and body weight is not evenly distributed, it can lead to alignment issues that leave us sore and stiff in the morning. To combat this issue, Amerisleep includes their Active Flex layer—a buoyant foam that keeps the hips and shoulders lifted and aligned.
A pocketed coil base supports the two top memory foam layers of the AS5 Hybrid. These coils move independently of one another for accurate contouring. They are also tuned to provide maximum support to the lumbar spine, reducing tension and lower back pain. This spring coil base is great for hot sleepers because air can circulate through the base more efficiently than through solid foam. It is also reinforced with edge support to make it easier when you get in and out of bed.
Like the AS3, the AS5 Hybrid comes with a 100-night sleep trial and a generous 20-year warranty. When shopping with Amerisleep, your new mattress will be shipped directly to your doorstep with zero contact. Once you unwrap it and let it expand, you are ready to start getting a better night's sleep.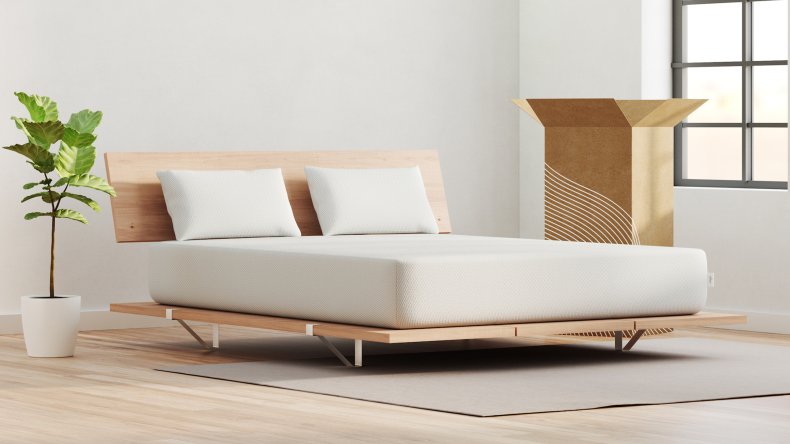 For an advanced cooling mattress that won't hurt your budget, we recommend the Vaya Hybrid. This bed features a medium firmness that side, back, and combination sleepers will find comfortable and supportive. It also has a cooling foam comfort layer and a durable spring coil base to support you for many years.
What makes the Vaya Hybrid Mattress ideal for hot sleepers is the breathability of its foam comfort layer. This soft yet responsive material is light, airy, and retains less heat. The buoyancy of this foam also keeps body weight evenly distributed, so hips and shoulders stay lifted on the mattress rather than sunk. This comfort layer's natural bounce is perfect for heavier sleepers since it reduces uncomfortable sinkage and muscle tension.
The Vaya's base is made with pocketed spring coils that keep body weight evenly distributed to prevent pressure build-up near the hips and shoulders. The Vaya Hybrid can be paired with most modern bed frames, including adjustable bases and slatted foundations.
Each Vaya Hybrid Mattress comes with a 100-night sleep trial, allowing you to test the mattress and ensure it meets your needs. Their 10-year warranty covers manufacturing defects and indents and sagging greater than .75 inches.
Best Cooling Mattress for Back Pain -
Zoma Hybrid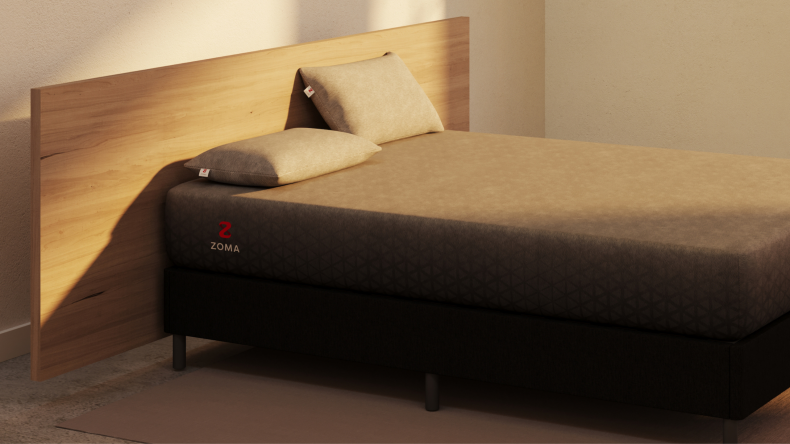 If you are a hot sleeper who also suffers from back pain, the Zoma Hybrid is a good option. This mattress has many of the same cooling features as Zoma's memory foam mattress, but it has a pocketed spring coil base to promote safe spinal alignment and better airflow making it easier for you to get cooler sleep.
The cover of the Zoma Hybrid features AirCloth, a soft, stretch-knit fabric with a mesh weave that allows warm air to quickly escape the mattress. Beneath the cover, the top layer is made with Zoma's unique gel memory foam. The cooling gel within the foam combats heat retention, while its perforations keep the body lifted and aligned to prevent tension.
The slight bounce of the Reactiv™ foam transition layer prevents excess sinkage and the feeling of being "stuck" in the mattress. A pocketed spring coil base supports both foam layers of this hybrid mattress. Each coil is tuned to respond to different levels of pressure, ensuring fewer morning aches and pains.
You can test out the Zoma Hybrid risk-free for 100 nights. If it's not right for you, Zoma will work with you to exchange or return the mattress. They also provide a 10-year warranty, which covers sagging and indentations beyond 0.75 inches.
How to Find the Right Cooling Mattress
If you are in the market for a cooling mattress, there are several important factors to keep in mind as you shop. The materials and layers that make up a bed determine heat retention, support, and durability. The following points explain how to select a cooling mattress right for you.
What is a Cooling Mattress?
If you have trouble falling asleep or you frequently wake up hot and sweaty during the night, your mattress could be part of the problem. Some beds are made with fabrics and materials that trap heat, causing the mattress to warm up.
Those labeled as "cooling mattresses" are specifically designed to prevent this issue. These beds are made with materials from open-cell foam to gel foam that quickly dispel warm air so the bed doesn't heat up.
Mattress Types for Hot Sleepers
There are several mattress types on the market. Each style is made up of different materials designed to provide a good night's sleep. Below, we outline the types of mattresses best suited for hot sleepers and the level of support each style offers.
Memory Foam Mattresses
Memory foam is a highly responsive foam that is known for its close contouring and pressure relieving abilities. The material is perfect for those with chronic pain because it cushions and supports the body so muscles can relax and recover. This combination allows sleepers to experience deep, restorative sleep and wake with less pain.
Traditional memory foam is made with petroleum-based oils (crude oil) that tend to trap heat. However, there are several new types of memory foam on the market designed to combat this issue. Gel memory foam is infused with cooling microbeads that pull heat and moisture away from the surface of the bed. Plant-based memory foams are made with castor oil and fewer petroleum-based oils, so they naturally retain less heat, and the mattress stays cool and inviting.
If you live with pain, a high-quality memory foam mattress (rather than a traditional spring mattress) is a great way to find relief and a more comfortable night's sleep. Since memory foam is available in different firmness levels, it is easy for sleepers to find a comfort level that works for them. However, if you are a hot sleeper, be sure to purchase one of the best memory foam mattresses with gel-infused or plant-based foam.
Latex Foam Mattresses
Latex foam contours to the body like memory foam, but this foam has a natural buoyancy that keeps sleepers lifted on the mattress rather than cradled. Latex can be made to feel either soft or firm; however, most varieties have a medium-firm feel that back sleepers and heavier individuals prefer. The slight bounce of latex foam keeps the hips from sinking too far into the bed and forcing the spine to bow.
Since latex is naturally derived, it retains less heat than synthetic materials do. For those who sleep hot, a latex mattress may help reduce night sweats and overheating. Latex foam is also hypoallergenic, resistant to dust mites, mold and mildew, making it an excellent choice for those with allergies and other sensitives. However, latex mattresses are generally expensive and might not be the best value compared to memory foam mattresses or hybrids.
Hybrid Mattresses
Hybrid mattresses have a top layer made with either memory foam, latex foam, or poly-foam. In most cases, the first layer is 2 to 3 inches thick to provide maximum comfort and contouring. The base layer of a hybrid mattress is made with spring coils, similar to those used in traditional innerspring mattresses.
However, the coils used in most hybrids are different from innerspring coils. Hybrid coils are pocketed, so they move independently of one another and respond to pressure more effectively. In many cases, hybrid coils are zoned to be softer near the joints and slightly firmer along the back.
Since air can flow freely throughout the coil layer, hybrid beds work well for hot sleepers. However, the type of foam used in the comfort layer will also determine the mattress's breathability. We believe the best hybrid mattress either comes with a gel-infused, plant-based, or latex foam topper for hot sleepers.
Innerspring Mattresses
Innerspring beds have been a go-to mattress style for many years. But with the popularity of foam and hybrid models, these beds are slowly falling out of favor. Innerspring mattresses have a thick spring coil base and a thin comfort layer typically made of cotton, polyester, or wool. This combination gives them a firm feel that can be uncomfortable for some sleepers. Although these beds retain minimal heat, they are less durable and offer very little pressure relief when compared to foam and hybrid mattresses.
Mattress Firmness
As you shop for a new cooling mattress, you will come across several different firmness levels, from ultra-soft to firm. The comfort level that is right for you depends on your body type and the position you sleep in each night. Although there is no standard firmness scale, many brands rate the feel of their beds on a number scale from 1 to 10, with one being the softest and ten being the firmest.
Below, we explain each firmness rating, and the sleep position and body type they are right for.
Soft mattresses (1 to 2): Soft beds compress easily, so lightweight sleepers who rest on their side can experience maximum contouring and pressure relief.
Medium-Soft mattresses (3 to 4): The best mattresses for side sleepers are medium-soft. This firmness level cushions the joints and has a slight firmness to reduce sinkage.
Medium mattresses (5): Mattresses with a medium comfort level provide a balance of compression and firmness that is supportive for most sleepers, including side, back, and combination sleepers. This firmness is also an excellent option for couples with different sleep styles and body types.
Medium-Firm Mattresses (6 to 7): Medium-firm beds work well for back sleepers and are even considered the best mattress for back pain. Heavier individuals also prefer a medium-firm mattress because it is soft enough to reduce pressure points but firm enough to prevent excess sinking.
Firm Mattresses (8 to 10): Stomach sleepers need the best firm mattress to keep the hips lifted and reduce pressure on the spine.
Cooling Mattress Materials
The layers of a bed determine how cooling it will be. For a quick reference, we recap the best mattress materials for hot sleepers below.
Plant-based memory foam: Instead of using only petroleum-based oils, plant-based memory foam manufacturers also use castor oil (vegetable oil). This combination creates a material that is more breathable than traditional memory foam.
Gel-infused memory foam: To prevent heat retention, some brands infuse their memory foam with gel microbeads. These cooling beads pull heat and moisture away from the surface of the bed, so sleepers stay cool and comfortable.
Latex foam: Latex foam is naturally derived and retains less heat than synthetic foam varieties. This material is also antibacterial and antimicrobial.
Spring coils: Mattresses with a spring coil base have better breathability because air can circulate more freely through the springs.
Frequently Asked Questions
What is the best temperature for sleep?
Experts suggest setting the thermostat in your bedroom between 60 and 67 degrees Fahrenheit. If you sleep hot, you may want to lower your room temperature to prevent sleep disruptions. However, even with all the cool air in the room, your mattress might still leave you sweating if it traps a lot of heat. Make sure your blankets, sheets, protector, mattress cover, and mattress materials all work together to provide a cooler and more comfortable sleep.
How do you cool down a hot mattress?
If you notice your mattress is retaining heat, you can cool it down by adding a breathable topper. A foam topper made with gel-infused, plant-based, or latex foam will prevent heat build-up and change the feel of your mattress. Sheets and mattress pads made with cooling fabrics can also reduce heat retention.
Why does my temperature drop at night?
Your core body temperature naturally drops at night in preparation for sleep. This process is called thermoregulation and is part of the circadian rhythm. The decrease in temperature signals the body that it is time to sleep, while an increase in temperature triggers wakefulness.
What mattress type stays the most cool?
Spring mattresses, whether a traditional innerspring or a newer hybrid, have a solid reputation for staying cool during the night. The coils make it easy for air to flow through the mattress and wick away heat. However, all-foam mattresses such as a memory foam or latex bed can still provide a cool night's rest.
Do memory foam mattresses sleep hot?
No, a well-made memory foam bed should feel cool. Traditional memory foam mattresses had the habit of hanging onto body heat. However, many mattress companies have their own twist on the classic formula and offer memory foam mattresses with cooling features. Some infuse the bed with conductive gels, while others add air channels and a breathable cover.
Conclusion
A mattress that retains body heat can make it even harder to get a good night's sleep. If you find yourself waking up with night sweats, it may be time to upgrade to an advanced cooling mattress, and perhaps one of the best mattresses in a box or one of the best online mattresses. Cool beds designed with breathable materials, heat-wicking features, and more are likely to help you fall asleep comfortably and sleep soundly.
This year, you can also shop some of the best Cyber Monday mattress deals if you're looking to save on your next sleep upgrade.