Sponsored Article
Best Cyber Monday Mattress Deals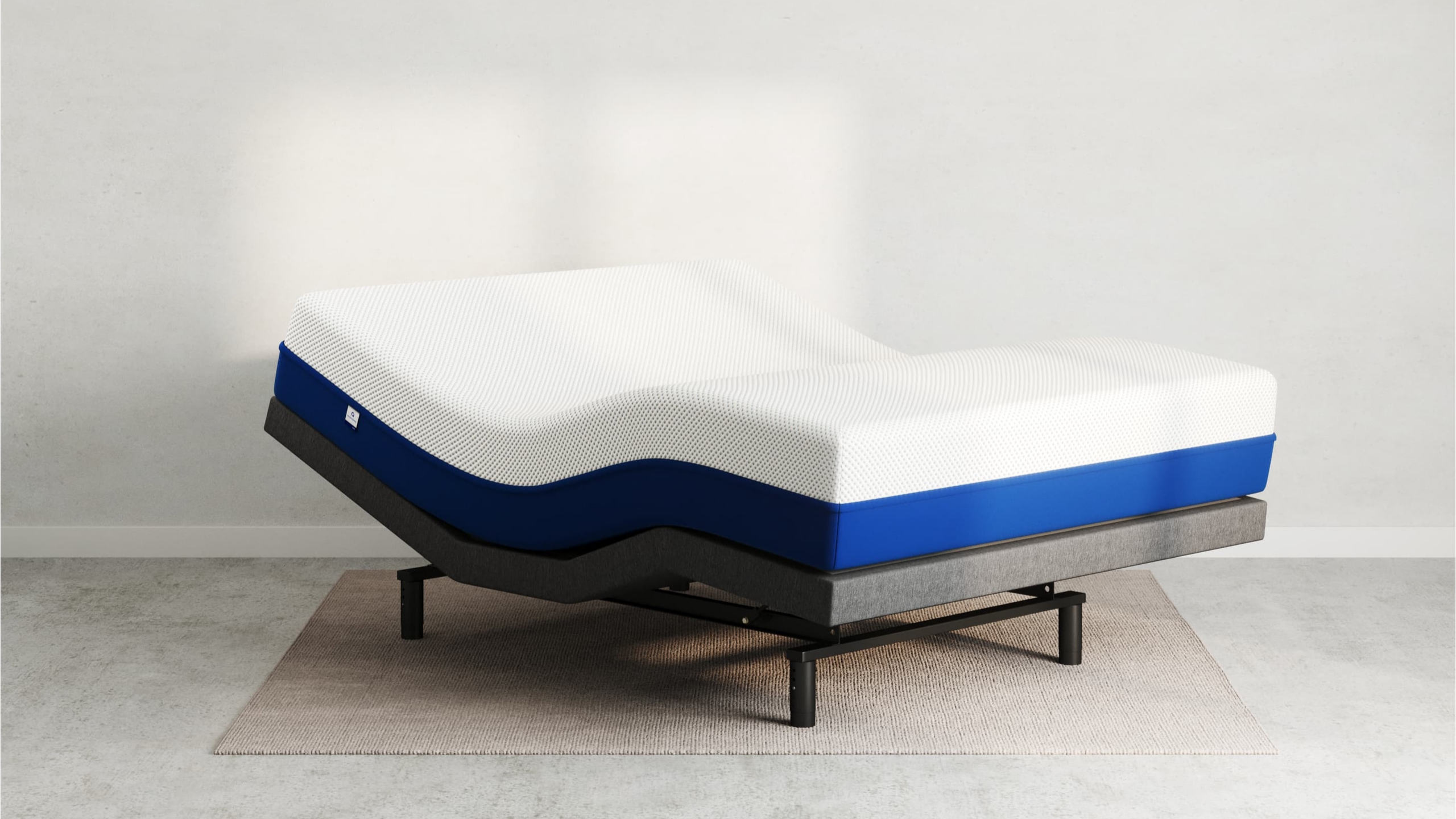 Cyber Monday mattress sales come only once a year and last for a very limited time. In some cases, you only have about 24 hours to find your perfect mattress. Other times, the deal might last a whole week! Whatever the mattress sale duration, you'll want to make the most of your time by streamlining your shopping experience.
In this post, we run through our recommended mattress brands to shop with this Cyber Monday. And don't worry, our brief how-to guide makes shopping simple to save you effort and energy—that way, you have more time to find great deals on other home products and gifts.
Best Cyber Monday Mattress Deals
When shopping with Amerisleep, you can choose from eight mattress options. Each model is one of five firmnesses and is well suited for a different kind of sleeper. For example, Amerisleep's softer mattresses (AS3, AS4, and AS5) are comfy for side sleeping and combo sleepers while their firmer beds (AS1 and AS2) are better suited for back and stomach sleepers.
With so many beds to choose from, it wasn't easy to pick our top recommendations. After some thought, we narrowed it down to two mattresses: the original AS3 mattress and the AS5 Hybrid.
Why these two mattresses? We choose the Amerisleep AS3 because its medium feel suits the majority of sleepers. The AS5 Hybrid was chosen because it strikes a balance between being soft and supportive, which can be hard to find when you're comparing plush mattresses.
The Amerisleep AS3 mattress is a no-brainer choice for our number one spot. It's easily the company's most popular model and provides excellent comfort for side and combination sleepers.
Every Amerisleep mattress has a top layer of Bio-Pur® foam, and the AS3 is no exception. Bio-Pur® is a unique material quick to snap back into shape, and it remains cool throughout the night. The foam is made with plant-based oils, making it an excellent choice for any "green" shopper.
The bed's middle layer is Affinity foam with HIVE® technology. What is HIVE® technology? It's a series of hexagons cut across this layer for zoned support. The cutouts add cushion under your shoulders and hips, while the cutouts under your head, back, and feet offer steady support.
The AS3's bottom layer is Bio-Core® foam. Bio-Core® is durable, often standing strong even after more than a decade of use. The material's sturdiness is a big reason why Amerisleep offers a 20-year warranty with every mattress.
The AS3 mattress is available in more than just pure foam. Within the last year, Amerisleep released a hybrid version of the AS3. We chose to focus on the memory foam AS3 model because it's the original mattress thousands of people fell in love with. However, the AS3 Hybrid is an excellent choice if you want a bouncy mattress.
Plus, this Cyber Monday, you can save 30% off the original AS3 or the AS3 Hybrid. All Amerisleep mattresses also come with free pillows, free shipping, free returns, a 100-night trial, and a 20-year warranty.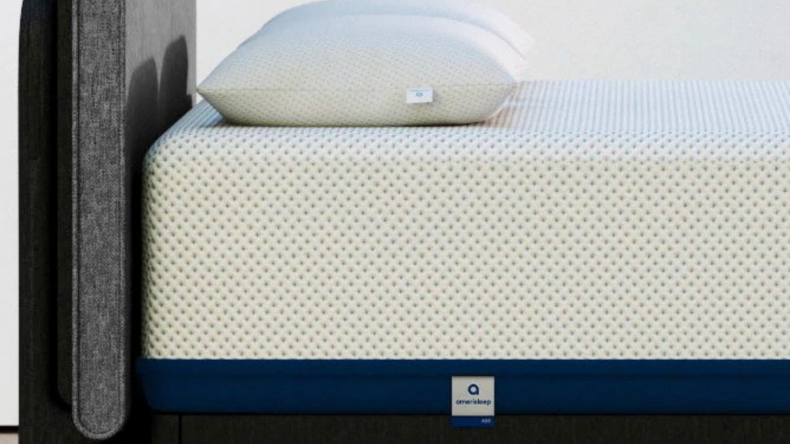 When it comes to plush mattresses you feel like royalty lying on, the AS5 Hybrid is our top recommendation. It's the perfect balance of soft and supportive and feels comfortable to sleepers of all shapes and sizes.
An AS5 Hybrid mattress has a thick layer of Bio-Pur® foam on top, same as every Amerisleep mattress. This malleable yet responsive material creates a soft cushion that won't swallow you whole.
The second layer contains Active Flex to complement the plush and conforming Bio-Pur® foam. Active Flex provides some pushback without diminishing the bed's softness, supporting your body and maintaining a healthy spine.
The bed's support core is hundreds of coils, with every coil wrapped to prevent your movements from rippling across the mattress. Amerisleep arranges these pocketed coils into three support zones. The coils in the mattress's head and foot relieve pressure, while the coils in the mattress's midsection provide stable support without compromising the bed's plush feel.
At the bottom is a firm foam base. The foam base lets the coils stand up straight for a longer-lasting mattress.
During Amerisleep's Cyber Monday sale, the AS5 Hybrid is available for 30% off and includes free pillows.
| | | |
| --- | --- | --- |
| Mattress Model | Highlights | Sale Price (Queen) |
| Amerisleep AS1 | Firm mattress well-suited for a stomach sleeper or heavy person. | $909 |
| Amerisleep AS2 | Medium-firm mattresses can soothe a sleeper's back pain. Available in memory foam and hybrid versions. | $979 |
| Amerisleep AS3 | Medium feel is great for side sleepers and combo sleepers. Available in memory foam and hybrid versions. | $1,049 |
| Amerisleep AS4 | Medium-soft memory foam cushions a side sleeper's hips and shoulders. | $1,021 |
| Amerisleep AS5 | Thick, plush top layers create a luxurious mattress. Available in memory foam and hybrid versions. | $1,539 |
Don't forget to check out all the other products Amerisleep offers. For example, you can pair your new bed with a simple mattress foundation or an adjustable bed frame. Amerisleep offers two adjustable base models, the basic Adjustable Bed or the upscale Adjustable Bed+. The Adjustable Bed+ includes massagers, Wallhugger® technology to keep you at the head of your bed frame, and a 25-year warranty.
For maximum savings, you can build a bed bundle. Select an adjustable base and mattress, then choose if you want to add on cotton sheets, a mattress protector, and two pillows—Amerisleep's bed bundle can save you up to $1,600.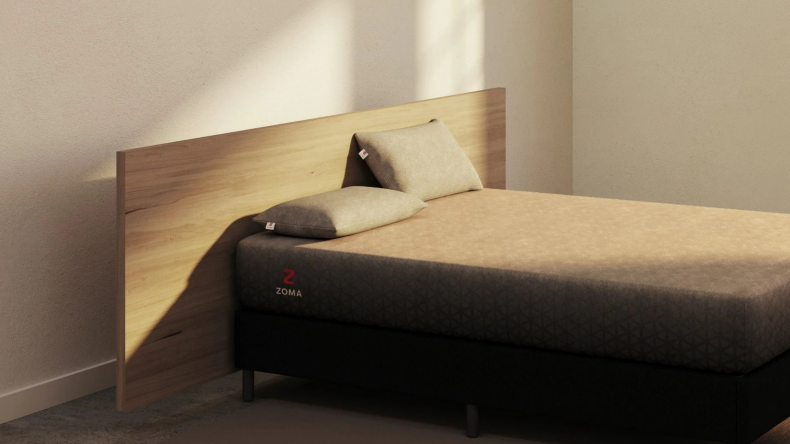 Zoma's mission is to maximize the deep, restorative sleep you get each night. When we don't get a full night's sleep, we suffer for it the next day. Simple tasks suddenly feel complex and difficult to manage.
Zoma designed their beds for athletes, but you don't have to be planning to run a marathon or win a sports tournament to benefit from one of Zoma's mattresses. After a few nights sleeping on one of their beds, you feel wide awake and alert every morning.
The company's original model is the Zoma Mattress, a memory foam bed. Every Zoma Mattress has three foam layers wrapped in a breathable AirCloth cover:
First is a gel memory foam layer with Triangulex™ technology. Gel foam contours to the body for cooling pressure relief, while the Triangulex™ technology consists of cutouts in the mattress's head and foot. These cutouts increase the foam's flexibility, allowing it to mold closer to you for more pressure relief.
Second is a layer of Reactiv™, a bouncy foam that lifts your body for a more comfortable feel. Thanks to Reactiv™, you don't have to worry about getting stuck in your mattress.
Third, is a thick layer of Support+ foam. Support+ is a resilient material designed to withstand years of nightly use, keeping your bed in great shape.
Recently, the company launched the Zoma Hybrid model. This bouncy take on the original Zoma Mattress has four layers encased in lightweight AirCloth fabric:
The top layer is gel memory foam with Triangulex™ technology. The gel foam follows your body's curves and the triangle cutouts increase the bed's pressure relief.
The second layer is Reactiv™ foam, adding responsiveness to the mattress. Reactiv™ boosts the bed's bounce.
The third layer is hundreds of pocketed coils, with each coil encased in fabric to provide motion isolation.
The fourth and final layer is a sturdy foam base to maintain the mattress's structure.
Zoma is offering $150 off all new mattresses during their Cyber Monday sale. The company might also offer Cyber Monday deals on its other bedding products: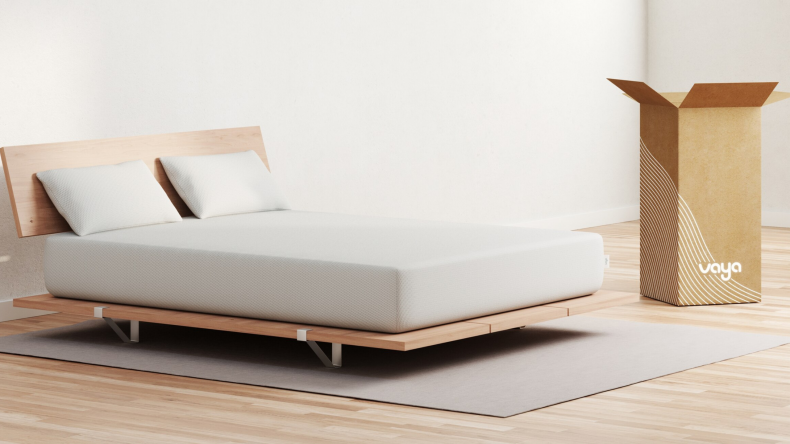 You can save a lot of money through a Cyber Monday mattress sale. Still, many people have to shop for an affordable mattress on a restricted budget. When it comes to budget-friendly mattresses, the Vaya Mattress is our top recommendation.
The Vaya Mattress offers pure comfort with a simple 12-inch design. The bed contains two foam layers wrapped in a soft, light cover:
On top is 3 inches of Vaya Comfort Foam. The material is airy and remains cool as it hugs your body for support and pressure relief.
At the bottom is 9 inches of Vaya Base Foam. This sturdy material keeps your spine in place, no matter what sleeping position you favor.
Vaya also sells inexpensive pillows in queen and king sizes. The Vaya Pillow adapts to your sleep position and supports your neck's spine.
This Cyber Monday, Vaya is offering $300 off all mattress purchases.
Tips for Shopping Online
You no longer have to go to a mattress showroom to find the perfect bed. Thanks to online mattress companies, you can order a mattress from home and have it shipped to your front door.
Shopping online has a few different benefits, especially during Cyber Monday:
You avoid the crowds typically found at Black Friday sales, along with outside pressure from salespeople.
Prices online are usually lower than what you would find in a brick-and-mortar store.
You will usually find a greater selection online than at your local mattress store.
Comparing mattresses is as quick and easy as clicking a mouse.
Our three tips for smart shopping are:
Know what you need in a mattress
Read through all of a mattress's details
Test your purchase with the mattress's sleep trial
Understand your best mattress
If we were to gather a large number of people, say 100, to lie down on one mattress, it's highly unlikely they would all agree on how comfortable the bed felt. There is no mattress perfectly suited for everybody because we all have unique sleep needs.
Perhaps the most important thing to know before buying a mattress is your ideal firmness. The preferred firmness for you largely depends on your favorite sleeping position. The best mattress for side sleepers is a soft to medium mattress. Back and stomach sleepers, on the other hand, should try medium-firm mattresses or even the best firm mattresses.
Firmness isn't your only consideration—think about mattress size and thickness, too. The right mattress size depends on your room size, budget, and whether you sleep alone or with a partner. When it comes to mattress thickness, we recommend beds at least 10 inches tall.
Do you wake in the night feeling hot and sweaty? Then you should look for a bed with cooling features such as gel foam or plant-based foam. You may also want to pick out a set of breathable bedding, such as cotton sheets.
Do you intend to share a bed with a partner? Aside from making sure the bed is a queen size or larger, you'll want to choose a firmness comfortable for both of you. Alternatively, you can select a split mattress with a different firmness on each side.
During this year's Cyber Monday mattress sales, don't just jump at any good deal. Instead, find the right mattress for your home at the best price.
Do your research
Look at more than just the mattress's specs and price when shopping the Cyber Monday mattress deals. Other things you should read up on include the company's return policy and the details of the mattress's warranty. If there's an FAQ section on the website, browse it.
When you're comparing mattress prices, look at the sales price instead of the original listed price to see what you'll end up paying.
Before you purchase a mattress, make sure to read reviews. Skimming customer reviews can help you determine if there are any recurring problems. For example, do a significant number of customers complain the bed is causing them any health or comfort issues? Some websites allow you to filter reviews by common keywords, such as "back pain" or "side sleeper." That way, you can even find the best mattress for back pain if you need a solution for pain-free sleep.
Take advantage of sleep trials
Sleep trials are included with most online mattresses. They allow you to test out a mattress after you've bought it. You have a few months to decide if you'll keep it, exchange it for another mattress model, or return it for a full refund.
A sleep trial usually starts once your mattress has been delivered to your home. Mark the end date on your calendar so it won't pass by without your notice. Many sleepers need a full month to adjust to a new mattress, so it's best not to make a final decision before then.
You may want to ask customer service how exchanging your current mattress for another model will impact your sleep trial. Some mattress companies will give you a full-length sleep trial if you try another mattress. Other companies will only offer the time remaining in your first sleep trial to decide if this second mattress is right for you.
Frequently Asked Questions
What is the best mattress sale?
Black Friday and Cyber Monday are often thought of as the best time to buy because so many products go on sale. However, when it comes to buying a new mattress, you'll usually find similar discounts offered year-round.
Other big mattress sales days include:
Presidents Day
Memorial Day
Fourth of July
Labor Day
Columbus Day
Does Cyber Monday last all week?
Sometimes yes, you'll see mattress brands promoting "Cyber Week deals" instead of "Cyber Monday deals." If you're unsure how long a deal will last, reach out to the company's customer service department.
Cyber Monday mattress deals may also start earlier than you expect. While many deals go into effect once the clock hits midnight and rolls over into Monday, some retailers launch their sales Sunday evening.
It's best to jump on a deal quickly, rather than wait until later in the week. Some offers, such as free pillows with a new mattress purchase, might be available only while supplies last.
Is it worth it to wait for the Cyber Monday mattress deals?
It often depends on what you're buying. When it comes to mattresses and bedding, Cyber Monday sales and Black Friday mattress sales are usually comparable. It won't hurt to wait, but you might not find the better deals you're expecting.
Of course, nothing is stopping you from placing an order during the Black Friday sales and then checking the Cyber Monday offers to see if you can get a better discount. Most brands will let you cancel an online order or return it if it's already been shipped out.
Do I need to buy a box spring with a new mattress?
Unless you're buying a traditional innerspring mattress, the answer is no, you don't need a box spring. Box springs help an innerspring mattress better distribute your weight and absorb movement, increasing the bed's comfort, support, and durability.
If you place a foam or hybrid mattress directly on a box spring, you'll likely damage the mattress. A foam mattress requires consistent support from either a solid surface or slats no more than 3 inches apart. A box spring's inner coils are not close enough to provide this needed support, which leaves gaps where the mattress can sag and lose its shape. Even the best hybrid mattresses will start to form indentations if you use the wrong foundation.
What are the advantages and disadvantages of memory foam mattresses?
Many sleepers have fallen in love with memory foam mattresses because of the bed's excellent pressure- and pain-relieving abilities. When you lie down on a memory foam mattress, the material molds to your every curve, leaving no part of your body without support.
A memory foam mattress is also relatively inexpensive, with many high-quality models (including some of the best mattresses in a box) costing under $1,500 for a queen size mattress. The mattress type is an excellent way to upgrade your bedroom without spending a fortune.
Traditional memory foam mattresses have the drawback of retaining too much body heat. Many manufacturers fix this problem by mixing in cooling gels or other materials turning them into the best cooling mattresses.
While not a disadvantage per se, memory foam mattresses require a specific type of support an older panel bed frame may not provide. A memory foam mattress is best placed on either a solid, flat surface or bed slats no more than 3 inches apart. If your bed frame does not provide this support, you may need to purchase a set of slats or a thick piece of moisture-resistant plywood.
Prepared for the Cyber Monday Mattress Sales?
Some Cyber Monday mattress sales will extend throughout the week, while others last only a day. Shopping the best online mattress sales the first Monday after Black Friday will help you make the most of any and all deals. Remember our three tips as you shop: know what your best mattress should have, read through the mattress specs, attached policies, and customer reviews, and give your mattress a test run in your own bedroom when you take full advantage of the available sleep trial period.