Sponsored Article
Best Gaming Headset 2021: Top Alternatives to SteelSeries You Can Buy Right Now
Get the ultimate competitive advantage with JBL Quantum gaming headsets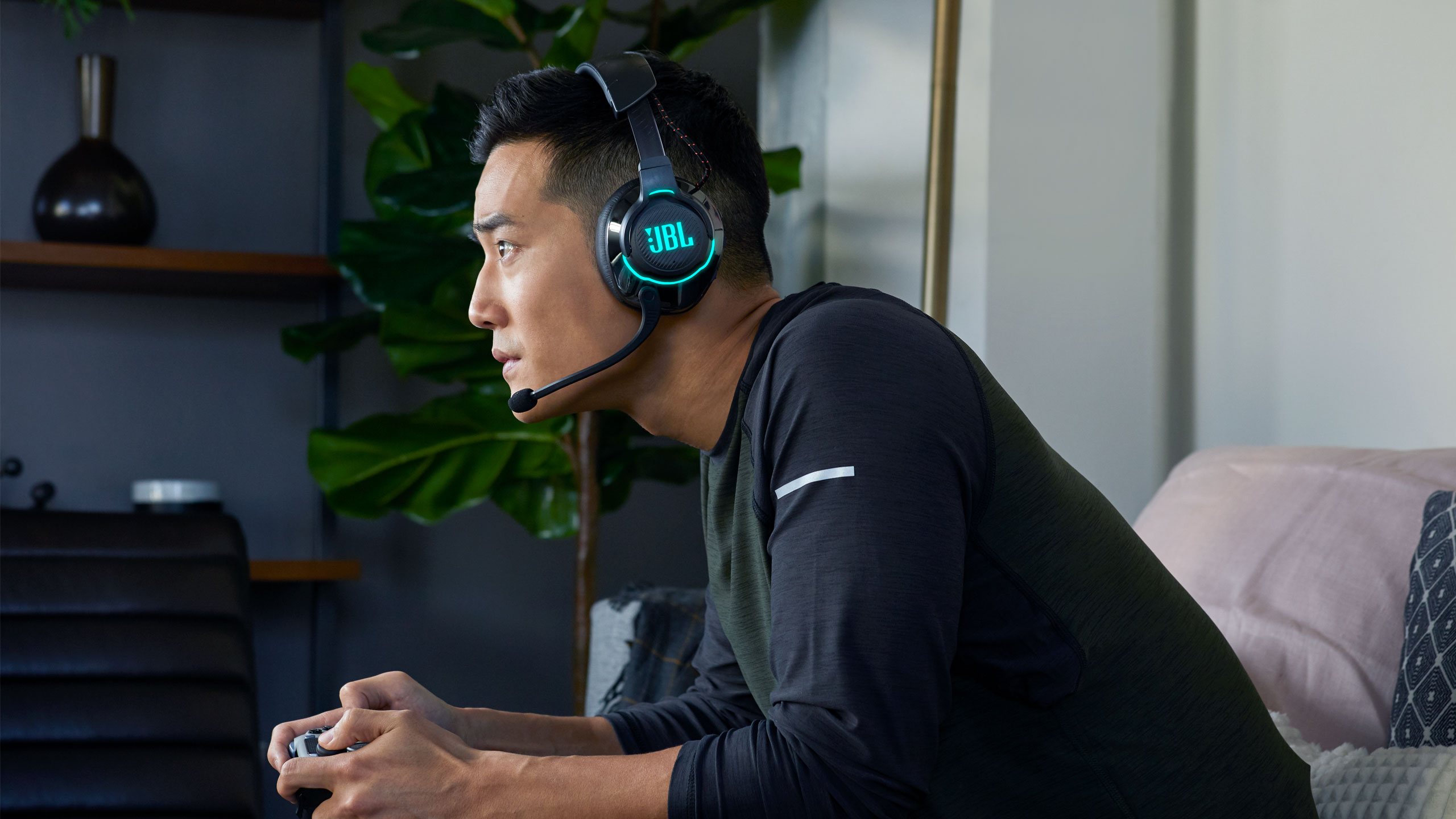 Gaming has evolved a lot over the last decade. What was once just a way to pass the time has turned into a more serious hobby and for some, even a full-blown career. In fact, gaming is now treated as a sport with international eSports tournaments being organized all over the world on a regular basis. This really isn't surprising, seeing as how video games are rooted in competition, require practice, involve coordination and precision, and are cheered on by the masses.
What to Look For in a Gaming Headset
If you are a gamer, then you'll know just how important a quality headset is. Not only does it have to be comfortable and light enough to be worn for hours on end; but it also has to be able to receive and deliver clear sound, so you can easily hear and give instructions during the most crucial parts of a game. Plus points if it looks great, too!
Comfortable and Lightweight Gaming Headsets
JBL's Quantum Line is all that and more! Their gaming headsets all feature a lightweight headband and memory foam ear cushions so you can play for hours without having to take a regular break to massage your head or ears.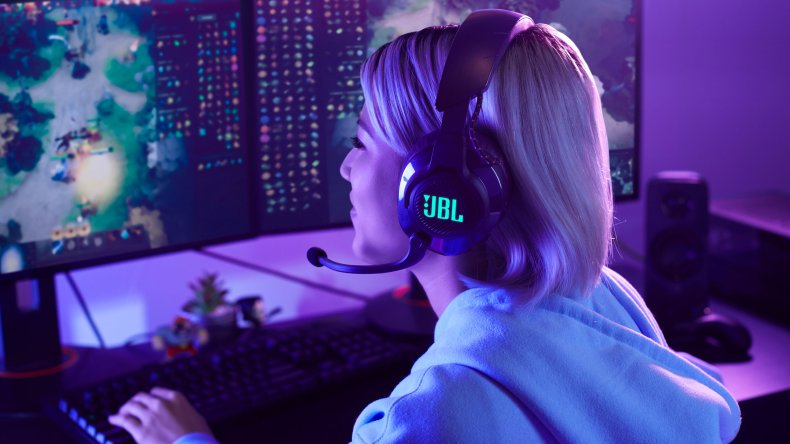 Quality Sound Features to Consider for Your Gaming Headset
This line also has directional microphones that zero in on your voice when you talk, so your team will hear everything you have to say. Each headset in JBL's Quantum line also features their QuantumSOUND Signature for the best sound in gaming.
Additionally, JBL's headsets feature a DISCORD-certified game audio-chat balance dial so you can adjust your audio levels on the fly. There are separate sound cards that handle game and chat audio, as well, so you can set the proper balance on the headset while in-game. This is also compatible with other services like Skype and TeamSpeak.
Personalization Options for JBL Gaming Headphones
Select models are also compatible with the unique JBL QuantumENGINE PC software so you can personalize your headset as needed for the most immersive gaming experience possible. Here, you can create separate user-profiles in case you share your headset, modify microphone settings to suit your gaming needs, and adjust EQ, RGB, and more.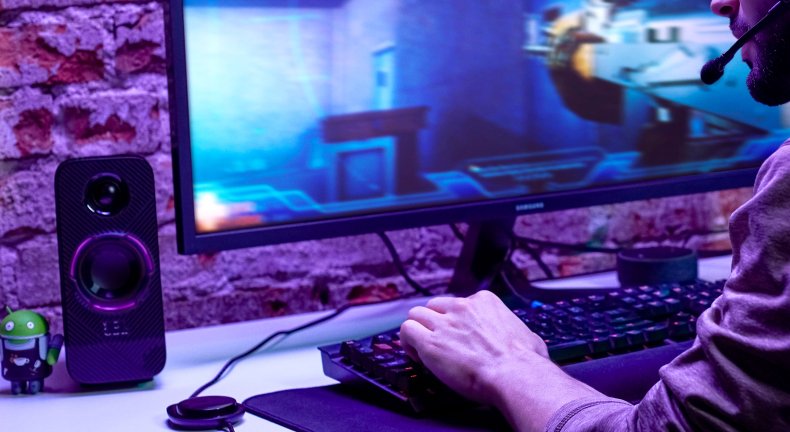 Device Compatibility: Gaming Headsets for PC, Xbox, PS4, VR, and More
Good gaming headsets shouldn't just be limited for use on a single device, either. They should be compatible with all gaming platforms, especially if you play video games on different consoles. JBL's Quantum Line headsets are designed for PC use via USB but are also compatible via a 3.5mm audio jack with PC, all PlayStation models, all Xbox models, Nintendo Switch, Mobile, Mac, and VR.
Thanks to their QuantumSURROUND technology, you can even use JBL gaming headsets with any type of multi-channel audio content. After all, why shouldn't you be able to enjoy outstanding sound even as you watch movies or listen to music?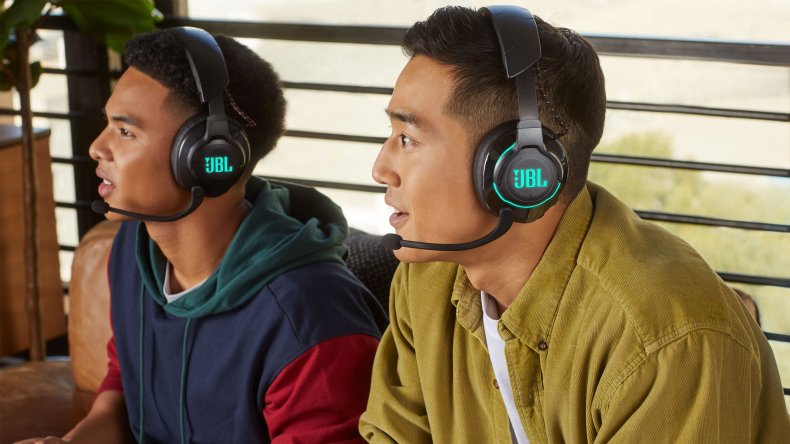 Where to Find the Best Gaming Headsets
Although SteelSeries is the most coveted gaming headset in today's market, there are a lot of other options available nowadays that might suit your budget and personal needs better.
No matter what your needs and preferences might be, JBL's Quantum line has something for every kind of gamer out there. Fueled by years of research, they have combined precisely engineered headsets with custom, cutting-edge software to put you in the center of the action every time you get your game on.
Here are some of their best gaming headsets that you should definitely check out:
While featuring the QuantumSOUND Signature, the JBL Quantum One also takes things up a notch by offering JBL's brand new QuantumSURROUND platform. Not only will you be able to enjoy cinematic sound like never before, but the head tracking feature will lock sounds in 360 degrees of space around you so you can really immerse yourself in your games. All you have to do is move your head as usual to pinpoint the source, and you'll really feel like you are actually in the game you are playing!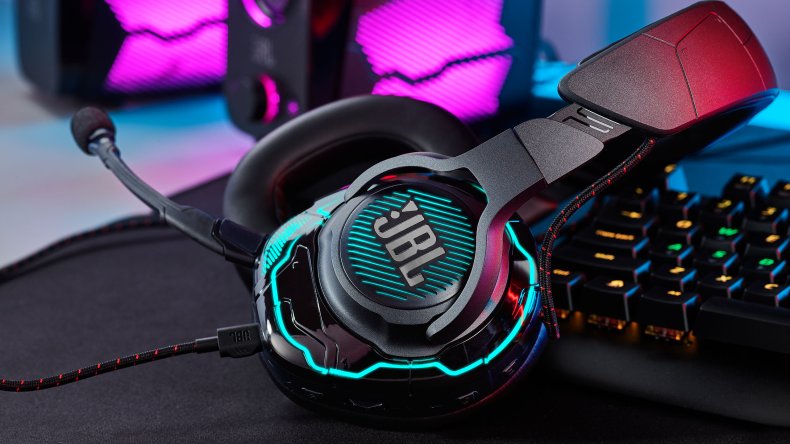 The JBL Quantum One also features an Active Noise Cancelling System that eliminates unwanted background sounds so you can stay completely focused and engaged in your games without any distractions.
For the ultimate clarity while gaming, the JBL Quantum ONE offers a voice focus detachable boom mic with echo-canceling technology. The directional boom mic is adjustable and detachable for gaming on the go or when using a peripheral microphone. To go dark, just press the mute button built into the ear cup.
Price: $399.98
Frequency Response: 20Hz - 40kHz
Connectivity(3.5mm): Plus USB
Compatible with JBL PC Software for Personalization
If you hate messy and tangled wires and want to forego the hassle of gaming with them, the JBL Quantum 600 would be perfect for you. This wireless model is a gaming-grade, lossless 2.4GHz wireless headset that comes with up to 14 hours of battery life so you can conveniently get up for a snack or even go to the bathroom without taking off your headset.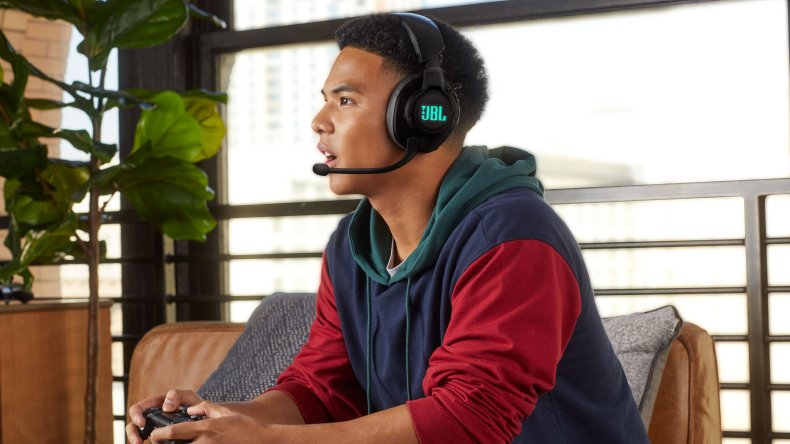 The JBL Quantum 600 also comes with a voice focus flip-up boom mic for crystal clear communication. It also has auto on/off and several mute options.
Price: $229.98
Frequency Response: 20Hz - 20kHz
Connectivity: Plus 2.4 GHz Wireless
Compatible with JBL PC Software for Personalization
The JBL Quantum 800 is another wireless model in the JBL Quantum line. This gaming-grade, lossless 2.4GHz wireless headset, and Bluetooth 5.0 dual wireless audio equipped also comes with up to 14 hours of battery life to make it easier and more convenient for you to move around as needed.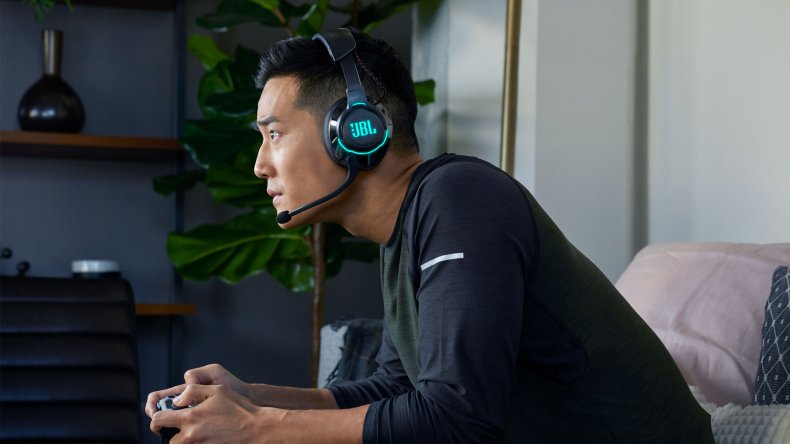 Additionally, the headset features the same Active Noise Cancelling System as the JBL Quantum ONE.
Price: $249.98
Frequency Response: 20Hz - 40kHz
Connectivity: Plus 2.4 GHz Wireless, Bluetooth 5.0
Compatible with JBL PC Software for Personalization
For even more affordable headsets, check out the JBL Quantum 400 ($149.98), the JBL Quantum 300 ($119.98), the JBL Quantum 200 (currently on sale for only $69.98!), and the JBL Quantum 100 ($59.98).
Why stop at gaming headsets? JBL will soon be releasing the JBL Quantum Duo PC Gaming Speakers, as well, which will also feature the JBL QuantumSOUND Signature to make your gaming experience more realistic.
They will also come with customizable lights to give your gaming rig an extra oomph as you play. With different color presets and lighting patterns, you can customize the lights to match your current gaming setup color scheme or your daily moods to a tee. Set the mood easily with the lighting control button and sync lights to the beat with Wave or Flow lighting patterns or with a regular Solid setting - whichever you'd prefer.
High-quality gaming gear doesn't need to break the bank. Find one that complements your gaming needs without shelling out too much money in the process. JBL Quantum gaming headsets can satisfy any gamer's needs while remaining comfortable and affordable, and without sacrificing quality.