Sponsored Article
The Best of HP Elite Book: Dragonfly Is Sleek, Light, Portable & Next-Level
Because your laptop should be as dynamic as your lifestyle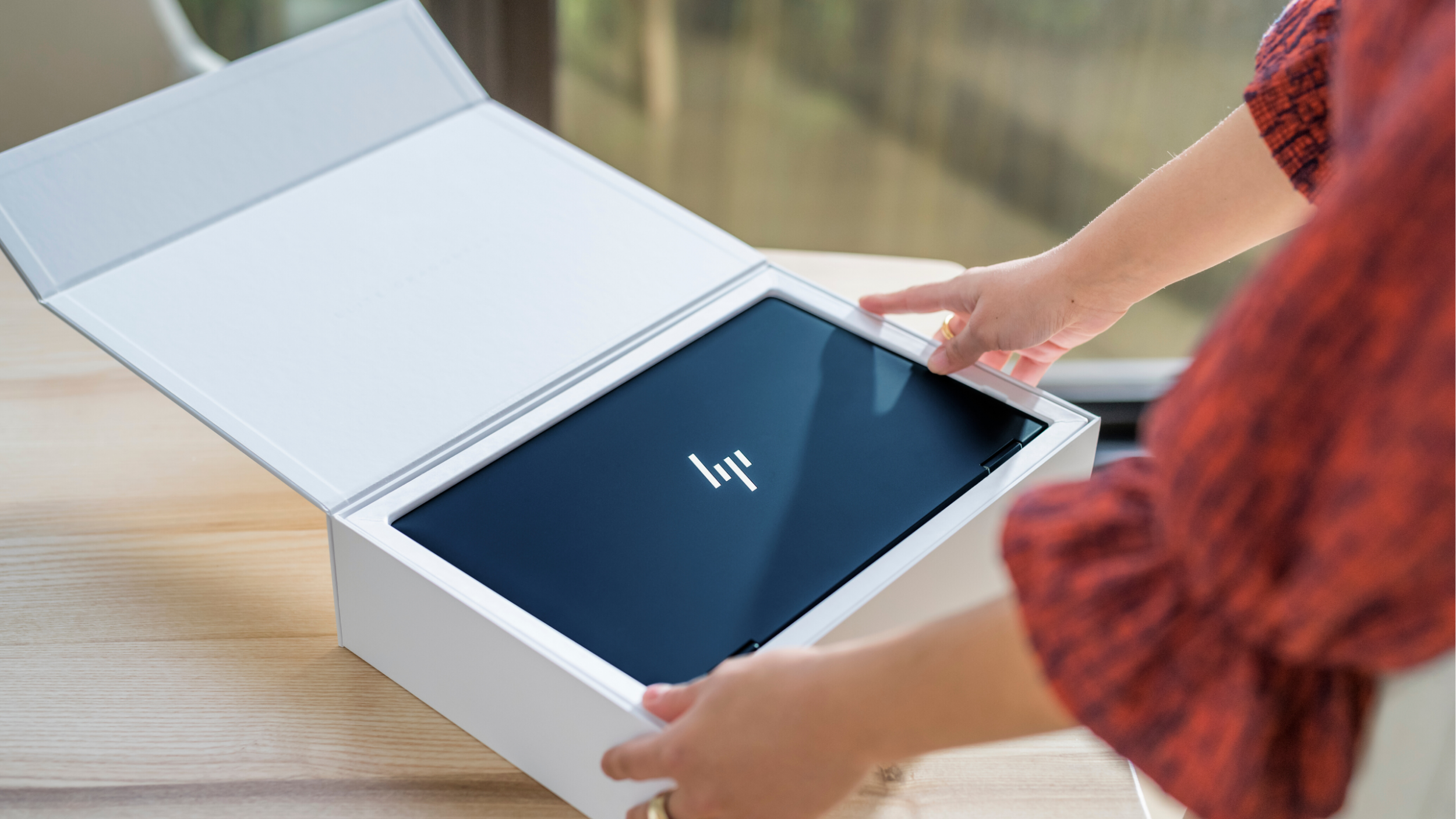 This pandemic saw brands vying for the coveted spot of relevancy in the life of their consumers and pulling all marketing strings to make that happen—Apple, for the first time in its history, launched a cheaper iPhone. Though one company that managed to stay afloat with no marketing gimmicks was HP. It saw a massive demand for its products—as we rushed to set up our work from home desktops or finding the right laptop to homeschool our kids. HP emerged as a one-stop tech destination, and after reviewing their Elite Dragonfly Notebook PC, we aren't surprised!
Usually, when business laptops cross our desk, it's hard to get excited. They aren't shiny new toys to review and are only supposed to get the job done; but what if they can do both?
From the very first glance, HP Dragonfly had us wrapped around its magnesium finger. With its sublime design and customizable horsepower—it's a unicorn of laptops!
The Best of HP Elite Books
HP dragonfly surpasses any other laptop in 2020 in terms of design: sleek, "lighter than air", and everything you can wish for in your elite work laptop.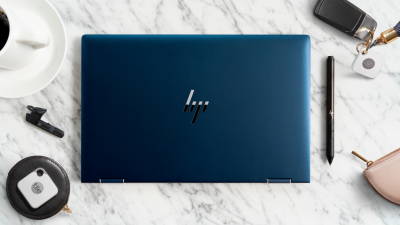 Dragonfly Design
The ultra-sophisticated magnesium chassis is a relief from rich-in-plastic laptops and makes it extremely light-weight—starting at only 2.2 lb (0.99kg).
The Iridescent Dragonfly Blue color is absolutely stunning and stole a couple of eyes as we breezed it down our office. To top it off, it comes with an oleophobic coating that keeps your laptop looking sharp no matter how much laptop-related agony you put it through (we are talking about those greasy fingers!). Whether it's smudges or dust, one single wipe was enough to restore its "new" glory, and that too, without any chemicals.
Buttery Smooth Keyboard
The "next-level" in the headline was added at the last minute and it was solely for that sublime keyboard. We have never experienced such a buttery flow of words on a keyboard before (full disclosure: this article was typed on it). Spill-proof and back-lit (for the night-owls among us), we typed furiously, everything and anything that our minds could conjure, and . . . not a single click-clack was heard!
Power-Packed Performance
The next test was performance, and this dragonfly passed with fluttering colors. Packed with 8th Generation Intel Core i5 (Core i7 on higher-end models) U-Series processor and a 256GB SSD, it did exactly what it claimed—it got the job done!
We started with basic emails but it escalated to several chrome tabs and windows and CMS running in the background; and it delivered an impeccable performance. With its 16 GB RAM, it soon out-tired us.
So of course, we thought it was time to introduce it to our Friday Call of Duty sessions. But surprisingly, it almost managed to keep up (with a lag here and there), despite not being a gaming laptop.
Powerful Speakers
It was soon time to celebrate finding the "it" laptop of 2020, and we did exactly that. We blasted our favorite songs and were quite relieved to see that it played songs for us and not for the table. The speakers are powerful and sweetly aligned upward (and not at the base of the laptop); letting you make the most out of jamming sessions with your team.
Long Battery Life
After a hard day's work (of checking out the best laptop of 2020!), we thought to relax with some Netflix and the elite notebook persevered. The battery lasted for 8.4 hours after all the tests and movie-watching, and we couldn't have asked for more.
Futuristic Features
Other features are a welcome change in today's climate. "HP Privacy Camera," which comes with a little physical shutter that makes sure your privacy isn't compromised even if someone has access to your webcam. The same holds for "HP Sure View". It protects your screen from anyone glancing over your shoulder and trying to read what you're working on.
So, Who Is It For?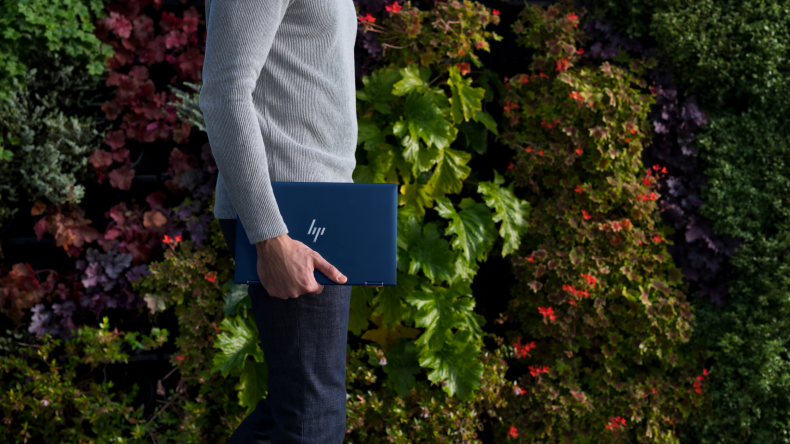 HP Elite Dragonfly series is a dream laptop for working professionals who are looking for powerful performance to meet their work (from home) needs. Moreover, the sleek and portable design is easy to carry and travel with, letting you work on the go!
Although we aren't traveling any time soon, portability is one of the key factors while buying a laptop. Its lightweight design, always-connected LTE coverage, and the speedy internals make it a trustworthy investment this year.
Though it might not be for those on the budget. HP Elite Dragonfly is crafted for long-term, heavy usage and that reflects on the price. HP Elite Dragonfly Notebook PC is priced slightly on a high-end $1,779 and if you add the HP Sure View, it can cost you up to $2,299.
But if you want a premium laptop that's as dynamic as your lifestyle—HP Dragonfly is a perfect match for you!