Sponsored Article
Best Labor Day Mattress Sales and Deals
Don't Miss Out on These Great Discounts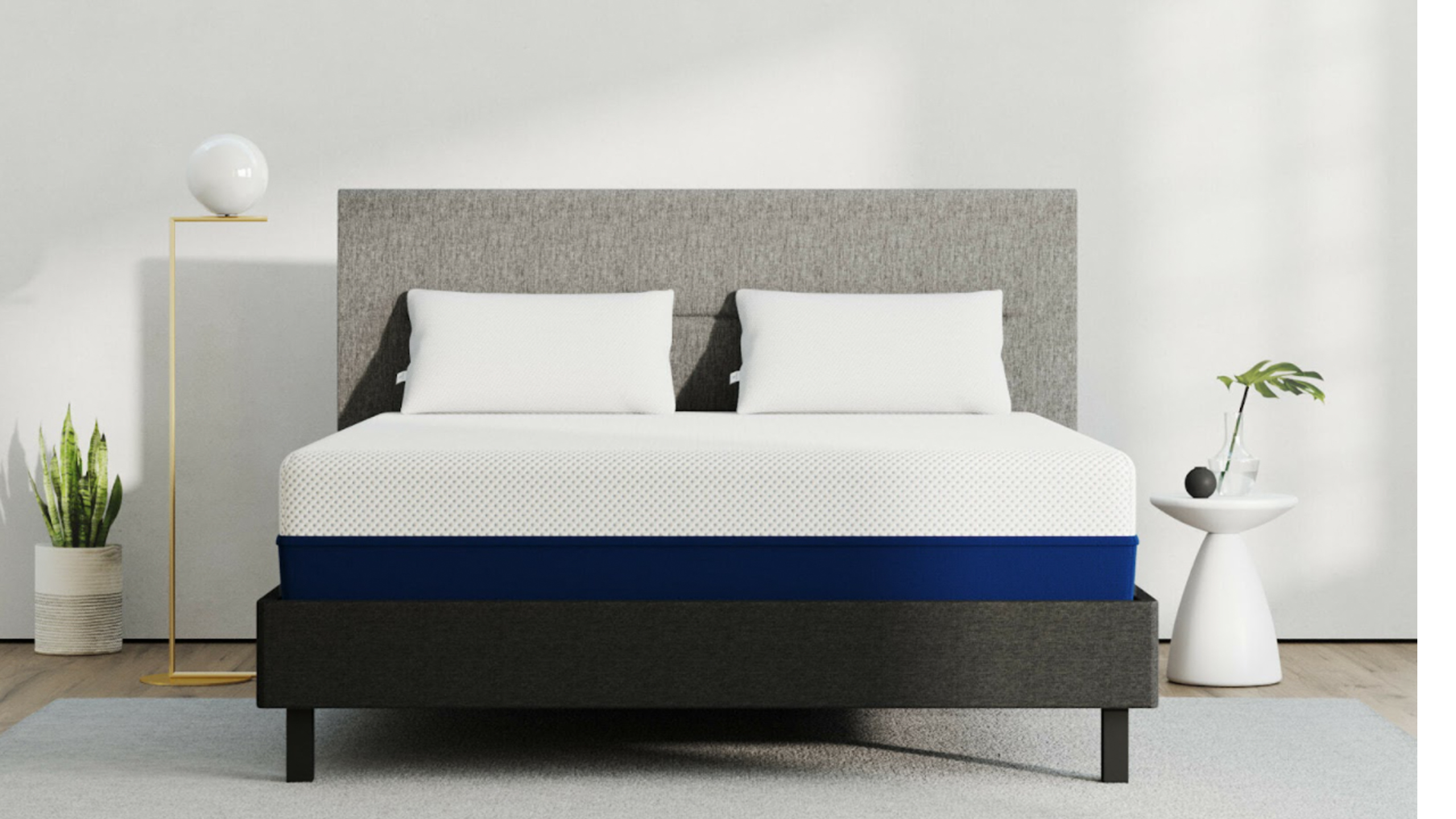 Labor Day is one of the largest sales days of the year, with a wealth of products on sale. It caps off the summer's seasonal sales that start with Memorial Day and the Fourth of July, giving shoppers one last chance to buy something special at a discount before Black Friday.
In particular, Labor Day is one of the best times of the year to buy a new mattress, and you can find deals on all types of mattresses. Whether you want a memory foam mattress that hugs the body or the bounciness of a spring mattress, you usually don't have to look hard to find an interesting deal.
With so many Labor Day mattress deals available, it's easy to feel overwhelmed and unsure what the best offers are. You can find savings at almost every mattress retailer, but how do you know you're getting the best deal? We've rounded up our top five choices to make your shopping easier this Labor Day.
Best Labor Day Mattress Sales
Best Labor Day Mattress Sale:

Amerisleep AS3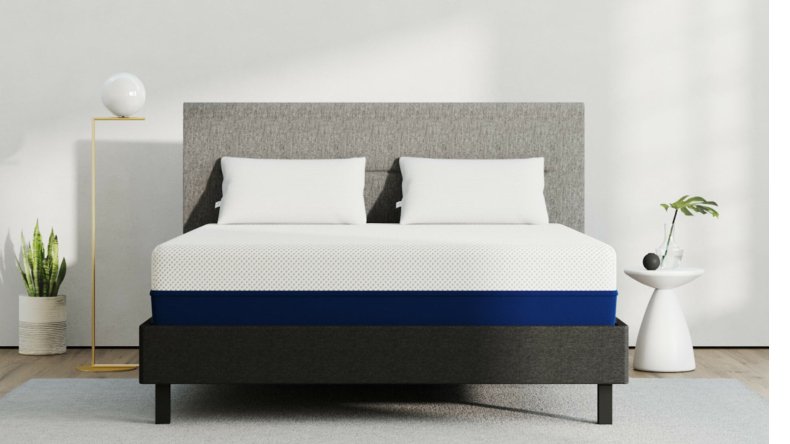 Details
Price: $804 to $1678
Mattress Type: Memory Foam
Mattress Height: 12 inches
Firmness: Medium (5 to 6 on the firmness scale)
Available in: twin, twin XL, full (double), queen, king, California king, and split king
Sleep Trial: 100 Nights
Warranty: 20 Years
Best Mattress Features
Cool, ventilated plant-based memory foam top
Transition layer with five targeted support zones
Sturdy base layer of Bio-Core® foam
Recommended For
Most sleeping positions and body types
Hot sleepers seeking cooling mattress
Couples sharing a mattress
Most mattresses only feel comfortable to a certain subset of sleepers. For example, a soft mattress may be just right for a side sleeper but feel unsupportive to a stomach sleeper. Shopping for the right mattress can be challenging because of this.
However, that's not the case with the Amerisleep AS3, which was designed to have a perfectly balanced medium-feel surface that's suitable for most sleeping styles. With a top layer of conforming memory foam and targeted support for sensitive areas, the AS3 is ready to accommodate side, back, and combination sleepers.
The comfort layer is a foam unique to Amerisleep, known as Bio-Pur® foam. While traditional memory foam is purely synthetic, Bio-Pur® foam includes plant-derived oils for a more breathable, responsive foam.
Underneath the Bio-Pur® foam is the Affinity layer with HIVE® technology. HIVE® technology relies on hexagonal cutouts spread across the surface to increase contouring and support in five zones. As a result, the mattress feels softer under the shoulders and hips for pressure relief and firmer under the head, back, and feet areas for support.
This Labor Day, Amerisleep is offering 30% off all their mattresses, including the AS3.
The Amerisleep AS3 includes a 100-night sleep trial and a 20-year warranty. If you're not satisfied with the AS3 or any other Amerisleep mattress after trying it out, you can return it for a full refund.
Best Labor Day Memory Foam Mattress Sale:

Zoma Mattress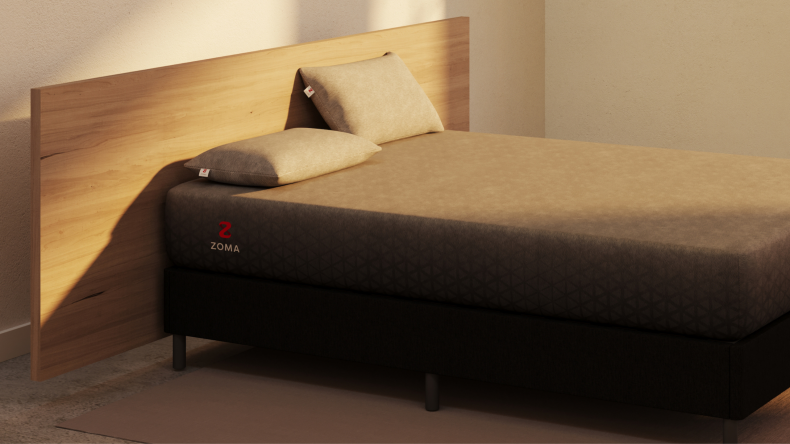 Details
Price: $499 to $1198
Mattress Type: Memory Foam
Mattress Height: 12 inches
Firmness: Medium to medium-soft (5 on the firmness scale)
Available in twin, twin XL, full (double), queen, king, California king, and split king
Sleep Trial: 100 Nights
Warranty: 10 Years
Best Mattress Features
Gel memory foam maintains a cool surface
Triangular cutouts increase the mattress's flexible cushion
Transition layer mimics the bouncy feel of latex
Recommended For
Hot sleepers
People of all activity levels, from athletes to office workers
Most sleeping styles
While the best memory foam mattresses are beloved by many shoppers for their conforming comfort, there is one recurring problem some owners have noticed. Although traditional memory foam is quick to cradle the body, it absorbs heat while doing so. The memory foam's structure means it retains this heat instead of releasing it, leaving many sleepers to wake up in a sweat.
Many manufacturers have solved this issue by implementing cooling gel infusions. When it comes to memory foam mattresses and gel memory foam mattresses, the Zoma Mattress is without a doubt one of our top recommendations. The bed's cooling features are part of a design meant to enhance relaxation and promote deeper, uninterrupted sleep.
The top layer of memory foam not only contains cooling gels that increase heat dissipation but also contouring cutouts. Zoma uses their exclusive Triangulex™ technology to increase pressure relief in the shoulders and legs. Plus, these cutouts boost airflow for an even cooler sleeping surface.
Underneath the gel memory foam layer is Reactiv™, the bed's transition foam. The purpose of a transition foam is to better the mattress's surface feel, usually by keeping a sleeper from bowing too far into the mattress and misaligning their spine. Reactiv™ not only buoys the body but increases the surface's responsiveness, helping the Zoma Mattress adapt to movements.
During the company's Labor Day sales, you can take $150 off any Zoma Mattress. This deal is excellent if you want one of the best cooling mattresses for hot sleepers. They're also offering deals on items like the Zoma Adjustable Bed and the Zoma Pillow.
The Zoma Mattress has a 100-night sleep trial and a 20-year warranty.
Best Labor Day Mattress Sale for the Money:

Vaya Hybrid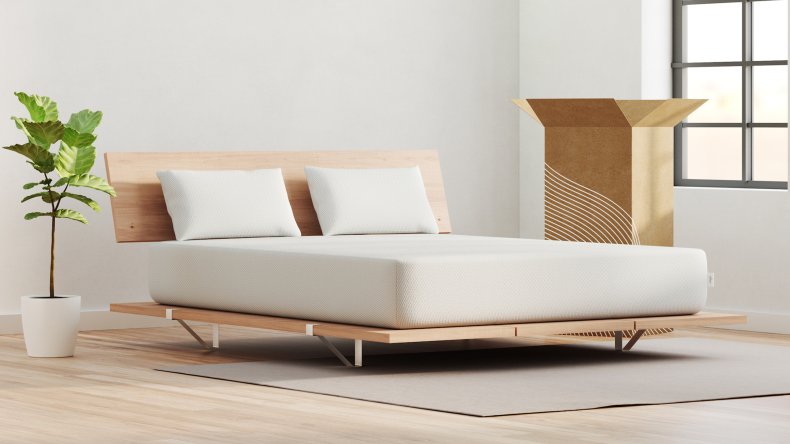 Details
Price: $349 to $799
Mattress Type: Memory Foam
Mattress Height: 12 inches
Firmness: Medium (5 to 6 on the firmness scale)
Available in twin, twin XL, full (double), queen, king, and California king
Sleep Trial: 100 Nights
Warranty: 10 Years
Best Mattress Features
Vaya Comfort Foam hugs the body in all positions
Pocketed coils contour to the body and isolate movement
Corner-to-corner edge support for firmer sides
Recommended For
Budget shoppers and deal seekers
Most sleeping styles
Couples interested in a larger yet affordable mattress
While all of our mattress recommendations come with a significant discount this Labor Day weekend, it's difficult to beat the low prices and high value of a Vaya mattress. As a brand, Vaya focuses on affordable, durable, and comfortable mattresses suitable for all sleep styles.
While we love the original Vaya Mattress, we have chosen to highlight the Vaya Hybrid as the best mattress for the money. Hybrids tend to have higher price tags due to production costs, meaning the Vaya Hybrid is an absolute steal of a deal.
The top layer of the hybrid is Vaya Comfort Foam, a material engineered to be more airy and lightweight than traditional memory foam. The foam feels plush yet responsive and is swift to conform to the body for pressure relief.
Next is a layer of pocketed coils, with every coil wrapped for independent reactions. Without the wrappings, the coils would be more likely to let your every movement ripple across the surface. The final layer is a thick, supportive base foam that promotes a stable surface.
The Vaya Hybrid is backed by a 100-night sleep trial and a 10-year warranty.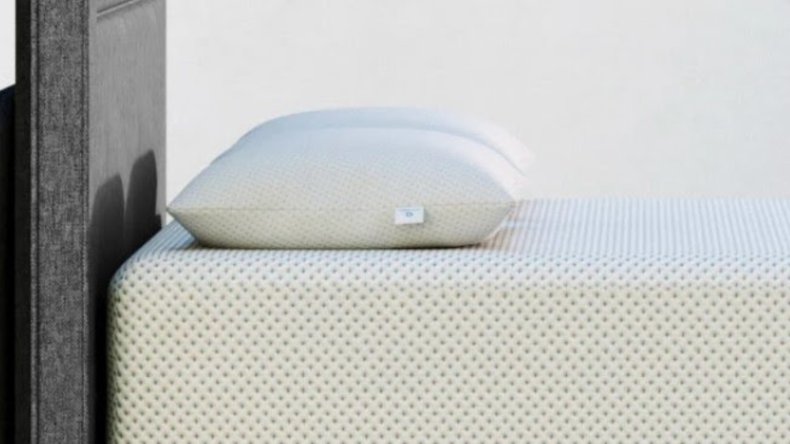 Details
Price: $1574 - $2098
Mattress Type: Hybrid
Mattress Height: 14 inches
Firmness: Soft (3 on the firmness scale)
Available in twin, twin XL, full (double), queen, king, California king, and split king
Sleep Trial: 100 Nights
Warranty: 20 Years
Best Mattress Features
Soft top layer of plant-based Bio-Pur foam
Pocketed coils and Active Flex foam provide buoyancy
Extensive warranty protects against defects and sagging
Recommended For
Side and combination sleepers
Petite sleepers seeking a mattress for pressure points
Heavier sleepers interested in a soft and supportive mattress
The best hybrid mattresses are often considered top-of-the-line comfort for their mix of innerspring and foam mattresses' qualities. Similarly, soft mattresses are often equated with a luxurious sleep experience. They have a plush surface made to promote relaxation and comfort, hugging a sleeper's curves to relieve pressure and pain.
When it comes to soft and bouncy mattresses, it's hard to do better than the AS5 Hybrid. It's made with soft foams and bouncy coils to provide side and combo sleepers with the ultimate plush mattress.
The AS5 Hybrid is a thick mattress, standing 14 inches tall. The top layer is a thick cushion of Bio-Pur® foam, designed to feel cool even as it hugs the body throughout the night. Bio-Pur® is also a highly adaptable material, with no sinkage caused by a slow response time. Sleepers should find it a simple task to move across the mattress's surface.
Underneath the Bio-Pur® rests a layer of buoyant foam known as Active Flex. As the name suggests, the material flexes and responds to movement to keep the sleeper from bowing too far into their mattress. Active Flex bolsters the natural responsiveness of Bio-Pur® foam without decreasing the bed's soft feel.
The mattress's support core contains pocketed coils on top of a consistently even foam base. The coils feature edge support, perfect for sleepers who like to slide out of bed in the morning.
As we mentioned earlier, Amerisleep is offering 30% off their mattress lineup, including the AS5. Don't forget to check out their other deals on pillows and bedding! After all, who wants to sleep on a cloud-like plush mattress with an old, flat pillow and threadbare sheets?
The AS5 Hybrid comes with a 100-night sleep trial and a 20-year warranty.
Best Labor Day Mattress Sale on Amazon:

Zoma Start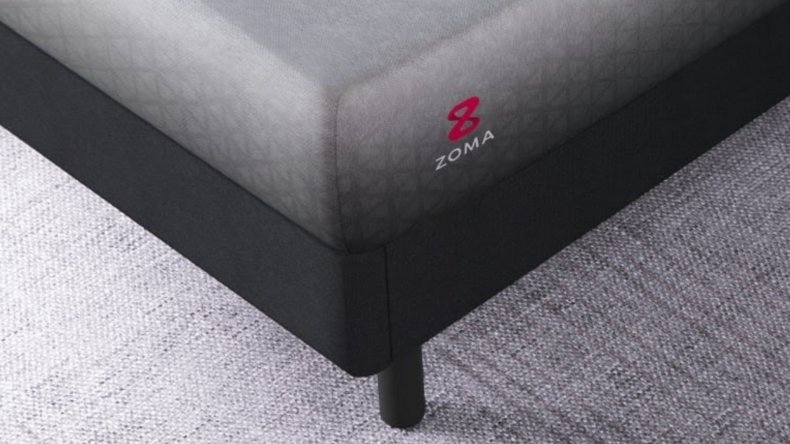 Details
Price: $279 to $503
Mattress Type: Memory Foam
Mattress Height: 10 inches
Firmness: Medium (6 on the firmness scale)
Available in twin, twin XL, full (double), queen, king, and California king
Sleep Trial: 100 Nights
Warranty: 10 Years
Best Mattress Features
Gel-infused memory foam cushions the body
Reactiv™ lives up to its name with reactive support
AirCloth mattress cover helps keep the bed cool
Recommended For
Budget shoppers and bargain hunters
Hot sleepers seeking cooling relief
Back, stomach, and combination sleepers
Many of us have used Amazon to quickly and conveniently purchase something we needed for the home. The range of products that Amazon carries includes a variety of mattresses, with the Zoma Start rising to the top of our recommendations. We already discussed the Zoma Mattress and its benefits, so you can expect similar advantages when you choose the Zoma Start.
Its low-profile design means the Zoma Start feels a touch firmer than our mattress recommendations, making it a comfortable choice for back and stomach sleepers looking for a mattress that promotes healthy spinal alignment. It's also a good choice for people shopping on a limited budget for a new mattress.
The Zoma Start has a top layer of gel memory foam to better move heat away from the body, followed by the latex-like layer of Reactiv™ foam. Underneath these two layers is the mattress's main support core, a thick layer of aptly named Support+ foam.
When you purchase a Zoma Start on Amazon, it will ship free and come with a 10-year warranty.
Why Shop Labor Day Mattress Sales?
Labor Day weekend is one of the best times of the year to get a new mattress at a highly affordable price and the last time to pounce on a summertime discount. Once Labor Day deals begin to roll out, you likely won't find any comparable sales until the Black Friday and Cyber Monday mattress sales start launching in late November.
Some shoppers might be thinking about waiting those few extra weeks for the Black Friday deals to start, but there's no need to. Taking advantage of Labor Day mattress sales often means getting a new mattress for roughly the same price you would pay on Black Friday without any of the attached shopping hassles.
Sales days like Labor Day are an excellent time to replace a mattress that's no longer suitable for you. Often, a mattress has grown too old and isn't comfortable anymore, but there are also life changes that can compel you to buy a new mattress. For example, moving in with a partner may leave you hunting for the best queen size mattress to share.
People may also need to find a new mattress to make living comfortably with a living condition easier. For example, older individuals or people recovering from a sudden injury may benefit from sleeping on one of the best mattresses for upper and lower back pain.
Where to Find Labor Day Mattress Sales
Labor Day mattress sales are likely offered at your local showroom and furniture stores and even at select big-box department stores. However, you don't have to leave your home to take advantage of Labor Day mattress sales, as online mattress brands feature discounts and savings on some of the best mail order mattresses and bedding items.
Online mattress retailers tend to offer lower prices throughout the year than traditional brick-and-mortar stores. This is because they have fewer overhead costs to meet and can afford to pass savings on to their customers.
Even during Labor Day mattress sales, when most stores are offering heavy discounts on popular mattresses, you're unlikely to find a deal that matches the best online mattresses.
Plus, online mattresses can be bought from the comfort of your home and usually ship right to your front door. Most online brands often ship their mattresses by compressing them and rolling them up inside a box for portability. The best mattresses in a box are quick to reach their full expansion and suffer little to no off-gassing.
In-store shopping does have its perks, such as showroom models you can try out and easy access to knowledgeable sales associates. Still, online mattresses do offer similar perks, thanks to sleep trials and easy-to-reach customer service chat windows.
Types of Labor Day Mattress Deals
Labor Day mattress deals take on various forms, from offered discount codes and mattress bundles to included gifts, rebates, promo beds, and white glove delivery.
Discounts
Price cuts on a mattress are perhaps the most common type of deal offered. Online retailers often have an exclusive Labor Day coupon code that lets you take a percentage or set dollar amount off your purchase.
Remember to compare final prices when you're reviewing your mattress options. Some mattress brands may over-inflate the mattress's original price to make it seem like a better deal.
Bundles
Mattress bundles are essentially a packaged discount where instead of saving on one mattress, you save on a mattress and an assortment of related items. Brands may bundle all sorts of bedding accessories with a mattress, from bed frames and box springs to a complete sheet-and-pillow set.
When it comes to bundles, it's difficult to beat the appeal of a mattress-and-adjustable-bed bundle. The best adjustable beds give you the freedom to customize your personal comfort and unlock a greater range of sleep positions. Memory foam, latex, and hybrid mattresses can all be comfortably paired with an adjustable base.
Free Gifts
Many mattress brands don't just stop at discounting a mattress for Labor Day. To entice shoppers to spend money on a new mattress, they may include assorted bedding items. Typically free pillows are offered with a new mattress, but some brands may throw in sheets or mattress protectors instead. Generous mattress brands may even include a full bedding set.
Free gifts are similar to bundles since you're getting numerous important bedding items with a mattress at a discounted price. The difference is that you aren't officially being charged for the extra items included as a gift.
Included gifts are particularly beneficial if you're looking to dress up your new mattress with matching pillows or bedding. However, it's essential to remember that these are just add-ons and that you shouldn't choose a mattress solely because it comes with some nice gifts.
Mail-In Rebates
While they aren't as common as coupon codes, slashed prices, and free gifts, rebates are still a common promotional offer during big sales, including Labor Day sales. The rebate may come with a bedding item such as a pillow or sheet set. Typically, a customer mails in a rebate form with proof of purchase and receives a gift card or store credit.
The drawback to a rebate is that it's largely the customer's responsibility to claim the deal. If you forget to mail in the rebate, you won't be able to make up for what you originally paid on an item and will essentially miss out on the discount. Shoppers may instead prefer the security of a coupon that's immediately applied at checkout or included mattress accessories.
Promotional Beds
Promotional beds are secondary mattresses offered at an extremely discounted price when you make a mattress purchase. You may be offered one for less than $500. While it can be hard to resist the allure of an affordable mattress, a promotional bed may not be the bargain it seems. Often these kinds of mattresses are made with lower-quality, inexpensive materials.
A promotional bed may be a good deal if you're looking for an inexpensive mattress to keep around for guests. Otherwise, you might be better off skipping this offer. Bargain hunters and fiscal-minded shoppers should instead look for one of the best budget mattresses with great value at a low price, such as the Vaya Hybrid or Zoma Start.
You can also try considering some of the best twin mattresses on the market if you want a small bed to keep on hand for occasional use. As the smallest size mattress available, twin mattresses are naturally inexpensive.
Free White Glove Delivery
What separates white glove delivery from standard delivery is the service offered. While a basic delivery team will drop off a mattress at your front door, a white glove delivery team will bring the mattress inside and set it up in the room of your choice.
Many mattresses come with a white glove delivery service where the new mattress is set up, and the old mattress is hauled away. Adjustable beds and more traditional bed frames may also include a similar setup service.
Frequently Asked Questions
Are there good mattress sales on Labor Day?
Yes, Labor Day is an excellent time to choose a new mattress and stock up on new pillows and bedding. However, what qualifies as a "good" sale can be subjective based upon your sleep needs and budget. That is why we recommend looking around to see what's right for you.
You don't have to jump on the first sale that catches your eye. Instead, take the time to examine what top mattress brands are offering and weigh your options against each other.
Is Labor Day the best time to buy a mattress?
Labor Day is one of the best times of the year to buy a mattress. However, it's not the only big sales day worth considering. If you miss the Labor Day mattress sales, you can keep an eye out for the ones that start to crop up around Black Friday and Cyber Monday. Mattresses also tend to go on sale around Presidents Day, Memorial Day, and the Fourth of July.
How often should you replace your mattress?
Well-made mattresses tend to last between 7 to 8 years, depending on the materials used in their construction. For example, a mattress with a spring support will likely sag eventually as the coils lose support and cease to stand straight. Pure foam mattresses may not sag as much, but they can still develop permanent body impressions from extensive use.
How do you know if your mattress is ready to be replaced? A mattress that is no longer completely comfortable will likely have a few sagging spots or an otherwise uneven surface. Even if the bed looks okay, if you're consistently waking up sore and tired, it's probably because the mattress can no longer fully support you.
What is the most comfortable mattress?
The mattress that feels most comfortable to you will depend on your sleeping style and personal preferences. The best mattresses for side sleepers offer a softer mattress feel through a thick, cushioning top to relieve pressure. We usually recommend medium to soft mattresses for side sleeping.
Meanwhile, back and stomach sleepers usually do better with one of the best firm mattresses that limit sinkage and spinal misalignment.
What is the best mattress to buy online?
There's no one best online mattress since one sleeper may prefer a different mattress type or firmness than another sleeper. Online mattresses come in various sizes, firmnesses, and types, which allow them to suit almost any kind of sleeper. When choosing an online mattress, it's vital to look at the attached sleep trial and customer reviews.
While some online mattresses are sold in stores, many are only available through the brand's website. So a shopper who hasn't tried a mattress out in person will need the security of a sleep trial to try it at home. Similarly, customer reviews give an idea of how a mattress feels without needing to try it out yourself.
Conclusion
It's easy to find mattress deals during Labor Day between the discounted prices and the mattress bundles with free gifts. However, this broad range of offers can make it more difficult to determine where the mattress sales that you absolutely cannot miss are occurring.
It's wise to budget some time before Labor Day to research what your options are. This way, you can streamline the search for the best mattress for your sleeping needs.
Many brands even launch their sales a few days early, so you can probably pick a new mattress at a lower price without having to wait for Labor Day weekend. Still, if you can't spare the time to conduct your own search, our list of recommendations should provide for the needs of most sleepers.