Sponsored Article
Best N95, KN95, and Cloth Masks: Where To Buy Them And Are They Safe For You?
Looking for the best and safest masks to buy online? Here's where you can get them.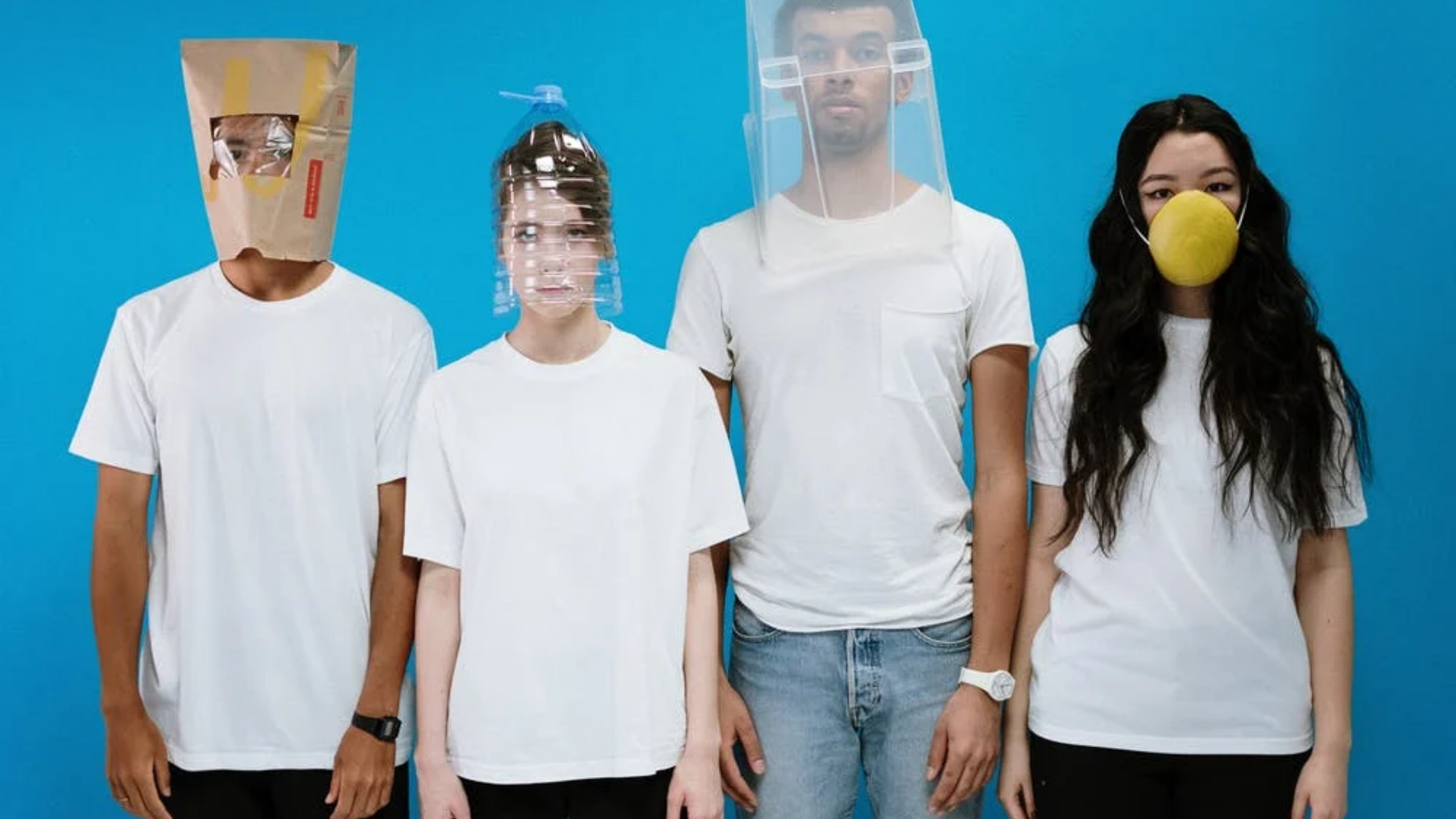 With all the types of masks that people are wearing, you may be confused about the safest. You need to know about the best kinds of face masks and where you can buy them online without getting ripped off or worrying about them being fake.
Best Kinds of Face Masks Against COVID-19
1. N95 Masks
Perhaps the most common and in-demand mask, the N95 mask is a type of respirator that offers a high level of protection as (its name indicates) it blocks 95% of harmful air particles. All FDA-cleared N95 masks are single-use, disposable devices that should be wrapped in a plastic bag before discarding into the trash.
N95 masks aren't intended for the general public as healthcare workers, and other frontliners need them more. On the other hand, people with cardiac, chronic respiratory, or other breathing conditions should veer away from this mask. Its tight fit may exacerbate the wearer's ability to breathe. This is also not suitable for children or people with facial hair.
How To Wear Your N95 Mask: Hold the mask under your chin with the nose piece up. The top strap goes over and rests at the top of your head. The bottom strap goes around your neck and below the ears. Push down on the metal strip to mold your nose area for a snug fit. Then, place both hands over the respirator and quickly exhale to check if there is a leakage of air. If not, then it is properly sealed.
Where To Buy N95 Masks Online:
SALE!! Buy NIOSH N95 Made in USA Masks (20 pcs) for $64.99 instead of $109.99
SALE!! Buy NIOSH N95 Masks (20 pcs) for $114.99 instead of $189.99
SALE!! Buy NIOSH N95 Masks (50 pcs) for $249.95 instead of $399.95
2. KN95 Masks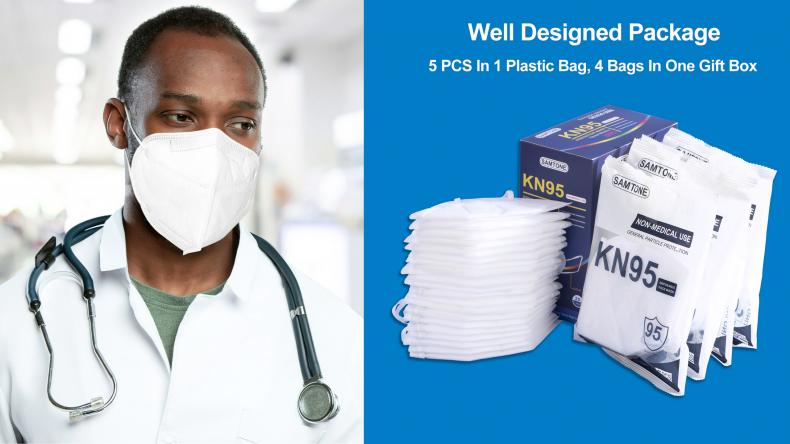 Due to the shortage of N95 masks for first responders, KN95 masks have been authorized for use in place of N95 masks. Both of these masks are the same in the sense that they are tight-fitting masks that protect against 95% of harmful airborne particles. The only difference lies in where the mask was certified.
Like other industries, masks have different approval sources and names. Masks that are approved by China are KN95 and KP95. Similarly to N95 masks, KN95 masks are meant for single-use, twice at most. After this, it must be wrapped in a plastic bag and thrown into the garbage.
How To Wear Your KN95 Mask: Cup the respirator in your hand. Position it under your chin and the nosepiece on your nose's bridge. Pull the ear bands over both ears while holding the respirator in place. Mold the nosepiece to fit on your nose and below your eyes snugly. Further, check and adjust the edges to ensure a good seal around your face.
Where To Buy KN95 Masks Online:
SALE!! Buy CDC Tested KN95 Masks (25 pcs) for $44.99 instead of $69.99
SALE!! Buy Samtone KN95 Masks (20 pcs) for $46.99 instead of $65.99
3. Cloth Masks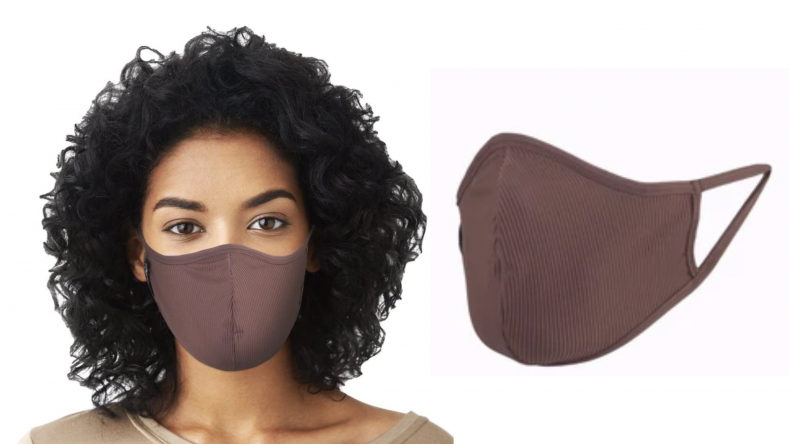 Now that masks are becoming a daily staple, people are looking for masks that allow them to express themselves. One of the best selling cloth brands is MasQd. Available for men, women, and children, these masks range from $12 to $40. These masks are popular with Hollywood celebrities and have over 8,000 5-star reviews.
All of MasQd masks are made from 95% lightweight cotton and 5% antimicrobial lycra that protect against bacteria and eliminate odor. They also have comfortable ear loops and nose wires for a snug yet comfy fit. You can either hand wash your cover or throw them into the washer with your laundry. They are not single-use and can be worn repeatedly.
How To Wear Your Cloth Mask: Make sure you wash your hands before putting your mask on. Place it over your nose, mouth, and secure it under your chin. Fit it comfortably and tightly against your face's sides, make sure that you can breathe easily. Avoid placing the mask around your neck or on your forehead.
Where To Buy Cloth Masks Online:
SALE!! Buy top-selling face masks from $12 to $40
4. Face Shields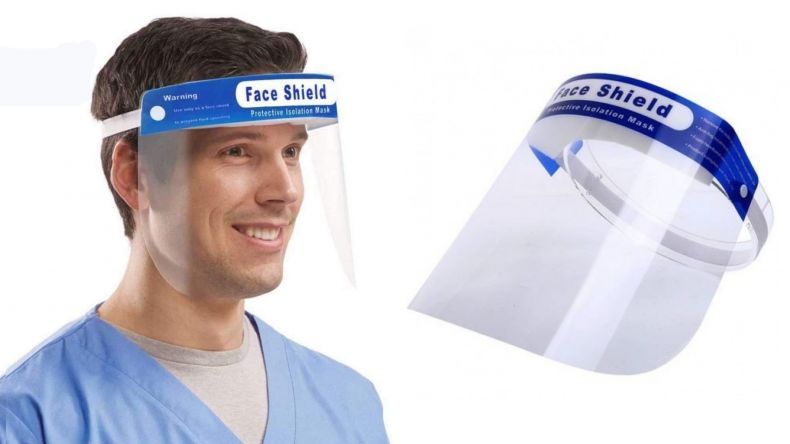 In the Philippines, specifically Metro Manila, people must wear both face masks and face shields when in public. Face shields can prevent droplets from coming into contact with your nose, mouth, and eyes, but they do not protect against the droplets that can be inhaled through the plastic visor's open areas.
This is why people must not use face shields in place of face masks. To clean your face shield, you can submerge the protective panel in soapy water and clean it with a soft cloth. You then rinse it and dry it off. Or, you can sanitize your face shield with 70% isopropyl alcohol wipes. Anything else may be too harsh and could potentially damage it.
How To Wear Your Face Shield: When wearing your face shield, ensure that the plexiglas panel should extend past the chin and curve around your face's sides. Make sure that there are no gaps between your forehead and the shield's headpiece.
Where To Buy Face Shields Online:
SALE!! Face Shields (2 pcs) for $8.95 instead of $14.95
SALE!! Face Shields (50 pcs) for $149.95 instead of $199.95
SALE!! Face Shields (100 pcs) for $249.99 instead of $299.95
5. Disposable Face Masks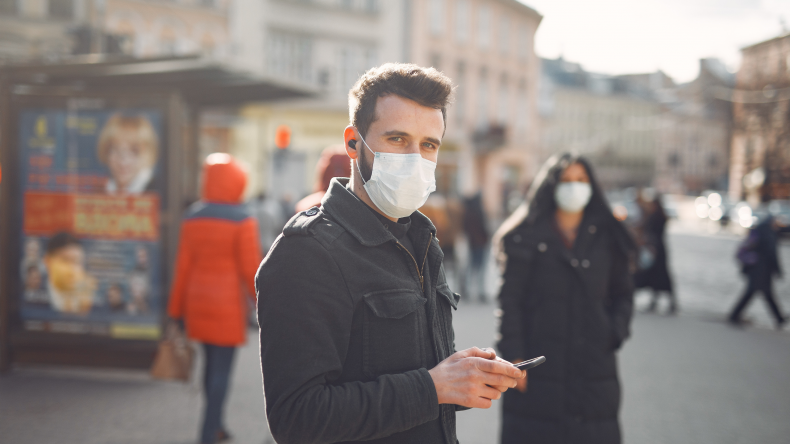 Surgical or medical masks are loose-fitting disposable masks that protect your nose and mouth from bacteria-ridden droplets, splashes, and sprays. Surgical masks filter out large particles and protect others from the mask wearer's saliva and respiratory secretions. These masks have three layers: the outer fluid-repellent layer, the high-efficiency filter middle layer, and the absorbent layer.
If you're confused about which side faces outside, the mask's fluid repellent layer is the color side and should face out. Some masks have color on both sides, so feel the material and determine which side is softer. The soft side is the absorbent layer and goes towards your face. The rougher layer is the moisture-repellent layer that faces outwards.
How To Wear Your Disposable Face Mask: Place the elastic band around your ears. Extend the mask above your nose and down to the chin, make sure it fully covers the mouth, nose, and chin. Ben the metallic strip over the nose bridge and make sure that it sits snuggly on your face.
Where To Buy Disposable Face Masks Online:
Buy Disposable Medical Grade Level 2 3-Ply Face Masks (50 pcs) for $19.99

Buy Disposable Face Masks (100 pcs) for $85.90
Buy Disposable Face Masks (150 pcs) for $127.90
Keep you and your loved ones safe, buy the best kinds of masks to keep them protected today.