+

Sponsored Article
Best Real Estate Investment Advice for Beginners in 2020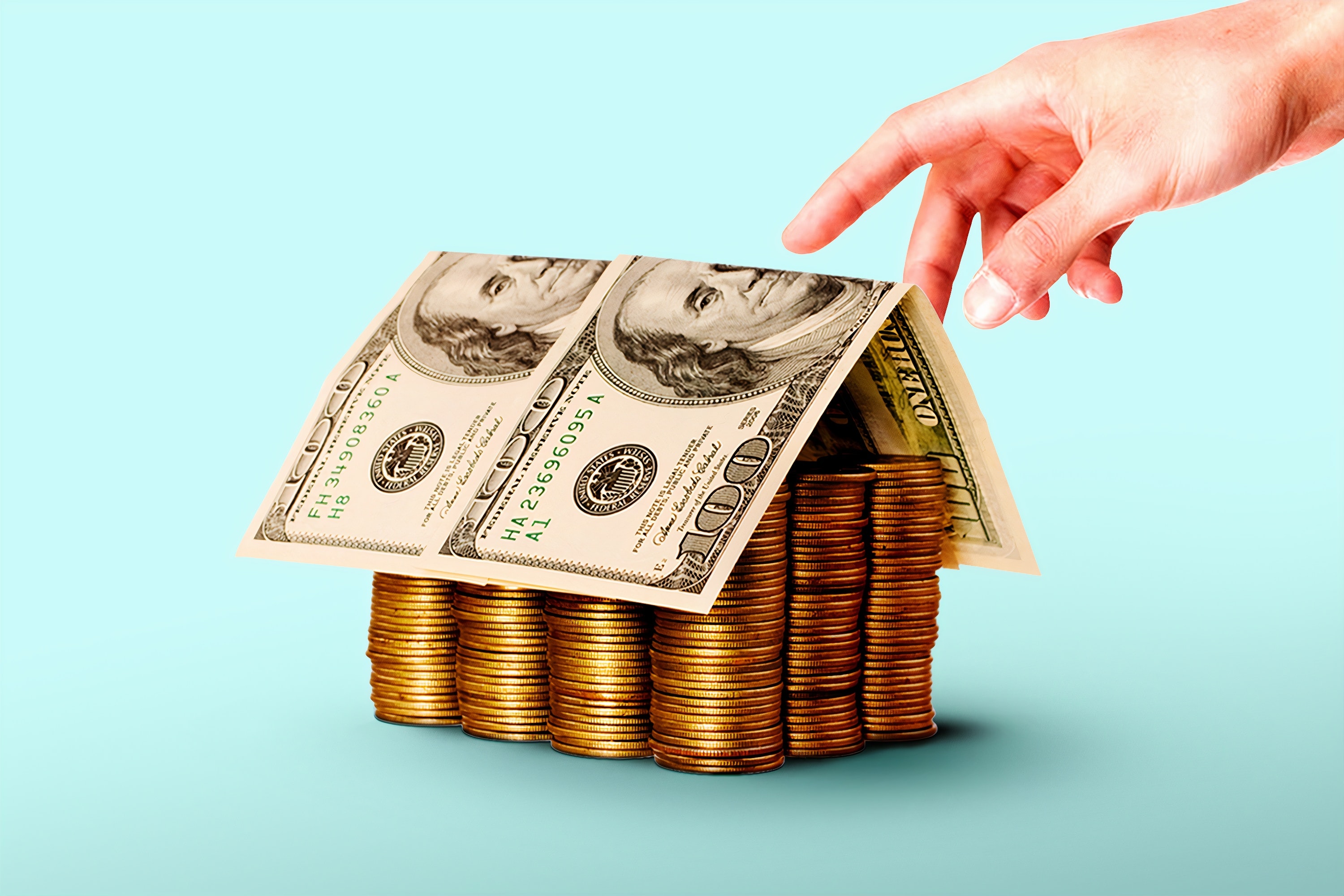 Real estate investment opportunities sound exciting when you think of the returns you stand to gain. If you've never invested in a project of such magnitude, it is okay to feel intimidated especially if you are risk-averse.
But there's no need to worry as you can have access to straightforward and affordable real estate investment opportunities, thanks to DiversyFund. From innovative technology to expertise in finance and investment management, DiversyFund gives you a unique edge in real estate investment.
The following real estate investment tips for beginners are meant to guide you on how to decide which investment to go with, factors to consider, and common mistakes to avoid.
Major Types of Real Estate Investments
As a first-time real estate investor, you may or may not be aware of all the opportunities (and terms) in this sector. Below are the five common real estate investment opportunities that might interest you.
Real Estate Investment Trusts (REITs)
They are companies that own income-generating real estate properties such as office complexes, apartments, hotels, malls, warehouses, or rental space. Technically, you will be indirectly investing in the properties the company owns and manages.
REITs can be publicly traded, which means that the company shares are available for buying and selling on major security exchanges.
Non- traded REITs, on the other hand, don't trade on security exchanges. They are considerably more stable since they are not affected by fluctuations in the market, but they are less liquid.
Every year, REITs return about 90% of the taxable income they bring in to their shareholders. This is an advantage for you, as you can expect to receive dividends, and it makes you more liquid. Should you have an urgent need for cash, all you have to do is sell your shares.
A perfect example of a REIT is DiversyFund. The value addition investment strategy adopted by DiversyFund ensures continued growth every month in two ways. Once you invest, you will be receiving dividends from cash flow generated from the assets, as well as dividends from the final sale of the asset. To take advantage of compounding, your monthly dividends will be automatically reinvested. The assets are sold after 4-5 years, to ensure the wealth you generate is long term.
Normally, the sponsor in a real estate deal is mandated to find, acquire, manage and sell assets. The beauty of investing in DiversyFund is that all these processes are done within the company, so investors can rest assured that there will be no additional fees to pay.
The platform allows you to do everything online, eliminating the need to be there physically, and you get to track all your investments online! To learn how to set up a free account, take a look here.
Crowd-Funding Platforms
By definition, crowd-funding is using small amounts of capital from many people to fund a new business. The amount contributed is restricted, and the opportunity may not be available for everyone. The idea is to prevent entrepreneurs with less financial stability from losing the majority of their savings.
Most opportunities are available in non-traded REITs, hence difficult to liquidate in a short time. The fact that most companies have no major trading history is a disadvantage, although the possibility of making large profits is high.
Commercial Real Estate
Commercial real estate is any space that is occupied by a business, including industrial and retail properties. The business owner, in turn, pays rent or lease to the property owner.
Commercial and industrial properties tend to have long-term leases, which is an advantage for you as an owner. The major downside is the property management fees and the high down payment requirements.
Residential Real Estate
Residential structures basically refer to properties where a person or people pay to occupy. The time duration is normally pre-determined by a lease agreement. It could be a townhouse, an apartment or vacation home to name a few.
Land
You can choose to buy undeveloped land, with the intention of developing it yourself. Other than requiring a large amount of capital, the prospect can be very lucrative, but you need an in-depth knowledge of the area's codes and regulations as well as current and prospective property markets.
➔ Buy and Hold
This is a long-term strategy that involves buying a property with the intention of selling it in the future. The idea is to wait until the value goes up over time. You have the option to just hold the property, or rent it out for additional income, which is the obviously better option.
Whether long term or short term, you stand to make a tidy profit. If you are taking out a loan or mortgage, immediately you pay it off, you should consider acquiring another property. The income from one will pay off the other.
For a beginner, committing to a long-term investment can be challenging. Going in, keep in mind that the market value doesn't always appreciate at the expected rate.
Carry out market analysis, rent out the property, select location wisely, utilize any tax advantages you get, and try acquiring properties below market value like foreclosed property. Armed with this, you will be all set to begin.
➔ Invest in a Traditional Long-Term Rental Property
Lease agreements can be monthly, quarterly, or go up to even a year. This will give you a constant monthly income. There is a possibility that the income though regular may be lower.
➔ BRRR
Buy, Rehab, Rent, Refinance in length involves buying a property that is not in shape, then repairing it to rent or resell at a higher value. To start, you can check out foreclosures and bank-owned properties. Ensure you get an inspection to estimate the current market value.
It's a cheaper way to grow your assets quickly though not recommended for a beginner. To save you all the hassle instead, try using a trusted company that will do all this for you. All you have to do after investing is sit back and watch your wealth blossom!
➔ House Hacking
House hacking is buying a housing unit that has many homes in one. You select one to live in, then rent out the others either monthly or for Airbnb.
Sharing a property means you are able to manage it yourself, but you may end up sharing a home with bad tenants.
➔ Wholesaling Real Estate
Wholesaling in real estate means finding a property that is up for sale below the market value, putting the property under contract, then finding a buyer.
It's a perfect way to acquire property without capital, and a resourceful way to make income fast, although you need pretty awesome skills to convince a buyer to pay for more than what the property is going for.
➔ Investing in REITs
The best part about investing in REITs is that you don't need a large amount of capital to start. REITs pay out most of their taxable income, while you are responsible for the income tax. You can take advantage of the legitimate tax incentives that come with investing in residential real estate, in order to maximize your income.
You may be wondering where to start. Well, why not explore what DiversyFund has in store for you right now?
Venturing into real estate investment might not be a walk in the park, but with all this information covered here, evaluate your goals, research the industry using the best experts, tools, and technology at your disposal, before concluding if real estate investment is for you or not.
Common Mistakes to Avoid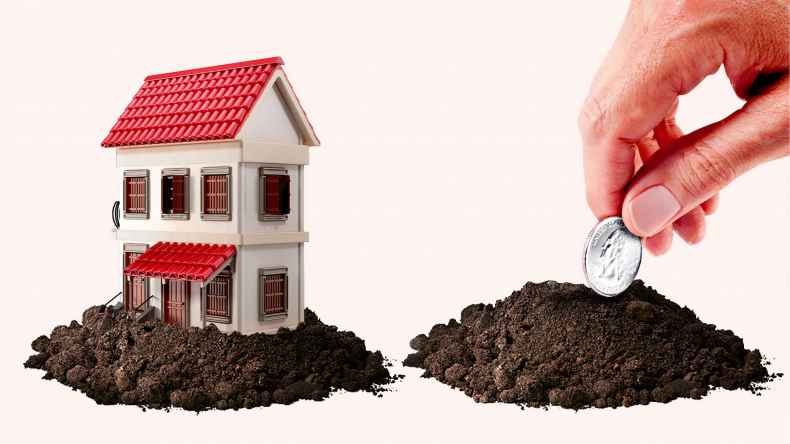 1. Inadequate Research
Have knowledge on factors like the expected rental income, overall expenses including repair expenses, cash on cash returns, time other comparables took on the market, zone and building regulations in the area, and the cap rate.
Visit the location physically and get to know the neighbouring areas. All this information helps you decide whether to move forward or wait.
2. Incomplete Budget
Unpredicted costs may blindside you down the line. Have a plan in place, in case of unforeseen costs. Ensure that the expected cash flow will be enough to sustain the property in the future.
3. Failing to Have an Exit Strategy in Place
Having a way out in case things don't go according to plan is not an indication of failure, but rather a way to cushion you against total losses.
4. Overpaying
Estimating the after-repair value of a property can be tricky. You could overestimate the value, or under-estimate the cost of repairs, neither of which is good.
5. Making Decisions on Impulse
When you come across a property that piques your interest, the first instinct may be to get it immediately. You may end up losing your investment for lack of knowledge.
On the other hand, you could be overly cautious, which makes you miss out on great opportunities. Finding that balance is important when it comes to financial investments.
6. Trusting the Wrong Professionals
Dealing with contractors is both easy and hard at the same time. Common issues that may arise could be going over the budget, failing to comply with laws or regulations in the area, incomplete work or bad quality all the same.
Learn some basic skills to help you manage small repairs without the need to outsource the help, saving both time and money.
7. Failing to Acquire the Correct Documentation
Building permits are a must-have at all times. It will protect you from unnecessary lawsuits and fines you may incur.
8. Overcompensating on Repairs
Expensive repairs will not add value to your property if you overpaid. Knowing this will save you from bending over backward with the repairs. Determine the property value before you decide to invest.
The contents of this article is for informational purposes only and does not constitute financial or investment advice. It's important to perform your own research and consider seeking advice from an independent financial professional before making any investment decisions.