Sponsored Article
Best Social Media Marketing Courses 2020: 8 Classes You Should Take
Working from home? Earn more money by becoming a social media marketer! Take these courses to find out how.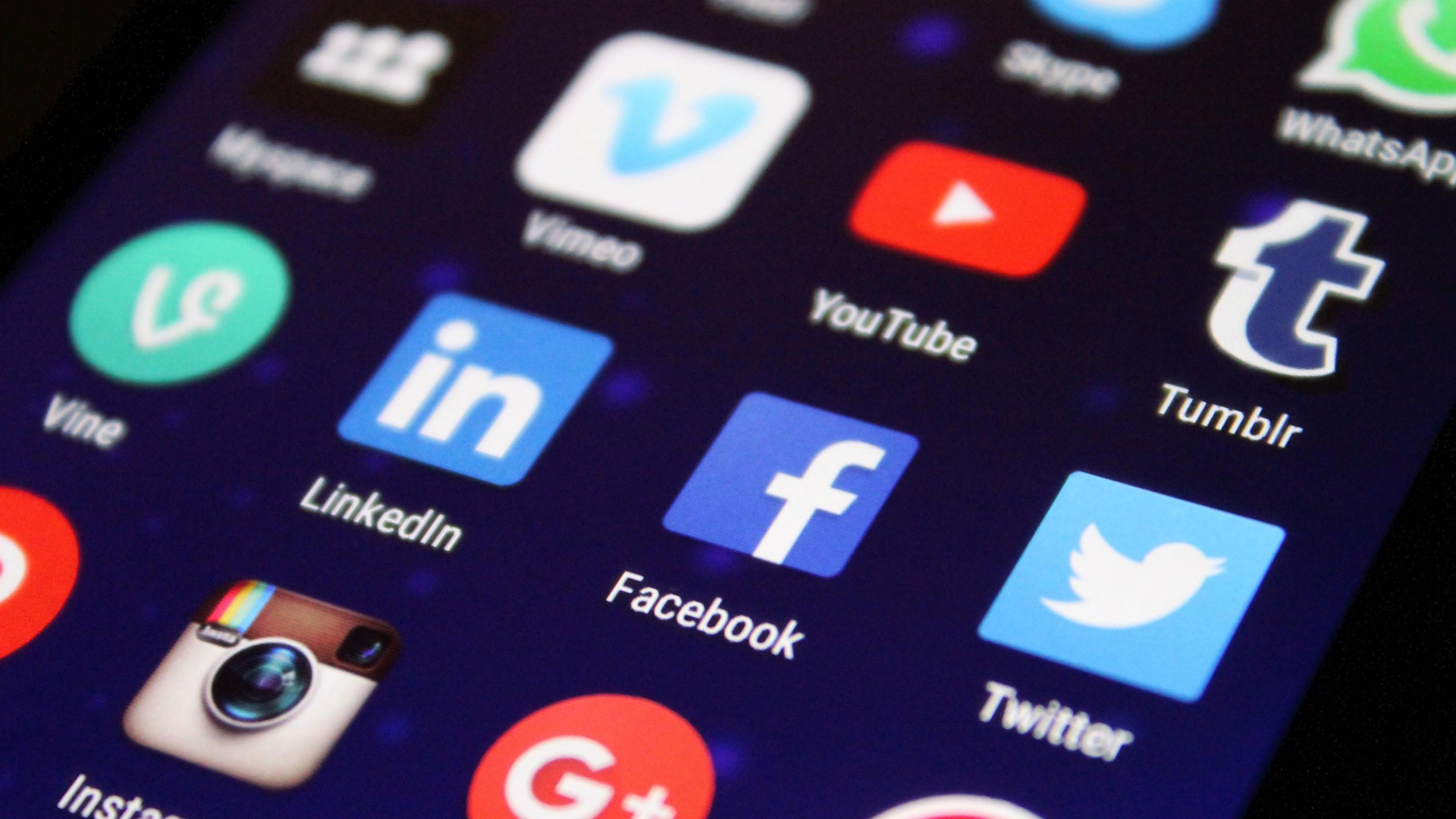 Social media is continuously changing, as someone who uses it for marketing the best way to stay on top of things is to keep learning! Udemy has top-selling social media online courses taught by industry experts with hours of videos, articles, and downloadable resources.
If you're ready to up your social media game, then enroll in these classes today! Note that the prices are shown are in conjunction with Udemy's current promo and are subject to change:
With over 100,000 happy students and glowing reviews, this course is a must-take! Regardless of your skill level, you can quickly learn the principles and strategies used to build high converting ads on Facebook, Instagram, Google, LinkedIn, and more.
By the time you end this course, you'll be able to master YouTube marketing, including layout, content creation, and video ads. You'll also learn about Pinterest promoted pins, and how you can market using Pinterest, how to use blogs to strengthen your SEO and content marketing, and more.
Click here to enroll in this course now.
This course aims to help businesses who are struggling to bring traffic to their sites, want to start a digital marketing agency, or wish to work as freelancers in the digital marketing industry. This isn't a course that you can accomplish in a day or two though, this course is so in-depth and covers a variety of topics that may take two to three months to achieve.
Topics in this course include building an active site for marketing and sales with no coding and growing sales using email marketing. You will also learn about running successful advertising campaigns on different social media platforms, driving traffic to your site and business with SEO and getting it to rank on the first page of Google, and more.
Click here to enroll in this course now.
If you're a startup or are on a tight budget, then this course is for you. It teaches you how to use social media marketing to promote your business for free, no need to spend on paid advertising! As if that wasn't good enough, you get free access to a private Facebook community that allows you to interact and learn from other people on the same boat.
In this course, you will learn how to master everything from blogging, copywriting, email marketing, SEO, YouTube marketing, video production, vlogging, and Instagram photography.
You will also learn about the psychology behind the buyer's journey and how you can apply that to your marketing, content creation, and sales process.
Click here to enroll in this course now.
Think you have what it takes to be a freelance social media manager? This course can help you out. By the end of this course, you will be able to create a profitable social media business, set up your brand, and website. You will also learn how to find customers and land them as clients.
You will also learn how to define your unique proposition, offer the right products, services, and price them. More importantly, you will learn how to deliver the various products and services to keep your clients happy and return for more business with you.
Click here to enroll in this course now.
This course goes beyond social media marketing and dabbles into eCommerce - but if you want to set up an online store and jumpstart your sales, then start this course today. Coursenvy, the Los Angeles based ad agency, will teach you everything from choosing your brand name, setting up your business, and finding the top searched keywords for your products.
You will also learn how to choose what kind of product to sell on ETSY, and if you want to outsource your product build, you will learn how to contact manufacturers! You will also touch on the packaging, process, and shipping orders. Last but not least, use social media to build up and attract customers to your brand.
Click here to enroll in this course now.
If you're in the real estate industry and want to use social media for marketing your business or for generating leads, then you should check this course out. With this course, you will learn how to develop and execute a marketing strategy specifically for your real estate business, and you will learn how to target ideal areas and home buyers/sellers.
You will also learn how to design a Facebook Business page, how to generate leads through it, how to create high-quality graphics for publishing, and how to come up with posts that your audience will love. Students also learn how to use YouTube for advertisements and if sponsored ads are best for you and your market.
Click here to enroll in this course now.
For marketers who want to hone their Facebook advertising skills, then this course takes the cake. Taught by entrepreneur Nik Swami, he shows you the strategies that he's employed for his own online companies that generate up to $45,000 per month via Facebook ads. You'll start by learning how to structure your Facebook advertising campaigns properly.
Then you dive into learning how to target the right audience effectively, how to choose the best placements, and how to set the right budget and schedule. You will also learn how to use engaging visuals, captions, and how to leverage custom audiences. Nik also teaches you how to analyze and manage your results so that you can work on improving your Facebook ads.
Click here to enroll in this course now.
If you're looking to go beyond the usual social media channels like Facebook and Instagram, then Pinterest is the way to go. This course touches on optimizing for organic reach and does not cover Pinterest paid advertising - which is perfect for people or brands on a budget. By the end of this course, you will have your own Pinterest for business up and running.
You will also learn how to optimize your account so that your business is easily found by search engines like Google, Bing, and Yahoo. You will also learn how to collaborate with peers, current customers, and potential clients. You will learn everything there is to know about using Pinterest to scale your business.
Click here to enroll in this course now.
If you're ready to take your social media game to the next level - then, enroll in any of these courses and start earning more money!