Sponsored Article
The Best Time to Start Prenatal Vitamins—And Why
Should you take prenatal vitamins before or after you find out your pregnant?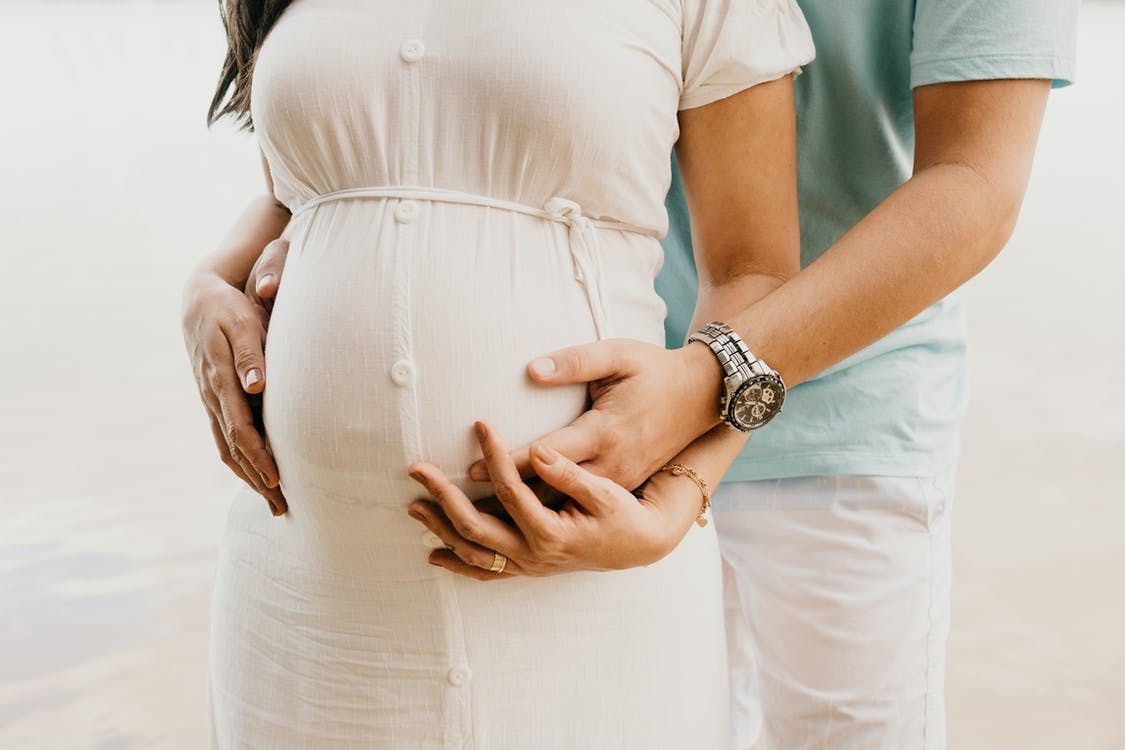 Between baby names, nursery decor, and gender guessing games, pregnancy is one thrill after another. There's so much to do, so much to look forward to, and so much to prepare for. But the priority, always, is ensuring that you and your baby stay healthy from start to finish. Enter prenatal vitamins. If you're like most women, prenatal vitamins are on your radar after you see those two pink lines. But the best time to start popping those pills is earlier than you might think.
According to the Mayo Clinic, you should start taking prenatal vitamins as early as three months before you hope to conceive. It makes sense. So much critical development occurs in the first weeks of your baby's life—development that hinges on adequate supplies of nutrients such as folate, choline, and iron.
Dr. Monique Tello, a practicing physician at Massachusetts General Hospital, advises her patients to "start either a prenatal vitamin with folate, or at the very least folic acid itself, ideally before they begin trying to conceive."
How is a Prenatal Vitamin Different From a Regular Multivitamin?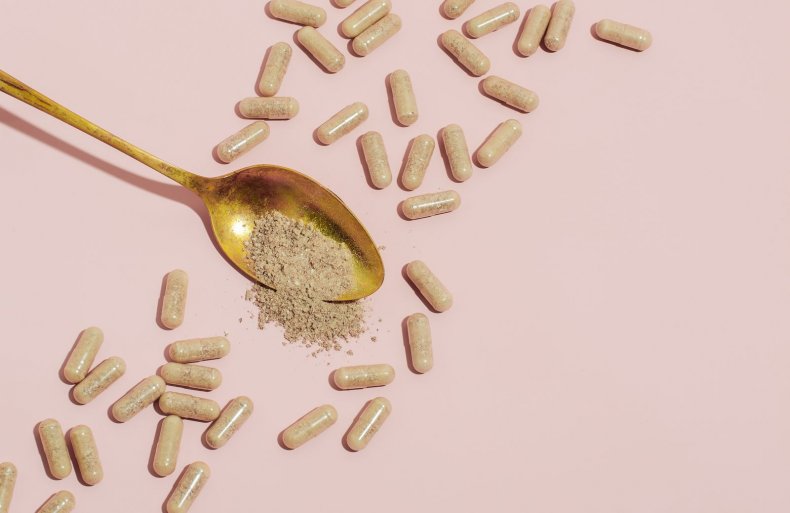 The role of both prenatal vitamins and multivitamins is to supplement the nutritional gaps in your diet, but the former also supports the changing needs of your body—and baby!—during pregnancy. And while there is some debate about the efficacy of the standard multivitamin, the value of a prenatal vitamin is clear. Even if you eat a healthy and varied diet, you're at a greater risk of coming up short on key nutrients during your pregnancy. A prenatal supplement is the best way to ensure you're getting adequate amounts of essential vitamins and minerals to support you and your growing baby.
Prenatal vitamins typically have vitamin C, vitamin D, calcium, iron, and B vitamins, but more importantly, they have more folate and choline than the typical multivitamin. These nutrients play a huge role in helping prevent brain and spine abnormalities called neural tube defects (NTDs). Additionally, studies show that taking choline has led to "improved offspring cognition, neurodevelopment, and placental functioning," and that it also helps "protect against neural and metabolic insults."
While it's always a good idea to consult with your doctor about the best prenatal vitamin for you, Beli is a popular brand with moms and moms-to-be. And there's a particular reason it's worth considering.
Click here to buy Beli prenatal vitamins now
Meet Beli Prenatal Multivitamin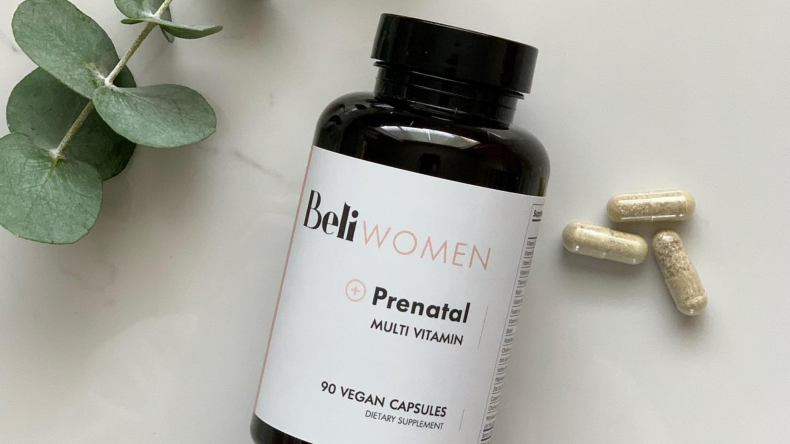 Beli for Women prenatal vitamins are vegan capsules that provide both mom and baby all the nutritional value they need to stay healthy from preconception to delivery. Gentle on the stomach, gluten-, allergen-, and dairy-free, this prenatal vitamin helps boost fertility and improve egg quality, making it ideal for the pre-conception window. During pregnancy, its chelated form of iron and other minerals are easy to absorb in the stomach to help reduce morning sickness.
It also contains choline, an important nutrient during all five stages of pregnancy, from preconception through all three trimesters and after delivery. The Harvard School of Public Health recommends that women planning to conceive consume 450mg of choline daily, but most prenatal vitamins come up well short of that amount.

"It's shocking that most prenatal formulas don't contain choline, or have it in such low amounts, considering how critical it is for baby's brain development. Ninety-two percent of pregnant women don't get the recommended amount of choline in their diets that helps build the baby's brain, protect placenta function, and support normal fetal neural pathway growth," said Dr. Taylor Wallace, America's favorite food scientist and expert on choline research.
"Beli's new modern prenatal is one of the first to include 400mg of a highly absorbable form of choline that gives women the nutrients they need to support a growing baby in pregnancy and post-pregnancy."
Something Different
In addition to choline, Beli for Women is formulated with all the essential vitamins and minerals needed during different stages of your pregnancy, including vitamins B12 and B16, C, D, E, folate, chromium, iron, iodine, zinc, calcium and magnesium.
Of course, most prenatal vitamins on the market are also made with these nutrients. What makes Beli different is its alignment with nutritional science, something that's reflected not only in appropriate amounts of key nutrients but also in the company's commitment to the cleanest, most bioavailable forms of those nutrients for real efficacy.
In fact, Beli is one of the only prenatal vitamins meeting the most current recommendations for choline, folate, vitamin D, iodine, and magnesium. And it's with you every step of the conception and pregnancy journey—nourishing your baby and your body from one stage to the next.
Beli for Women prenatal vitamins are available via subscription order only, which only means one less thing on your to-do list. Why go through the hassle of picking up your pills at the pharmacy when you can have them delivered to your door? At $50 for a 30-day supply, you'll also enjoy free shipping and the ability to cancel anytime, no questions asked.
Let Beli help make your pregnancy a little more worry free. Use the discount code Newsweek15 to get 15 percent off of your purchase today!