Sponsored Article
Best Unique Valentines Gifts For Him With 5,000 5-Star Reviews Under $60
Here are some unique gift ideas that will let your loved ones know you care for them without breaking the bank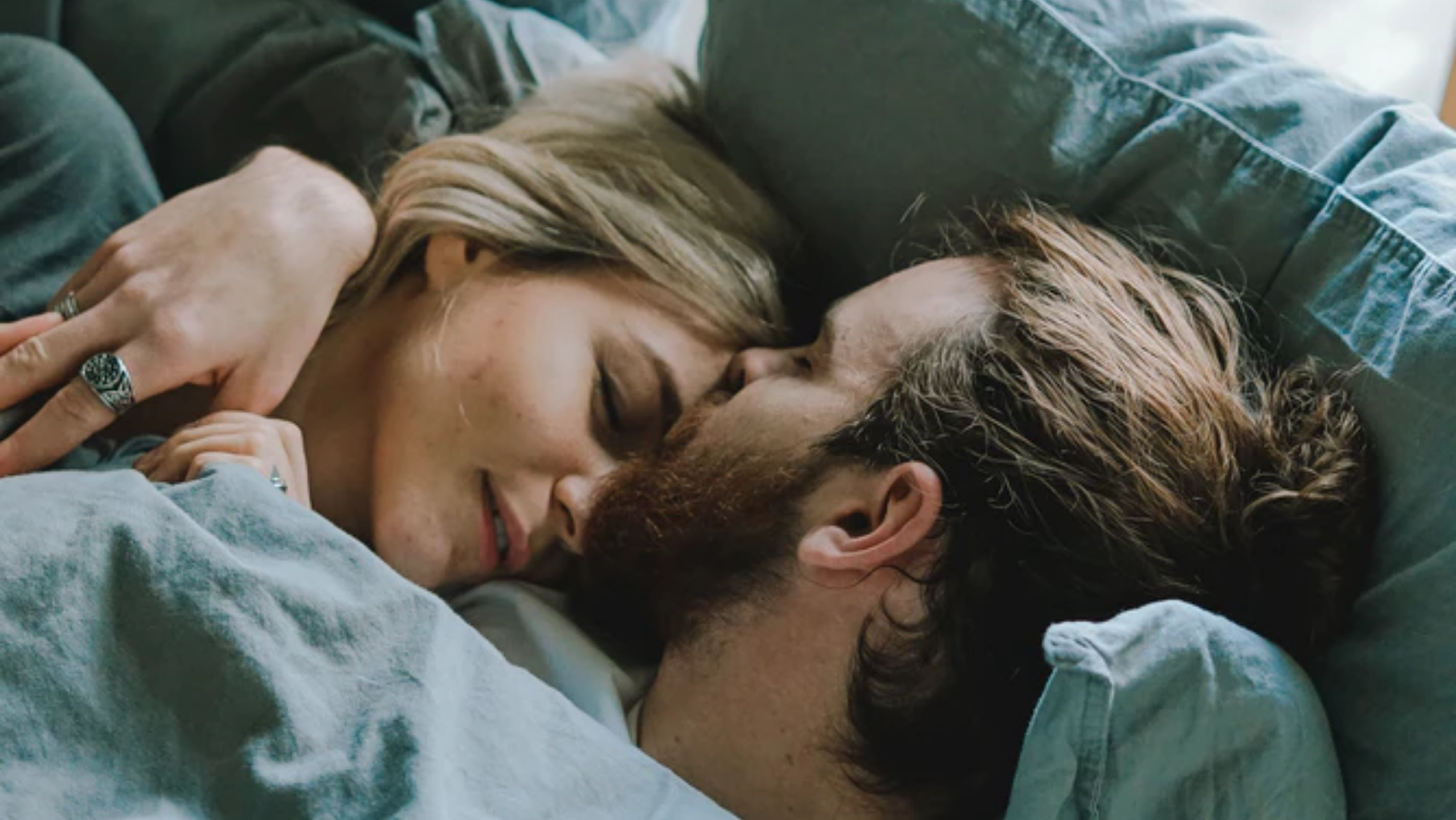 Valentine's Day is just around the corner, and while gifts aren't required, giving your SOs a reminder of how much you love and appreciate them will go a long way. Elaborate presents may make them jump for joy, but sometimes, paying attention to the little things is the way to go. It shows them how much you pay attention, which, let's be honest, is worth more than some generic gift you'd find at a store. Giving them something they either actually need or have been wanting shows how much you care, even in the most ordinary days.
Unique Valentine's Gifts at Value Price
Still don't know what to get? Here are some unique gift ideas from Amazon, which will let you find the perfect gift with just a few clicks!
Novelty Socks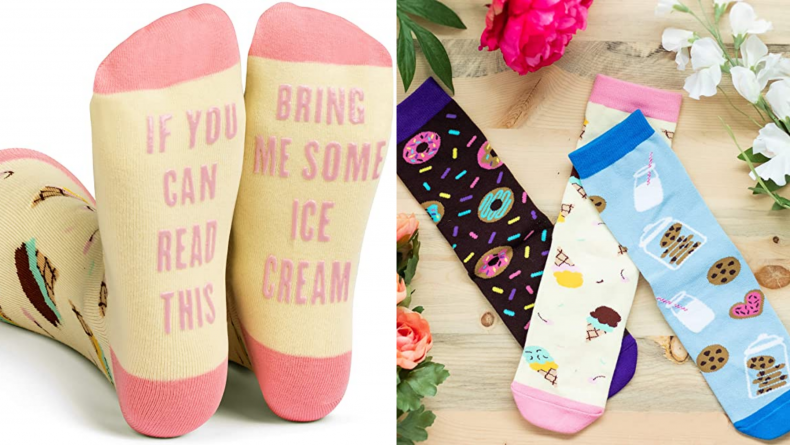 Price: $9.95
Why Your SO Will Love It: You know how we used to hate getting socks as presents when we were kids? Do you still hate them now? Make stay-in date nights more fun with these fuzzy socks that'll keep their feet warm and remind you to reward them at the same time! It comes with a variety of food to choose from to ensure you get their favorite treat right.
Click here to buy the Lavley Novelty Socks for $9.95
An Engraved Wooden Watch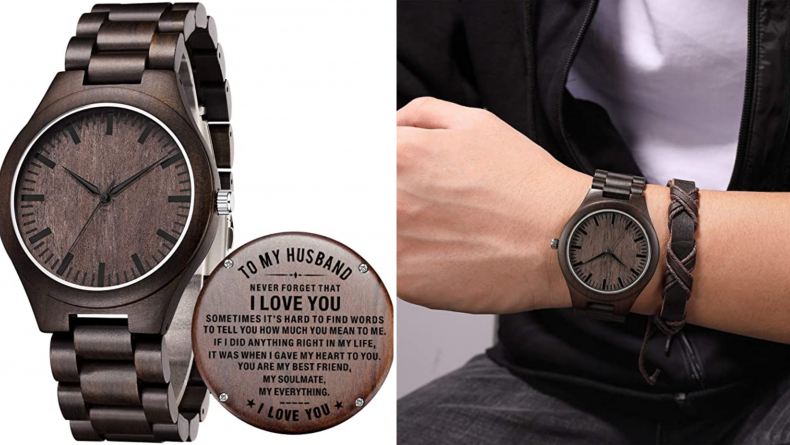 Price: $33.99
Why Your SO Will Love It: Giving your beau (or bae) the gift of time shows how much you want them to be a part of your daily life. It also serves as a small reminder that you're thinking about them everyday, and they'd be able to do the same whenever they look at it! This wooden watch also comes with an engraving at the back of the face so you can put in a small love note.
Click here to buy the TGHA Engraved Wooden Watch for $33.99.
A Wearable Blanket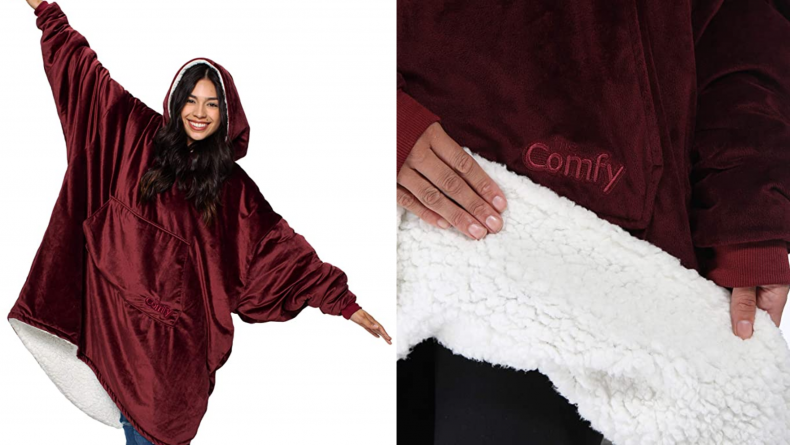 Price: $39.99
Why Your SO Will Love It: With all the staying in we had to do throughout lockdown, it's safe to assume that we've invested in ways to make ourselves comfortable as we isolate. This wearable blanket comes with sleeves so you can move around without having to take it off! It also comes with a pocket to keep your essentials within reach as you chill.
Click here to buy the COMFY Wearable Blanket for $39.99.
An RFID Metal Money Clip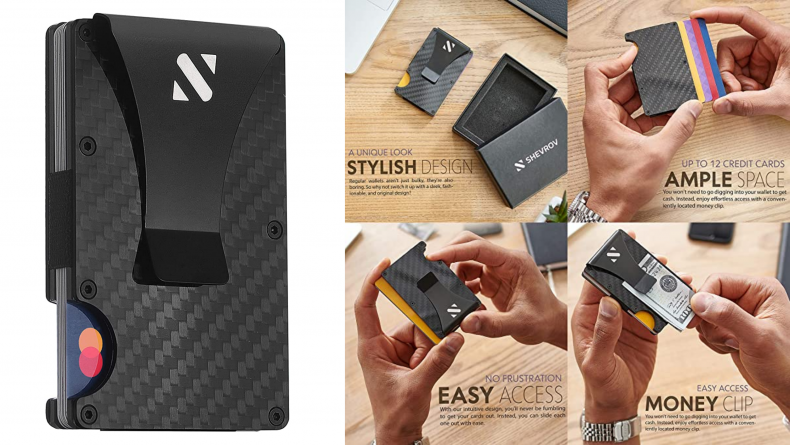 Price: $29.95
Why Your SO Will Love It: Not everyone will be organized enough to want to keep all their valuables in one case. The idea of having something bulky might make wallets a hassle, and this metal money clip gives the perfect solution for that! The carbon fiber finish makes it highly durable, with the RFID technology to ensure your cards are safe from theft. An aluminum clip will keep all your bills together, so you never have to fumble looking for change.
Click here to buy the SHEROV SV RFID Carbon Fiber Wallet for $29.95.
A Dual Breakfast Sandwich Maker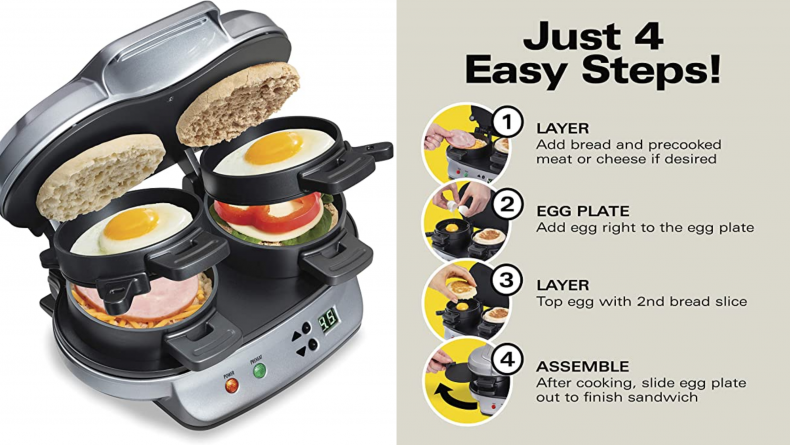 Price: $39.99
Why Your SO Will Love It: Come on, do we really need to explain this? It's literally the perfect gift for all you breakfast lovers out there! Skip out on the usual fast food and sandwiches and create meals to your heart's delight. You can make another one for your SO for the power pick up you both need in the morning.
Click here to buy the Hamilton Beach Dual Breakfast Sandwich Maker for $39.99.
A Deep Kneading Neck and Shoulder Massage Pillow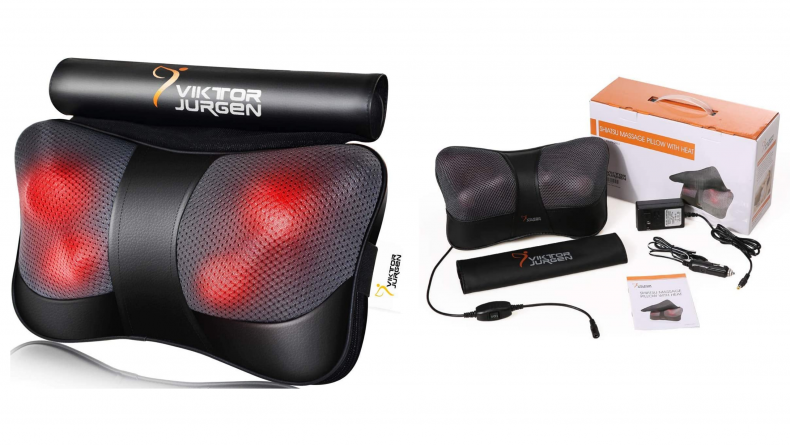 Price: $39.99
Why Your SO Will Love It: Keeping stress at bay will always be hard especially when work seems endless. Let the bae relax and unwind even for a few minutes with this neck pillow that fits perfectly on their office chair! The ergonomic design will be like giving them a tight, comfortable snuggle that lets them feel every knead on their pressure points!
Click here to buy the VIKTOR JURGEN Neck Massage Pillow for $39.99.
Pulled Pork Shredder Claws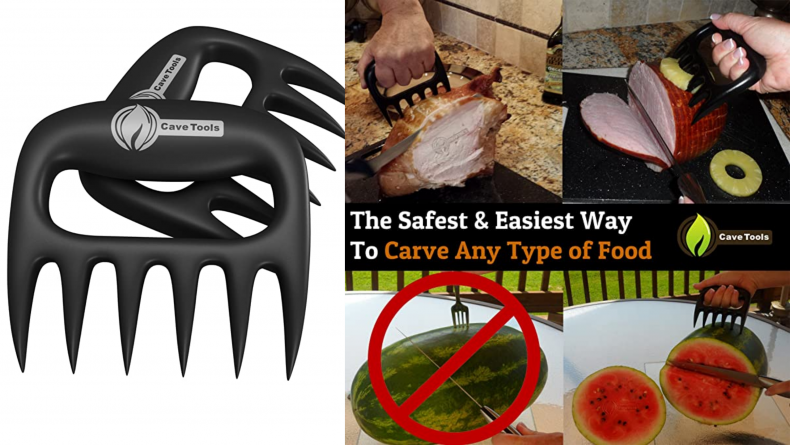 Price: $12.99
Why Your SO Will Love It: Make your loved one the center of attention on your next barbecue with this shredder claws! Aside from them looking like Wolverine ready to attack, carving your meats will be effortless with this tool. It also makes carrying hot dishes easy with its bear-shaped figure, letting them stay macho as they cook.
Click here to buy the Cave Tools Pulled Pork Shredder Claws for $12.99.
A Stainless Steel Odor Absorber Bar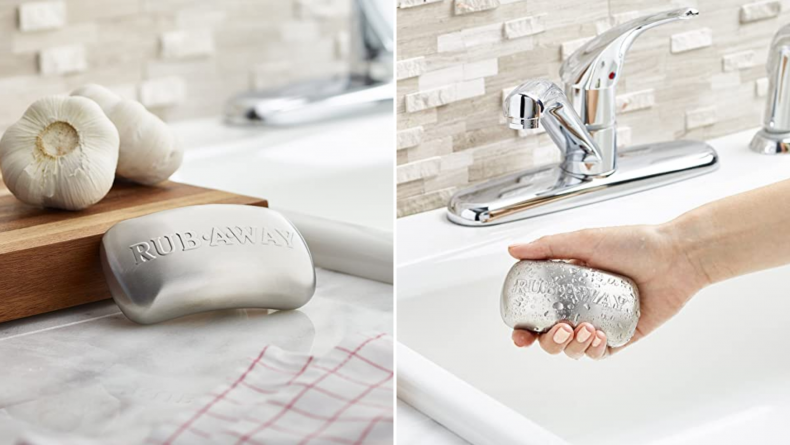 Price: $8.99
Why Your SO Will Love It: While we all love a good homemade meal, the idea of having our hands smelly isn't exactly enticing. Giving them this odor absorber will give them the motivation to cook something special for you just because, without having the smell of garlic left on their hands! Gone are the days where they have to wash their hands like crazy just to get rid of the strong scents, just a few rubs on this bar will take those out in no time.
Click here to buy the Amco 8402 Rub-A-Way Bar for $8.99.
An Air Fryer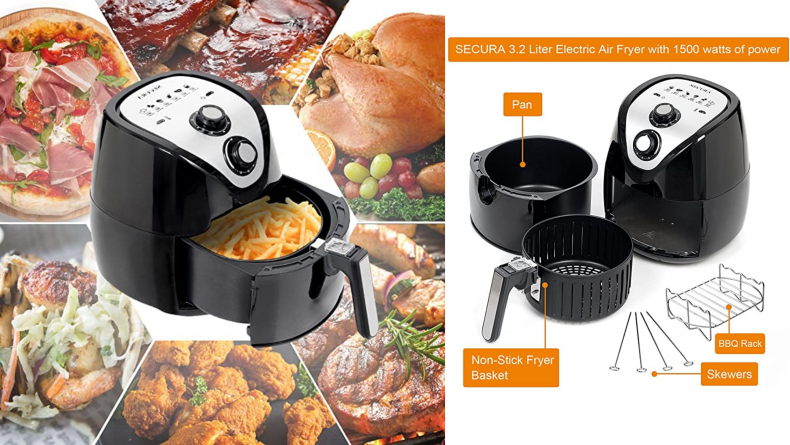 Price: $57.83
Why Your SO Will Love It: Unless you've been living under a rock, air fryers have taken over the world by storm with its hassle-free cooking methods. Make your bae a part of the elites and give them the perfect gift to ease their food prep problems! The set comes with added accessories like skewers and a barbecue rack, so they never have to worry about coming up with interesting meals for dinner.
Click here to buy the Secura Air Fryer for $57.83.
A Luxury Gel Pillow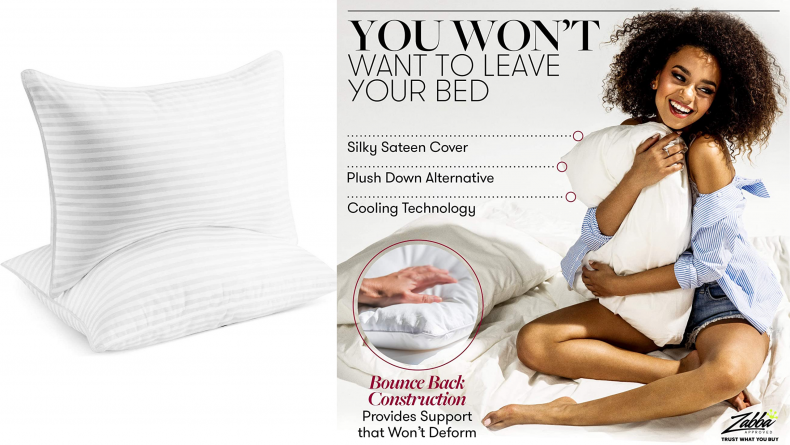 Price: $39.99
Why Your SO Will Love It: We all know how a good night's sleep leads to a good day, so why not ensure that your loved one gets it every time! These pillows will give them the luxurious feeling of sleeping in hotels, with the gel fiber keeping it in shape despite constant use. Its cooling technology will keep them comfortable all night, letting them wake up energized to seize the day.
Click here to buy the Beckham Hotel Collection Gel Pillow for $39.99.
Posture Correctors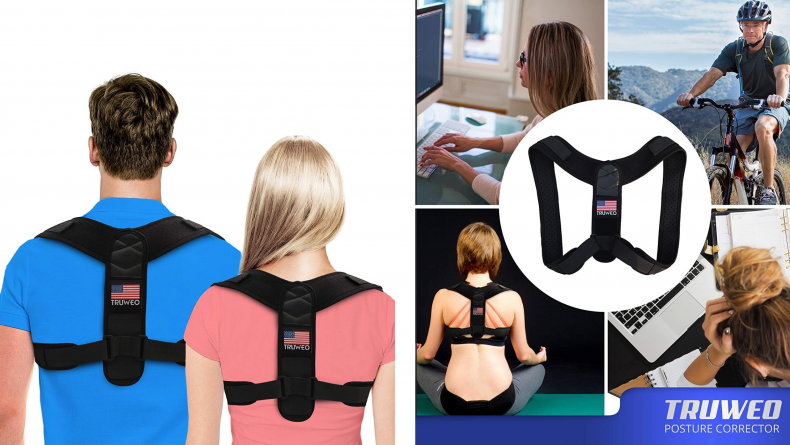 Price: $12.97
Why Your SO Will Love It: Sitting around all day inevitably leads to back problems, and with these problems, comes the pain. Let your loved ones know you care for their health and wellbeing by giving them these correctors to realign their posture! The comfortable, adjustable fit will make it easy to use, and wearing will definitely feel like next to nothing.
Click here to buy the Truweo Posture Corrector for $12.97
A Weighted Blanket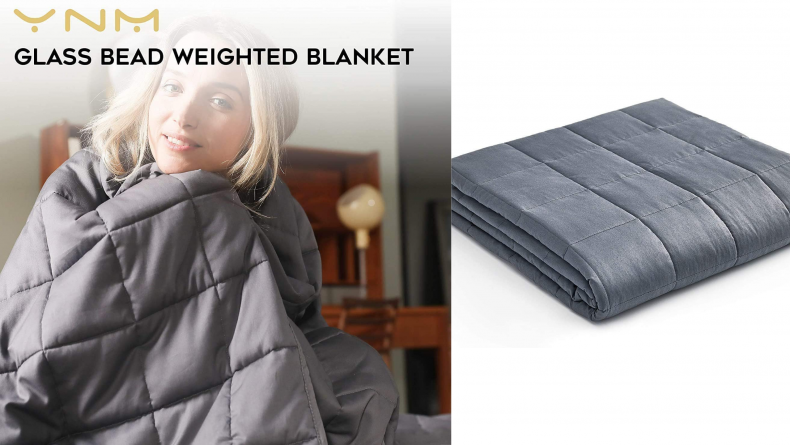 Price: $59.90
Why Your SO Will Love It: Getting a good amount of restful sleep will always be a worthy investment. Giving you SO this weighted blanket will be like letting them sleep tight all the time, without the numbing pains of cuddling! Its sensory benefits will let them relax and calm down after a long day, letting them destress and fall into the most rejuvenating slumber.
Click here to buy the YnM Weighted Blanket for $59.90.
A Trucker Keychain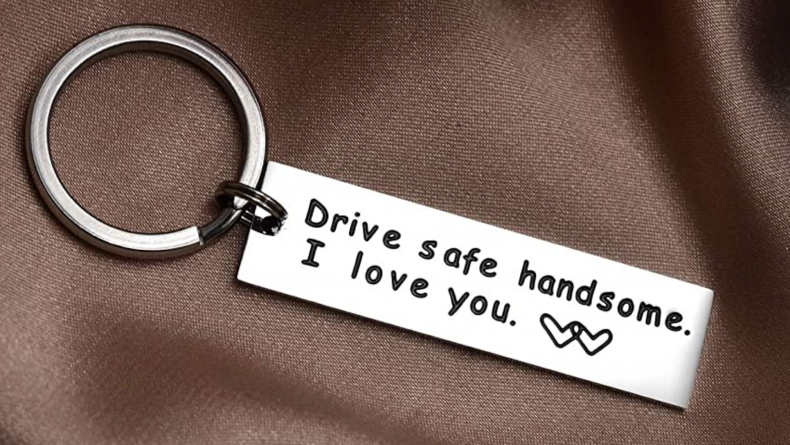 Price: $9.62
Why Your SO Will Love It: Sometimes, all it takes is the simplest gestures to show that you care. This keychain will remind your beau that you'd always be waiting for them to come home, giving them more reasons to drive safely! The love note will remind them to keep their eyes on the road, with that little compliment cheering them on to keep them positive throughout the day.
Click here to buy the LParkin Drive Safe Keychain for $9.62.
Cliche as it sounds, every day will always be Valentine's Day with the right person. Regardless of the holiday, giving them a reminder of your appreciation will encourage them, knowing that they're doing something right. Show them that their efforts aren't going unnoticed and pick the perfect gift without having to spend a fortune!
Head on over to Amazon now for unique gift ideas this Valentine's Day!