Sponsored Article
Best Way to Kickstart Your Keto Diet and Tips for Faster Weight Loss
Are you planning to hop on the keto diet bandwagon but don't know exactly where to start?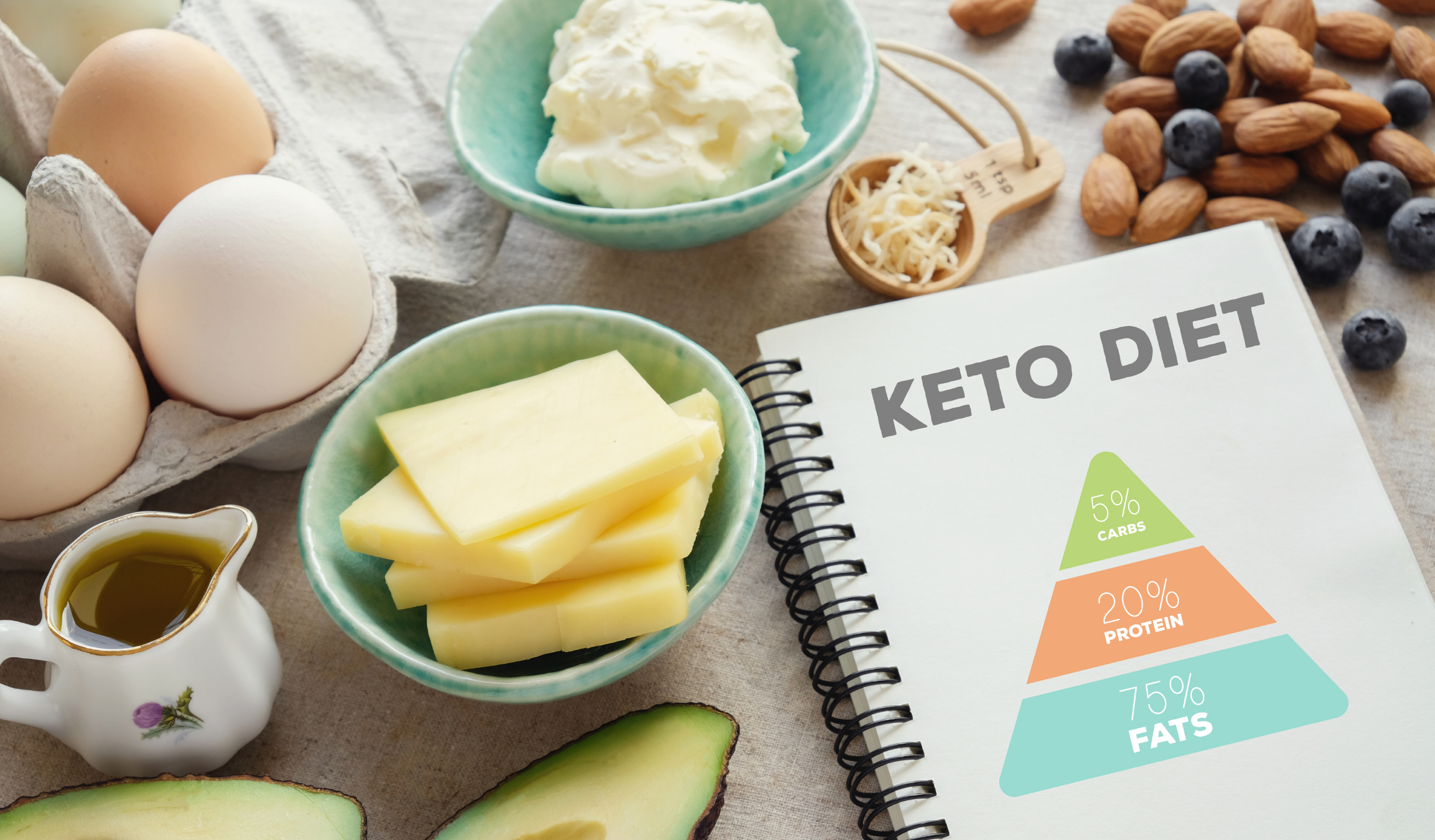 It's important to consult your doctors with any medical concerns, and before making any changes or adding supplements to your health plan.
Your social media feed is probably flooded will so many #keto posts, which may leave you curious and dubious at the same time. After all, with so many fad diets that stormed the world, is this just another one to add to the list? Truth be told, keto isn't a new concept, in fact, it's actually quite similar to the Atkins program which focuses on following a low-carb regimen.
But what sets it apart from other clean-eating programs out there, is it offers flexibility on the types of food you can eat! The food requirements and restrictions won't cost you unlike the other diets out there. We'll be the first to tell you that you don't need a lot of money or appliances like these A-lister celebrities to maintain your keto diet.
If you're planning to hop on the bandwagon but don't know exactly where to start, it can help to use products and foods aimed at supporting a keto diet, like those from Bulletproof. Here's how you can kickstart your keto journey with tips for faster weight loss.
What Is A Keto Diet?
A keto or ketogenic diet is a low-carb, moderate protein, and high-fat diet that helps burn your body fat. Scientific studies have shown that a keto diet has many benefits for weight loss and one's overall health.
It's called such because your body is trained to enter a metabolic state called "ketosis." This happens because you reduce your carbohydrate intake and replace it with moderate consumption of proteins and healthy fats instead. As a result, your body burns fat for energy instead of glucose (or sugar) from carbohydrates.
Why Is It Good For You?
There is a full range of health benefits from a ketogenic diet. A well-maintained keto diet could be good for you and curb several health conditions such as those below:
1. Reduced Appetite
When people go on diets, they tend to battle hunger and cravings. These are normal! But one great thing about the keto diet is you can still eat large portions of food. Studies have consistently shown that when we cut carbs and eat more protein and fat, we eat fewer calories, which causes weight loss.
2. Sustainable Weight Loss
Low-carb diets not only encourage eating fewer calories, but they rid excess water from our bodies. Getting rid of excess water lowers our insulin levels which manifest in quick weight loss in the first few weeks of a keto diet. One study found a low-carb diet was particularly effective for weight loss among obese adults over a period of six months. This is much healthier than the short-term weight loss from fad diets.
3. Lower Risk For Heart Disease
Cutting out carbs tends to lead to a dramatic reduction in blood triglycerides, which are fat molecules circulating in our bloodstream. Triglycerides are a heart disease risk factor that is heightened among sedentary people. Not to mention that eating good fat during a keto diet will promote higher levels of good cholesterol in your body, which also lowers your risk for heart disease.
With all the health benefits a keto diet could give, it's definitely worth trying.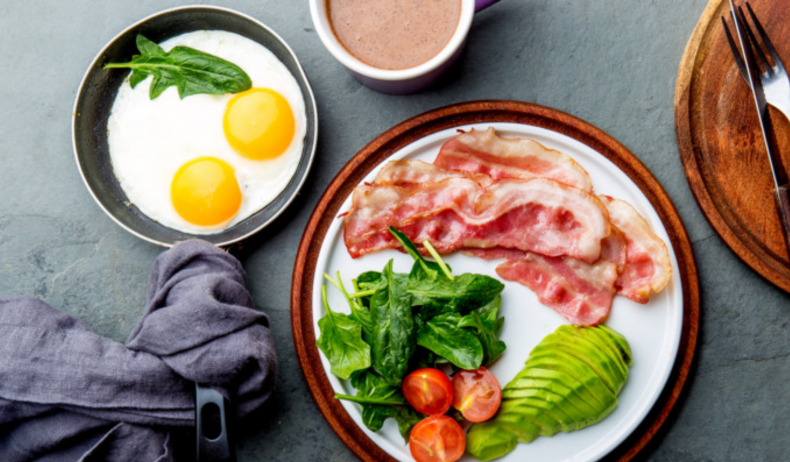 How Can You Kickstart Your Keto Diet?
As with any diet, consult with your doctor or nutritionist before starting. But keep reading if you want to be informed about how you can quickly kickstart your keto diet.
1. Minimize Your Consumption Of Carbohydrates
Carbs are present in foods like rice, grains, bread, and pasta. Slowly remove these from your diet so that your body can fully achieve ketosis. It's recommended to limit your carb intake to 20 to 50 grams per day. Instead of carbs, opt for healthy fats and proteins.
2. Eat More Healthy Fats
One of the fun things about the keto diet is that you are allowed to eat foods that are high in fat. If you don't know where to look, Bulletproof offers various keto-friendly foods packed with healthy fats. Choose from MCT oils, fat water, cold brew coffees, lattes, and even chocolate bars. You won't even notice that you're on a diet because their products are all delicious!
3. Consume A Moderate Amount Of Protein
Eating moderate amounts of protein along with healthy fats will allow you to maintain lean mass while losing weight. Bulletproof also has a collagen protein powder and a variety of protein bars that come in many flavors! These will satisfy your cravings without compromising your diet because they are all keto-friendly.
4. Have An Exercise Regimen
Lastly, staying physically active can increase ketone levels during a low-carb diet. So find an exercise routine that you enjoy doing. Try out different workouts like running, yoga, or boxing to find what works best for you.
If you are interested in trying a keto diet, you may want to check out Bulletproof. This is perfect for people who want to live a long active life while prioritizing their health and nutrition.
Let Bulletproof Help You With Your Keto Diet Today
They have a range of products that will make your transition to a keto diet very easy. Not everyone has the time for meal planning and grocery shopping. Bulletproof is perfect for that because you can order everything online and they will ship it to your doorstep!
All of their products are keto-friendly and easily incorporated into any lifestyle. They have an exciting range of products. Start your day with their coffee and prebiotics, cook with MCT coconut oil, then finish your meals with a chocolate collagen protein bar.
If you are a beginner to the keto lifestyle, you don't have to worry about scrambling to whip up a keto-friendly meal! Bulletproof can provide everything you need to kickstart your keto diet today. Luckily you're in for a treat! Take 14% Off Bulletproof's Brand New Chocolate Bars with Code BPLOVE14 - NOW through 2/28!