Sponsored Article
Bid Steep Home Insurance Premiums Goodbye With These 8 Tips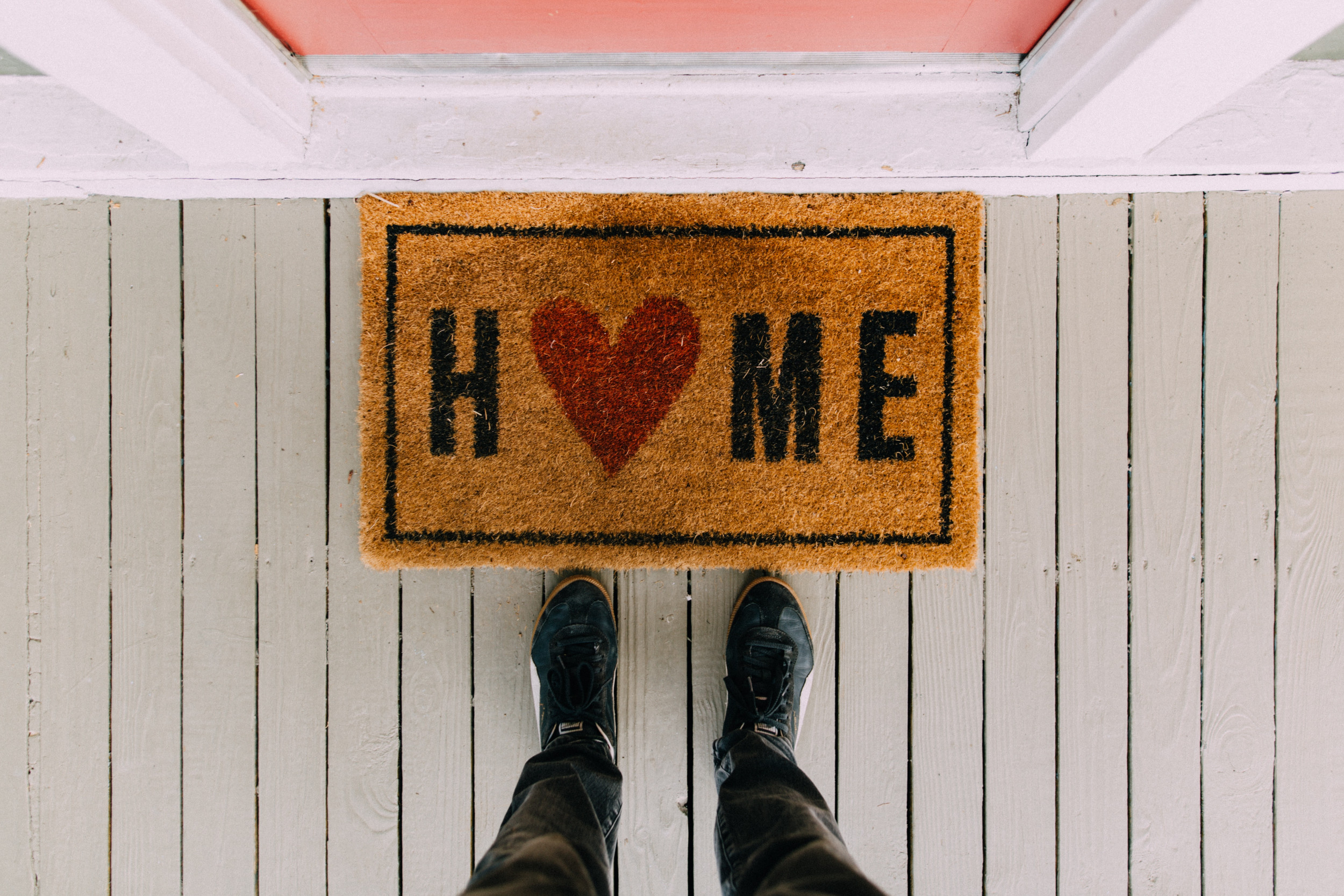 Now, more than ever, we have to be wise with the way we spend and handle our finances.
Along with the lack of available employment opportunities and the government's stimulus coffers close to depletion, the fresh surge of coronavirus cases across several key states will compel many Americans to tighten their belts even further for some difficult times ahead.
Several states have reimposed strict stay-at-home orders to curb virus transmission. Unlike before, going out of the house has become a tough choice every time. And as a result, our houses undergo more wear and tear than they normally do.
Which brings us to the topic of home insurance, which cannot be overlooked. According to the National Association of Insurance Commissioners, the average cost of homeowners insurance is pegged at $1,500 per year.
But that's the thing about insurance - you can never fully grasp its impact and importance until you need it. More so for home insurance. You may think that passing up on a policy can save you extra bucks, especially since it's not necessarily a requirement for a homeowner to have one - until a water pipe bursts, floods your living room, and ruins your furniture and appliance; or when a tree gets uprooted by a hurricane, only to create a gaping hole on your roof or windows. All of a sudden, you find yourself shelling out more than $1,500, and wondering why you didn't just get the home insurance policy in the first place.
Thankfully, there are ways to actually decrease the cost of home insurance premiums, while still guaranteeing that your property is protected in more ways than one.
TIP #1: Get Insurance for the Property, not the Land
There may be a possibility that you are paying for a home insurance policy that includes the actual land your house is built on, and this can be a needless expense. Speak to your insurance agent to negotiate for a home insurance policy that focuses on the actual structure and its contents, such as furniture and appliances.
TIP #2: Clean up Your Property
Bushes, branches, and dead trees not only contribute to unnecessary garbage within and around your property - but they could also be potential fire hazards, especially when you live in a wildfire-prone area. You can decrease your home insurance premiums, simply by taking the time to rid your property of these natural combustibles.
Similarly, old, dilapidated structures within your property can also increase your home insurance premiums considerably, as these pose a safety hazard for both residents and your guests. If you have a rickety shed within your property, taking down the structure will not only assure you of safety but put extra dollars back into your pocket.
TIP #3: Fortify Your Home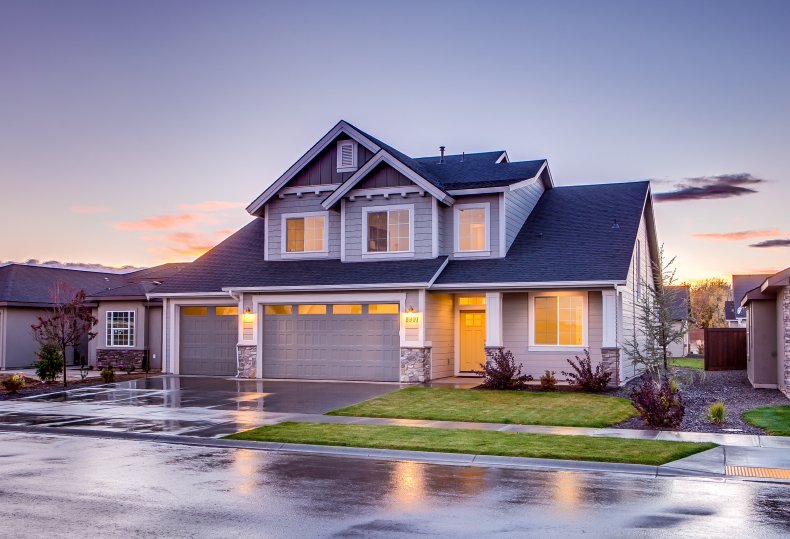 Even without the need for a home insurance policy, this should go without saying, especially when you have children within your humble abode. If you reside in hurricane-prone areas like Florida or Texas, fitting your homes with impact-resistant glass and storm-resistant shutters, and reinforcing your roofs and doors not only guarantees your safety but can also reduce your home insurance premiums. Similarly, adding security features like CCTV cameras, smoke detectors, alarms, as well as fire extinguishers can also contribute to lowering your home insurance premiums.
The initial investment may be quite significant but knowing that the safety of your family and your property is guaranteed, even amidst natural calamities, can give you comfort. You can file a personal loan with a direct lender like Upgrade to undertake these responsibilities.
Upgrade offers personal loans of up to $35,000, which you can repay within 36 to 60 months. What's good about Upgrade is that loan interest rates are fixed, which means that you pay for the same amount for the entire loan duration. Moreover, Upgrade does not conduct any hard pull inquiries that can impact your credit rating, until you sign off on their loan offer. Once your loan application is approved, funds can be released within 2-5 business days.
TIP #4: Control Your Claims
Yes, having a home insurance policy gives you the right to make claims to facilitate home repairs and improvements. However, making too many claims can be both detrimental and costly, being perceived as a high-risk customer can bump up your home insurance premiums. Also, there are insurance firms that cancel policies that generate excessive claims. If your claim is relatively minor, and something that can be easily solved, you may opt to just pay for the repair yourself.
TIP #5: Mind Your Dog
You read that right - your choice of canine companions may have an impact on your home insurance premium. Some insurance companies hike up the premiums of homeowners that have aggressive dogs, as they can pose a potential threat to both residents, visitors, and even a passersby. While owning a less belligerent dog will not reduce your home insurance premiums, it may prevent it from being more expensive than usual.
TIP #6: Gain and Maintain a Good Credit Rating
Having a good credit score will paint an image of responsibility and creditworthiness for insurance companies. Take care of your personal finances as much as you can. Start by reviewing your credit reports closely, and checking for any discrepancies that may be affecting your credit rating.
If you have multiple credit cards and missing out on scheduled payments, you could be dragging down your credit score. You can download a free mobile application such as Tally to remain on top of your credit card usage and payment schedules.
Tally also offers a line of credit called Tally Pays to people with a FICO score of at least 660, for making credit card payments on your behalf at lower interest rates, saving you money. Instead of paying multiple creditors, you will be making a one-time payment to Tally instead, making debt settlement simpler and faster.
TIP #7: Bundle Your Insurance Policies
Several insurance companies offer significant discounts to those that take out multiple policies with them. If you are looking to have both your home and your vehicle insured, speak with your insurance agent to check if you can avail of either discounts or additional coverage provisions.
Insurance companies can also extend discounts to their long-time customers. Depending on who you are contracted with, insurance firms extend a discount of at least 5% to clients that have been with them for at least five years. If your auto insurance provider also offers home insurance coverage, it would be good to check with them if they can offer a discount for the latter. In doing so, you generate much-needed savings while making coordination with your insurance agency easier.
TIP #8: Collect and Select Policies
Doing your due diligence with insurance policies is a must, especially if you want to ensure that you are shelling out hard-earned money for what you need and can actually benefit from. By doing so, you can invest in features, such as flood insurance, that can fully protect your property and its contents.
To check out a variety of home insurance quotes from hundreds of companies, you can visit online insurance marketplaces like Everquote, which has existing partnerships with reputable insurance firms like Allstate, Chubb, and Metlife, among many others. However, they also offer policy quotations from non-partners to further expand your options.
Everquote will ask for basic information like your zip code, as insurance rates vary per state, as well as other personal information so that it can present you with a tailored home insurance quotation that addresses your needs within minutes.
Bear in mind, though, that these quotations are only estimates, and may change once you speak with an assigned agent from the insurance agency. Nonetheless, Everquote is a good starting point, especially when you do not have an agent of your own yet.
Because there is no place like home, we hope that you make the conscious effort to protect it at all costs.