Sponsored Article
Biden's 100 Day Mask Challenge: Where to Buy N95 Masks and KN95 Masks Online
It is but time to take mask-wearing more seriously — at least for the next 100 days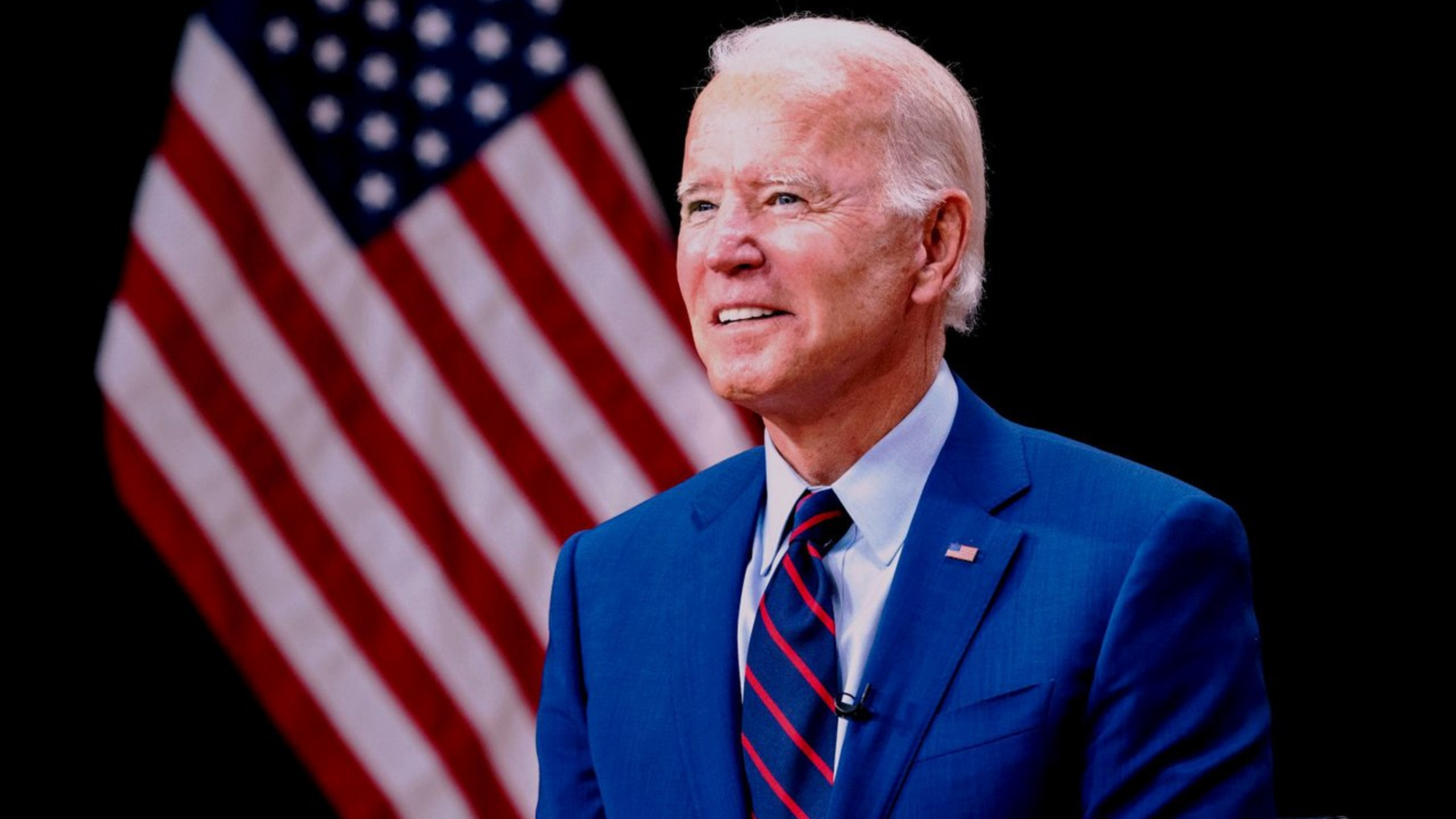 The contents of this article is for informational purposes only and does not constitute medical advice. It's important to consult with your medical providers and the CDC before making any medical decisions or changes to your health plan, particularly with regard to COVID-19 and its variants.
It looks like President Joe Biden is starting to fulfill his campaign promises with his first-ever executive order asking Americans to wear masks for 100 days, especially in federal-owned properties.
"With the state of the nation today, there's no time to waste. We're going to get to work immediately. As we indicated earlier, we're going to be signing a number of executive orders over the next several days to weeks, and I'm going to start today," Biden said.
The "National Strategy for the Covid-19 Response and Pandemic Preparedness" — a 200-page document — outlines the federal government's actionable plan to address the pandemic.
"This executive action will direct the agencies to take action to require compliance with CDC guidance on mask-wearing and physical distancing in federal buildings, on federal lands, and by federal employees and contractors," said Jeff Zients, COVID-19 response coordinator and one of Biden's counselors.
"And the president will call on governors, public health officials, mayors, business leaders, and others to implement masking, physical distancing, and other public measures to control COVID-19," Zients added.
Can 100 Days of Mask Use Slow the Spread of COVID-19?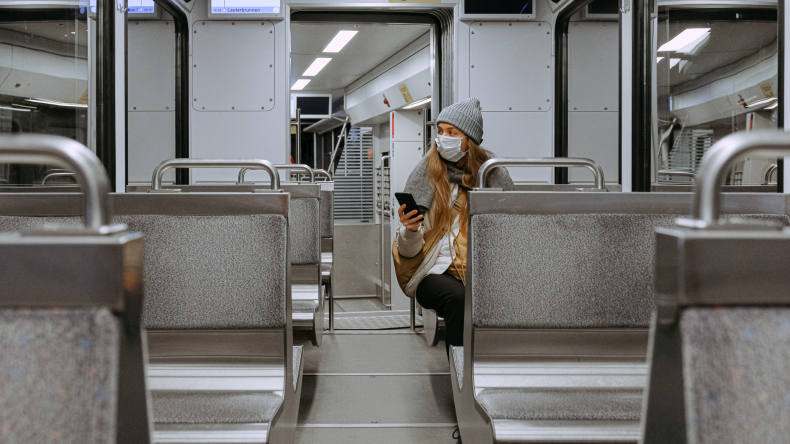 Since early in his presidential campaign, Biden has clearly established his stand in the face mask debate by wearing one at every appearance and encouraging Americans to follow suit. In a tweet, he said, "Wear a mask in public. This really isn't rocket science. It's common sense."
An overwhelming amount of research has shown how masks can dramatically reduce the transmission of viruses. Public health experts applauded Biden's choices, especially his decision to make mask-use mandatory in an effort to prevent the further spread of the virus.
The new administration plans to take more aggressive actions and measures, bringing pandemic response and recovery to the forefront of national security policies. Biden's strategy emphasizes a national move rather than relying on state-wide regulations to decide what's best for the people. Masks are just one of the most cost-effective tools available to help slow the spread of COVID-19. It's simple — it has no side effects, is affordable, and is accessible to everyone. Most importantly, it can potentially save millions of lives.
What's the Best Mask to Use?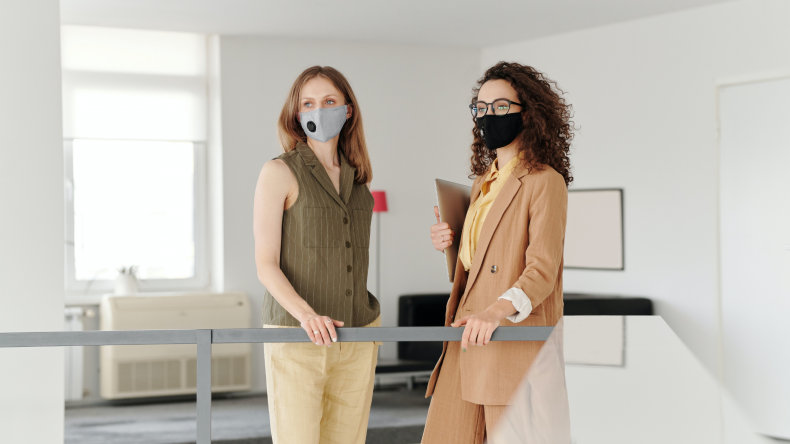 As the fight against COVID-19 and its more contagious strain continues, it's time to put aside those cotton masks for a much-needed upgrade.
The N95 and the KN95, the gold standard for face masks, are respirators that can filter out at least 95% of small particles (0.3 microns of particles, to be exact) and viruses. But to help save the N95 masks for healthcare workers and first-aid responders who are at the greatest risk of exposure, the Centers for Disease Control and Prevention discourages the public from using N95 masks as much as possible. However, identical to N95 is the KN95, which is equally accessible and provides virtually the same protection as the N95.
KN95 respirators can block airborne particles when worn correctly. It is waterproof, features an adjustable nose clip, and provides excellent ventilation for comfortable wear. For best protection, they should not be shared or reused. Since the mask traps particles and prevents them from going through your airways, no amount of washing can get rid of those trapped particles.
Where Can I Buy N95 and KN95 Masks Online?
There is an abundance of face masks available online. With the countless brands currently producing face masks in different styles and functions, choosing the best face mask can get a little overwhelming. We've narrowed down the options for you — here are some of the best face mask brands online right now:
1. Samtone
Samtone aims to supply all your essential medical supplies in the fastest turnaround possible and for a fraction of the cost. They have 4-ply foldable K95 masks available for only $2.34 a piece. Their mask production capacity is at 6.7 million per day, and all their products are shipped from their warehouse located in Los Angeles, California.
Order masks from Samtone here.
2. Blue Bear
Blue Bear offers N95 and KN95 masks, along with other COVID-19 essentials such as sanitizers, disinfecting wipes, thermometers, and face shields. Their Certified Authentic Blue Bear KN95 Face Mask is 4-ply and industrial-grade while maintaining breathability and comfort. Their Makrite 9500-N95 Masks, on the other hand, are disposable respirator masks that are FDA and NIOSH approved. This mask offers excellent protection with at least 95% filtration efficiency.
Shop for your Makrite N95 mask from Blue Bear here.

3. N95 Medical Supplies
N95 Medical Supplies promises same-day shipping from their warehouse in Atlanta, Georgia, on all orders placed before 4 PM EST, so you can be sure that they will arrive at your doorstep in no time. They offer sealed packs of KN95 masks starting at $19.99 for a pack of 10. They also sell other medical supplies such as gloves, disinfectants, oximeters, and thermometers.
4. Bona Fide Masks
Need to buy masks in bulk? Bona Fide Masks sells sets of 10 face masks and above for a more cost-effective option. Of course, the more you buy, the more money you save. They also have other medical supplies available on their website, including no-touch thermometers and UV sanitizing wands.
Buy masks from Bona Fide Masks here.
Other Trusted Face Mask Brands
Yixinnm
Yixinnm is another trusted source online for face masks. They carry KN95 masks and disposable surgical face masks that can filter harmful substances in the air. They are also anti-pollution, anti-droplet transmission, and anti-dust, leaving you feeling confident that you are truly protected.
Order masks from Yixinnm here.
Space Mask
Space Mask has received over 7,000 five-star reviews, and offers fast and free shipping on all orders made through their website. Their masks are made from revolutionary materials that can block even the smallest of particles. If you want to wear light, comfortable, washable, and breathable masks for everyday use, you can find them here.
Order masks from Space Mask here.
With Biden now tasked to take care of a sick and profoundly divided country, and with millions of infected Americans and hundreds of thousands dead because of the dreaded virus, it is but time to take mask-wearing more seriously — at least for the next 100 days.