Sponsored Article
This Amazing Award Winning Eye-Cream Fights Wrinkles and Dark Circles
This eye cream fights dark circles and wrinkles, leaving you looking fresher and brighter.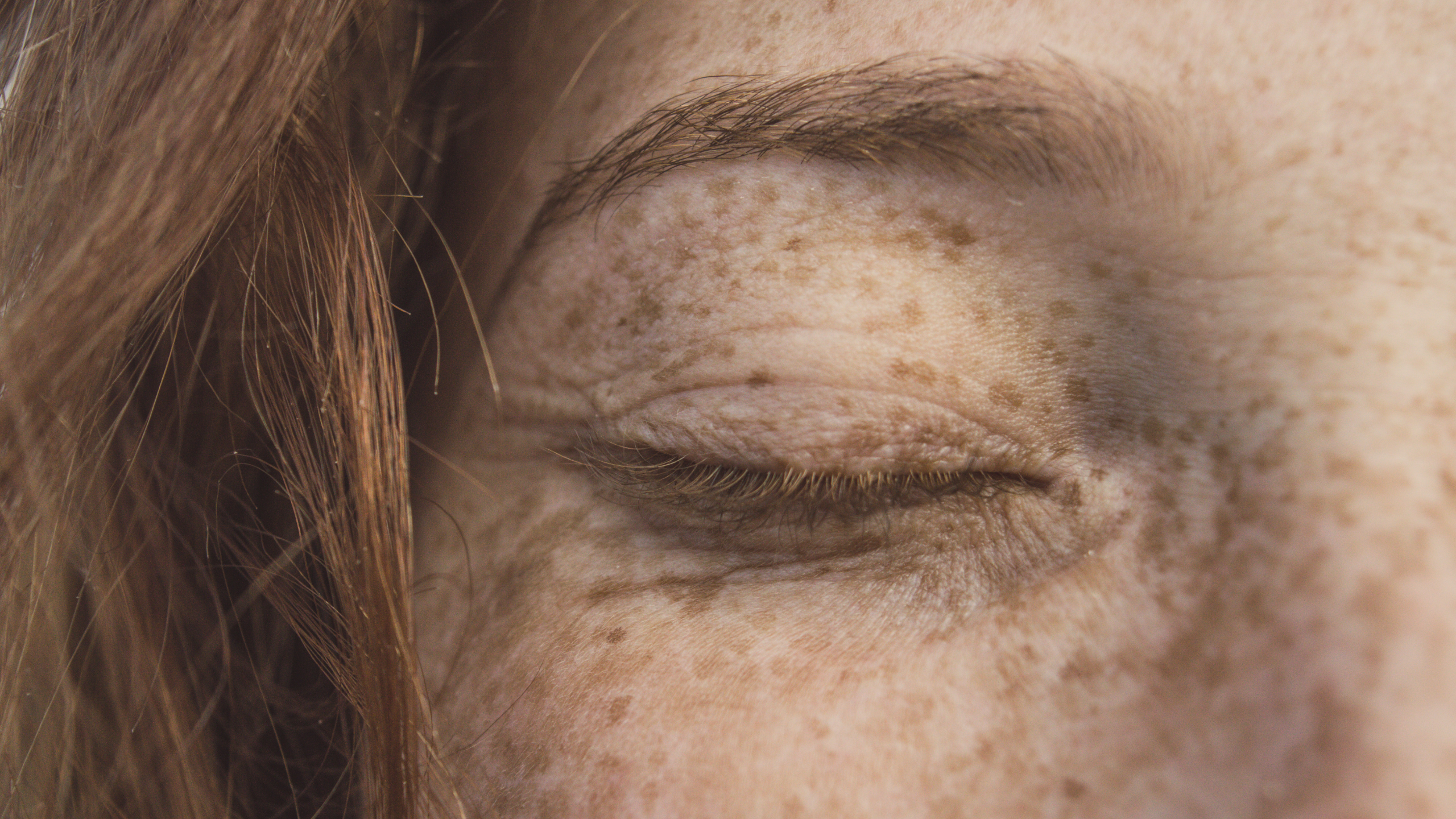 Dark under-eyes. Wrinkles. Crow's Feet. Puffiness. Saggy lids. The signs of aging make for no shortlist. And while they may not require medical attention, they can make you look tired or older than you are, and you definitely don't want that! There's no denying that a good concealer can cover most of these problems up in an instant - but ultimately, you should deal with the root of the problem versus covering it up.
Dark under-eyes are common and are often associated with health problems such as lack of sleep, allergies, sun damage, dehydration, or a genetic predisposition. On the other hand, wrinkles are a sign of inevitable aging or are caused by sleep deprivation, sun exposure, smoking, rubbing your eyes, and more.
Whatever the cause, there are several tips you can follow to keep dark circles, wrinkles, and other skin problems at bay - some are as simple as getting a good night's sleep. Others entail enlisting the help of a great eye cream like the Biossance Squalane + Marine Algae Eye Cream.
Here are our top tips for fighting dark circles and wrinkles around the eyes: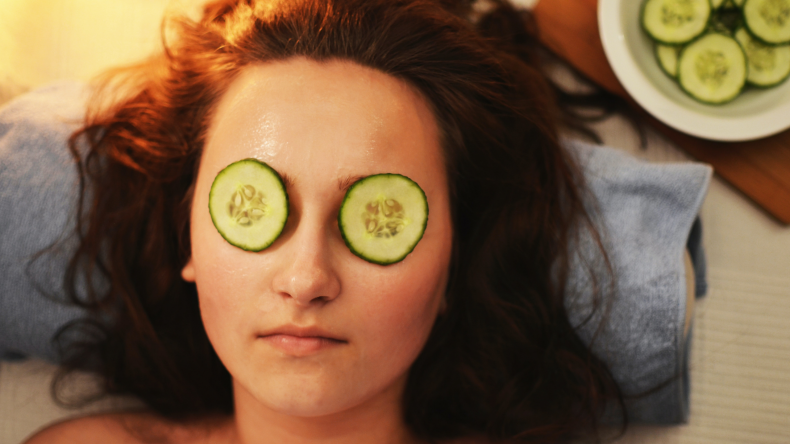 1. Get Enough Sleep
We don't call it "beauty sleep" for nothing. Make sure you get seven to eight hours of sleep every day to help flush out water buildup and make you look less pale. A good night's rest is vital because a lack of it causes the cortisol levels to rise; thus, the blood vessels expand making the dark pigment under your eyes more visible. Sleeping will relieve those dilated blood vessels from within.
2. Avoid Rubbing the Eyes
Rubbing the eyes excessively can break tiny blood vessels in your eyelids, making them appear darker. You may be rubbing your eyes while you sleep, so try wearing an eye mask to bed. Avoid rubbing the eyes during the day, as well. It's a tough habit to break, but making a conscious effort to do so will significantly improve your appearance.
3. Stay Hydrated
Keep a bottle close by so you can drink at least eight to nine glasses of water daily. Drinking plenty of water helps flush out toxins from the body that causes wrinkles and makes your eyes puffy. If you get tired of guzzling water all day though, you can consume water-rich fruits such as watermelon, oranges, grapefruit and honeydew. You can also munch on celery, cucumbers, and tomatoes for a vitamin-packed water source.
4. Be Gentle When Removing Makeup
We are often too exhausted when it's time for bed, and an elaborate routine may be too much to bear that we rub makeup off with whatever we have and call it a night. Take extra care when removing your makeup as it damages delicate facial skin. Use reusable cotton pads and rub very gently with the Biossance Squalane + Elderberry Jelly Cleanser as it allows makeup to come off more smoothly. Swipe in one direction and avoid rubbing back and forth.
5. Place Chilled Cucumbers on the Eye Area
Chilled cucumbers are probably one of the most popular remedies for eye bags. It contains anti-inflammatory properties, and its cooling effect reduces the puffiness of the under-eyes. For best results, use an eye cream too (which you can also keep in the fridge for an added cool and calming effect).
Best Eye Cream That Fights Wrinkles and Dark Circles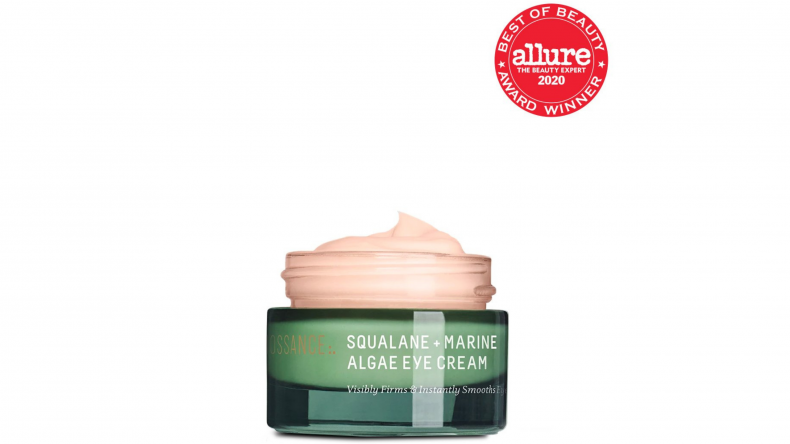 No matter your age or skin type, eye creams should be part of your everyday beauty routine if radiant and young-looking skin is what you're after. The skin around the eyes requires the most care because it is the thinnest of all, and applying eye cream is the best way to boost hydration, reduce wrinkles, and achieve smoother and glowing skin.
This innovative skincare product won a 2020 Allure Best of Beauty Award.
It provides long-lasting dehydration and minimizes fine lines and wrinkles in as quickly as seven days.
It visibly lifts the skin after the first application thanks to Paracress extract.
It contains sustainably-sourced squalene from sugarcane and pink marine algae that help maintain firm skin while delivering deep hydration.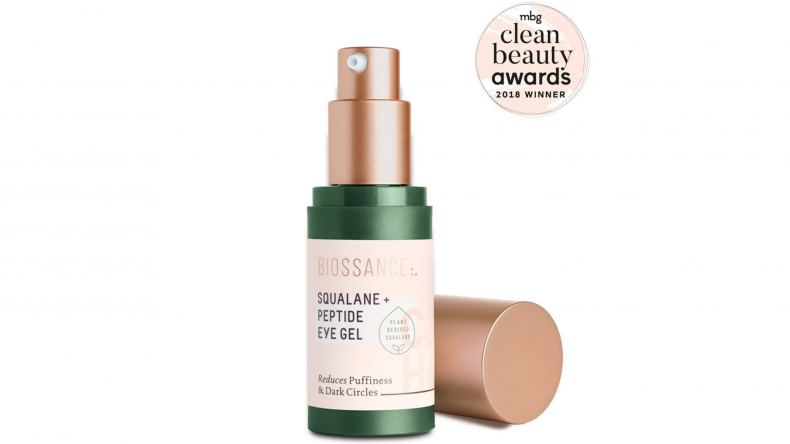 It's also easy to use!
After cleansing your face and applying serums and moisturizers, gently apply a pea-size amount to the eye area using the ring finger. Massage around the eye, out to the temple, and underneath the brow bone. Best used twice a day, in the morning and at night. Use on top of the Biossance Squalane + Peptide Eye Gel for the best results.
Users of the product swear by this remedy, and the evidence is more than anecdotal. 100% showed clinical improvement in the appearance of fine lines and wrinkles in the eye area. 97% instantly saw the skin around their eye area appear firmer, and 91% immediately saw a visible lift.
According to customer Tracey H., "This pot of eye cream provides the very best erasing delivery of wrinkles acquired in my wise years. I've tried several other products claiming to hide fine lines but this cream does what it says. It smooths the eye area and brightens at the same time to provide the youthful eyes of my 30's. I could not be more pleased. A must-have for the young for maintenance and defense for the wiser women. My favorite for certain!"
Great! How Do I Order?
Placing an order with Biossance is easy, and checkout is a breeze. You may purchase the Squalane + Marine Algae Eye Cream for $54.00 or four easy installments of $13.30 via AfterPay. By creating an account and joining the Biossance Clean Crew™, not only do you get 20% off when you sign-up, but every purchase will earn you points that you can use for your next order, plus other exclusive rewards.
Biossance provides installments, free shipping, and free returns for all U.S. orders. Starting at 100 points, you can redeem for $5, $10, or $25 off your Biossance order ($1 spent = 1 point ).
It's essential to love the skin you're in, and there is no time like today to start giving it more attention. Taking care of your skin keeps you looking healthy and radiant and provides a more youthful and vibrant complexion.
We may earn a commission from links on this page, but we only recommend products we back. Newsweek participates in various affiliate marketing programs, which means we may get paid commissions on editorially chosen products purchased through our links to retailer sites.