Sponsored Article
Black Friday 2020: 10 Skincare Items You Have To Buy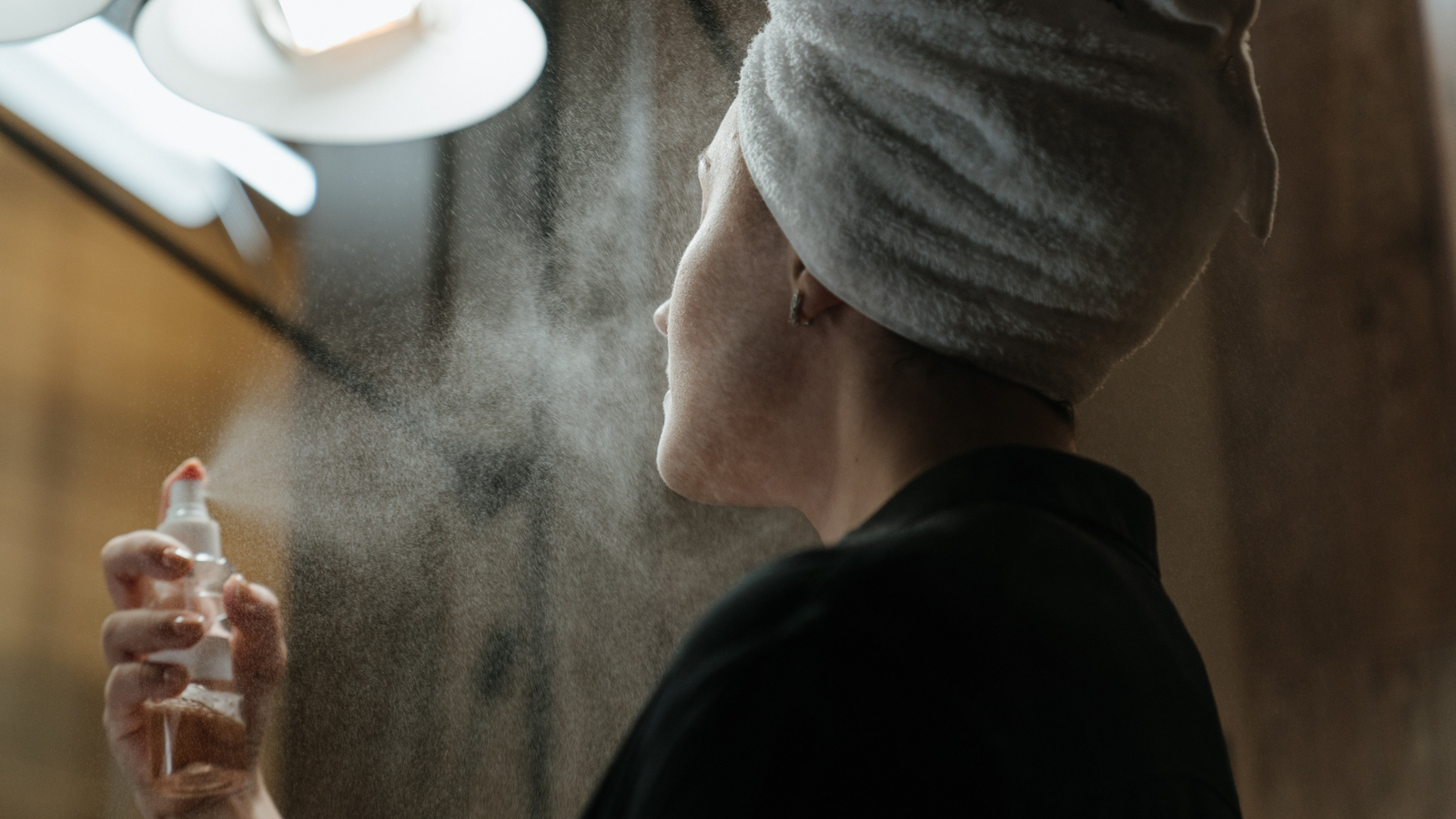 Clean beauty has been gaining popularity in the beauty industry these days and a lot of people are making a switch to cleaner products as they focus on the bigger picture. Not only are clean beauty brands dedicated to including safe and clean ingredients in the process of making their products, but they consider the aftermath of packaging and benefit not only the customers but the environment as well.
If you want to know more about clean and sustainable beauty, let's start with a favorite of skincare enthusiasts - Biossance.
What is Biossance?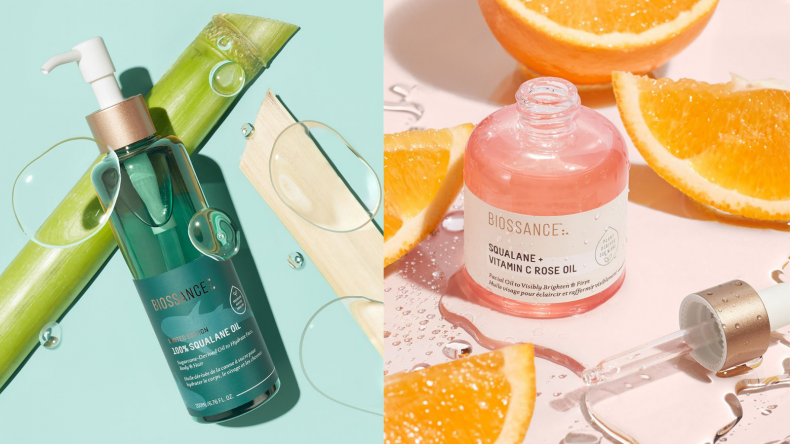 Biossance is a clean beauty brand based in the USA that utilizes science and sustainability in their product development. From the same labs that created an accessible cure for malaria, these scientists put their innovative biotechnology to work in skincare. They created a cleaner and more sustainable approach that benefits both the environment and their customers. Thus, Biossance was born.
The main ingredient of this brand is known as Squalane, as it is the heart of every product they've released. It's made from 100% plant-derived, renewable sugarcane that replenishes and locks in moisture for a soft, smooth, and healthy glow. You can find out more about Squalane and other top ingredients here.
Black Friday is coming up, and if you're a skincare enthusiast, why not try out some of their clean beauty products? Reviewers attest to their efficacy, and hey, you're helping out the environment too.
Here are 10 Must-Buy Biossance Items to add to your skincare collection once Black Friday hits.
1. Squalane + Lactic Acid Resurfacing Night Serum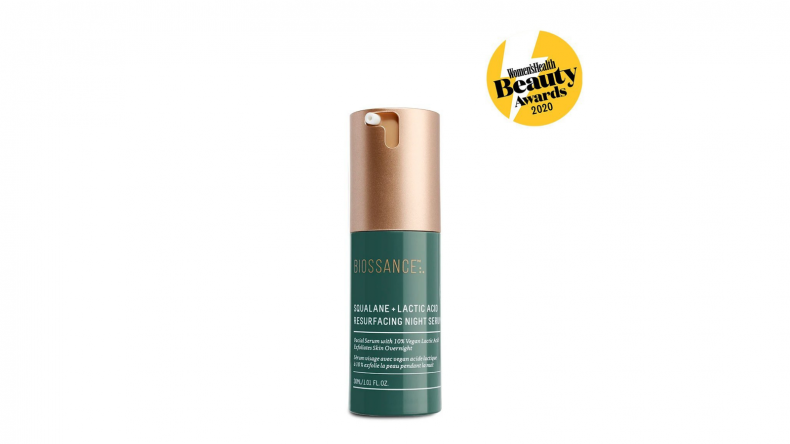 Price: $43.40
What it is: This best-selling gentle exfoliating serum (yes, you read that right) will powerfully even out your skin tone to give you a fresh glow. Its key ingredients include 10% Vegan Lactic Acid (which boosts cell growth), clover (which boosts the exfoliating process in lactic acid), and hydrating squalane. It aims to give you more luminous and smoother skin after a good night's sleep.
2. Squalane + Vitamin C Rose Oil
Price: $50.40
What it is: This award-winning rose oil brightens, tightens, and hydrates your face to bring out more suppleness. Key ingredients include Vitamin C (to reduce any discoloration and make your skin more elastic), chios crystal oil (which firms your skin), damascus rose extract ( for heightened radiance), and squalane.
3. Squalane + Omega Repair Cream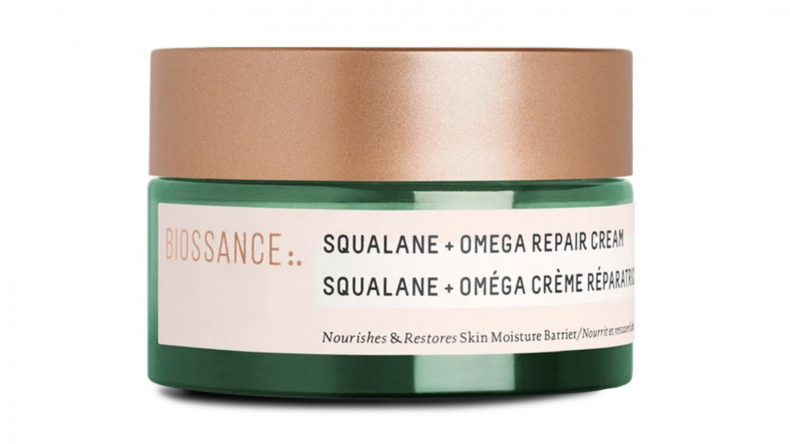 Price: $40.60
What it is: This ceramide and lipid-rich moisturizer can combat the upcoming harsh winter weather as it resends more hydration to your natural moisture barrier. Its key ingredients are acai berry sterols (which restores the cholesterol in our skin), omega fatty acids (which nourishes and plumps your skin), shea butter (which also moisturizes the skin), hyaluronic acid (for deeper hydration), ceramides (to halts moisture loss) and squalane. Additionally, it follows the liquid crystal system, which combines water and oils and copies one's skin structure to avoid harming your skin's natural moisture barrier.
4. Squalane + Marine Algae Eye Cream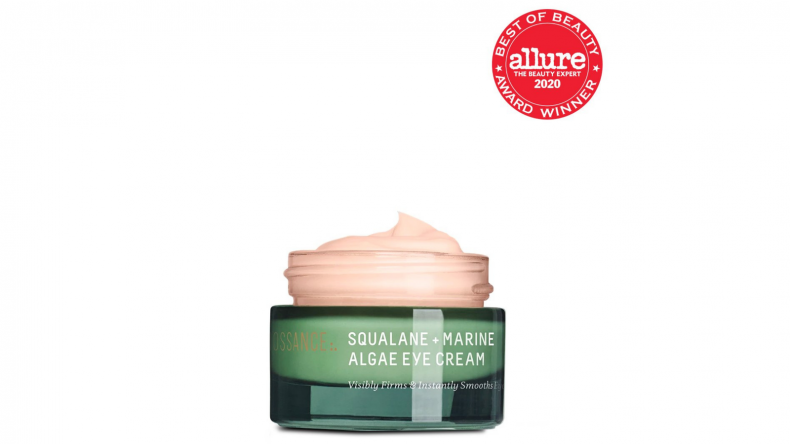 Price: $37.80
What it is: This firming, anti-aging cream is designed to lift your eyes and return that radiance in your eyes. Aside from squalane, its main ingredients are paracress extract (which quickly gives that lift) and pink marine algae (which lessens the appearance of fine lines around the eye in a week) to gradually give you a more lifted look.
5. 100% Squalane Oil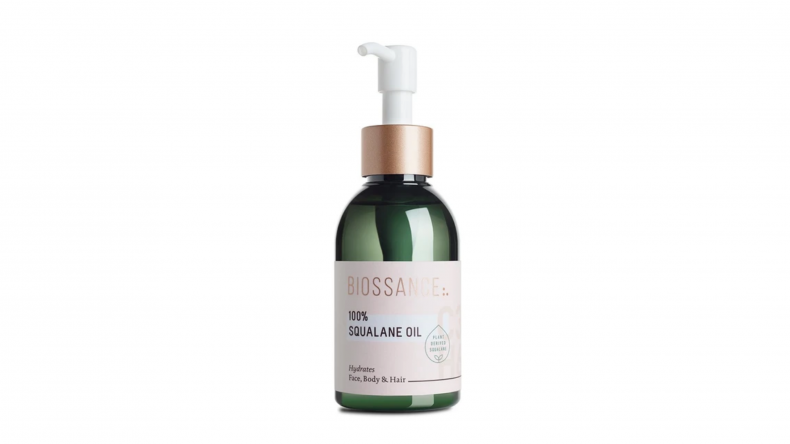 Price: $32
What it is: This one-ingredient, weightless oil has been proven to nourish and hydrate your skin, locking it in to maintain a more moisturized look. Not just that, this shelf-stable and plant-based product helps to conserve the lives of sharks. It also promotes microbiome diversity to bring good health to your skin and improves any redness/irritation.
6. Squalane + Probiotic Gel Moisturizer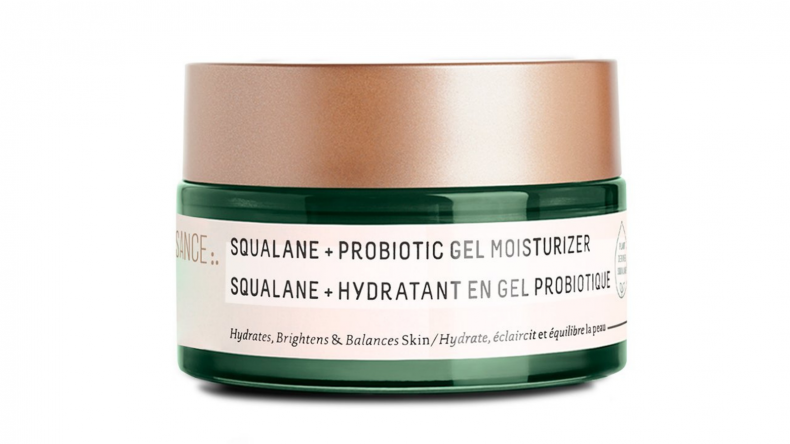 Price: $36.40
What it is: This soothing gel moisturizer has probiotic technology to improve any redness on the skin and regain skin clarity. Aside from squalane and probiotics, this product's key ingredients are ginger extract (to fight irritation and redness), swiss garden cress sprouts (to assist with darks spots), and red seaweed (which calms stressed skin). It aims to balance out your skin and restore your skin's natural barrier. This is also perfect to use for people prone to the dreaded maskne.
7. Squalane + Zinc Sheer Mineral Sunscreen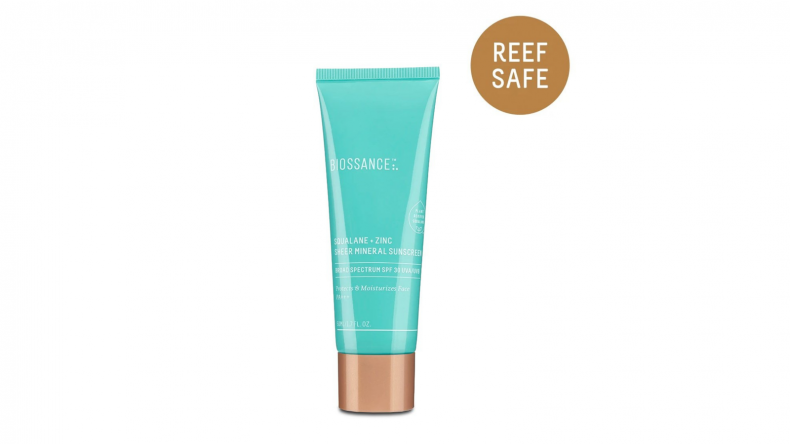 Price: $21
What it is: This reef-safe and non-toxic SPF 30 sunscreen won't leave any white residue, so it can be used by any skin tones, and with its dewy finish, it can calm anyone's skin when they're under the sun or out and about. Alongside squalane, it has 14% zinc oxide (which deflects any UVA and UVB rays) and water lily (which soothes the skin after sun and heat exposure). Sunscreen is a big must in every daytime skincare routine, so don't forget to pack one.
8. Squalane + Peptide Eye Gel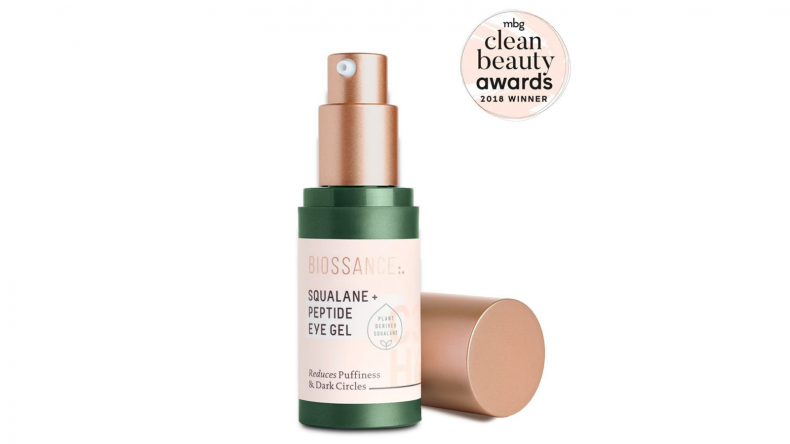 Price: $37.80
What it is: This nourishing eye gel provides the visual benefits of a solid 8 hours sleep, in a bottle. Alongside squalane, it contains swiss apple stem cell extract (for age-defying properties), and eyeseryl and argireline (which eases dark circles and puffiness).
9. Squalane + Rose Vegan Lip Balm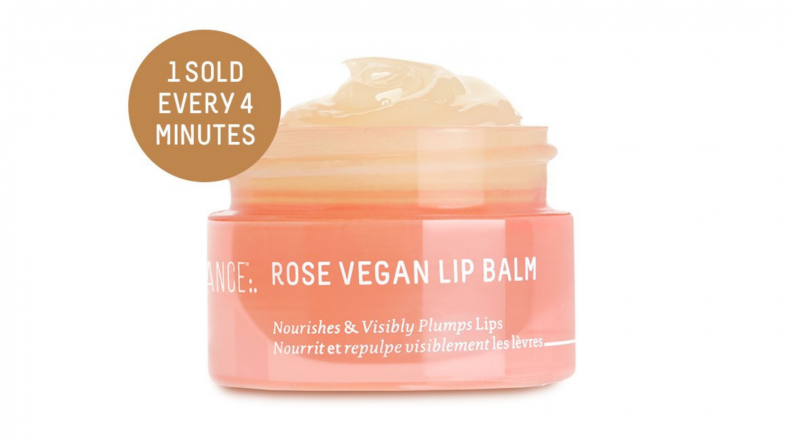 Price: $12.60
What it is: No one can resist luscious lips. With this balm packed with ceramides and hyaluronic acid (and no petroleum), welcome softer, pillow-like lips within 14 days. Other key ingredients to know about are rose absolute (for a natural, fragrant smell) and wakame algae (which helps to plump).
10. Squalane + Antioxidant Cleansing Oil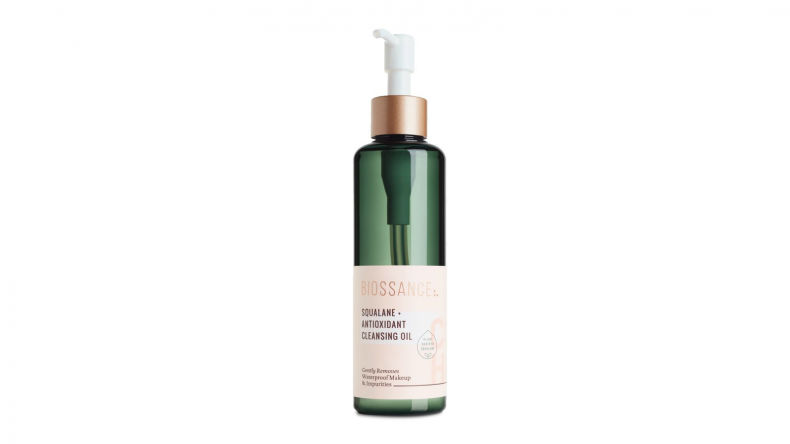 Price: $21
What it is: If you prefer oil facial cleansers, this one may be for you. This antioxidant-rich cleanser will dive deep into your pores for any makeup, dirt, and grime after a long day. Alongside that, it has hemi-squalane that is fast-absorbing. This cleansing oil has received a lot of positive feedback, so why not give it a try?
With all these best-selling clean beauty products that can revitalize your skin without affecting anyone, it's worth slowly investing in.
How to Get Your Own
Biossance ships domestically and internationally (Canada, United Kingdom, and Europe). For the US, spend $30 and above to get free shipping.
To check those items out and for more answers, check out their FAQ page.
Clean beauty is becoming a huge influence in the beauty industry, especially for those monitoring their carbon footprint and who want to be more environmentally aware. Biossance proves that you can focus on self-care without contributing to existing environmental problems, using sustainable products designed for your skin.