Sponsored Article
Bloat and Digestion Needs? This Supplement Is Here to Help
Leave Digestive Issues Behind With ColonBroom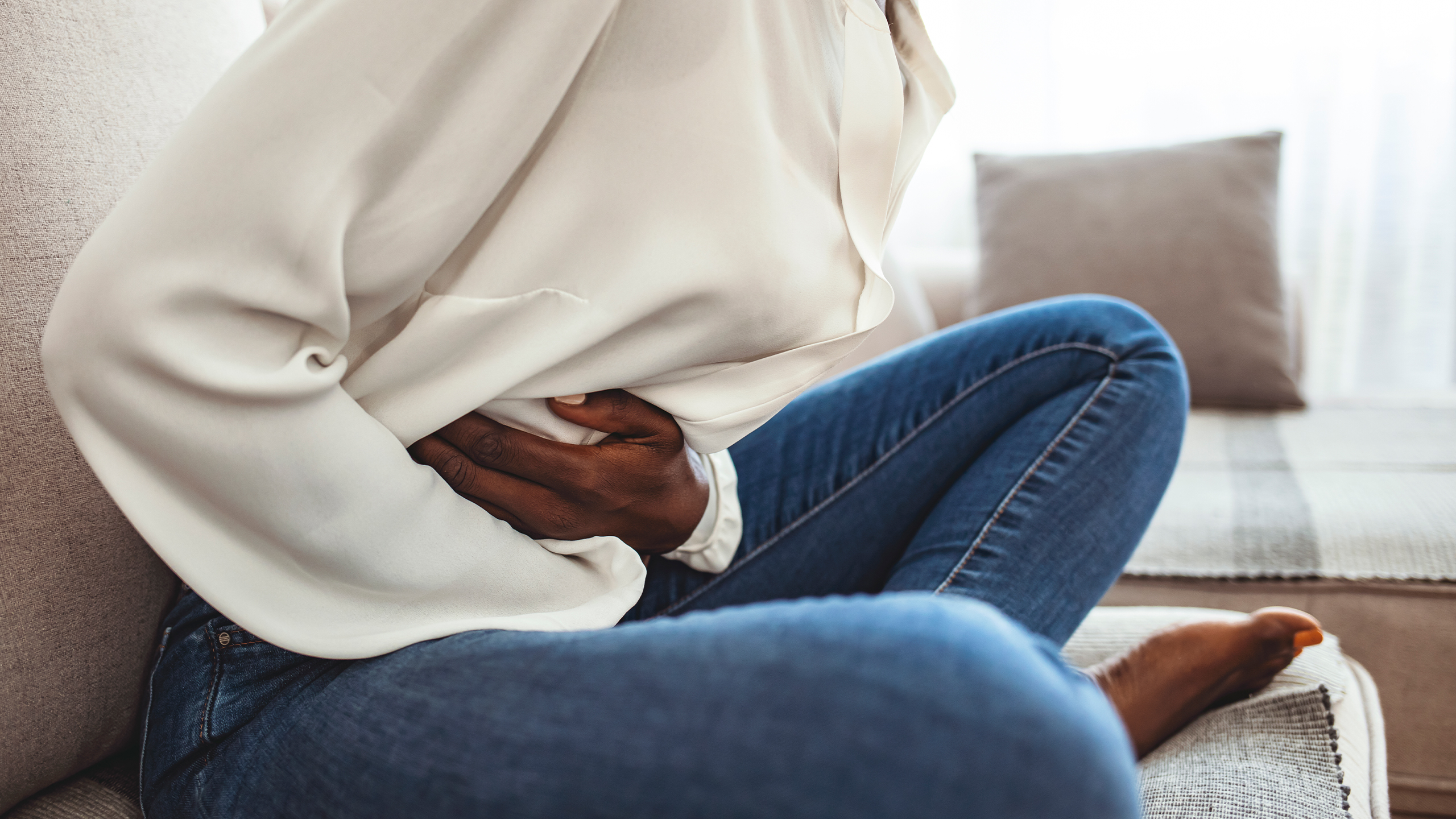 It's important to consult your doctors with any medical concerns, and before making any changes or adding supplements to your health plan.
Are you suffering from bloating, indigestion, constipation or any other bowel issues? Do you feel like something just isn't right?
If that sounds like you, you're definitely not alone. According to a 2017 article in the National Institutes of Health's monthly newsletter NIH News in Health, as many as 60 to 70 million Americans suffer from digestive diseases. And that doesn't take into account those who encounter occasional digestive issues that aren't related to a specific condition. These issues are not uncommon, and it's absolutely normal to look for help.
If you're tired of spending your days trapped within the four walls of your bathroom, struggling to zip your pants over your bloated belly, or just suffering from general discomfort, it might be time for you to consider making some lifestyle and diet changes. In combination with healthy eating habits, quality supplements could support your digestive tract and overall health. But you don't need to worry: ColonBroom is here to help.
What Is ColonBroom?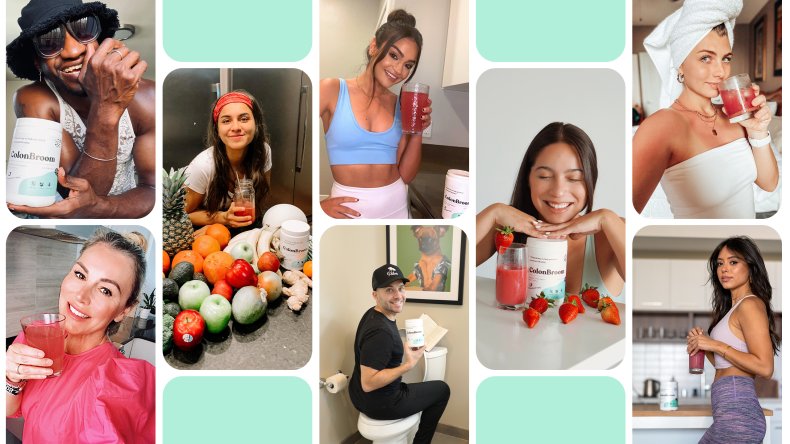 ColonBroom is an all-natural and safe solution designed to help bring your digestive system back into balance. It's also easy to use and incorporate into your busy schedule. All you have to do is mix one teaspoon of the powder with 8 ounces of water. You can then channel your inner James Bond as you choose to take it shaken or stirred, and then just follow it up with another glass of water. It also boasts a delicious, natural strawberry flavor.
ColonBroom suggests using the powder 1 hour before a meal or 30 minutes after. If you're new to using the product, you could consider starting with one serving a day for the first five days. This way, your body can smoothly ease into having the extra fiber intake. When you're ready, you could increase up to two servings a day as desired. Click here to see the full ingredients and instructions list.
What's the secret to ColonBroom's digestive boosting power? Its main ingredient is psyllium husk fiber. If you're curious about what it is and how it could help you, let's dive into its health benefits and the current research regarding psyllium husk fiber.
Here's What You Need to Know About Psyllium Husk Fiber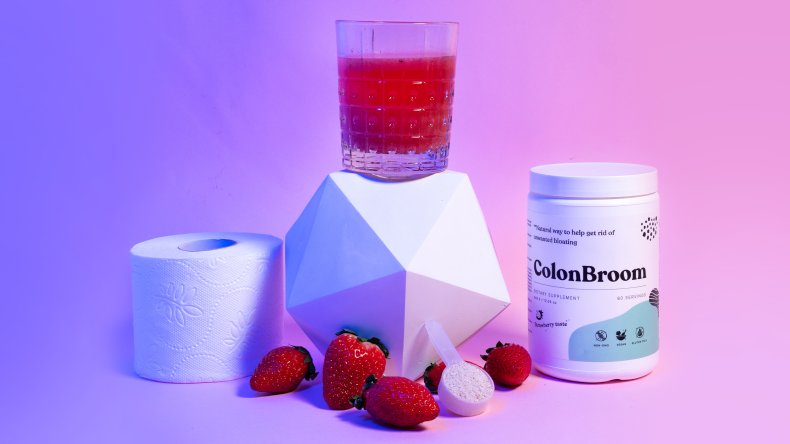 A 2017 review published in the Journal of The American Association of Nurse Practitioners explained that psyllium husk fiber is a natural, plant-derived dietary fiber and nondigestible carbohydrate. When used as a laxative and taken with water, it forms a viscous gel that significantly increases in volume to help push things through. It acts as a bulking agent by holding water in your bowels. This helps make your stools softer, which in turn makes it easier for your body to pass its waste—which is why it's the key ingredient in ColonBroom.
However, not all fiber sources have the same effect. The review mentioned above explains that some sources of fiber—such as inulin, polydextrose and guar gum—increase flatulence but don't have a laxative effect. This, in turn, could increase bloating and discomfort, adding to your symptoms instead of relieving them. The review highlights psyllium as "superior to a stool softener" in terms of increasing stool water content, stool output and bowel movement frequency in patients with chronic constipation.
In addition to helping relieve constipation, the 2017 article highlighted some other health benefits associated with psyllium fiber.
The article noted that psyllium fiber could positively impact users' LDL (low-density lipoprotein) cholesterol levels. The Centers for Disease Control and Prevention (CDC) describes LDL cholesterol as "bad" cholesterol because high levels can increase your risk for heart disease and stroke. The 2017 article explained that psyllium fiber has been researched in at least 24 clinical studies and found that it lowers LDL cholesterol 6 to 24 percent and total cholesterol 2 to 20 percent. It's important to keep this in mind because healthy cholesterol levels could support heart health and your overall well-being.
The 2017 article also noted that psyllium fiber helped reduce fasting blood glucose (by 27.9 percent), insulin levels (by 20.4 percent), and weight (by 3.3 kilograms, or approximately 7.3 pounds, on average) in a six-month study of patients with metabolic syndrome.
Additionally, psyllium could also help individuals suffering from diarrhea. The article mentioned above explained that psyllium fiber has a twofold "stool normalizing effect," and could help loosen hard stools and ease constipation. Psyllium fiber could also help firm loose stools to minimize diarrhea and ease bowel movement. They note that this might be particularly helpful for those dealing with irritable bowel syndrome (IBS), who might be experiencing both constipation and diarrhea.
Try ColonBroom Today
There are multiple packages and plans available for those interested in trying ColonBroom. You can start with a one-month supply (one bottle), which includes 60 servings, for a one-time purchase price of $68.99, or subscribe to save 20 percent and pay $54.99 for one bottle. A three-month supply (three bottles) includes 180 servings for a one-time purchase price of $44.99 per bottle, or you can subscribe to save 48 percent and pay $35.99 per bottle.
Lastly, you could pick up a six-month supply (six bottles of ColonBroom) for $34.99 per bottle, with the option of subscribing to save 59 percent and pay only $27.99 per bottle. Whichever plan you choose, you'll receive free shipping and a personalized anti-inflammatory diet guide. Click here to view all the available options.