Sponsored Article
BTS Swear These $10 Korean Face Masks Give Them Tighter and Brighter Skin
These are the best Korean face masks that cost $10 or less for tighter and brighter skin.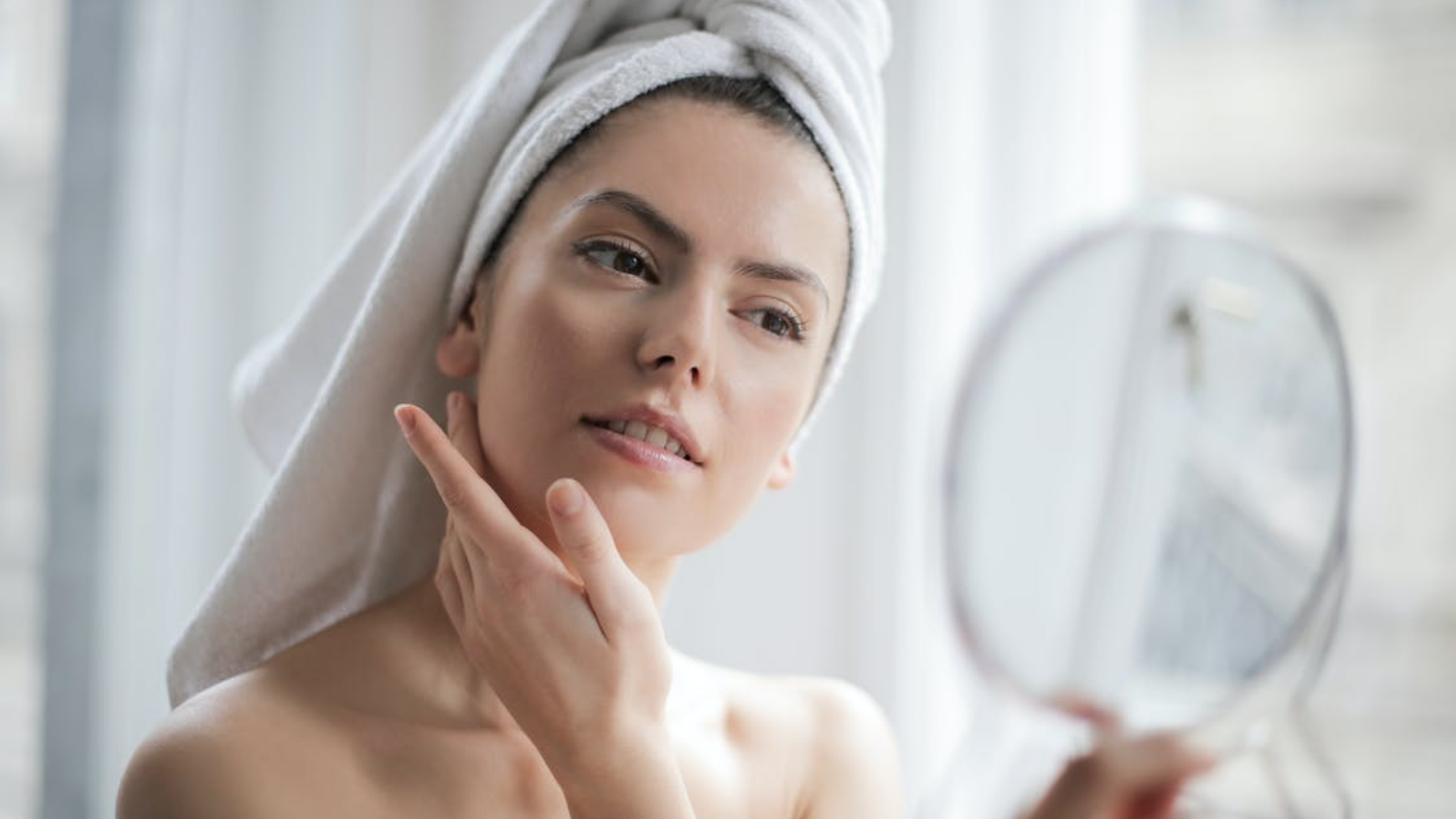 K-pop celebrities aren't just known for their acting chops or for conquering music charts, they're known for their glass skin as well. Fresh, bright, and porcelain-like, K-pop celebrities manage to maintain quick and easy skincare routines that even you can emulate. If you want flawless skin like Hyun Bin from "Crash Landing On You" and Rap Monster (RM) from BTS, then try some of the best Korean Face Masks that they swear by - Mediheal masks.
Mediheal has been in the beauty industry since the 1960s but chose to focus on sheet masks in 2009. They've been at the forefront of affordable face sheet masks that address all of your skincare needs ever since. Mediheal is a staple in Korea and has quickly made a name for itself on a global scale after eagle-eyed fans have noticed some of their favorite Korean stars using them.
Here are some of the best Korean face masks from Mediheal that are $10 and under:
1. Mediheal N.M.F. Aquaring Ampoule Mask REX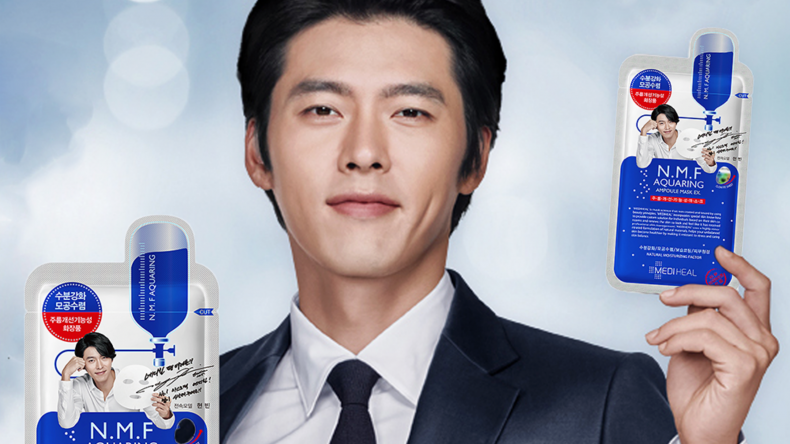 This face mask has Sodium Hyaluronate and Witch Hazel Water, which is meant to moisturize dry skin. Meanwhile, ingredients like Allantoin with Trehalose help tighten and lift your skin.
This Korean face mask has Bamboo Cellulose and creates a tight fit over your face to ensure that your skin absorbs the essence efficiently. This is the mask that Korean actor Hyun Bin swears uses himself. There was even a limited edition version that was released with him on the front of the pack.
Click here to buy this N.M.F. Korean face mask
2. Mediheal Vita Lightbeam Essential Mask EX.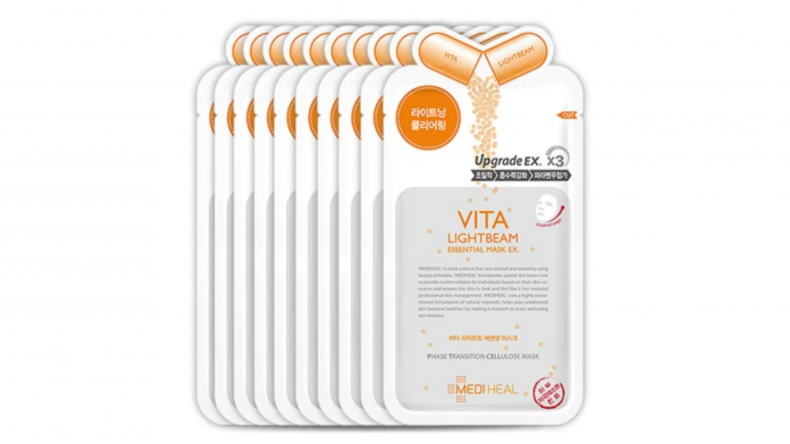 This brightening mask has Sodium Ascorbyl Phosphate, Tocopheryl Acetate, and White Willow Bark Extract to improve and clarify skin complexion. This silky cellulose mask fits snugly on your skin, ensuring that your skin absorbs the essence in the most optimal manner possible. You wear this for 20 minutes after you've cleansed and toned your skin, then lightly pat the remaining essence until fully absorbed.
Click here to buy this clarifying Korean face mask
3. Mediheal Placenta Revital Essential Mask EX.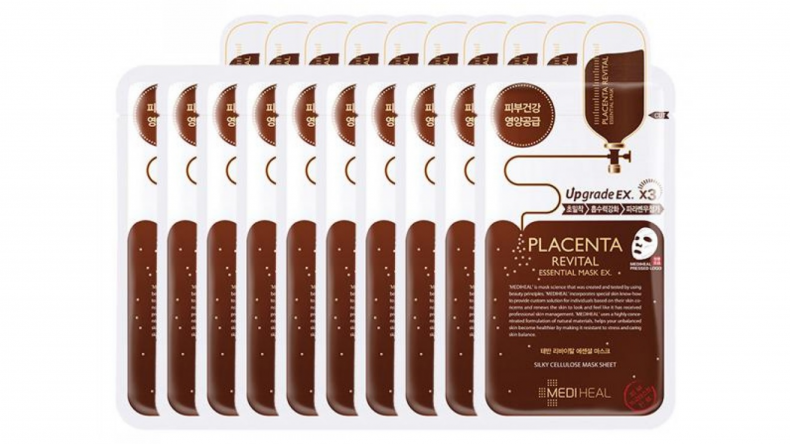 This Korean face mask has premium ingredients Hydrolyzed Animal Placenta Extract and Hydrolyzed Chitosan, which helps energize, nourish, and protect your skin. The cellulose mask is made of ultrafine 100% cotton linter, making it easier for the mask to contour your face for maximum absorption of the essence. Place the mask on your face; then, the pressed Mediheal logo indicator will become visible after 15 minutes or when the treatment time is done.
Click here to buy this Mediheal face mask
4. Mediheal Collagen Impact Essential Mask REX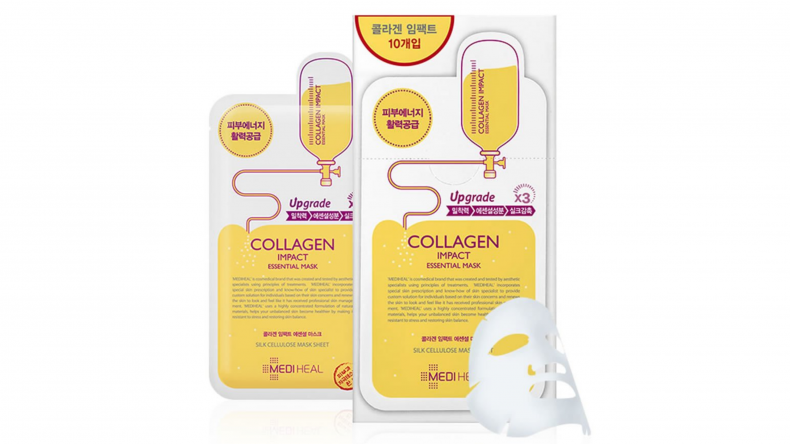 This skin lifting mask has Hydrolyzed Collagen, Hydrolyzed Elastin, and Cetyl Hexapeptide-8, which helps revitalize skin by forming a moisture barrier and supporting skin elasticity. Place this mask on after you've cleansed and toned your skin. Adjust the mask so that it fits snuggly and comfortably around your eyes, nose, and mouth. After 20 minutes, you can remove the mask and pat the remaining essence onto your skin.
Click here to buy this Collagen-packed Korean face mask
5. Teatree Care Solution Essential Mask REX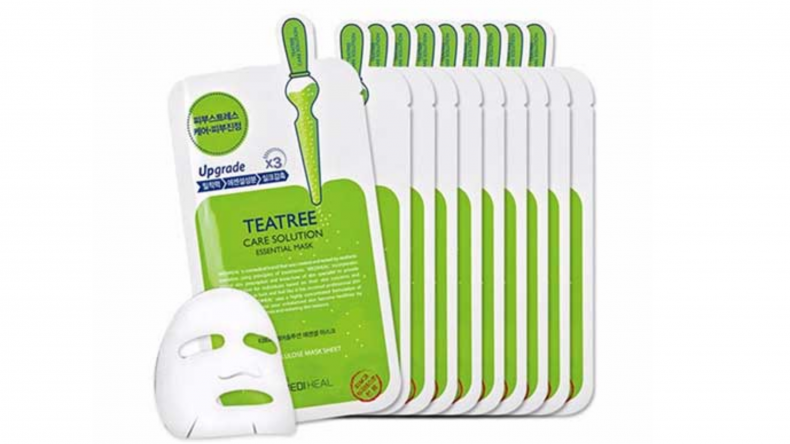 This Korean face mask has antioxidants, skin conditioning agents that help prevent skin greasiness by minimizing sebum. It also calms and moisturizes your face, leaving it soft and smooth, with premium ingredients such as tea tree oil, chamomile, and Asiatic Pennywort. Both Suga and J-Hope from BTS have been seen wearing these specific masks after an exhausting concert in Japan.
Click here to buy this Teatree Korean face mask
6. Mediheal A:PE Proatin Mask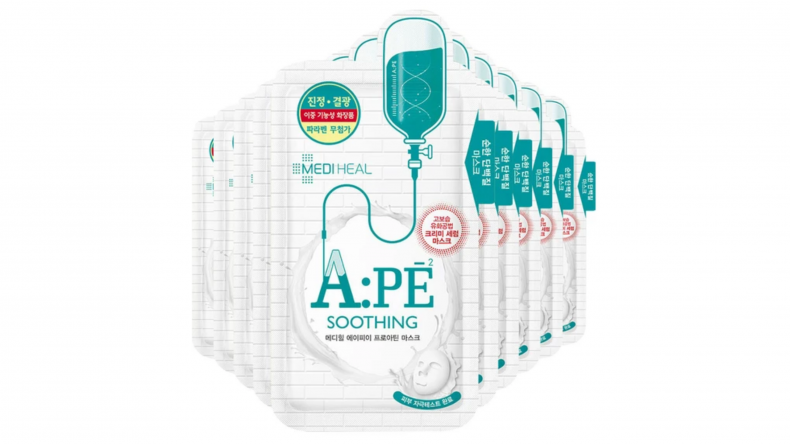 This calming and cooling Korean face mask helps soothe irritated skin with premium ingredients that also work wonders for sensitive skin, and that helps fortify the skin's barrier. The mask also has emulsified serum infused with 19 amino acids and peptides. Like the others, it is also an innovative bamboo cellulose sheet that smoothly and evenly fits onto your face.
Click here to buy this calming and cooling Korean face mask
Skincare and getting flawless skin doesn't have to cost a fortune. Buy these top Korean face masks for $10 or less and get skin that is K-pop worthy.