Sponsored Article
Built Bars Have Over 72,000 5-Star Reviews—Here's Why Health Buffs Love Them
Stay healthy and energized with these protein bars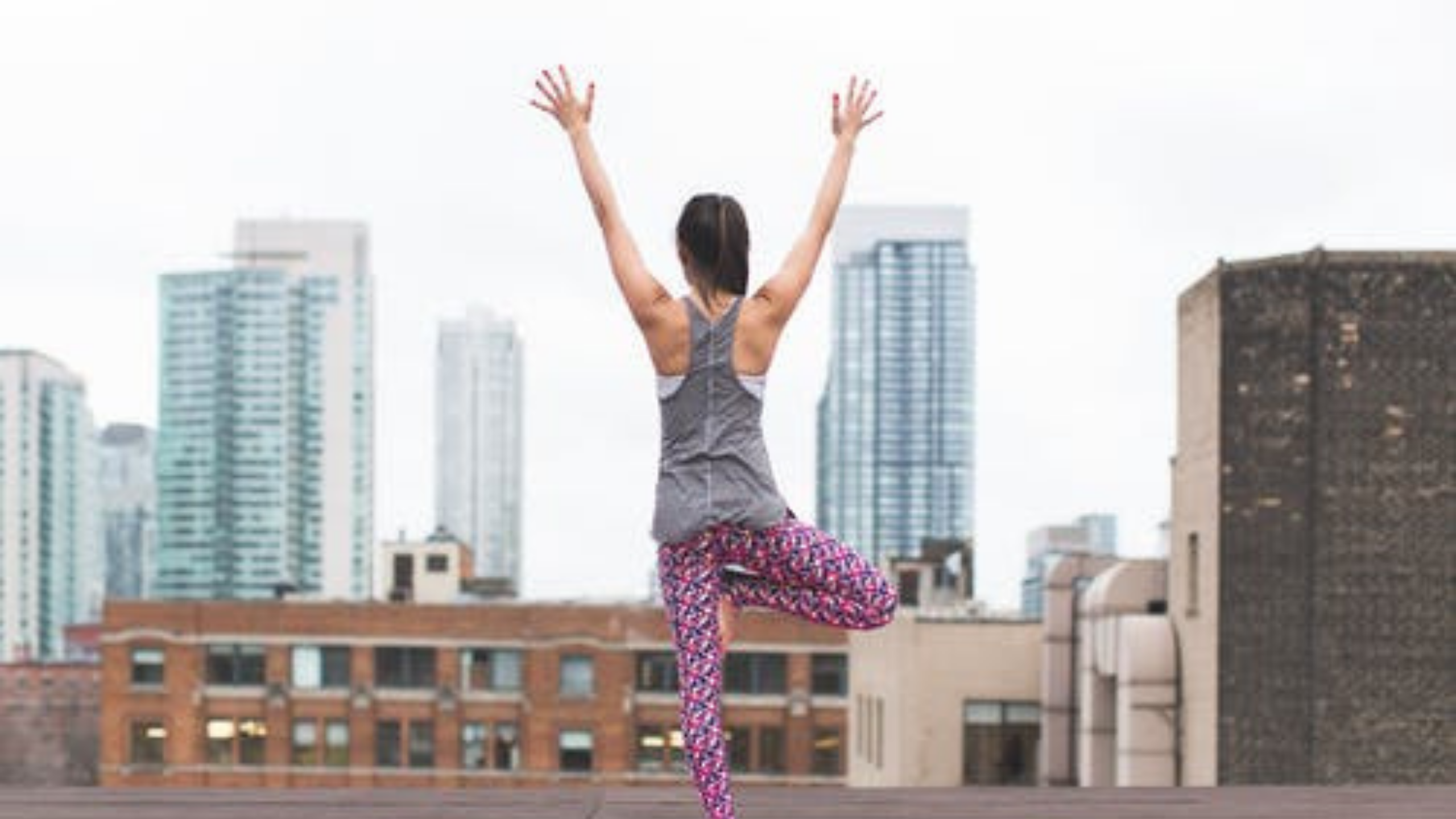 Are you trying to bulk up? Want to get into good shape? Do you perhaps work at a job that keeps you busy all day? If you're looking for a convenient snack that can fill you up within the bounds of a healthy diet, a protein bar would be a great choice.
Why Should You Eat a Protein Bar?
A protein bar is a popular snack designed to be a convenient and efficient means of obtaining nutrition. Many people—particularly those who lead busy and/or active lifestyles—opt to eat protein bars because they are a quick and easy way to get the amount of protein that they need for the day. In addition to their much-needed protein fix, there are many other reasons why you should eat protein bars:
Protein bars are healthy and energizing. They are mostly packed with protein and carbs, though they also contain calcium, B vitamins, potassium, and iron. Because of this, some people tend to turn them into quick meal replacements, particularly in the mornings. However, although protein bars are designed to provide an extra boost in nutrients, they should never be treated as your sole source. It's still best to eat consistent and healthy meals. Protein bars should only serve as snacks in between your meals for that extra kick of protein and energy.
They can help you gain muscle and lose weight.
Protein bars have been growing in popularity in gym culture and social circles. They have also been proven to increase muscle mass and assist in both weight gain and loss when consumed alongside a healthy diet and paired with an adequate amount of physical activity.
They are convenient and healthy snack options.
People often think that they can easily increase muscle mass by packing in the calories and then working them off in the gym. However, this won't work unless the calories you consume come from healthy sources. Eating a 200-calorie protein bar, for example, would be much healthier than eating 200 calories worth of potato chips. Since the calories and protein found in protein bars are of better quality, your body will be able to use their nutrients more efficiently.
What's Inside Protein Bars?
Protein bars generally contain around 150 to 400 calories, 10 to 20 grams of protein, and various other nutrients. All of these are efficiently packed into a bar that can be easily consumed in just a few bites. This makes them great post-workout and on-the-go snacks.
While protein bars are great and convenient ways to add more protein to your diet, you should know that not all protein bars are the same. Some may be very high in calories or sugar content, for example. It's important to check all of the ingredients in your protein bar of choice so you can make a more informed decision for your nutrition and lifestyle.
Which Protein Bars Are Healthy?
If you are looking for healthy protein bars, check out Built Bar. Built Bar has 18 flavors available that offer the perfect balance of sustenance and energy. Each bar has at least 17 grams of protein and only 130 calories in it, so you can snack on them any time without any guilt. Additionally, while other protein bars in the market can have up to 25 grams of sugar in them, Built Bars only have 4 grams of sugar.
If you live an active lifestyle, quality protein Built Bars are great additions to your fitness regime. Here are some of our favorite flavors at the moment:
Mint Brownie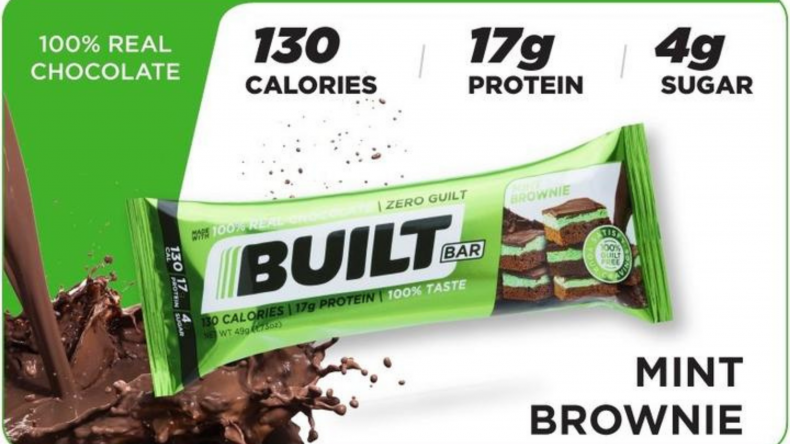 The special cocoa powder in this protein bar makes it taste like a homemade brownie. Paired with just the right amount of mint, Built Bar claims that this is the best protein bar in their whole collection. Find out why by trying it yourself!
Coconut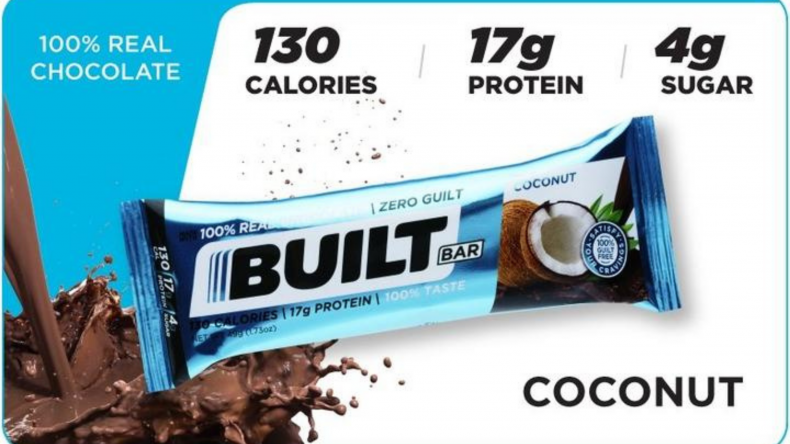 Got a sweet tooth? This sweet option has a fluffy and soft center and boasts the perfect balance of texture, flavor, and nutrition. Taste the delicious balance of coconut covered in dark chocolate today!
Salted Caramel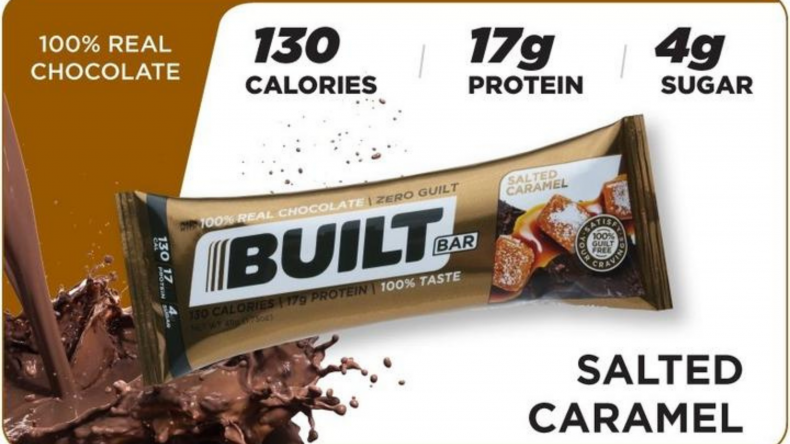 Looking for something a little bit more special? Try this luxurious salted caramel protein bar. It's covered in dark chocolate, and you're sure to enjoy its delicious caramel flavor with its dash of salt.
Cherry Barcia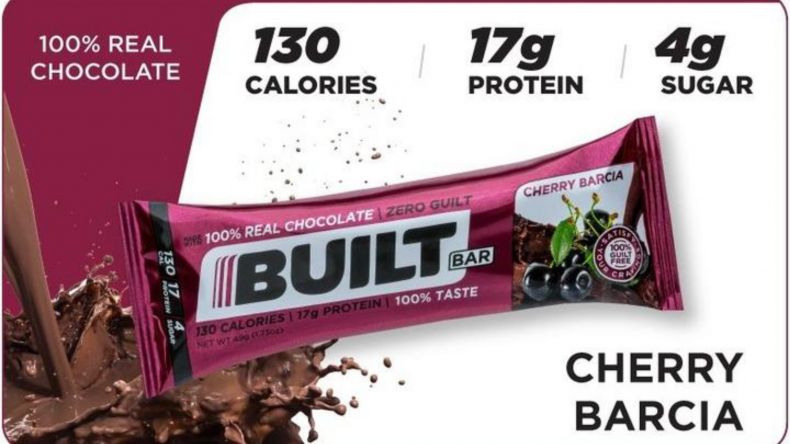 This protein bar tastes like chocolate-covered cherries with every bite. You might just forget that this is actually a protein bar because of how delicious it is. Get the same satisfaction as eating dessert by stocking up on this flavor—your tastebuds will thank you for it!
These protein bars currently have over 72,000 5-star reviews on their website, and it's really no wonder why so many people love them. Their delicious taste and nutritional value aside, their variety of flavors are sure to make you keep coming back for more. They also have nut options and nut-free options that you can choose from depending on your personal preferences and needs.
If you want to try all of their flavors, order their mixed box so you can pick out your favorites and stock up on them next time.
Built Bar doesn't just offer protein bars, either. They also have a selection of other healthy products from bites to powder to broths so you can stock up on products that best fit your lifestyle.