Sponsored Article
For Busy Parents, Maxi-Cosi Launches First-Ever Baby Car Seat Designed to Give Parents an Extra Hand
Need an extra hand? The new Coral XP car seat and carrier system allows for effortless handling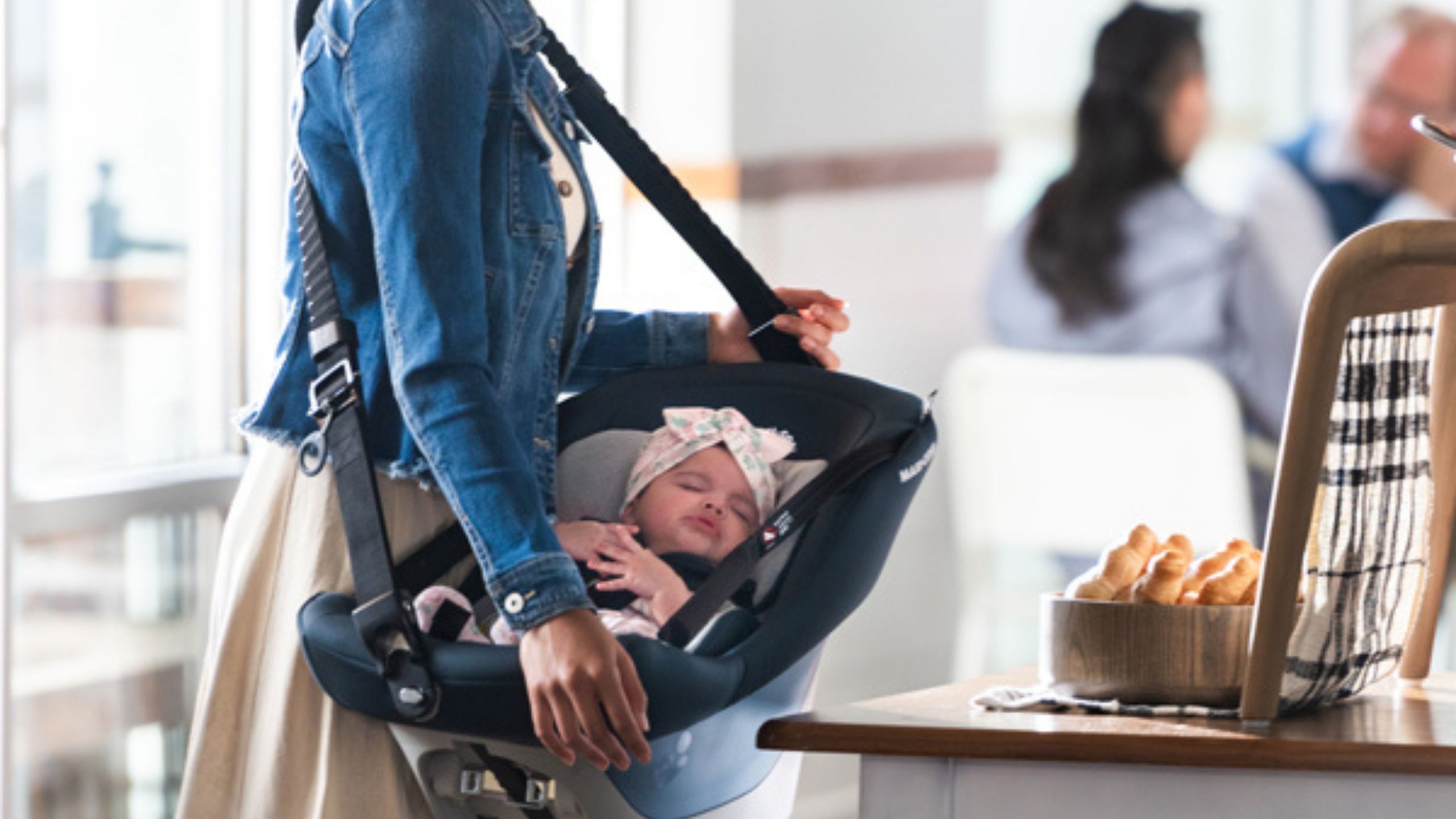 As parents, your baby's comfort and protection is always the number one priority. Every piece of furniture and equipment in your home has probably been hand-picked with your child's needs in mind—as it should be.
But remember, your comfort is important, too. The less stressed mom and dad are, the better you can take care of your mini-me, as well.
That's where the experts step in with Maxi-Cosi Coral XP, which is the first-ever integrated car seat and carrier nesting system designed to allow frazzled parents to move around freely anytime, anywhere.
The Ideal All-in-One System for Parents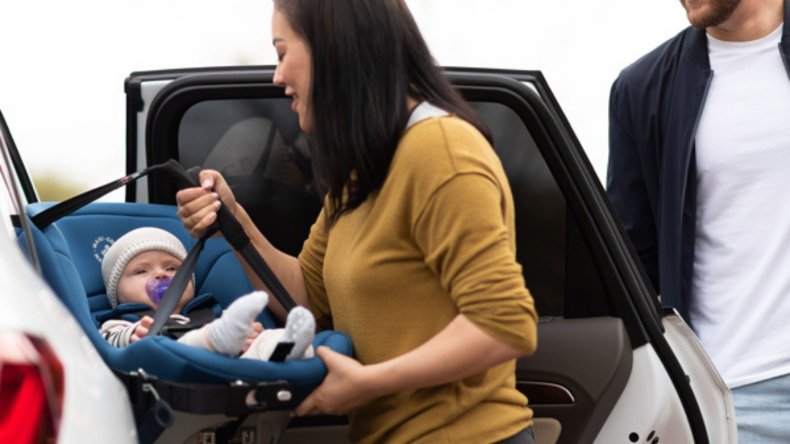 Traveling with children can be stressful, partly due to the sheer number, weight, and bulkiness of all the gear you need for the activity.
The Coral XP is specially built to ensure that parents and babies can transition from home to on the go with relative ease and freedom. It consists of a unique three-part modular nesting system with a car seat base, car seat outer carrier shell, and a soft yet structured inner carrier.
Picture this: upon getting to your destination, pull out the carrier easily straight from the car seat. Keep your baby close to you with the lightweight carrier and walk around effortlessly. When you get back to the car for the drive home, simply clip the carrier back into the car seat and get on your way!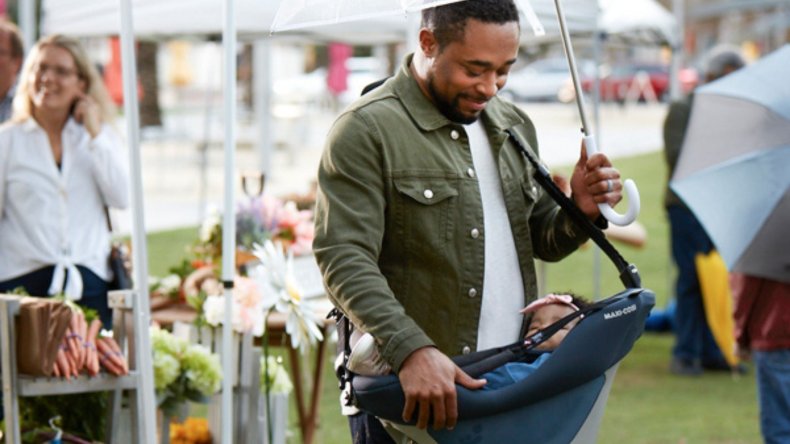 The modular design and split functionality of Coral XP allows greater flexibility for daily activities, so you do not have to keep switching gears mid-day. With just one push of a button, you can detach the carrier from the car seat and go about errands and activities.
At just about 5 pounds, the carrier is lightweight enough that it's not a pain to haul around all day. Additionally, it comes with a handy cross-body flex-strap, making it more comfortable for you to tote your child around throughout the day. With four varying modes of carry, the system allows you to move around in a way that's most comfortable for you.
With Coral XP, parents can enjoy a multi-functional seamless system for infant transport, instead of lugging around different bulky pieces of equipment every time it's necessary to go somewhere with the baby.
A Safe and Cozy Nest for Kids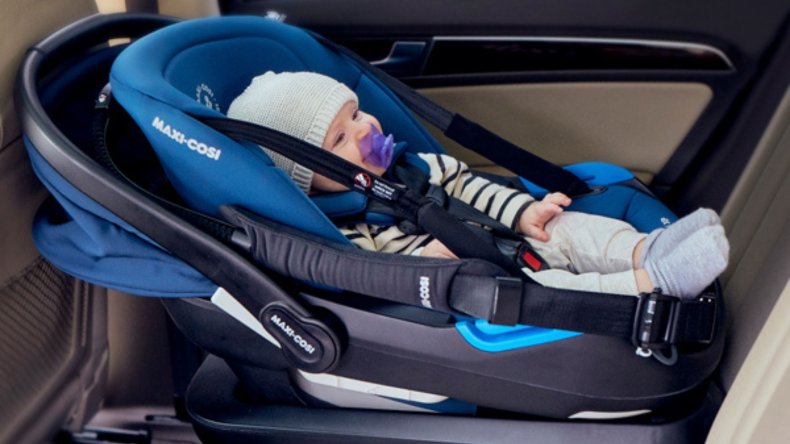 As a leading provider in the baby car seat industry, Maxi-Cosi has been setting and surpassing global safety standards for more than three decades. As with all the company's products, Coral XP is made with an emphasis on safety, so parents do not have to worry about their babies when they're inside the car.
Moreover, the plush carrier features PureCosi™ fire-retardant treatment free fabrics that are machine-washable, dryer-safe, and offers supreme comfort for children and exceptional support for the neck and head. All-day traveling can be exhausting for babies, but Coral XP is constructed to provide them with a cozy hideaway so the little one can doze off even when you're out and about. Thanks to the extra-large sun canopy, the inside of the carrier is kept cool and shaded during the mid-afternoon heat.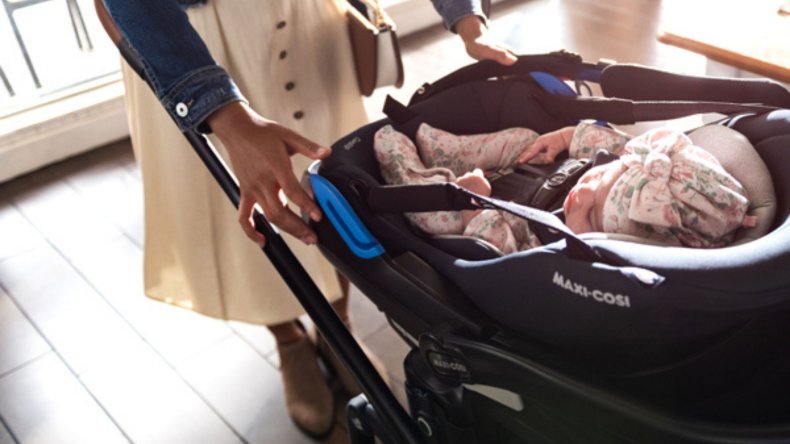 Best of all, the Coral XP can be easily integrated with other systems in the Maxi-Cosi collection for an even better experience. Simply clip the Coral XP into select Maxi-Cosi strollers and a wide range of other compatible premium strollers. With the Coral™ XP Inner Carrier Adapter, you can attach the cozy inner carrier to your stroller of choice and leave the outer shell behind for a lighter and more effortless routine on the go.