Sponsored Article
Can I Feed My Puppy The Same Food As My Older Dog?
Your Puppy's Nutritional Needs Are Different Than Those Of An Older Dog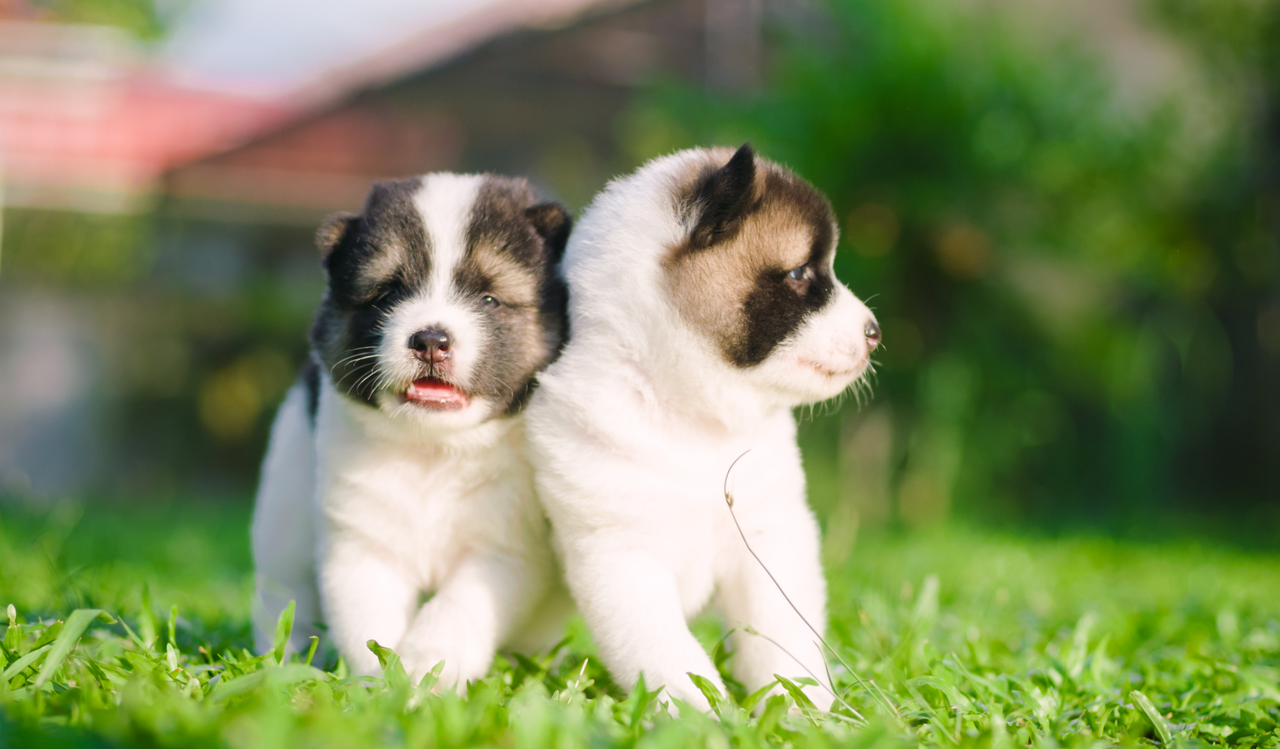 Having a new puppy can get overwhelming sometimes. So many questions run through your head like, 'How will I potty train them? Which vaccines do they need? What type of food should they eat?' The questions multiply, especially with the myriad of information you'll find online.
One of the most common questions you'll need to address first will be the difference between adult dog food and that which is designed for puppies. If you have more than one pet at home, juggling different diets can be quite difficult. But the answer is simple, adult dogs and growing puppies have very different dietary needs, and it's important that each pup is getting the calories and nutrients they need for their respective stage of life.
Pet food brand, Tailored®, makes it easy to feed your new puppy exactly what they need. Simply take a 3-minute quiz at TailoredPet.com to tell them all about your furbaby and they will personalize a recipe just for them – it's vet-approved and designed to meet the unique needs of your new puppy. They also offer a convenient subscription plan and send the food right to your door at the frequency you choose.
So, if you want to further understand the different needs of a puppy versus an adult dog, here's the only guide you need to read through.
What Do Puppies Need?
Just like any baby, the first several months of life (0-18 months for most dogs) is a crucial development stage for puppies. Throughout this formative time, it is essential that you find the best dog food that will provide your puppies with the nutrients they need to live and grow healthily. With Tailored®, they personalize an expert-formulated blend designed for your puppy's unique needs and exclude any sensitivities.
Puppy food has three primary objectives:
Provide the nutrients needed to support the growth and the development of organs and bodily functions
Provide highly digestible ingredients and a good source of fiber to support the digestive system as your puppy adjusts from weaning to solid food
Provide food that's tasty and has the right texture to allow for a smooth transition to solid food
What Is The Difference Between Regular Dog Food And Puppy Food?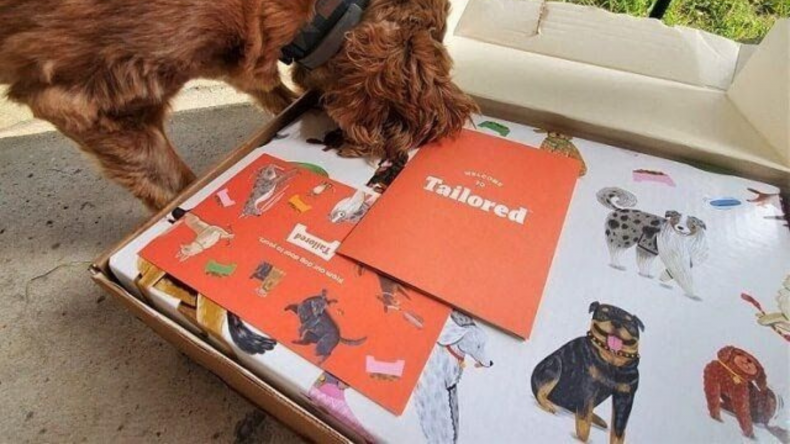 Adult dogs and puppies have completely different biological makeups and different nutritional requirements. Since there are many pet food retailers that are highly marketed, the Association of American Feed Control Officials (AAFCO) - the primary regulatory body for dog food - has released a detailed guide. These standards were put into place to define what is considered adult dog vs. puppy food.
The most significant difference between the nutrients between adult and puppy food would be protein intake. Puppy food should derive 22% of its calories from protein sources, while adults only need at least 18% (higher protein diets may be beneficial for more active adult dogs).
Remember that even though the difference may seem minimal, puppies can suffer from developmental problems if fed adult food. The AAFCO also requires that food for puppies should contain more fat than adult foods. Guidelines state that puppies should derive 8% of their calories from fat while adults only need 5%.
Taking note of these figures can be quite confusing, luckily Tailored® has got you covered! This subscription service is supported by a team of leading innovators and pet lovers who spent years studying pet nutrition. You won't have to lift a finger in checking out the AFFCO guideline since they'll do it all for you!
How Much Food Should I Give My Puppy?
Puppies need to consume a lot of calories to rapidly fuel their growth and health. Since they grow faster in their first five months, you'll need to make sure that their food intake matches their weight. It's important to follow the directions provided with their food as this will vary based on their size and their personalized formula.
Weighing a squirming dog can be such a challenge. An easy fix would be to weight yourself first and then weigh yourself again while holding your puppy. Subtract the difference, and voila! Now you have your puppy's weight. Tracking your puppy's weight is also an effective way to determine whether they are under or overweight.
Starting your puppy off with the right nutrition may seem complicated, but not with Tailored. All you have to do is take a short which takes about three minutes, with questions about your dog's age, size, breed, sensitivities, and wellness goals. After which, you'll get a vet-recommended kibble blend for your dog's unique needs. Puppy formulas include ingredients like DHA to help support healthy brain and vision development and antioxidants to help support a healthy immune system.
Once you order you will get your specific blend (that's crafted in the US), and it will come straight to your door with free delivery. The best part is they guarantee your pup will love it or your money back! And their customer care team is always ready to help if you have questions.