Sponsored Article
Can Masks Protect You Against Wildfire Smoke?
Should you use the same masks for coronavirus and wildfire smoke?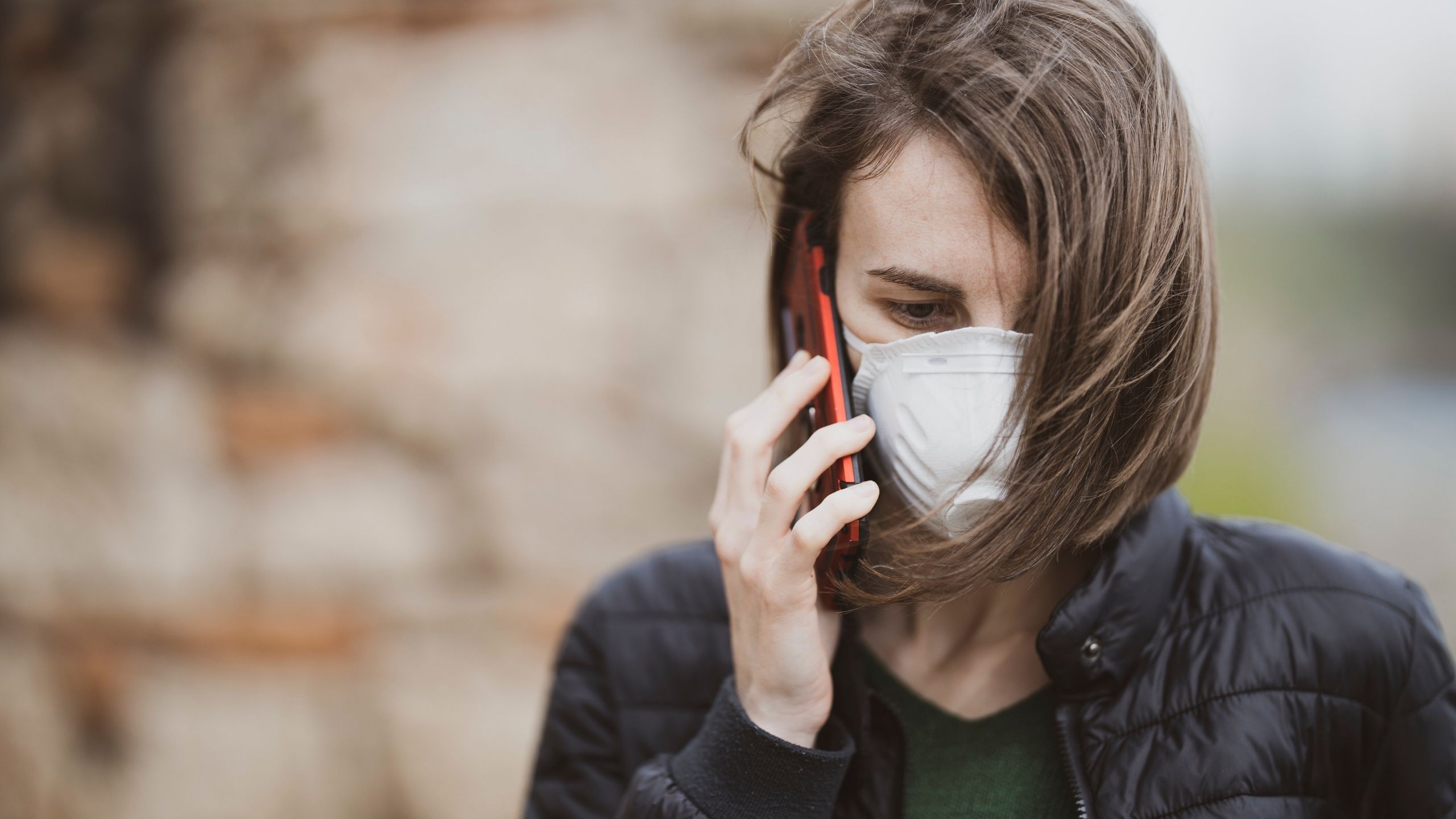 Wildfires continue to set the West Coast ablaze with millions of acres left scorched across California, Oregon, and Washington state. And even those who aren't on the direct line of fire are feeling the burn—or rather, the smoke.
Massive areas in the west are covered with a thick blanket of smoke and ash with bands of smoke drifting thousands of miles across the United States and even making its way to Europe.
Wildfire smoke may not ravage houses and lands, but according to the Centers for Disease Control and Prevention (CDC), it contains particulate matter from burnt vegetation and materials that pose a threat to respiratory health.
Mask requirements are already in place in many areas of the country due to the coronavirus. The question is: are these same masks or respirators also effective in helping keep you safe from the smoke outside?
What Are Some Potential Risks of Breathing in These Unfiltered Particles?
The size of the unfiltered particles in smoke is what can determine the risk of developing health issues from inhalation. The smallest particles measuring below 10 micrometers or microns present the greatest risk as their size lets them penetrate deeper into your lungs and some might even enter the bloodstream.
Some of the adverse effects that it could have on the body include coughing, breathing issues, chest pain, headaches, and tiredness, according to the CDC.
With these microscopic particles potentially affecting the lungs and heart, individuals are encouraged to take poor air quality seriously and to use filtration as much as possible to limit smoke exposure.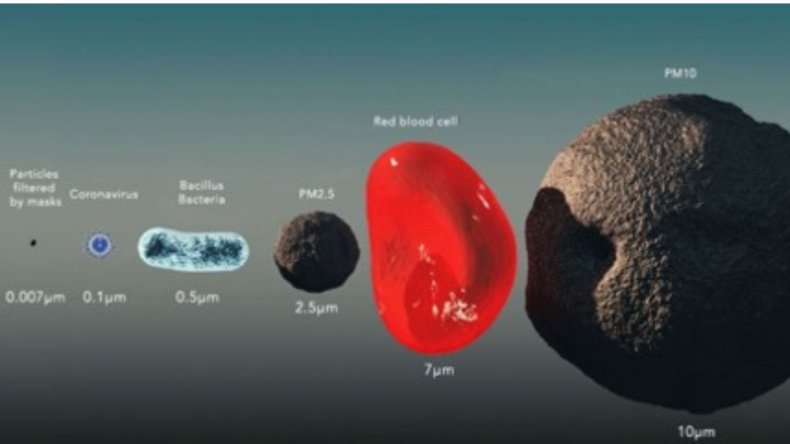 In the visual above, it's apparent how dangerous smoke particles can be from 0.1pm—which is about the size of coronavirus particles—to 2.5pm particles that are a bit larger.
Fortunately, there are KN95 masks that have been shown to have as low as 0.0075 microns filtration above 95% in randomized tests done by the CDC. N95 respirators are also held to similar filtration standards of filtering particles as small as 0.0075 microns.
Can Masks Help Against Wildfire Smoke and Ash?
The answer is: yes and no. Whether or not a mask can protect against wildfire smoke depends entirely on the type of mask.
To prevent the spread of COVID-19, the CDC recommends the use of masks in public settings and in the company of people who are not part of your household. Different types of masks are acceptable for use against the virus, including homemade cloth masks, surgical masks, and N95 respirators.
However, the harmful particulate matter in smoke is far too small to be filtered out by cloth masks. Instead, the United States Environmental Protection Agency (EPA) recommends the use of N95 respirators to filter out smoke or ash particles and prevent them from reaching your lungs.
A qualified and tested KN95 mask can also help provide protection.
How to Choose the Right Respirator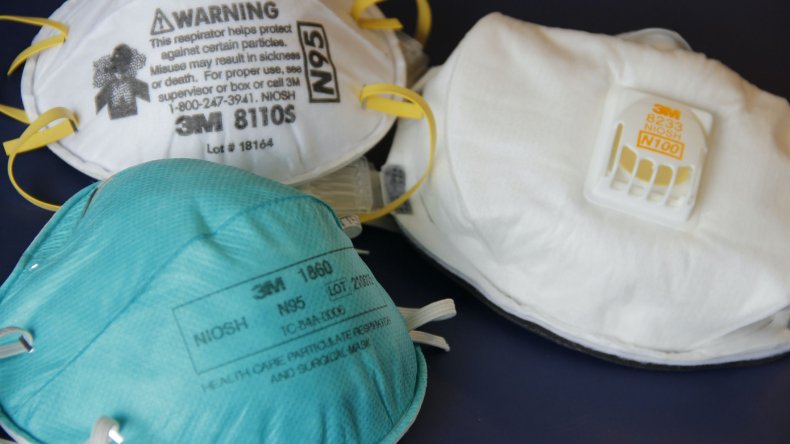 During the first few months of the pandemic, the public was encouraged to use cloth masks to reserve the dwindling supply of N95 respirators for the medical community. Now, there are more masks available in stores and online.
To find the respirator that offers the most thorough protection, EPA encourages using an N95 or P100 particulate respirator that's been tested and approved by the National Institute of Occupational Safety and Health (NIOSH).
Another important aspect is the fit; a respirator should be tightly sealed over the nose and under the chin to prevent particles from slipping in and getting to your lungs. Instead of ear loops, the most effective filtration masks are the ones with two behind-the-head straps for over and under your ears as these provide a tighter fit over the face. It's also best to be clean-shaven in areas where the mask touches the skin since facial hair can prevent the respirator from completely sealing.
Even people who are indoors can benefit from wearing a respirator, especially if the wildfire smoke has made its way inside your house.
Some of the best respirators online are available at N95 Medical Supplies, a company offering KN95 and NIOSH-approved N95 masks with at least 95% filtration efficiency against certain non-oil based particles. Filtration tests have shown the efficiency of the KN95 masks as well. Additionally, the US-made N95 respirator is made with two straps that are secure and comfortable for all-day wear, plus an adjustable nose clip to ensure a better fit and prevent eyewear fogging.
Ultimately, the best way to protect yourself from harmful smoke and ash particles is to stay indoors and avoid exposure. But if stepping out is unavoidable—even if it's just walking from your house to your car and back—a respirator is one of the essentials to pack in your bag.