Sponsored Article
Can You Really Find Love Online: 4 Steps to Find the Right Match
Can Online Dating Really Give You Another Chance at Finding Love?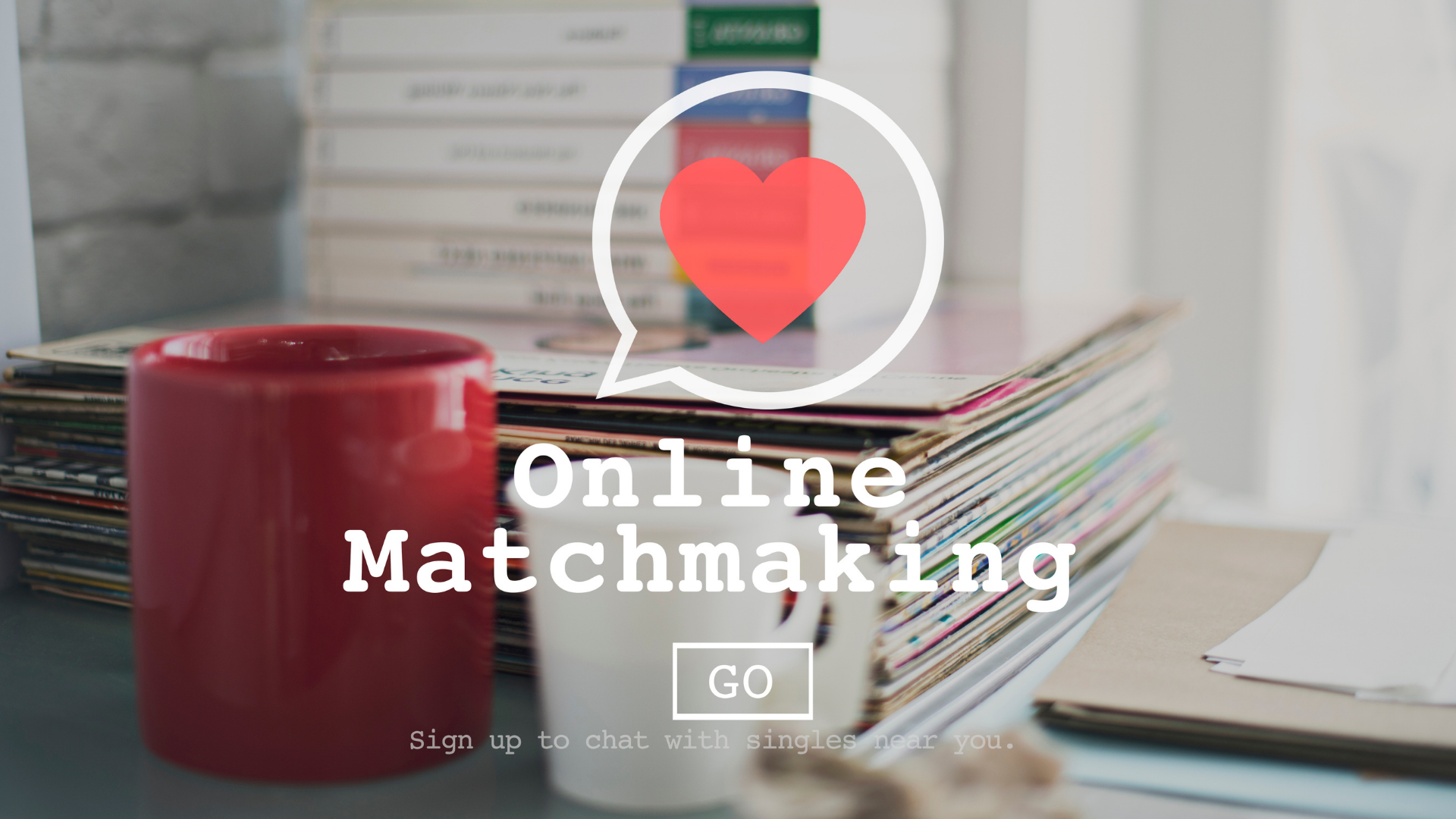 Online dating continues to become more popular through the years. Unlike before, when one was only limited to choosing a partner who is physically close by, people now have a wider array of choices. Potential partners all over the world have become reachable through the Internet. Today, we don't have to settle for less or for somebody we're not entirely comfortable with. Online dating can help us to discover more people out there, although some still ask: "Can you really find love online?"
We understand these feelings of uncertainty, so we have two research-based theories that answer this very question for you. Afterward, if you feel like you're ready to jump into the online dating pool, we have four steps to guide you to find the right match as well as one of the most used and trusted dating communities for people who genuinely want to find love.
The Social Information Processing and Hyperpersonal Theories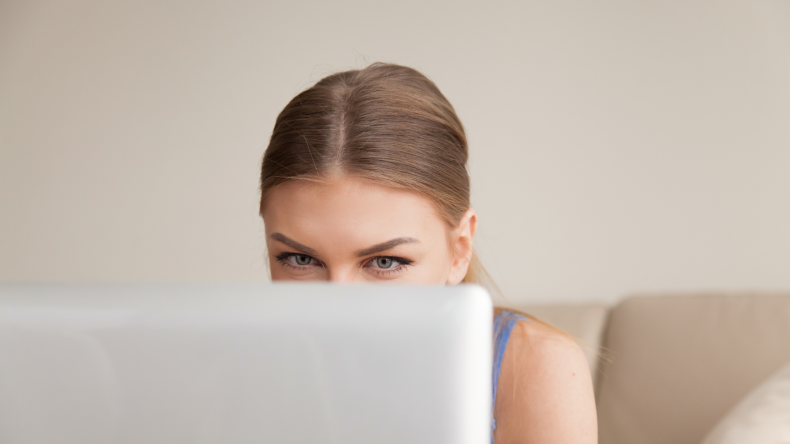 The Hyperpersonal Theory and the Social Information Processing Theory are research-based interpersonal communication theories that essentially say, "Yes, you can find love online!"
These are two theories that have been studied and accepted by communication students in relation to computer-mediated communication or CMC. CMC pertains to the act of communicating with another person online, whether to form a relationship or to simply relay a message.
Social Information Processing Theory
The Social Information Processing Theory states that people can fully develop and manage relationships via CMC. It just takes time to get to know each other and truly fall in love than you would if you were in face-to-face communication. The reason is that we have to rely on verbal communication to carry the non-verbal communication.
Both people—you and the person you are dating online—must accept the medium of typed words and emojis to relay how you feel, especially since you can't always interact via a video call. Hence, the development of love and relationships via CMC is predicated on the passage of sufficient time and online message exchanges. Love may come slowly in online dating, but it sure can come.
Hyperpersonal Theory
Meanwhile, studies done to form the Hyperpersonal Theory show that there are several instances in which CMC can surpass the level of affection and emotion of personal/face-to-face interaction. It depends on four different elements – sender, receiver, channel, and feedback.
In CMC, the sender can form a selective self-presentation. We can select what it is we want to present, so we can create overwhelmingly positive impressions of the kind of person we want to project. Online dating gives you the chance to think about who you want to be before presenting yourself, enabling you to bring out the best version of yourself. The receiver of the message in a CMC can then focus on your similarities. You can talk more about what you have in common and whether you have shared objectives and values.
If either of you is unsure about what to say, the channel (online dating) gives you more time to think about the message you want to send. The editability features of online messaging allow us to backtrack and revise any messages that might hurt the other. Finally, we have feedback that says we act in a way that confirms the other person's expectations.
In reality, part of our identity and our daily actions are influenced by the people we talk to. As such, the feedback that we receive online dramatically affects how we want to portray ourselves and how likely we are to be attached to the person we are dating online. These four elements combined in CMC helps two people form relationships over time – a relationship that can turn into real face-to-face love.
4 Steps to Find the Right Match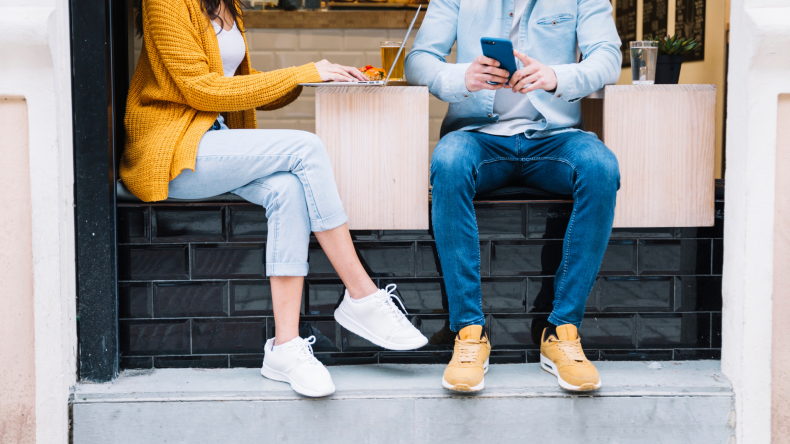 Put Yourself Out There
Now that we know it's possible to find love online, it's up to you whether or not you want to try it. Life is short, so if we want to try something and it doesn't seem likely to harm anyone else, then go ahead! Join one of the most genuine, trusted online dating communities— eHarmony—right here.
No matter what kind of person you're looking for, the first step to finding love is to be open to it. Put yourself out there to let other people find you.
Be Honest About Who You Are and What You Want
While filling in your profile on eHarmony, be honest with who you are and who you are looking for. Finding love online can only happen if you allow the online platform to look for the best fit for you and your interests, preferences, and shared characteristics.
Don't be shy! Don't settle for less just because this is the kind of person you think you deserve. Take the time to reflect on what kind of person you really want to spend your life with. In return, give this person a chance to see you for who you really are. Describe yourself in ways that portray the best version of yourself, but don't forget to be genuine. The best kind of person you'll meet online is one who's not afraid of being human—that is to say—perfectly imperfect.
Ask Questions You're Genuinely Curious About
One of the gifts of online dating is being able to ask questions that you'd find harder to ask during face-to-face communication. Utilize this gift by truly getting to know the person while you have the chance. Stay polite as you would in any other circumstance but this time, don't hold back if you're curious about something. Be open to each other so you can really get to know one another.
If you're curious about the other person's job, childhood memories, or affinity to sports, ask away! And with the video date feature, premium members of eHarmony can get to know each other safely and as organically as possible. You can take it as slow as you want to because the right kind of love falls into place just when it needs to.
This is your chance to see if the person you are talking to is the kind of person you'd want to spend the rest of your life with, so make it count.
Recognize The Value of Being Vulnerable
Perhaps the key to finding love is recognizing the value of being vulnerable. We might tend to build our walls so high because we are afraid of getting hurt. That is perfectly normal! However, the other side of finding and staying in love is to allow intimacy and connection to develop.
We can't genuinely form connections with someone else if we don't take down our walls. Take baby steps toward being open. Reciprocate efforts when the one you are dating shares something personal. Take turns to listen and share, and remember that love comes easy when both of you are willing to understand each other.