Sponsored Article
Cat Owners Are Loving This Self-Cleaning Litter Box - Here's Why
This self-cleaning litter box detects when your cat has used them and does the cleaning for you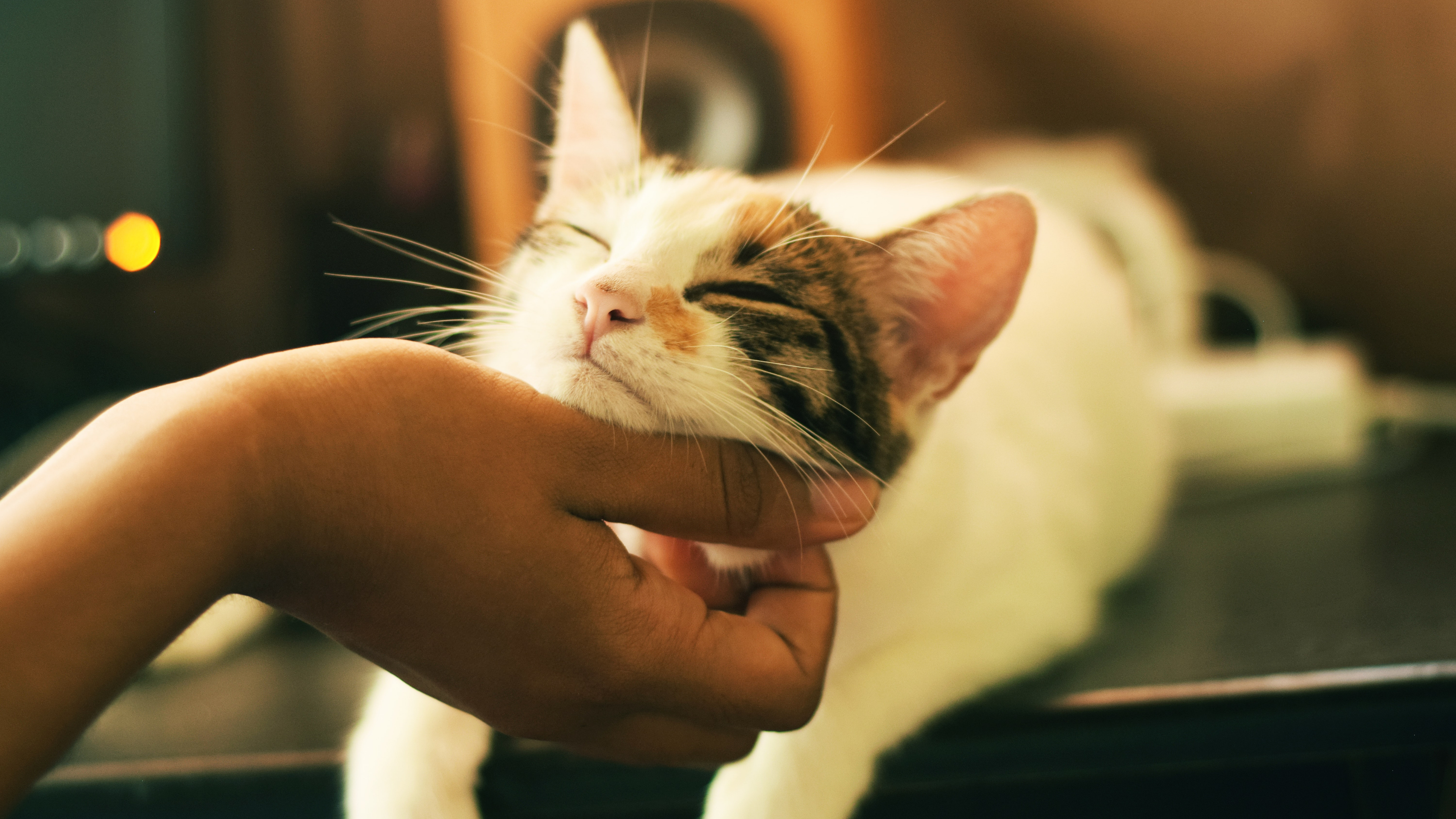 Having a cat (or two) can be a life-changing experience. These feline companions are also one of man's best friends. In fact, according to the American Veterinary Medical Association, about 25% of U.S. households have these cute, furry felines as a home partner. Plus, they've taken over the internet. You can't compare them to dogs, but cats can also be cuddly, affectionate and there's nothing more relaxing than falling asleep to the sound of their purring.
However, being a fur parent comes with significant responsibilities, like cleaning the litterbox. It's tedious, smelly, and repetitive. The stinky mess can't be left unattended since it can be unhygienic for both you and your pet.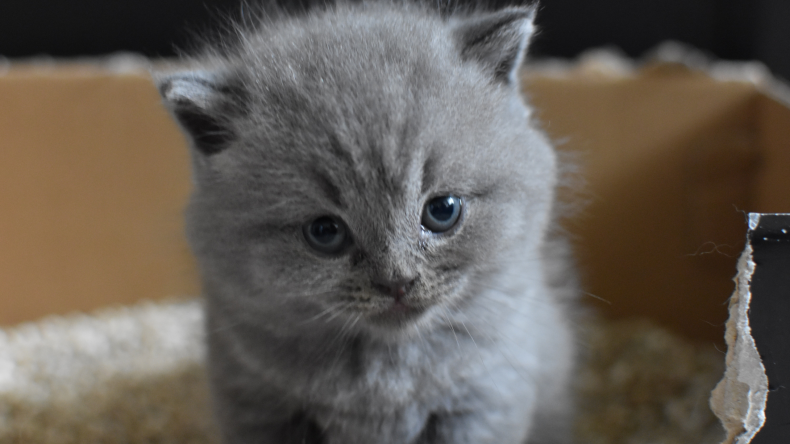 Luckily, high-tech solutions have been introduced to the market - there are now automated litter boxes that help take some of the weight of looking after your cat. Petsafe's ScoopFree® Self-Cleaning Litter Box has definitely changed the game for cat owners. This automatic self-cleaning litter box detects when your cat has used them and does the cleaning for you - eliminating the hassle of daily scooping. So whether you are looking for something that runs itself or something that will save you money on litter, this self-cleaning litter box is just for you.
But First, What Exactly Are Self-Cleaning Litter Boxes?
Automatic self-cleaning litter boxes rely on a power source to rake through your cat's waste and dispose it into a waste bin using a time-based program. They are equipped with sensors that detect when your cat has used the litter box. Self-cleaning litter boxes have electric motors that control the mechanical rakes that sift out your kitty's waste products and deposit them into the bin.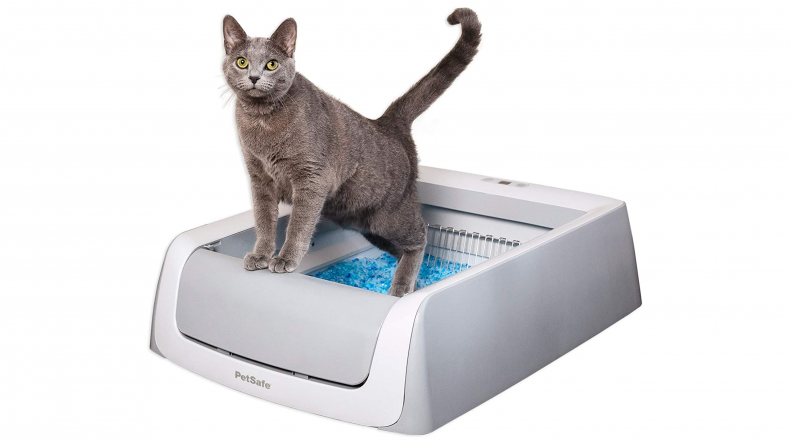 How Does The ScoopFree® Self-Cleaning Litter Box Work?
The ScoopFree® Self-Cleaning Litter Box is an automated litter box that does all the dirty work for you. It consists of a bottomless self-cleaning litter box frame, a disposable tray placed under the box to hold the litter, and a privacy hood set on top to contain odor. All you need to do to get it started would be to assemble these together and plug it in.
It uses crystal litter which provides five times better odor control compared to the traditional clay clumping ones. The ScoopFree® Self-Cleaning Litter Box has a hands-free cleaning cycle that runs twenty minutes after your cat leaves her litter box. It also has a safety function wherein once motion is detected inside the box; the raking automatically stops.
What Does The Tracking Situation Look Like?
The ScoopFree® Self-Cleaning Litter Box uses crystal litter which is 99% dust-free. This type of cat litter is made explicitly for less tracking, which is when particles of the litter come with the cat once they leave the tray and scatter across the floor. The trays are made of dye-free silicon crystal cat litter that absorbs urine and dries solid waste.
Most people are used to using clay-based litter, understandably because of the clumping feature. However, most people are unaware that many clay-based litters are composed of certain chemicals that can be harmful to you and your cat. Crystal littler is non-toxic and has no added clumping or expanding chemicals.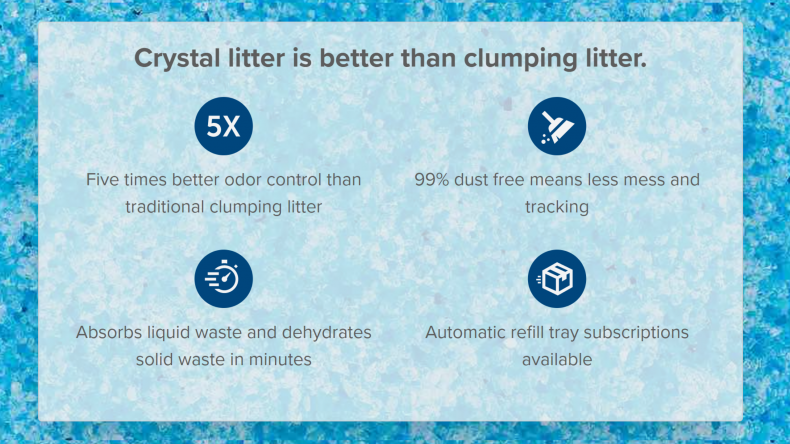 How Well Does It Control Odor?
In addition to having crystal litter which captures most of the odor, the ScoopFree® Self-Cleaning Litter Box has a waste trap that holds fecal odor for a certain period. When the box is activated, it slowly and quietly rakes the solid waste into the front of the litter box and into the waste receptacle. Even when you clear out the waste bin, there's a cardboard lip over it which guarantees minimal waste interaction. The recommended litter tray replacement chart dictates that if you have only one cat using the litter, it can last up to twenty to thirty days. But if you have two or more, then you'll need to replace it more frequently.
How Much Does The Scoopfree Litter Box Cost?
Compared to your usual litter box, the ScoopFree® Self-Cleaning Litter Box may seem more expensive than the usual products at $139.95 for the uncovered version and $169.95 for the covered one (top-entry). However, with all the features it has and the hassle-free experience, this is something you should invest in. Its unique technology provides a hands-off litter cleaning solution with the combination of the crystal litter and raking mechanism.
Being a fur parent is not an easy job, and it's always done with endless patience and love. Instead of wasting hours and hours scooping the poop of your loved one, invest in the ScoopFree® Self-Cleaning Litter Box. This way, you'll get to spend even more cuddle time with them.