Sponsored Article
CBD and CBG: What's the Difference and Where To Buy Online?
Here's What You Need To Know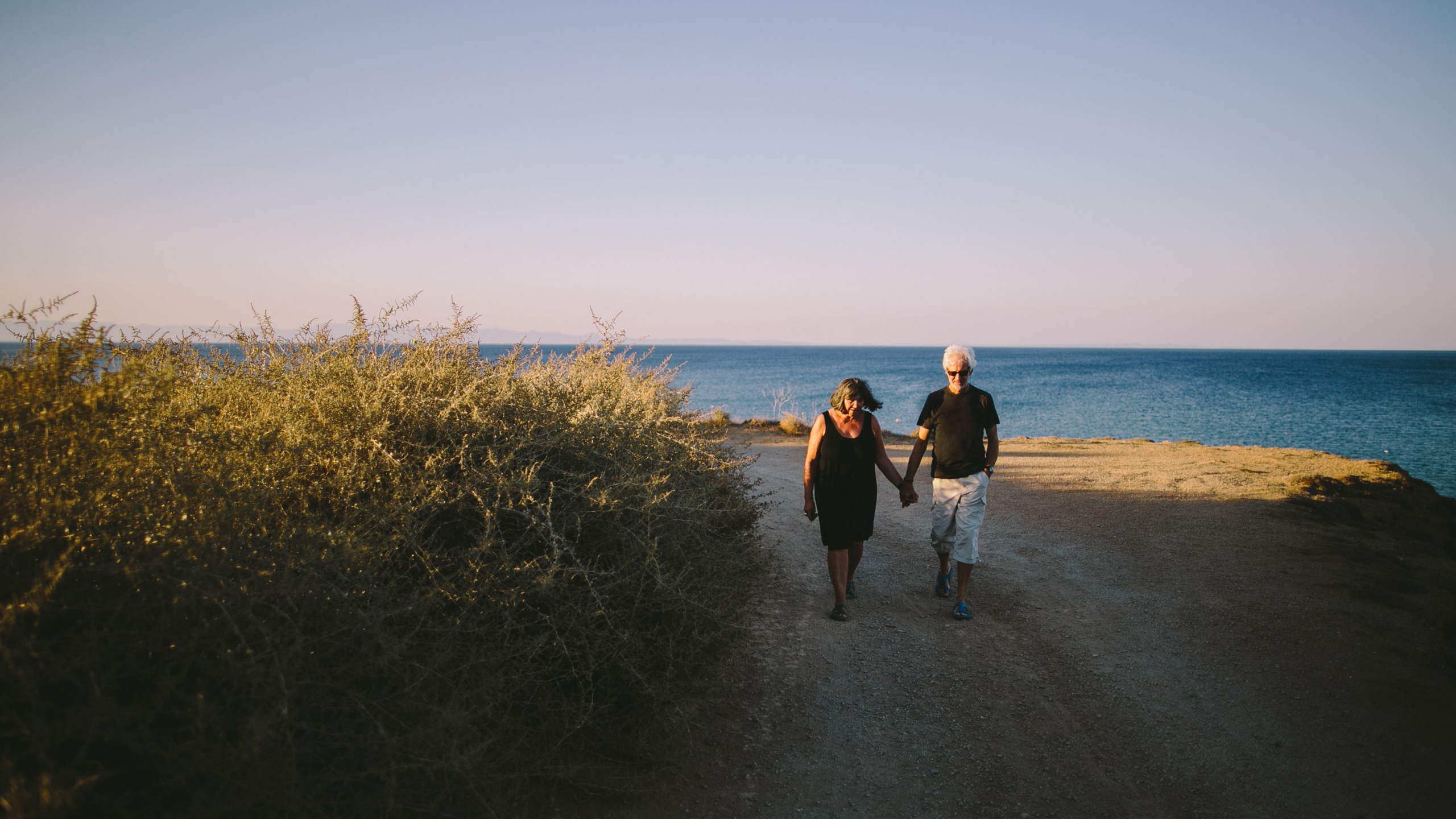 It's important to consult your doctors with any medical concerns, and before making any changes or adding supplements to your health plan.
It's difficult to miss the rising popularity of cannabidiol (CBD) products, which went from a nearly unknown acronym in 2015 to a $2.8-billion market by 2020. These days, CBD products are available in various forms, and you can consume them as oil, edibles, topical products, or capsules.
Despite its popularity, some people still might not know what CBD is, where it comes from, what it's used for, and more. We're going to shed some light on this, as well as another related acronym that has been popping up recently, CBG.
What is CBD?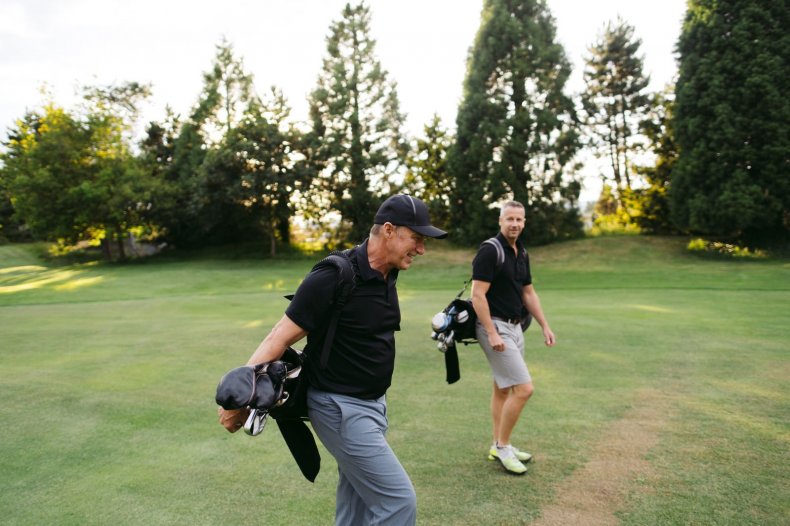 According to the Mayo Clinic, there are two main cultivated strains of the Cannabis sativa plant: marijuana and hemp. The latter has been used historically for a variety of products, including paper and clothing. Marijuana, on the other hand, has been cultivated for the high level of tetrahydrocannabinol (THC) it contains, which gives consumers that characteristic "high" feeling from consuming it.
CBD is derived from the hemp plant, and according to Harvard Health, it's the "second-most prevalent of the active ingredients of cannabis (marijuana)" and an essential component of medical marijuana.
CBD doesn't have the same psychoactive properties that THC does, which means consuming it won't get you "high." The World Health Organization reports that "in humans, CBD exhibits no effects indicative of any abuse or dependence potential. To date, there is no evidence of public health-related problems associated with the use of pure CBD."
Scientists are still in the early stages of researching the myriad of potential benefits CBD products might have. So far, researchers have discovered that pure CBD could present effective treatment for some severe forms of childhood epilepsy. Other early research indicates promising results for CBD as a treatment for anxiety and chronic schizophrenia, but further studies are needed before any conclusive claims.
What is CBG?
According to the 2016 version of Neutraceuticals, cannabigerol acid (CBGA) in its acid form serves as the precursor to other cannabinoids. Through a chemical process, CBGA loses its acidity and is transformed into CBG, which could better interact with our body's cannabinoid receptors in the endocannabinoid system. According to Harvard Health, CBG is a non-intoxicating cannabinoid, similar to CBD.
Studies into the benefits of CBG are still in pre-clinical stages. Human studies are necessary to test the theorized effects, but these animal studies could offer insights into the potential benefits of CBG.
A 2016 study found that CBG treatments encouraged rats to double their food intake and increase the number of meals they consumed. CBG can produce these appetite-stimulating results without the intoxicating effects of THC, indicating that it could be used as a novel treatment for disorders impacting eating and body weight regulation.
Another study from 2020 investigated the antibacterial properties of 18 cannabinoids, including CBG, against methicillin-resistant Staphylococcus aureus (MRSA), also known as antibiotic-resistant staph infections. The researchers found that CBG was the most powerful of the cannabinoids tested and was equally as effective as the powerful antibiotic vancomycin.
What's the Difference Between CBD and CBG?
Because they are both non-intoxicating cannabinoids, CBG and CBD are sometimes grouped together. However, there are some critical differences between the two cannabinoids that you should know.
A crucial difference between CBD and CBG is their relative availability. Researchers indicate that CBG is available at significantly lower concentrations than CBD in Cannabis plants. However, some efforts are being made now to cultivate strains with higher CBG concentrations.
Another critical difference between CBD and CBG is the amount of research available. According to the FDA, CBD has already been approved as a treatment for certain types of epilepsy in humans, but CBG is still in pre-clinical trials and animal studies.
Additionally, CBD and CBG have different molecular structures. This means they have distinct arrangements and numbers of carbon, hydrogen, and oxygen atoms, giving them different shapes. Their differing structures might cause them to interact with receptors in our endocannabinoid system differently.
Another study found that CBD and CBG in combination might be more effective at reducing neuroinflammation—which refers to the inflammation of nervous tissues in the brain and spinal cord—a common symptom of amyotrophic lateral sclerosis (ALS). The researchers determined that "the benefits shared by CBD and CBG are enhanced when they are combined."
Where Can You Get CBD and CBG?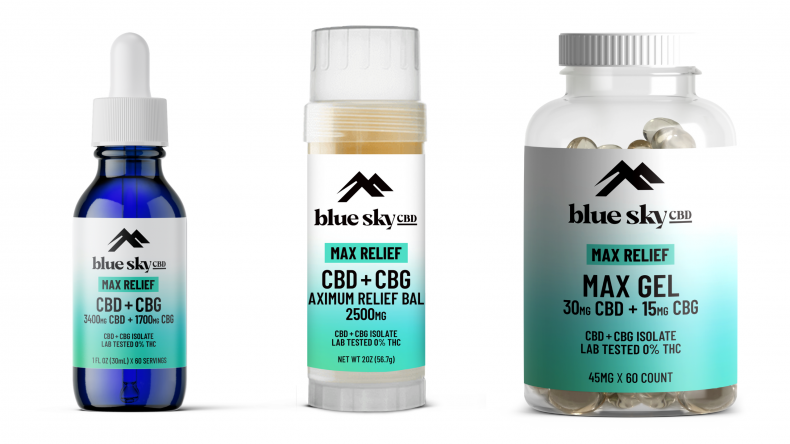 If you're interested in trying CBD or CBG products for yourself, you might want to consider Blue Sky CBD, a Denver-based company with a wide range of CBD products containing zero THC.
Last year, Blue Sky CBD released their new Maximum Relief formula, a high concentration combination of CBD and CBG. The formula includes over 3,400 milligrams of CBD blended with 1,700 milligrams of CBG in a 30-milliliter bottle. Blue Sky CBD recommends starting with a 0.25 to 0.5-milliliter dose and increasing after one hour if necessary.
Click here to buy a 30-milliliter bottle of Blue Sky CBD + CBG Maximum Relief Oil at a discounted price of $135.20 if you use code NEWSWEEK at checkout for 20 percent off.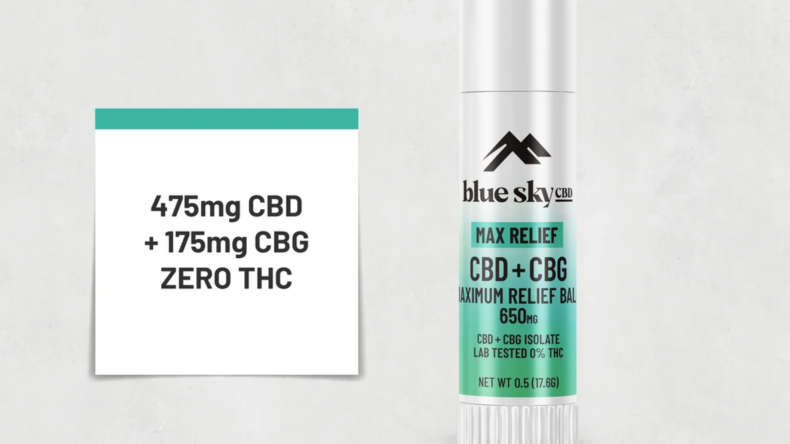 Alternatively, if you want to apply treatments directly to the source of your discomfort, Blue Sky CBD offers Blue Sky CBD + CBG Maximum Relief Balm. It combines 700 milligrams of CBG with 1,800 milligrams of CBD in a convenient topical balm. Simply roll onto the impacted area and massage into the skin.
Physical therapist Darrel Martin says that his "patients LOVE the Blue Sky CBD Deep Relief Balm with manual therapy, especially the total knee replacement patients. They truly love it and feel the difference almost immediately."
Click here to buy a two-ounce container of Blue Sky CBD + CBG Maximum Relief Balm at a discounted price of $72. Try a sample for only $32 when you use code NEWSWEEK at checkout for 20 percent off.
Blue Sky CBD also offers gel capsules of their potent formula. Each dose of the gel pills contains 30 milligrams of CBD with 15 milligrams of CBG, and they recommend you take two tablets twice a day, increasing the dosage as necessary.
Click here to buy a 30-count bottle of Max Gel at a discounted price of $68 or a 60-count bottle at a discounted price of $120 if you use code NEWSWEEK at checkout for 20 percent off.
According to Dr. Adam Graves, the Blue Sky CBD Maximum Relief formula, in oil, balm, and gel forms are the "best products [his practice has] found that consistently produce great results." He also appreciates working with Blue Sky CBD, and says that "To have a group like Blue Sky providing us with ongoing education and full transparency with their formulas has been incredible for our whole group, and most of all our patients."