Sponsored Article
CBD Mouthwash Study Has Implications Far Beyond "Word of Mouth" Especially For Seniors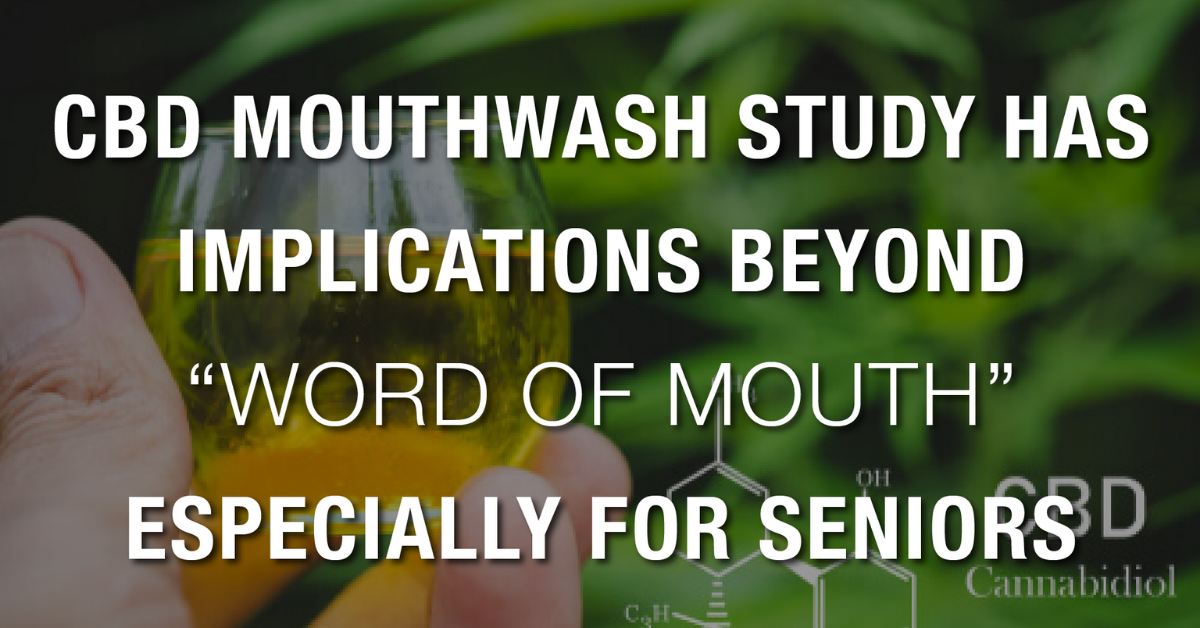 For most young people, a mouthwash is just for freshening their breath, but for Seniors, gum (periodontal) disease is an increasing problem as we age.
Marijuanamoment.net reports, "In a recent study out of Belgium, researchers reported that cannabinoid-infused mouthwash was just as effective at killing certain plaque-related oral bacteria as chlorhexidine, an active ingredient in many prescription mouthwashes."
The study actually involved two different cannabinoids, one with CBD and another with CBG (cannabigerol), but neither contained the psychoactive THC.
The study, "Cannabinoids infused mouthwash products are as effective as chlorhexidine on inhibition of total-culturable bacterial content in dental plaque samples" was published on June 23 in the peer-reviewed Journal of Cannabis Research,
Another study, published by The National Center for Biotechnology Information reports "Cannabinoids have the potential to be used as an effective antibacterial agent against dental plaque-associated bacteria. Moreover, it provides a safer alternative for synthetic antibiotics to reduce the development of drug resistance."
The fact that CBD has powerful antibiotic and anti-inflammatory effects suggests that it may have a wide variety of other medical uses, and this study demonstrates a way that it may be effective in treating or preventing a variety of infections, oral or otherwise.
I am dubious about needing a cannabinoid "mouthwash". CBD tinctures and oral strips provide an easier, more convenient way of using cannabis for oral health. When the tinctures or dissolved oral strips are "swished" around the mouth, they will provide more concentrated exposure to cannabinoids.
In any case, for Seniors, it is now clear that orally ingested CBD and other cannabinoids should be a regular part of our periodontal care.
Richard Cowan is a former NORML National Director and author of the syndicated column on marijuana and hemp, Marijuana Weekly News.