Sponsored Article
Celebrate Employee Appreciation Day on March 5: Awesome Gifts Under $50
Celebrate Employee Appreciation Day on March 5: Awesome Gifts Under $50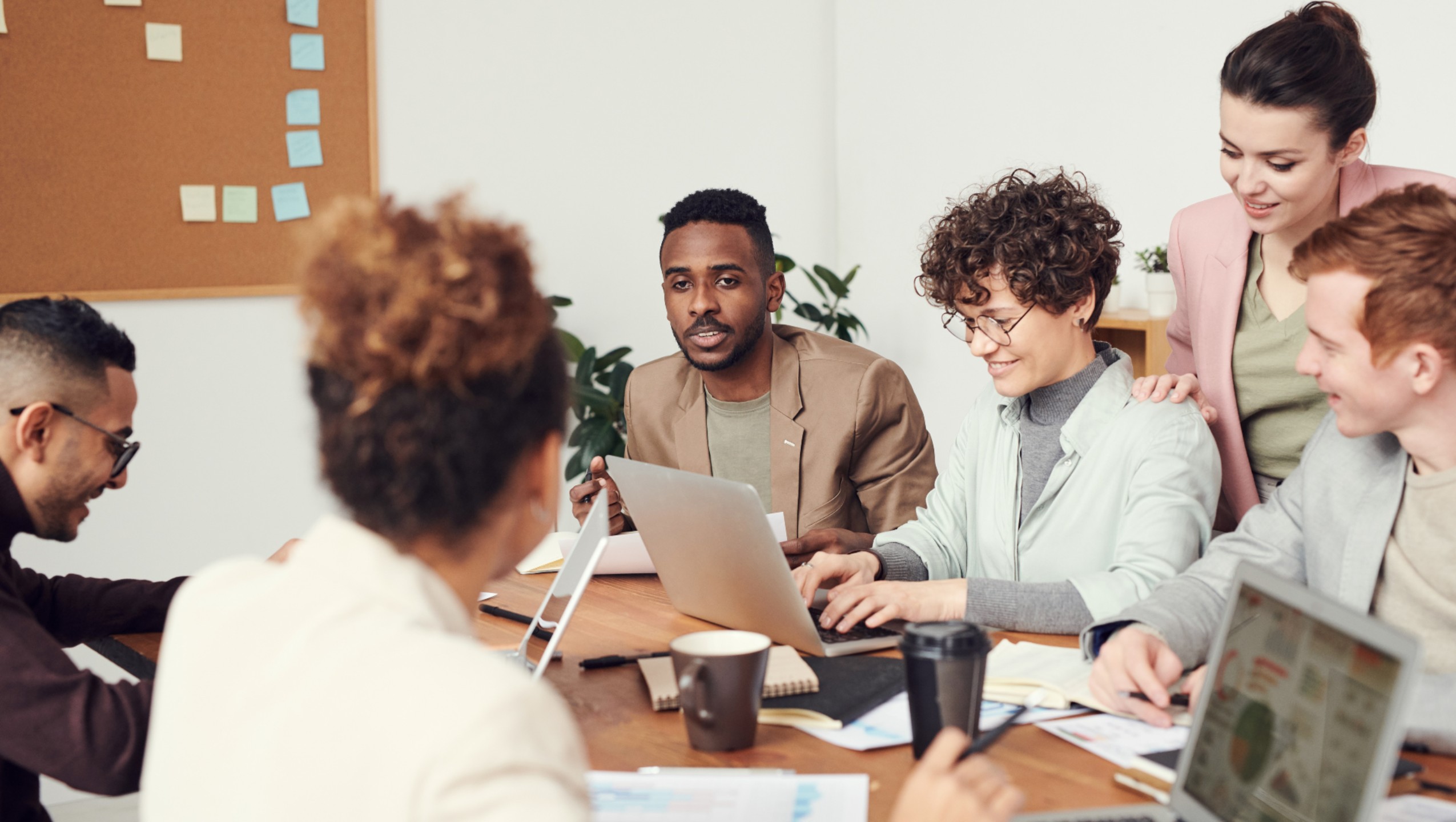 National Employee Appreciation Day falls on March 5 this year, and it's a great opportunity for bosses to let their team know how much they value their hard work and contributions to the company. The last year has been incredibly challenging for everyone, and your team definitely deserves more than a pat on the back for gutting it out and making it to this point.
If your employees are conscious of when National Employee Appreciation Day is, they could already be expecting a long, thoughtful email from you, signed with a "Take the rest of the day off!" note. But you might be wondering how to surprise them and show your appreciation more tangibly. Fret not—we've got you covered!
Check out this list of great gifts you can give to show your appreciation to your team or employees. The best part? All of them are $50 and under.
NOTE: Some of the suggestions in this list are also available as monthly subscription boxes. Make sure to select "Give as a gift" at checkout if you wish to order a single box instead of signing up for a subscription.
Work From Home Essentials
It's safe to say that taking Zoom calls in the kitchen will continue to be the norm for the better part of this year, so give your employees something they can use to spruce up their home offices, or at least give them some cheer while they jot down their to-dos.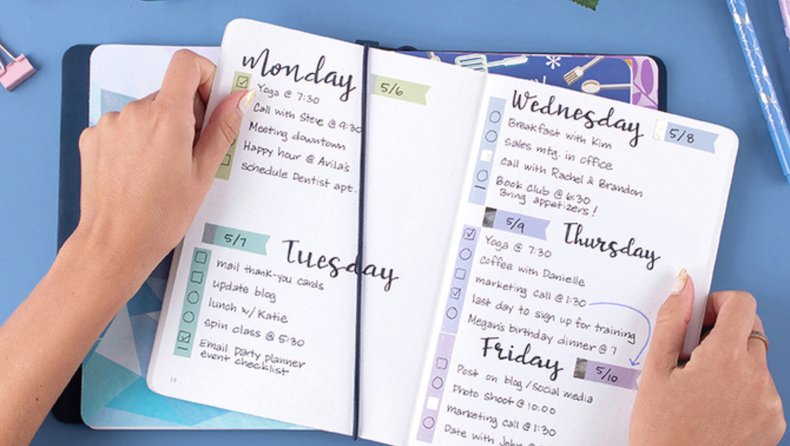 You can get this undated journal for only $20—it's perfect for both work and play. The vegan leather cover comes in several colors and has four elastic bands to fit up to four notebooks. It can be customized to meet the user's unique needs, whether it's bullet journaling, budgeting, or simply having a blank canvas when creativity strikes.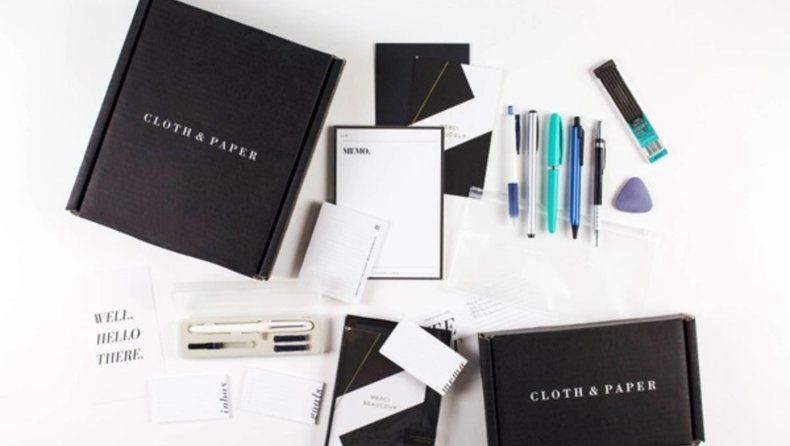 This curated gift box from Cratejoy is the perfect gift for the employee who's a diehard pen collector. For $16, your employee gets a package that includes various beautiful writing instruments, including limited edition pieces that may not be available elsewhere in the United States. Give them the perfect tools for writing down that next big idea!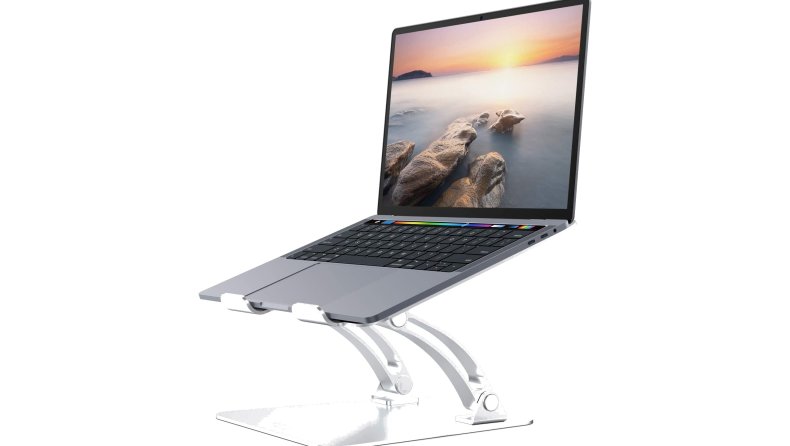 This stand is a useful gift to help employees avoid neck and shoulder pain from prolonged sitting and hunching over their laptops. The "legs" can elevate the laptop and adjust its viewing and typing level. This futuristic-looking accessory has an aluminum plate to keep your employee's device cool and protected, too. It's compatible with most laptops from 11 to 17 inches and sturdy enough to work on while standing up. It's a steal at $36, and with free shipping to boot!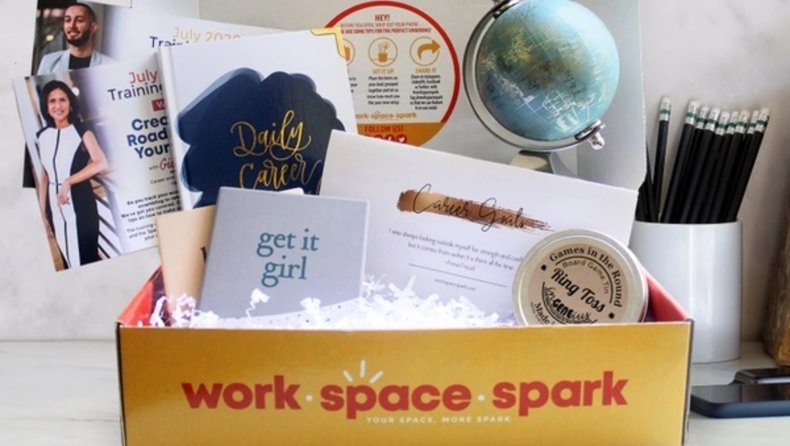 Gift your employees with essentials for their desk and career progression. Each box contains four to five desk decors and office productivity items. This $48 box also comes with access to exclusive, members-only online career webinars, training, and articles that can enrich your team members' skills!
Food and Drink
Since office parties are on hold, bring the party to your team's doorsteps! Skip the pizza and reward your employees with these premium, reasonably priced gastronomical picks instead.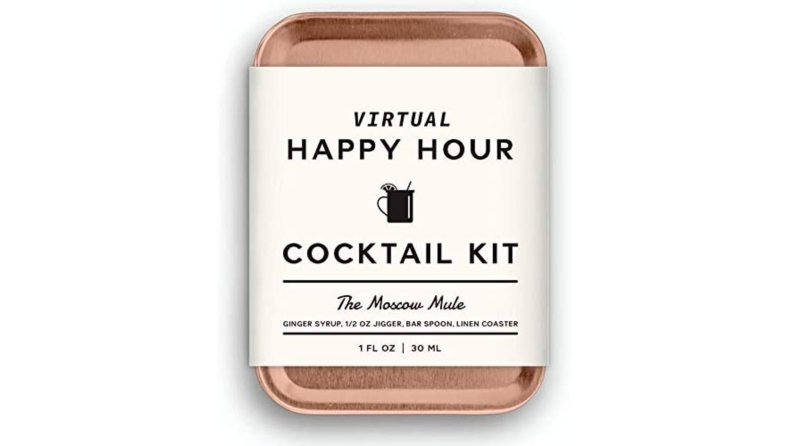 This cocktail kit contains all the ingredients and accessories needed for a delicious Moscow Mule. Just get your favorite vodka, add the ingredients and stir! The components are all pre-portioned for the perfect drink. Each $24 kit also has a half-ounce jigger, a recipe card, a bar spoon, and a linen coaster to add a polished touch to the finished product.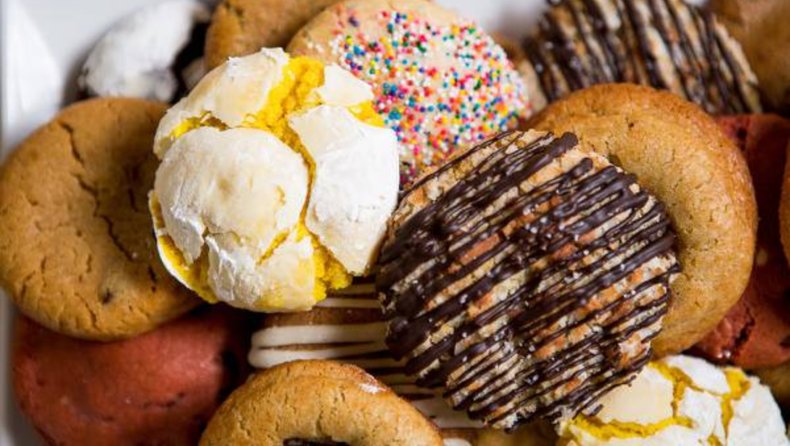 Who doesn't like cookies? This sweet box contains a package of international craft coffee and two freshly baked cookies paired to the coffee's roast profile. It's definitely worth more than its cart price of $19.95—perfect for break time or for celebrating a work win!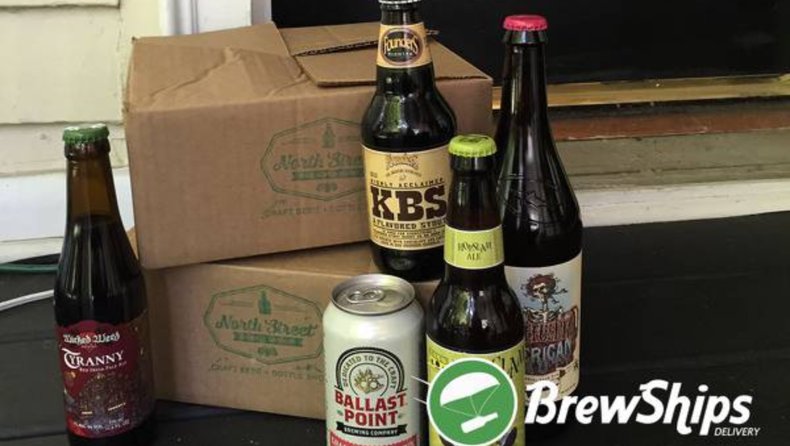 This is the perfect appreciation token for the employee who's always game for a round or two. For only $37, this gift box contains 12 craft beers, featuring four bottles or cans from three different brewers. It's just what they'll need to recreate happy hour at home!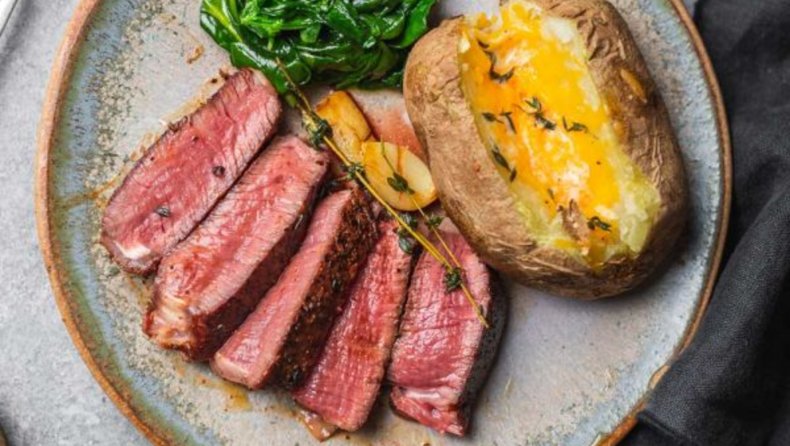 It's a wild-card suggestion, but we're certain that employees will love this indulgent gift—it's the next best thing to treating them out to a fancy dinner. Send them this top-selling steak from Snake River Farms, then challenge the team to a virtual cook-off. A 6-ounce cut starts at $43, but you can definitely go bigger if you're feeling generous.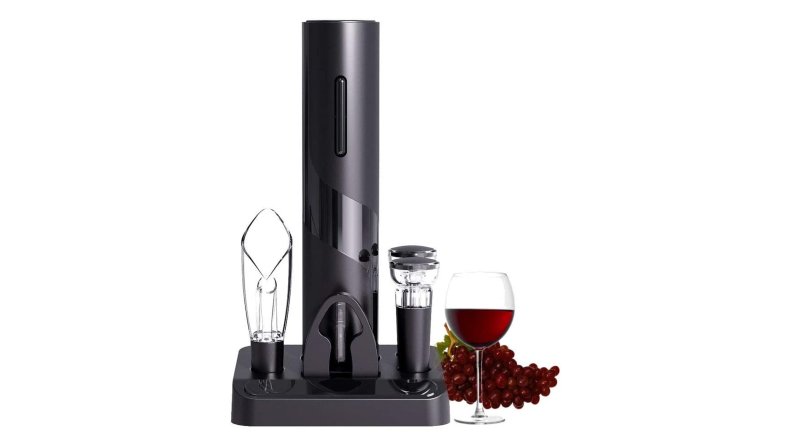 It's not only a dinner table conversation piece: This electric wine opener is actually made of four useful devices in one because it also functions as a foil cutter, wine aerator pourer, and vacuum stopper. The budding sommelier in your team will love this, and they won't believe that you can get one for only $24!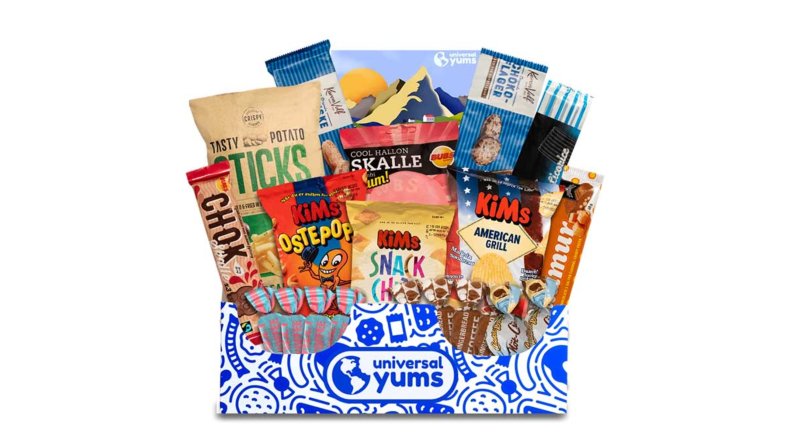 Your team will love receiving this adventurous box of treats! It features 10 to 12 unique snacks from Italy, a 16-page booklet with trivia and games, and other bonus content. Go ahead and order one for yourself as well—it's only $31 per box and ships free within the U.S.!

Self-Care
Your employees need to prioritize their well-being to stay productive. Nudge them to finally have that overdue me-time session with these calming and nurturing essentials.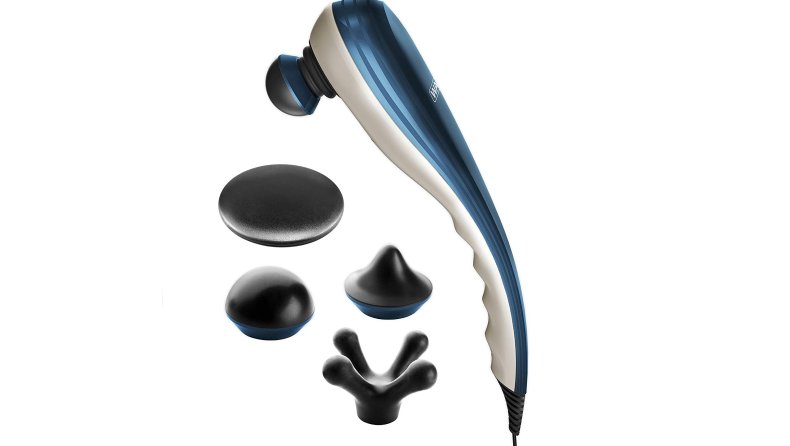 Sitting Disease is a real work hazard, at home or in the office. Your employees will thank you as they get back and shoulder pain relief with this $28 hand-held massager. It has over 7,000 5-star ratings on Amazon, so you know it must be the real deal. Its intensity level can be adjusted, and it has four unique adjustment heads to provide targeted relief on sore areas.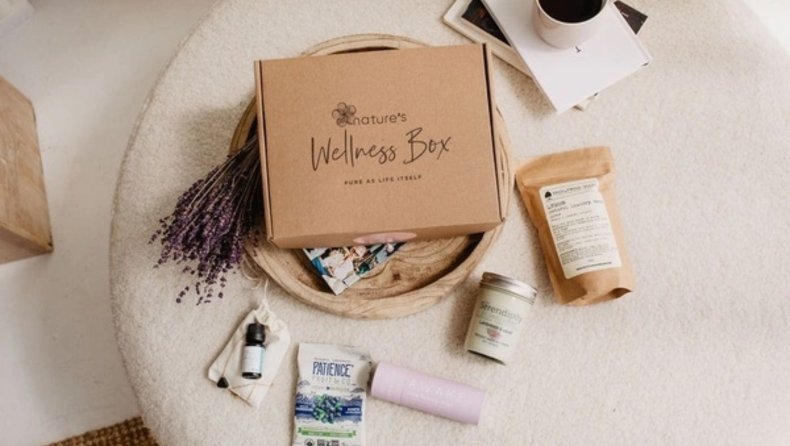 Health buffs, yogis, and overtired parents on your team will enjoy this $35 box of calm. It contains aromatherapy-infused products like candles, essential oils, and even organic household items. Not to mention, each handpicked item is all-natural and vegan, so it's an indulgence you can really feel good about.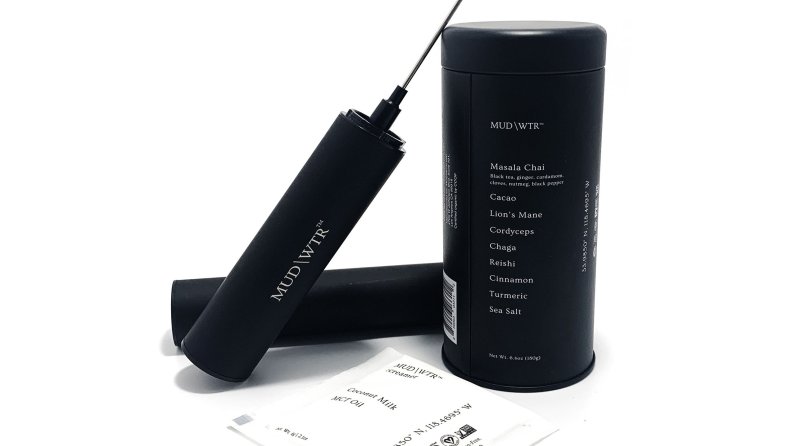 Have you heard of MUDWTR? It's a coffee alternative made from eight organic ingredients known to boost our energy, focus, and overall health. It only contains one-seventh of the caffeine of coffee, yet it claims to provide enough natural energy and focus to help us get through the day. Be the cool boss who introduces this super drink to your team by giving them the starter kit! Get 30 servings with accessories for only $40.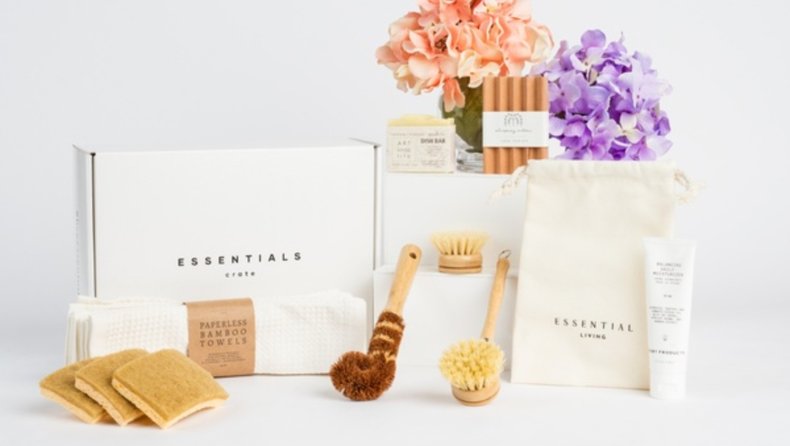 Employees will love this care package of well-made, sustainable household items. The box contains three to five full-size, all-natural products for home or personal care. Even the packaging is recyclable—how cool is that? What's even cooler is that a portion of each box's proceeds goes toward funding a new nonprofit organization each quarter. For $35, that's already a sweet deal!
Gift Cards
When all else fails, you can't go wrong with gift cards. These are as good as cash on their favorite stores or apps! Here are some popular options to consider:
Whatever you choose for your employees' appreciation gifts, don't forget to include a personal note mentioning why you value them so much. Your sincere recognition of their effort is still one of the best presents you can give to your team—not just on this day but also all year long.