Sponsored Article
Celebrate the Fourth of July With These New Frames in Red, White, and Blue
We've Highlighted 10 Pairs of Frames From Befitting for Our Star-Spangled Style Guide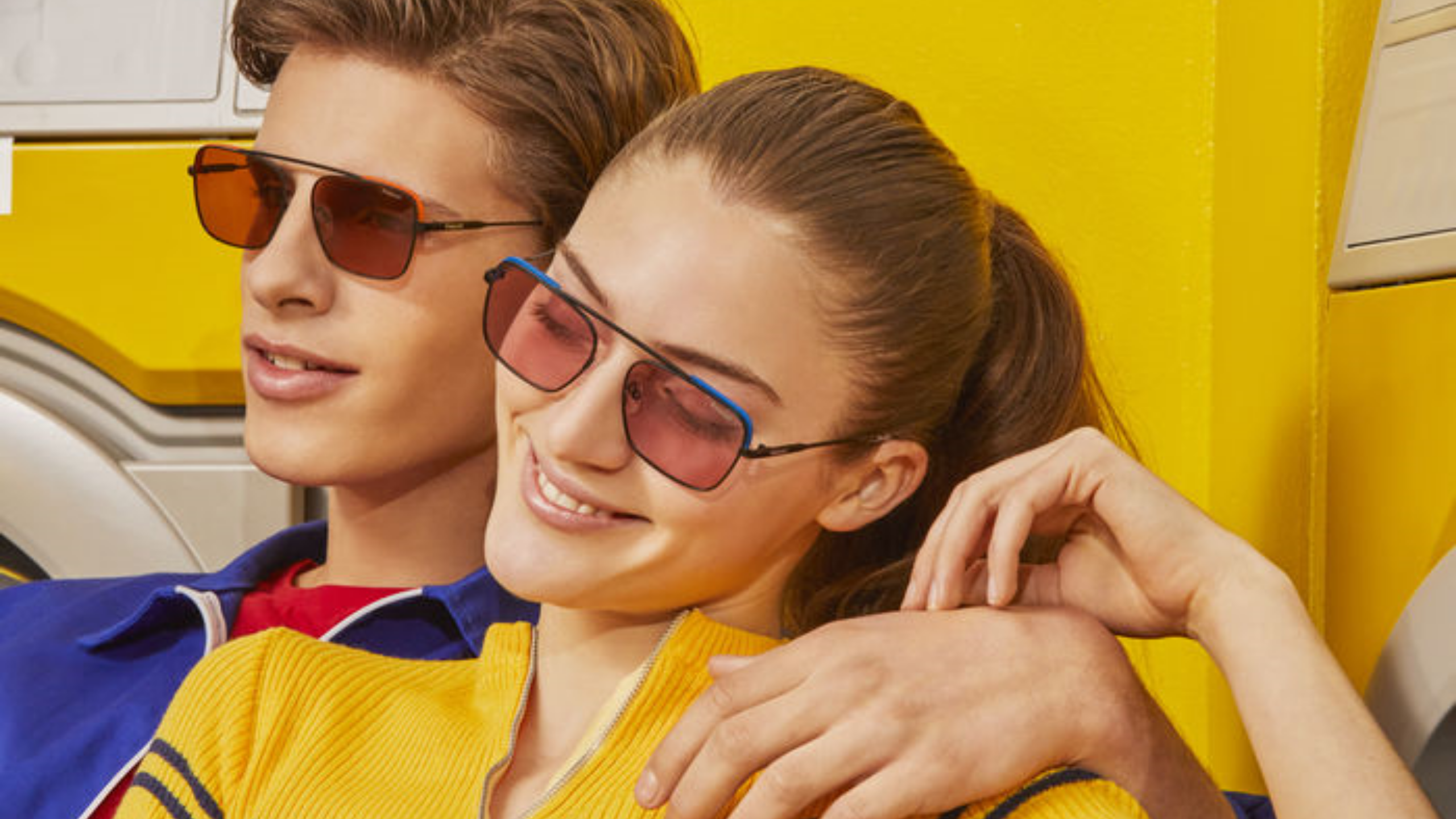 From backyard barbecues and street-long block parties to fantastical fireworks displays—the way Americans celebrate the Fourth of July are varied.
You don't need to wave an American flag to show off your patriotic spirit. Befitting has a wide selection of specs and shades in red, white, and blue. We've highlighted 10 pairs of frames for our star-spangled style guide, but you can also click here to check out the entire selection of glasses for yourself.
10 Red, White, and Blue Frames to Help You Celebrate the Fourth of July
Nike 7026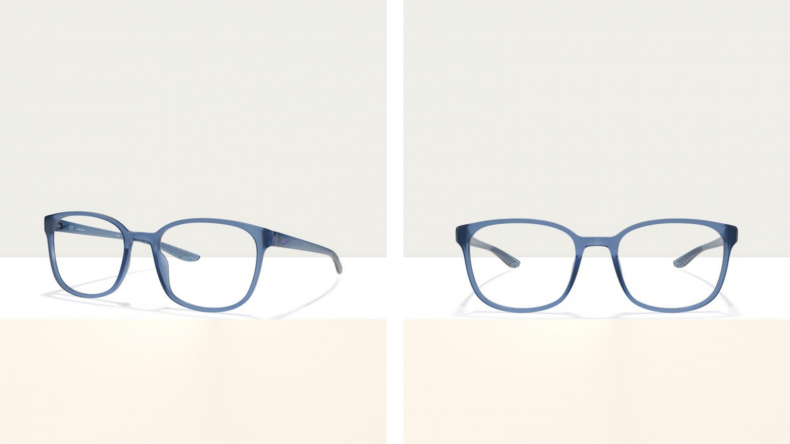 These crystal blue specs exude a calm smoothness, which might be a refreshing change of pace to your summer wardrobe. Why settle for traditional frames when you could rock these light, plastic frames without those pesky nose pads? Whether you live an active lifestyle or just want to update your outfits, these glasses could be part of your signature look. These unisex frames also come in black, for days when you want to go for a classic yet casual feel.
Click here to buy them for $173.
Vogue VO5315S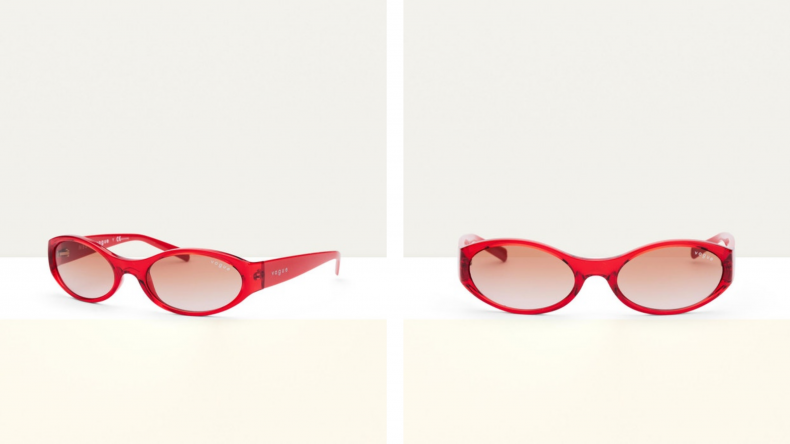 Don these shades with a pair of loose-fitting jeans and an early aughts style crop top, and you could be channeling your favorite millennial style icon. You probably won't need sunglasses on to watch the fireworks at night, but you might want to wear these to block the shade your haters send your way. They're obviously just jealous that they're not bold enough to pull off such a trendy look. If you need content for your style blog, you might want to pick up these chunky oval shades in black and tortoiseshell.
Click here to buy them for $111.
befit 3733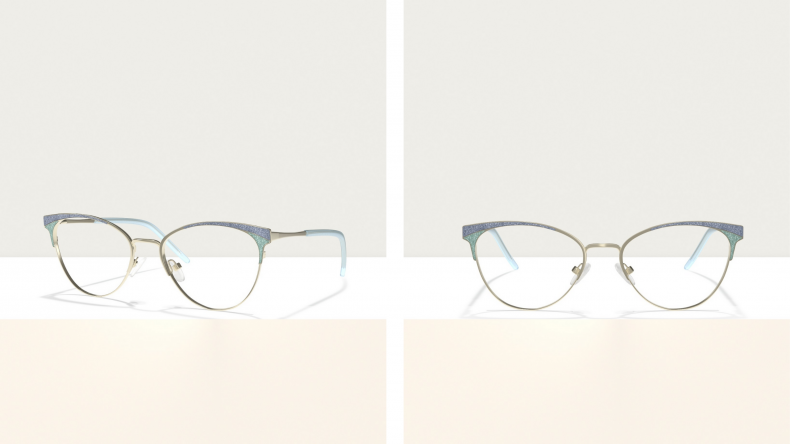 What was that burst of bright colors, glistening metal, and sparkling glitter? Did someone set fireworks off in here? It was just you walking in with those stylish cat-eye frames. The gold-rimmed lenses are edged in two tones of bright blue glitter with coordinating crystal turquoise temples. You could dazzle the crowds every day with the blue pair or gold with black glitter option.
Click here to buy them for $89.
Vogue VO5212S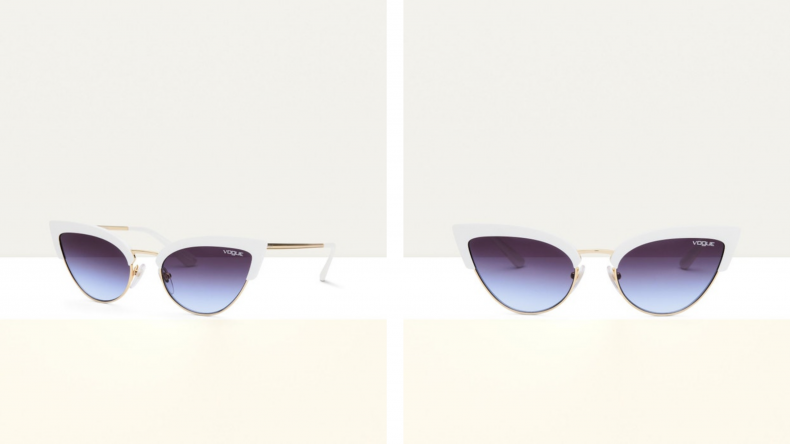 Bold white frames? Check. Blue gradient lenses? Check. All you need to do is to wrap a red handkerchief around your neck to complete your retro-inspired look. The gold accents would probably look fabulous with a pair of gold hoop earrings, which we already own. So are you going to wear this outfit, or is it OK if we do? We should probably coordinate just in case. You could get these chic sunglasses in tortoiseshell or black instead. There's nothing more embarrassing than showing up to a party in the same outfit as someone else.
Click here to buy them for $96.
Ray-Ban RX5285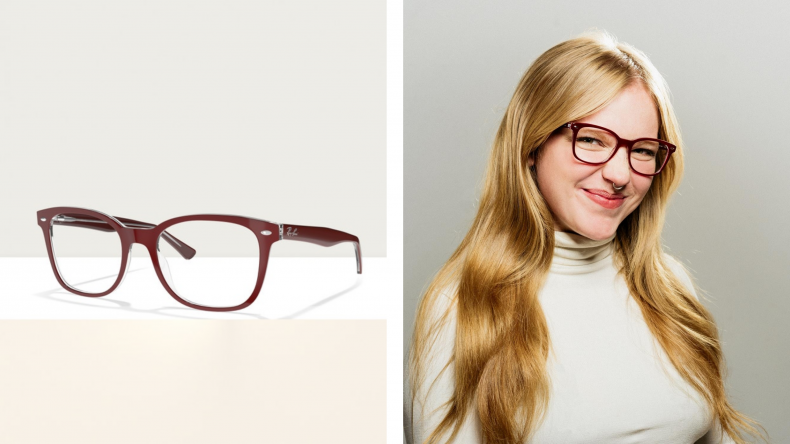 One look at these frames, and it's easy to see how easily they stand out from the pack. Just take a peek at how well the deep red complements the transparent backing, and you'll understand why Ray-Ban is such a major name in eyewear. You can see the same attention to detail and aesthetics in all the colors these frames come in, from classic black to tortoise green.
Click here to buy them for $189.
Polaroid PLD 2081SX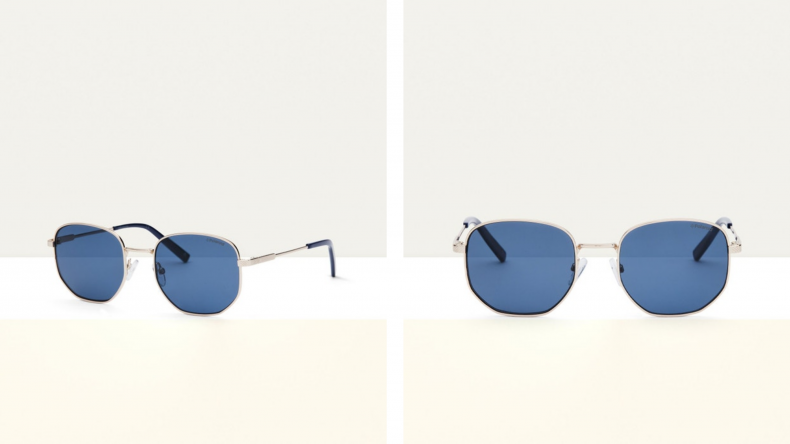 You could be bold in the boardroom, thoughtful when you pick up flowers for your mom, hilarious while cracking jokes with your friends over some brews, and romantic when you whisk away your significant other on a fairy-tale getaway. You could show off the endless sides of your multifaceted personality with these angular shades. These unisex sunglasses feature blue polarized lenses, thin gold rims, and matching blue temple tips. Want to show off all the sides of you in a more subtle way? These glasses also come in gunmetal and dark gunmetal for a more classic color choice.
Click here to buy them for $98.
Ray-Ban RX4246V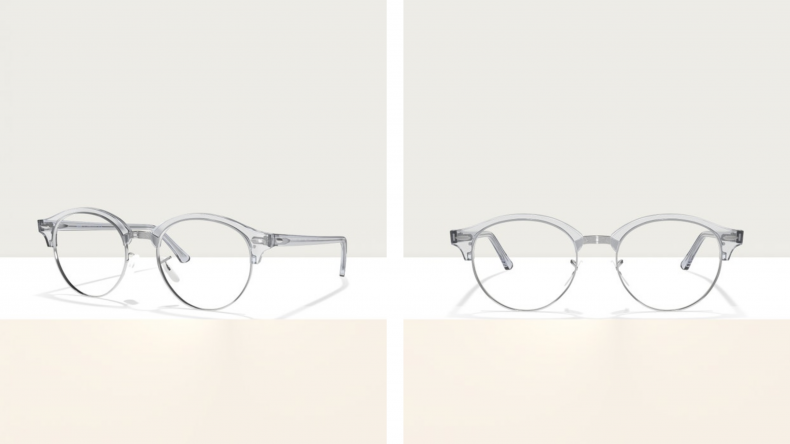 Clear the way! We have a style icon coming through. We know what you might be thinking: Transparent isn't the same as white. Just consider these clear frames the modern equivalent. But you're such a trendsetter, you probably already knew that. A horn-rimmed version of a round lens is a modern update we can all get behind. These frames are also available in black, tortoiseshell, clear with gold, and tortoiseshell with gold.
Click here to buy them for $189.
Betsey Johnson Razzle Dazzle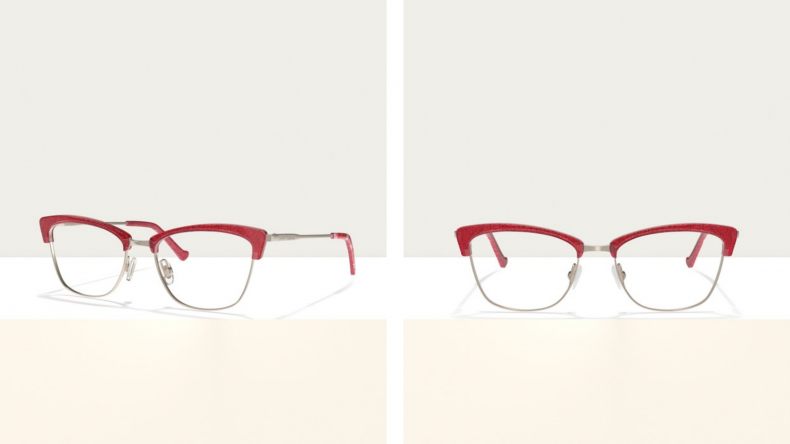 You could "give 'em the old razzle-dazzle" without even having to perform a cabaret show. Just don these sparkly specs, and everyone will probably think you're a star. Do you have what it takes to make it as a great performer? Maybe. Do you have what it takes to rock these dazzling frames? Definitely.
These cat-eye glasses feature a bold red glittery horn-rimmed design with coordinating red floral patterned temple tips. You could also get the glasses in silver to add a little sparkle to your daily life.
Click here to buy them. Originally priced at $147, currently on sale for $124.95.
Ray-Ban RB3025 Aviator Large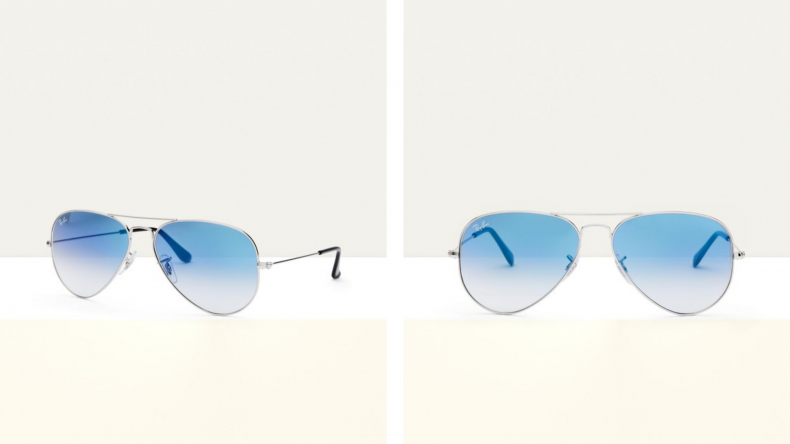 Ray-Ban Aviators are undeniably cool. We could list all the celebrities that gravitate toward these classic shades, but that list would probably be longer than you'd want to read. Instead, let's just focus on how incredible you could look rocking these bad boys. With their sleek silver frames, beautiful blue lenses, and black temple tips, you could be looking summertime fine all year long. These frames are available in seven different colors, so you could rock a different pair every day of the week.
Click here to buy them for $211.
Tony Hawk TH562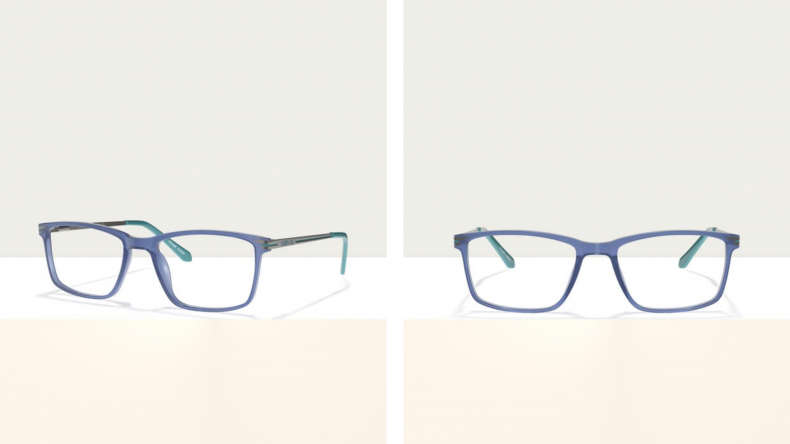 We're not sure when skateboarding icon Tony Hawk started to dip his toes into the world of fashion, but if he keeps popping out trendy specs like these, then we're not upset about it. Gunmetal temples complement the crystal denim-blue frames with a turquoise stripe. Meanwhile, turquoise-dipped temple tips finish the look on these rectangular specs. They're also available in clear with blue temple tips and gray with red temple tips. After all, who doesn't love variety?
Click here to buy them for $113.