Sponsored Article
Chinese New Year 2021: When Is It and How Do You Celebrate?
Celebrate the Lunar New Year with this helpful guide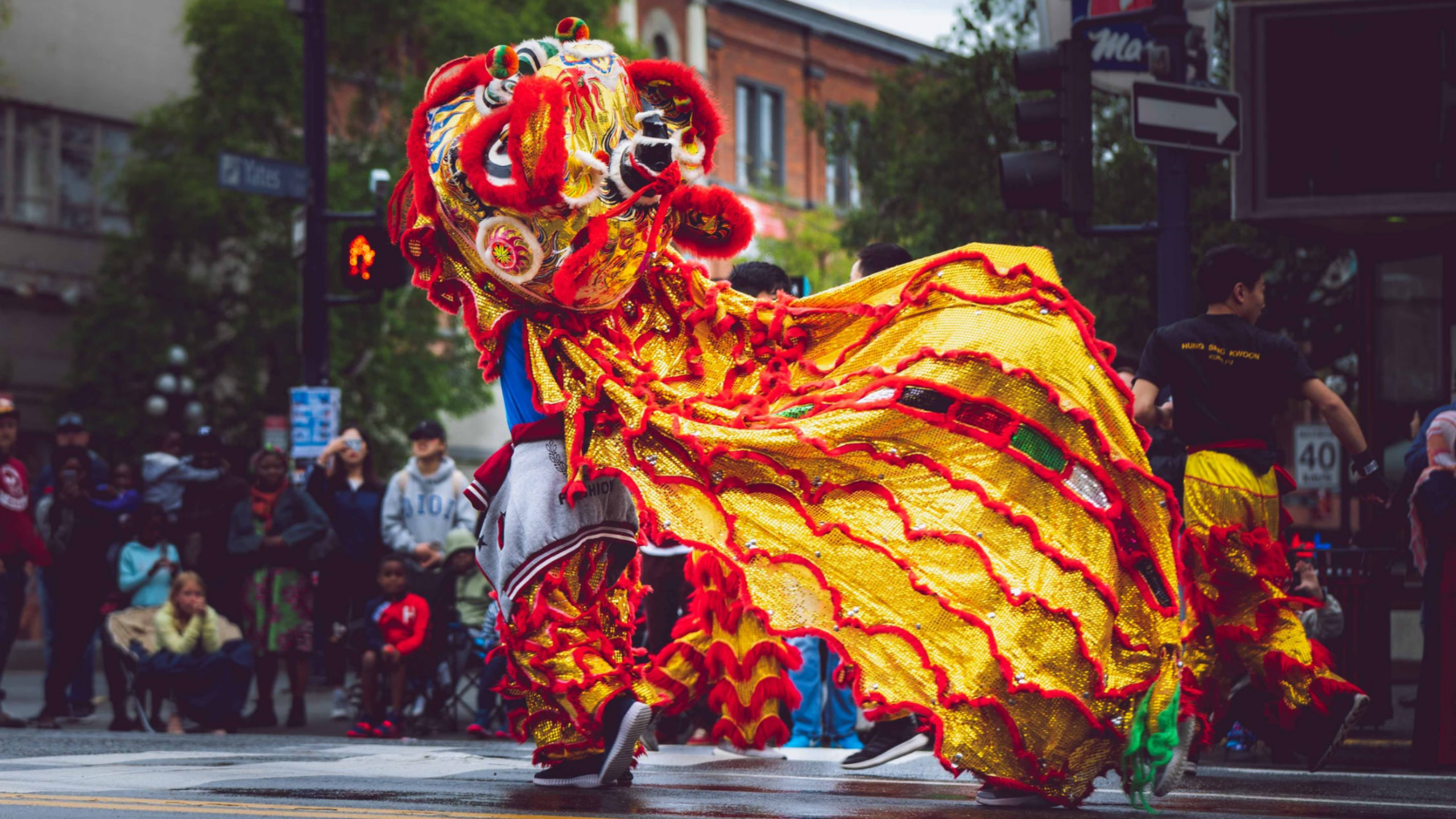 Chinese New Year, also known as the Spring Festival or the Lunar New Year, is a big celebration in Chinese culture and in other East Asian countries. An important holiday for many people, Chinese New Year is typically celebrated with families and friends to mark the end of winter and the beginning of the spring season.
There are many activities that people partake in to celebrate the Chinese New Year, which start on the evening preceding the first day of the calendar year (the new moon that appears between January 21st and February 20th) and end on the full moon (on the 15th day). This 2021, the Chinese New Year falls on February 12th and marks the Year of the Ox. Here's a day-to-day guide to celebrating the 2021 Chinese New Year.
Pre-Chinese New Year (Jan. 20–Feb. 10, 2021)
Preparing for the Chinese New Year begins almost a whole month before the occasion itself.

Spring Cleaning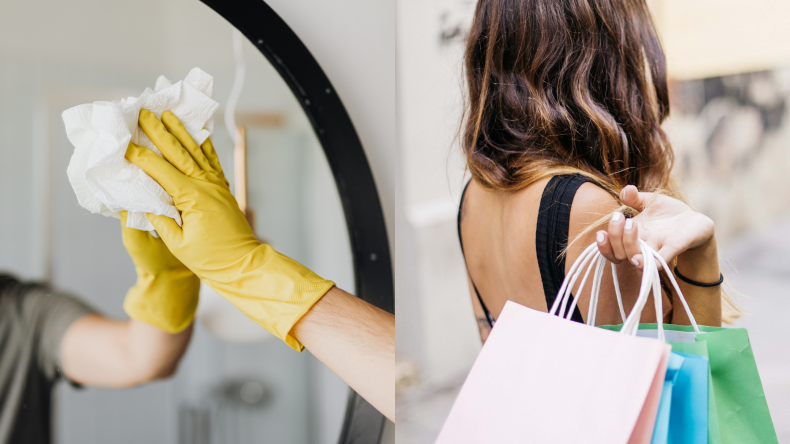 Starting on the 23rd of the 12th lunar month, people clean their homes thoroughly in preparation for the spring season. They pack away all of the winter clothes they no longer need, put unused items in storage, and clean every surface of the house. This activity represents a desire to put away old things and sweep away the dust and other concerns of the previous year in order to welcome the new year with a fresh start.
BISSELL Featherweight Stick Lightweight Bagless Vacuum with Crevice Tool
What better way to sweep the dust away than with a powerful but lightweight vacuum cleaner? Powerful, convenient, and easy to use; its suction makes vacuuming easier for you to clean up the entire house without needing to change cleaning tools. It is quite versatile, too. You can use it as a stick vacuum, hand vacuum, or stair vacuum. It also has a crevice feature and floor nozzle to ensure that no dust is spared.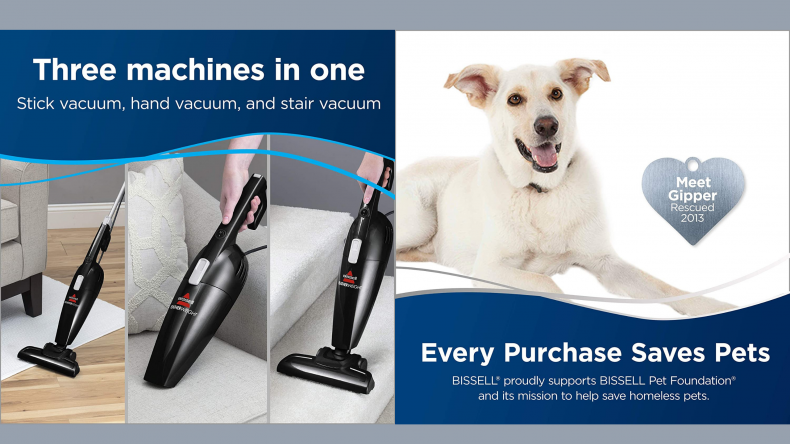 The best thing about this vacuum cleaner? Every purchase made supports the BISSELL Pet Foundation and its mission to give every pet a home.
Get this handy product now for only $29.99!
Shopping
After a thorough cleaning, people typically go out to splurge on things that can help them celebrate the Chinese New Year and its traditional festivals. They buy clothes that they can use in the spring, for example, or shop for other useful things at street markets.
Amazon Basics Collapsible Fabric Storage Cubes Organizer with Handles
Also available in other colors, these collapsible storage cubes with handles can help you store your winter clothes and organize the rest of your clutter at home while maintaining a clean and minimalistic aesthetic.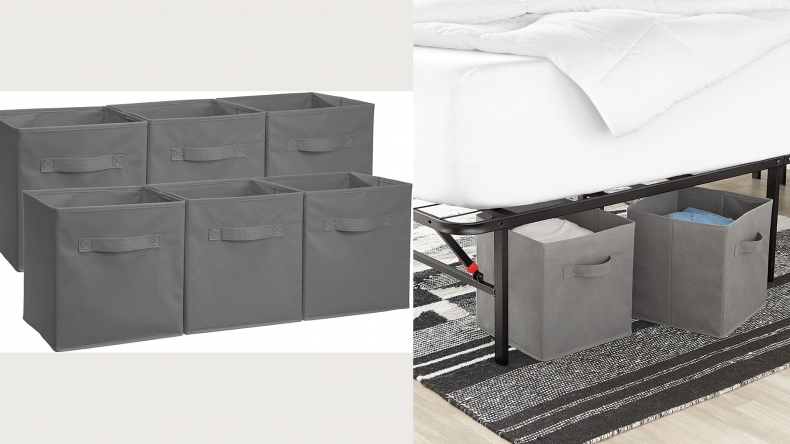 Each open-top storage cube is made with high-quality, sturdy materials that are lightweight but can easily carry its storage capacity. Moreover, these storage containers come with a 1-year limited warranty from Amazon Basics.
Buy a pack of 6 today for only $18.49!
Chinese New Year's Eve (Feb. 11, 2021)
At this point, people start decorating their homes with Chinese New Year decorations. In a home that observes Chinese New Year traditions, you will typically find red lanterns, red couplets, paper cutouts, and even New Year's paintings.
Couplets and Blessing Paper
Two types of literary devices you can find in a Chinese home are couplets and blessing paper. These literary devices are essential components of Chinese New Year decorations and are often plastered in entryways to welcome prosperity and luck in the home.
Couplets are basically literary devices that feature two consecutive lines taken from a poetry piece. They represent good luck and health for the home. Blessing paper, on the other hand, is a wrapped literary piece of paper that, when unraveled, contains a fortune for the recipient.
Chinese New Year 2021 Decorations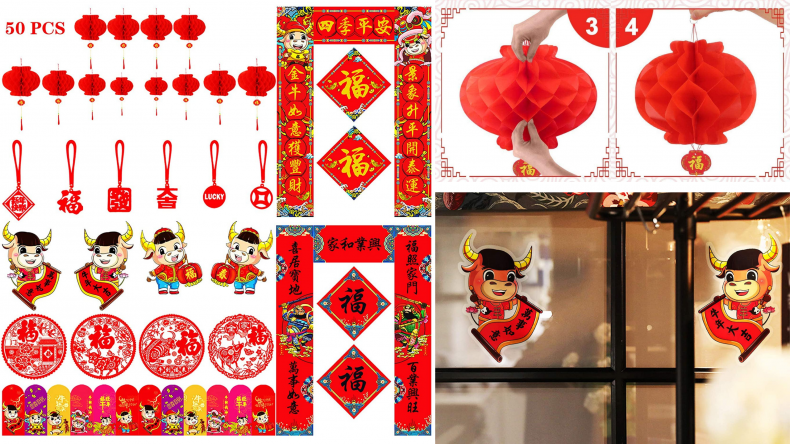 This set includes 2 pairs of couplets with banners (110 cm and 130 cm), 2 horizontal couplets, 8 paper-cuts of window grilles, 4 pieces of blessing paper, 12 cow red envelopes to put in gold coins, lucky money, and other small tokens, 12 Chinese red lanterns (diameter: 16cm, 20cm, 25cm, 30cm), 4 cow stickers, and 6 bonsai ornaments to decorate your home.
Buy this complete set now for only $17.99!
Give Offerings
Giving offerings to ancestors is another important activity during the Chinese New Year period. Many people give offerings to their ancestors before the reunion dinner on New Year's Eve to show respect and piety, and to request protection and prosperity for their families and descendants. They either do this in front of a shrine or a grave with incense and other things.
Household Incense Holder Dragon, Phoenix Plate, Joss Stick Burner, Lotus Elephant Stand
This gorgeous incense set includes one dragon phoenix plate with two removable incense holders with holes of different diameters to accommodate different types of incense.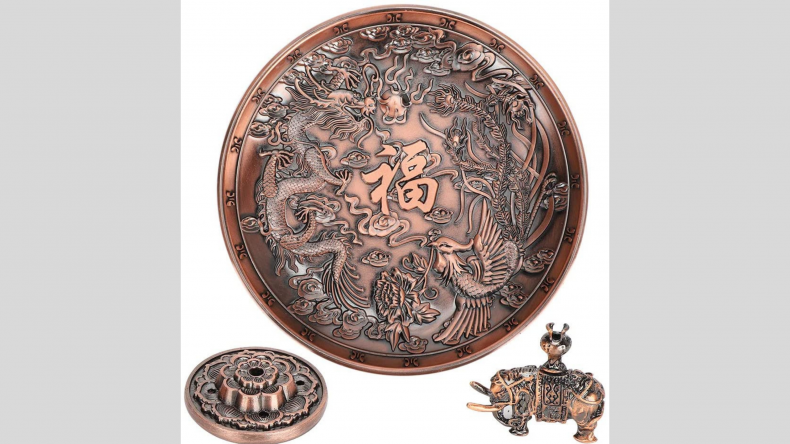 The delicate design of this incense set can also pass as home decor well after the holidays. The design is so exquisite, you can even give it as a gift to a family member or a friend.
Buy the set now for only $13.59!
GJMY Feng Shui Coins for Wealth and Success with Chinese Knot Lucky Coins Five Emperor Money
These ancient Chinese copper coins signify prosperity and good fortune and come in a red and gold gift bag.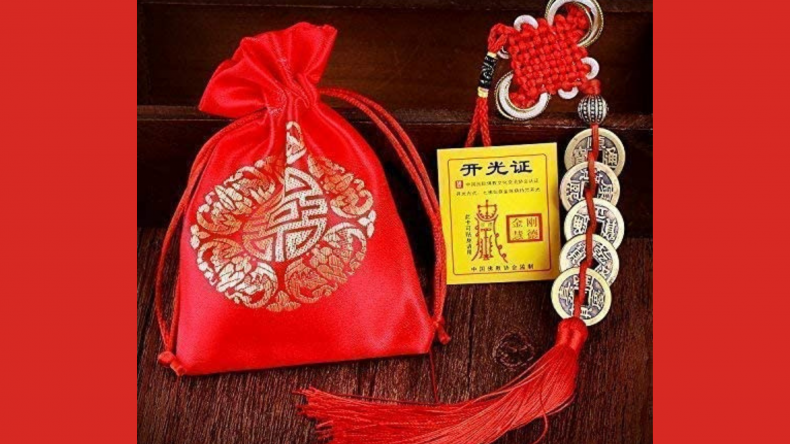 They are handmade and can double as gifts to your ancestors for Chinese New Year.
Buy these coins now for only $6.58!
The Reunion Dinner
The reunion dinner, also known as the New Year's Feast, is when families and friends gather around at a round table for dinner. Each dish served during this feast is carefully curated to symbolize the positive things the family wishes on its members for the rest of the year.
Dishes served during the Reunion Dinner typically include lucky food items like fish, dumplings, niangao (sticky rice cake), and spring rolls. Moreover, these lucky food items are integrated into the next meals throughout the Chinese New Year as a way to reinforce good health, luck, and prosperity.
Aroma Housewares 2-8-Cups (Cooked) Digital Cool-Touch Rice Grain Cooker and Food Steamer, Stainless Silver
A multi-functional cooker like this InstaPot from Aroma can help you prepare lucky food quickly and conveniently. The programming is so user-friendly that even technically-challenged people can use it with ease.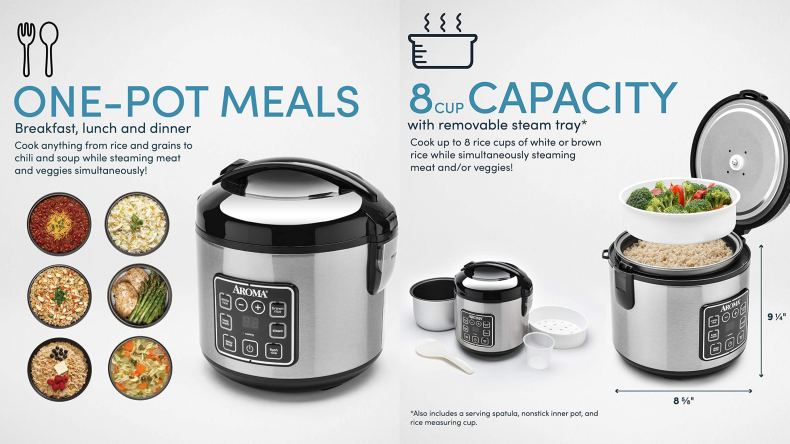 The InstaPot has an 8-cup capacity, which is perfect for big family gatherings and comes with a Bonded Granite nonstick inner pot, steam tray, rice measuring cup, and serving spatula.
Chinese New Year's Day 1 to 7 (Feb. 12 - 18, 2021)
Chinese people believe that whatever you do on the first day of the lunar year will affect your luck throughout the rest of the year. As such, they celebrate Chinese New Year's Day in style with lots of symbolism for better luck and prosperity.
As you ring in the Chinese New Year, it is also important to put on new clothes and say "gongxi", which means greetings or best wishes. Young people are also expected to visit their elders and relatives to wish them good luck and happiness in the New Year.
Give Gifts
It is customary to bring gifts for good tidings during these visits, like a good bottle of wine, spritzer, or liquor dressed in the lucky Chinese red and gold colors. If you opt for delivery, you might want to dress them up in Chinese New Year-themed colors
OOCC 2Pcs Chinese Brocade Dress Wine Bottle Covers
These wine bottle covers are designed to mimic the stylish aspects of the cheongsam, a type of body-hugging dress of Manchu origin typically worn by Chinese women.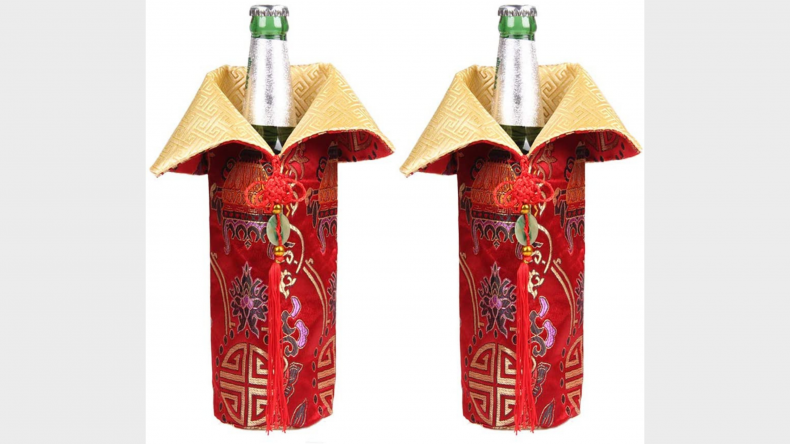 These wine covers are handmade and patterned with symbols and patterns associated with luck and prosperity.
Buy a pair now for only $9.99!
Adjustable Face Mask
Since the Chinese New Year festivities include going out and meeting people, it would be of the utmost importance to still wear a mask during the pandemic.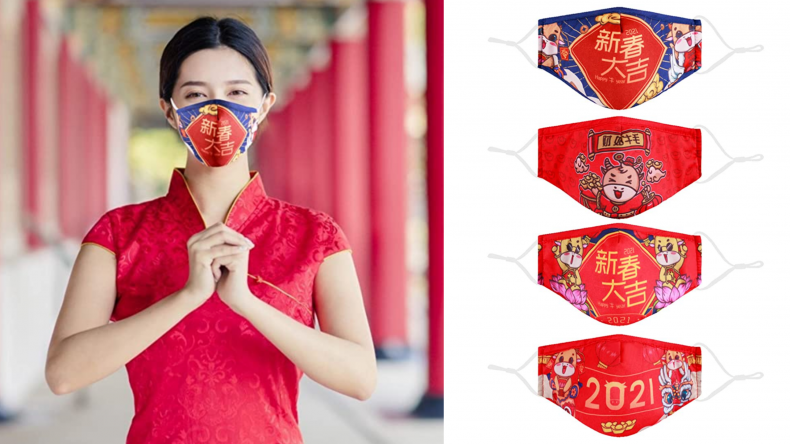 These Chinese New Year-themed adjustable masks are made of high-quality cotton and soft stretchable ear-loops to ensure a snug and comfortable fit. They are also reusable and washable, enough to last throughout the Chinese New Year.
Buy this stylish mask now for only $17.88!
Chinese New Year Day 15 (Feb. 26, 2021)
The 15th day marks the end of the Chinese New Year and this is usually celebrated with a Lantern Festival.
The Lantern Festival
This traditional ceremony involves sending glowing lanterns into the sky or releasing floating lanterns onto bodies of water. The glowing lanterns sometimes include prayers or wishes.
Chinese Lanterns Sky Paper Lanterns
Made of high-quality flame-retardant paper and a bamboo frame, these eco-friendly lanterns are safe for use to celebrate the Lantern Festival. Each lantern comes with operating instructions to ensure the utmost safety. They are also easy to assemble and the wax fuel is easy to light up.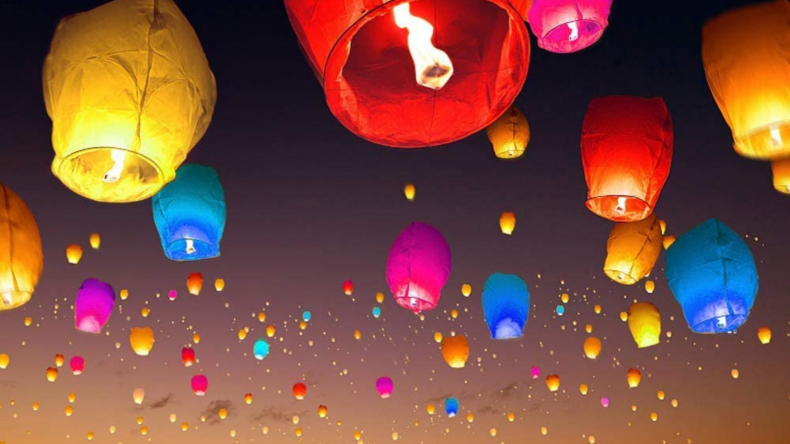 Before lighting up your lanterns, make sure to write down your wishes, messages, and prayers for the New Year. Also, don't forget to check with your local government regarding the rules on using floating lanterns.
Buy a set of 10 now for only $19.99!
Love our guide on celebrating the 2021 Chinese New Year? Make sure to share this article with your friends and family!