Sponsored Article
Chinese New Year: Will The Year Of The Ox Be Lucky For Your Sign - Find Out Here
Chinese New Year: Will The Year Of The Ox Be Lucky For Your Sign - Find Out Here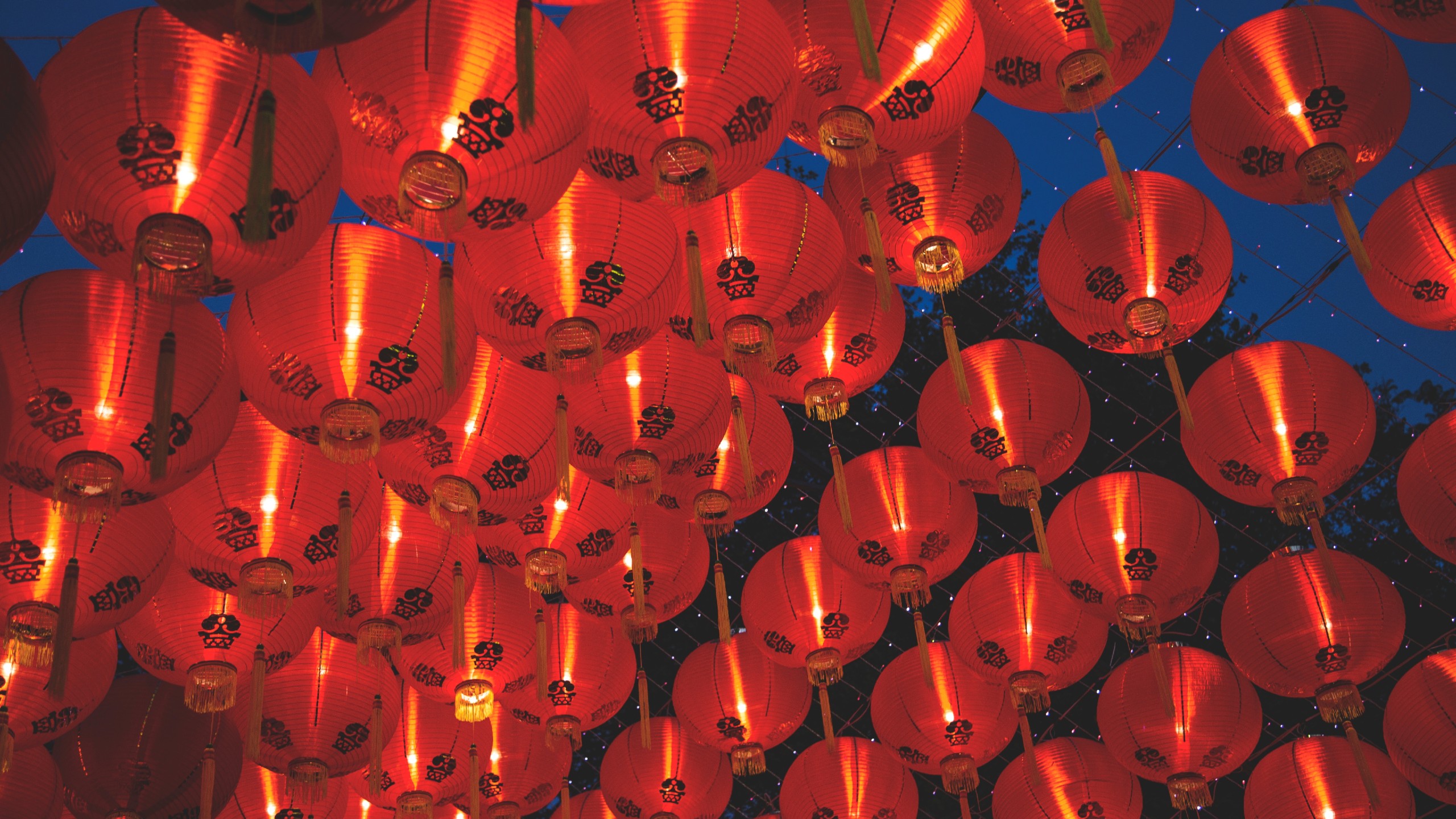 Tonight, a new moon will rise, signaling the start of the Lunar New Year festivities as the Year of the Metal Ox begins.
It's a popular custom during this season to check fortunes based on Chinese zodiac birth signs. Some people observe this to the point of scheduling significant life events like a wedding or a business launch date, depending on what their forecast is!
Perhaps you're wondering what's in store for you based on your Chinese Zodiac sign. Will this be a prosperous year? What steps will you need to take to boost your luck?
Check below if you're one of the lucky signs for 2021.
Rat
Birth years: 1936, 1948, 1960, 1972, 1984, 1996, 2008, 2020
Since 2020 was the Year of The Rat, this year might feel a little more challenging in comparison. Fortunately, the Rat is known to be diligent. Put in the work, and your efforts will surely be rewarded. While you might encounter some challenges in your career and finances, your love life and health will generally be stable.
Ox
Birth years: 1937, 1949, 1961, 1973, 1985, 1997, 2009
Your birth sign rules over this year, so expect good fortune in all areas. While you may still encounter some obstacles, especially in your career, you will be able to overcome these with confidence. Your family, in particular, will play a significant role in your life this year. According to your sign's forecast, 2021 will be a great year to welcome big changes like a new relationship, marriage, or kids.
Tiger
Birth years: 1938, 1950, 1962, 1974, 1986, 1998, 2010
Tigers need to be cautious this year and focus on staying optimistic despite the curveballs they may experience. They might encounter struggles in their career and family. Fortunately, those born under the Year of the Tiger are known to be brave and strong. When things get tough, channel your inner strength and focus on what you can control.
Rabbit
Birth years: 1939, 1951, 1963, 1975, 1987, 1999, 2011
Those born in the Year of the Rabbit will have a generally stable year, but they must continue working hard to protect whatever they gained from the previous year. Forecasts indicate that it might be a good year for Rabbits to begin new romantic relationships, so get yourself out there and be open to all possibilities!
Dragon
Birth years: 1940, 1952, 1964, 1976, 1988, 2000, 2012
Dragons will generally enjoy success and prosperity in finances, family, and career in 2021. However, avoid being too cocky — there's still a pandemic after all, so it's safe to assume that we will continue facing challenges going forward. Take extra effort to preserve your health, as Dragons may face some injuries this year.
Snake
Birth years: 1941, 1953, 1965, 1977, 1989, 2001, 2013
2021 will be a good year for those born in the Year of the Snake. You can look forward to exciting opportunities in love, career, and social life. Count your blessings, keep your head calm, and your good fortune will last you for the next 12 months.
Horse
Birth years: 1930, 1942, 1954, 1966, 1978, 1990, 2002, 2014
Brace yourself for ups and downs this year if you're born in the Year of the Horse. While your forecast indicates that you'll have bouts of prosperity and happiness, you will not be immune to some setbacks in your career and finances. Leave room for contingencies. Be vigilant and cautious!
Goat
Birth years: 1931, 1943, 1955, 1967, 1979, 1991, 2003, 2015
Because the Ox and the Goat are clashing signs, those born in the Year of the Goat may experience more challenging times this year compared to the rest of the zodiac signs. However, this doesn't mean you should merely accept your "bad" luck this year. Remember that if you can't control outcomes, you can always control your mindset. Your perseverance can help you get the best out of any scenario.
Monkey
Birth years: 1932, 1944, 1956, 1968, 1980, 1992, 2004, 2016
Rejoice! Monkeys will enjoy good luck throughout the year! Expect wonderful surprises from all fronts. Make the most of this prosperous season to seize opportunities and level up your career or launch an exciting new project. Stay hardworking, be kind to others, and you will certainly be rewarded!
Rooster
Birth years: 1933, 1945, 1957, 1969, 1981, 1993, 2005, 2017
Those born in the year of the Rooster will enjoy a productive and rewarding year overall. While you may experience certain setbacks, they won't be anything you can't handle. Keep your head calm and channel your energies towards positivity and success. Your thoughts are your most powerful tool!
Dog
Birth years: 1934, 1946, 1958, 1970, 1982, 1994, 2006, 2018
A "mixed bag" is how experts describe your forecast for 2021. Stay on the right side of things by staying persistent, vigilant, and loyal. Veer away from drama and distractions, and focus your energies on your personal growth and happiness.
Pig
Birth years: 1935, 1947, 1959, 1971, 1983, 1995, 2007, 2019
Those born in the year of the Pig can relax and enjoy a relatively calm year ahead. Enjoy whatever you gained from the previous year, and trust that you can still attract more blessings as long as you commit to working hard. Keep yourself open to any opportunities!
Manifest Your Own Luck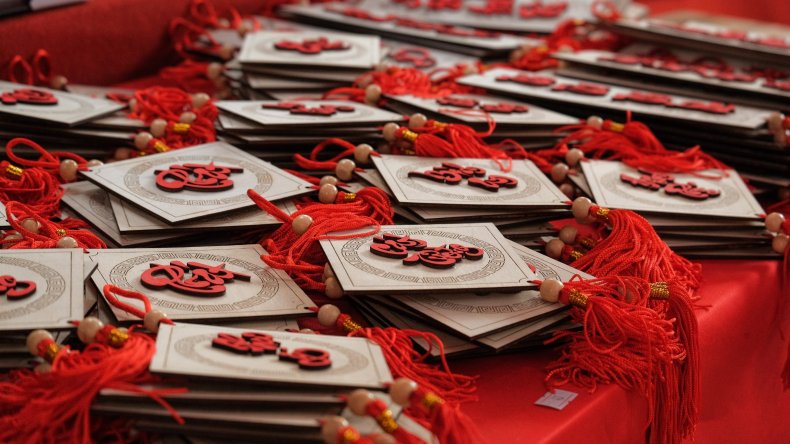 At the end of the day, it is your intentions and actions that will determine the outcome of your journey throughout this year. That said, it won't hurt to get a little help.
You can boost your luck by donning 2021's lucky colors: yellow and green. Since it is the year of the White Metal Ox, wearing metal accessories, especially those that follow Feng Shui principles, can also help you attract good fortune.
Feng Shui bracelets are typically worn to increase wealth, improve health, or simply help the wearer feel more confident and calm. They're usually adorned with charms and stones believed to attract good energy. At the very least, these bracelets can be a daily reminder of the goals you want to achieve.
On the other hand, you can buy evil eye bracelets to help keep you safe this year. A moonstone evil eye bracelet will also let you feel calmer, grounded, focused, and centered - all of which are welcomed feelings after a chaotic 2020. For more Feng Shui products and accessories to help usher in a prosperous new year, make sure you visit Karma and Luck.
May you and your loved ones have a prosperous Year of the Ox!