Sponsored Article
CleanMyMac X: The Only Maintenance App You'll Ever Need For Your Mac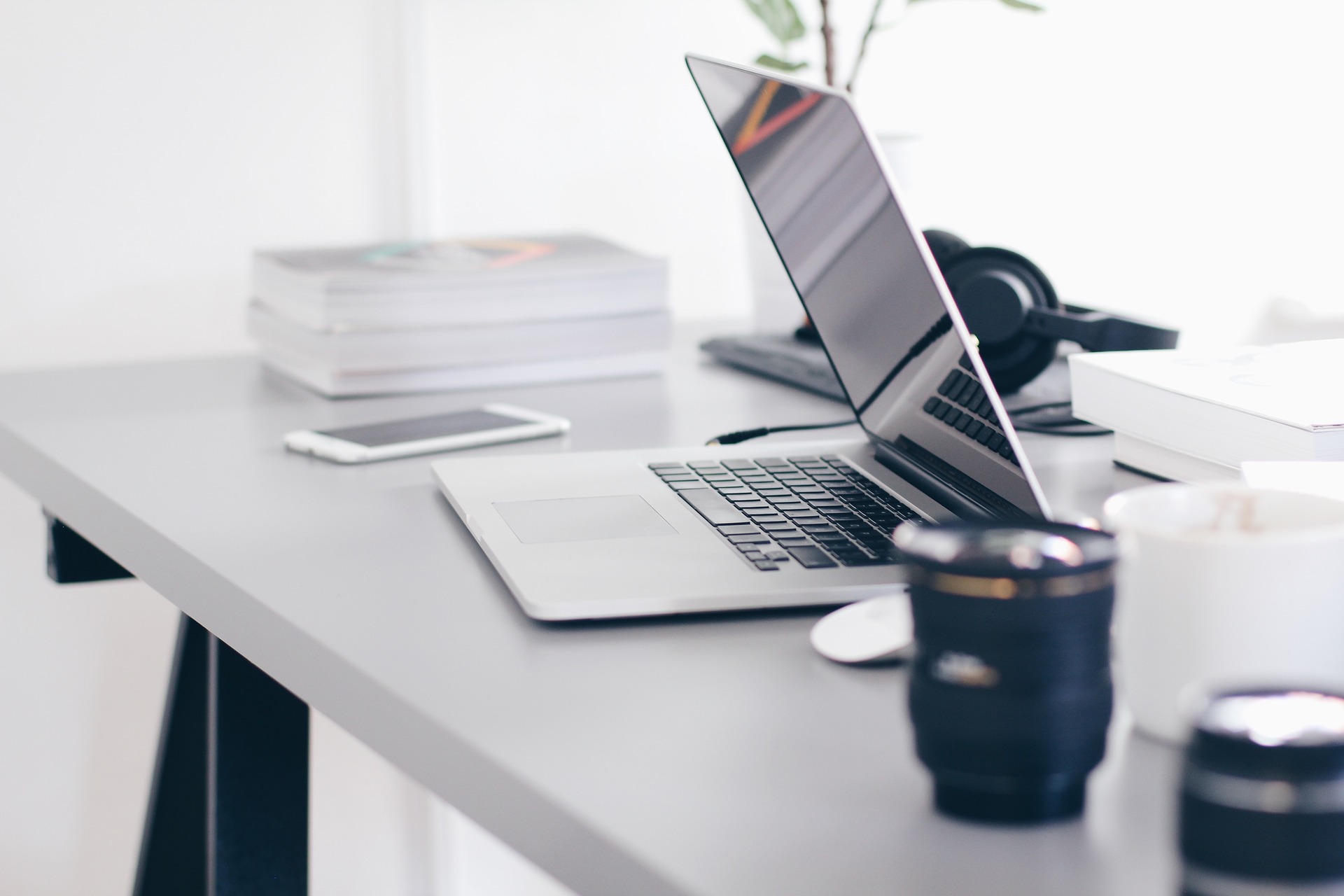 Since the pandemic, millions of people have switched from working in physical offices to working online. Not only does that mean an increase in online activities, but a jump in the number of saved work files, installed apps and programs needed for company tasks, and more, on your Mac.
This results in several things that may compromise your Mac's efficiency and ability to run properly. For example, with an increase in online activity comes an increase in cybersecurity risk. Also, with all the files and programs saved and installed, your Mac may end up slowing down and running out of storage space quickly.
Don't fret though, CleanMyMac X is all you need to keep your Mac working smoothly. It's a fantastic app that runs system cleanups, removes malware, erases unnecessary files, and more in a bid to optimize your Mac so that you get 4x faster boot time, 2.5x more responsive apps, and 5x gigabytes of free space.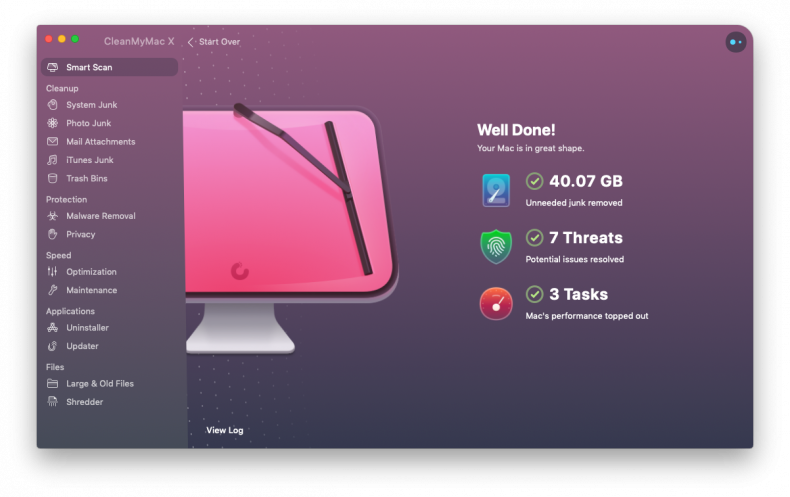 How Does CleanMyMac X Work?
CleanMyMac X was designed to be an all-in-one product that keeps your Mac fast, organized, and free from viruses. It accurately pinpoints and resolves existing as well as new problems Mac users face.
It Pinpoints What's Taking Up Space On Your Drive
CleanMyMac X has a Space Lens feature that scans your Mac, then shows all of your files and folders in "map form" and based on size so that you can easily spot what's "clogging up" your hard drive. Once your Mac is scanned, you can delete the files you don't want right there and then, but don't worry - CleanMyMac X has a Safety Database that protects your important files from being deleted.
It Combats Lagging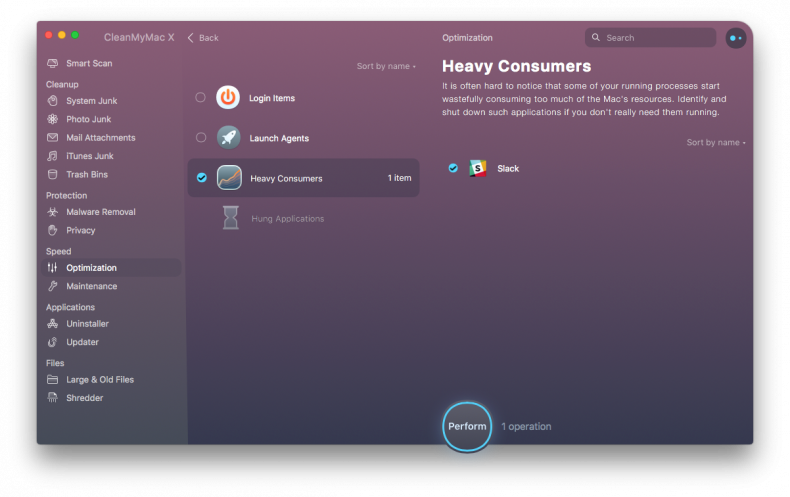 Whether you're playing a game or are presenting a deck, there's nothing more annoying than dealing with a lag. CleanMyMac X helps speed things up with its myriad of maintenance and optimization tools that free up RAM, manages slow applications, and more so that your Mac is fine-tuned for optimal performance.
It Protects Against Malware Risks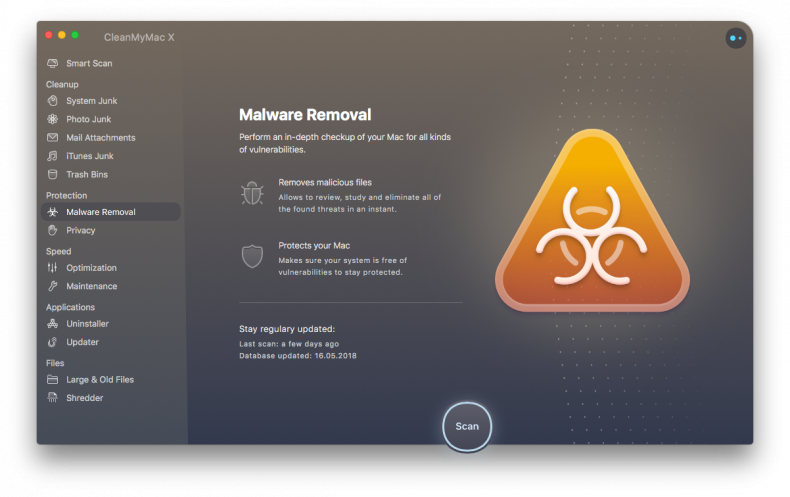 There's a popular yet untrue notion that Macs are immune to viruses. Like any other device, your Mac is susceptible to malware, which is why it needs constant protection. CleanMyMac X offers security against adware and malware by performing regular in-depth scans and immediately deleting any threats.
It Maintains Order With Your Apps
CleanMyMac X lets you organize and update your software as needed. For starters, it has a powerful installer that enables you to get rid of unwanted apps and ensures that there are no leftovers in your drive. You can also reset an app that's been freezing up or that's had synchronization issues. It also ensures that you have the latest version of everything, whether or not the app is from the Mac App Store.
CleanMyMac X is a macOS cleaner, malware remover, and performance monitor all rolled into one. It's so effective that regardless of how old your Mac is, working on it will always feel like it's brand new.
Keep your Mac in tip-top shape and buy the CleanMyMac X today!