Sponsored Article
Coping With COVID-19: Work-From-Home Plans That Will Make You More Efficient
Unique home office plans you can build now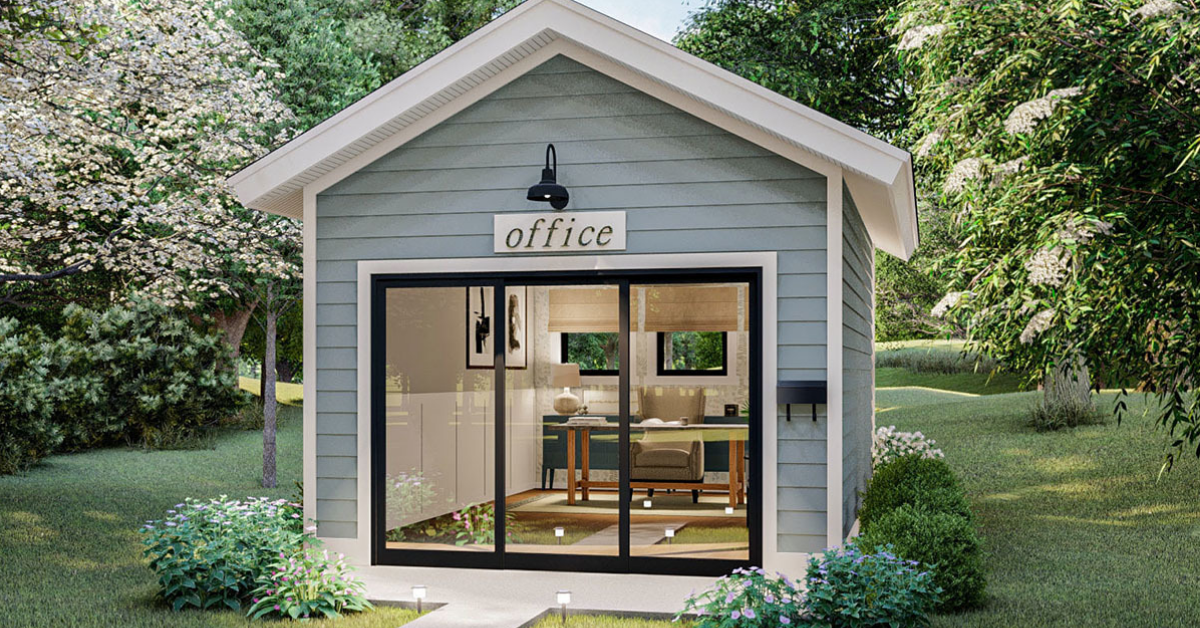 COVID-19 has made the idea of working from home a familiar concept to everyone. And while the home office setup is already a normal concept for some professionals and business owners, many are struggling to make a work-from-home setting work for them.
Working from home means non-stop distractions from the kids, family members, crazy pets, entertainment, and noise from all over. But with a bit of planning and design, your work-from-home setup can make you more efficient.
Home plans from Architectural Designs are perfect for home office setup as they are configured with either a home office in place or a bonus space that can be turned into an office area. Alternatively, home office studio plans are also a top option for people who are seriously looking for an efficient work-from-home space.
The following tips are sure-fire ways to boost efficiency while in a work-from-home setting.
Home Office Position Is Key
The home office should be secluded and separate from the main activities inside the house. If you are rearranging an existing home space to accommodate an office, it is best to utilize an unused area in the house that may have become a storage space while unused.
Most houses today include a bonus space that can be used for any purpose. Clear up the area, set up an office table and chair, and redecorate the room in a way that will make it amenable to office work.
The position of the office space plays a key role in its efficiency.
This 3-bedroom farmhouse plan, for instance, positions the office space away from the noisy part of the house and also offers a view of the front porch and garden. This Architectural Designs house plan creates a less stressful office area where one can fully focus on work.
---
Privacy Equals Efficiency in a Hidden Loft Office
Efficiency in a home office can be difficult to achieve with all the distractions present at home.
Privacy is vital to focus on the work at hand. In configuring a home office, it will be beneficial to keep the office space a private space, tucked away from noise and distractions at home.
This home plan from Architectural Designs includes two bookcase murphy doors from Bedroom 2 and Bedroom 3 on the second floor. Behind the bookshelves is a "secret loft" which is perfect for a home office setup.
---
Home Office Studio for Ultimate Efficiency
The space inside the house may just be not enough or conducive for a home office that inspires you to be more efficient.
A workable solution would be to expand and build a separate home office that is detached from the house.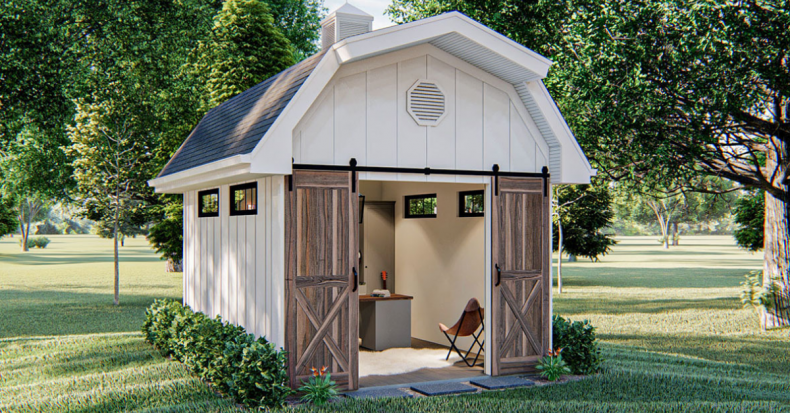 Home Office Studio plans from Architectural Designs are your ultimate solution in creating a work-from-home space that is completely separate from distractions and noise from an active home. It is just like going to a regular office but without the hassle of daily commute and traffic.
The ongoing pandemic is an opportune time to consider adding an office studio extension at home—especially if the idea of working remotely from home is something that you want to adopt for the long term.
This home office plan, for instance, lets you clearly distinguish your home life from your work life. The cathedral ceiling gives the feeling of being in an executive office. The design also includes a triple-pane glass sliding door to welcome natural light and scenic view while working from this 192-sq-ft home office.
Find more Home Office Studio plans perfect for your remote office.
Whether you are converting an unused space or extending the house for a home office, it is important to consider privacy and separation to improve efficiency at work.
Homelife can be quite distracting, reason enough for people to discard the concept of working from home. However, good space planning and ingenious home office studio plans, such as those from Architectural Designs, are an excellent way to help workers ignore the distractions coming from all over.