Sponsored Article
Coronavirus Is Nursing Homes' Greatest Threat In Years - How To Help Protect Older Adults
Nursing Homes Have Become COVID-19 Hotspots In The U.S. With More And More Residents Testing Positive For COVID-19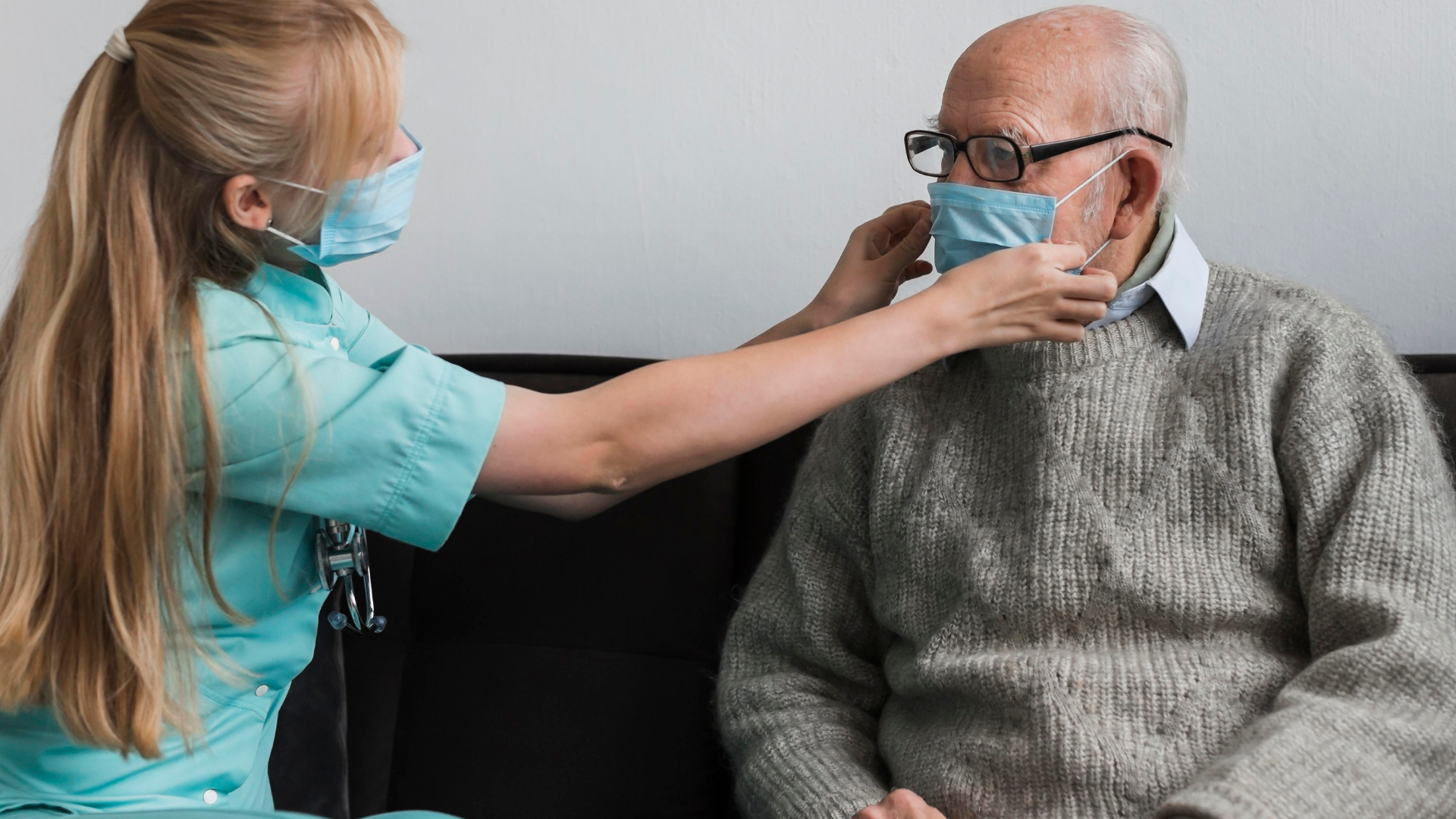 According to the Centers for Disease Control and Prevention (CDC), there are approximately 15,600 nursing homes in the United States, occupied by about 1.4 million patients. The nursing homes' occupants account for only 4.5% of older adults living in America, while most seniors live at home.
The most common reason for living in a nursing home is that an older adult has developed some type of disability, making it hard to perform the usual daily activities independently. There are no other available family members to assist the older adult when at home, so there is usually no other choice but to go for the next best alternative – nurses who can take care of seniors 24/7. Families entrust the seniors' care to the facility and healthcare professionals, knowing that the nursing home is the best choice to ensure a loved one's increased quality of life. However, because of the coronavirus, nursing home residents find themselves more at risk of contracting a deadly disease than if they were living outside.
Other than hoping that facilities strictly implement an infection control program, nursing home residents can survive the pandemic with the necessary precautions and immune system support for seniors.
Coronavirus Is Nursing Homes' Greatest Threat In Years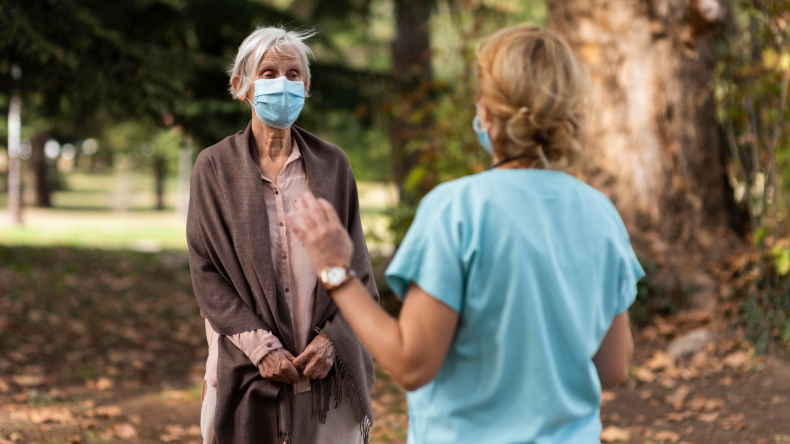 Nursing homes have become COVID-19 hotspots in the U.S., with more and more residents testing positive for COVID-19 and staff members not showing up to work for their own safety. So far, more than 40% of COVID-19 fatalities nationwide are either nursing home residents or workers. In a nursing home in California, over 104 residents and 57 healthcare workers have tested positive for COVID-19. Meanwhile, in another nursing home in Washington, 18 residents have died from the coronavirus, with another 31 residents had tested positive.
"This is the greatest threat to nursing home residents that we have seen in many years, if not ever," Dr. Michael Wasserman, president of the California Association of Long Term Care Medicine, said on NBC News.
Among other common complaints from families, nursing homes have long struggled with infection control. Nearly 70% of California nursing homes did not have and were not implementing an infection control program when inspected, with Medicare rating about half of the nursing homes in California as "below average" or "much below average." There are also staffing issues, low food quality, and disruptions in sleep as some residents may be loud neighbors during the night, with the walls of the facilities not being thick enough to muffle noise from other rooms.
Currently, issues regarding a lack of social interaction have also worsened. Many elderly patients are affected by the dwindling family visits due to the pandemic necessitating physical distancing, so visits and annual inspections needed to be temporarily halted. Nursing home residents are forced to stay in a solitary arrangement as risks of passing the virus from one to another are dangerously high.
One way to safeguard against this is to boost the immune systems of seniors by taking immune support or immune system enhancers. However, facility management still needs to deploy every resource available to address problems surrounding nursing home infection control. Keeping up with regular testing, sufficient supplies of PPE and other medical equipment, and solving staffing problems are just some of the necessary steps to be taken by the facilities.
What You Can Do To Protect Nursing Home Residents From COVID-19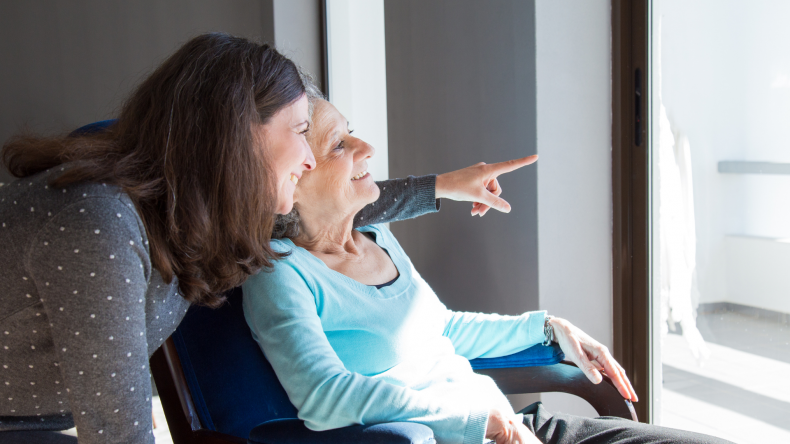 Schedule Regular Virtual
Visits
Some nursing homes are allowing resident visitation as long as social distancing measures are observed. There are others who can view their loved ones through a clear window. If these options are not possible or provide insufficient communication between families and the resident, scheduling a regular virtual visit may also help.
Seek the assistance of facility workers to ensure that the mobile device and internet connection are secured so that loved ones can stay safe inside their rooms without feeling lonely in solitary confinement. Older adults may even be encouraged to remain in-room if they know that they can talk to their families when inside.
Remind Residents To Follow Precautionary Guidelines
Healthcare workers in nursing homes often face the challenge of older adults who don't follow directions or facility policies that were put in place for their health and safety. To prevent this from happening, families can encourage residents to follow the guidelines during a normal conversation, with a reminder that their and other people's safety is of utmost importance. It is integral for older adults to hear these reminders from people they listen to the most, meaning their families.
Provide Necessary Supplies If There Are Shortages
In cases when a nursing home facility reports having insufficient PPE and other necessary medical supplies, ensure that loved ones remain safe by sending over face masks, gloves, and sanitizers. Some older adults may even take to wearing face masks sent by their loved ones more than if they were required to wear something from the facility.
Have Healthy, Delectable Food Delivered To Encourage Eating
Nursing home residents often complain about the quality of food inside the facility. This leads to poor appetite and a more deficient immune system. Send over healthy, delectable meals as much as possible, along with immune system enhancers that the resident can take after meals.
Encourage In-Room Cardio Exercises
Since older adults are required to stay apart from other residents while there is still a high risk of contracting COVID-19, volunteer to exercise with residents virtually. During virtual visits, do virtual chair yoga with residents or other cardio exercises that can be done inside their rooms. Small exercise equipment may also be sent over to aid with cardio, such as LegXercise equipment, which is especially made for sedentary lifestyles.
Immune System Enhancer For Older Adults
While nursing homes work to implement strong infection control programs, families can still help residents stay safe from COVID-19 by considering the tips mentioned above. The most crucial factor to consider, however, is how loved ones can maintain a strong immune system while inside the nursing home.
Qualia Immune is a premium immune support that has helped thousands of older adults feel more focused and productive, get deeper sleep, and improved health. Qualia Immune is designed to support key immune cells, promote antibody response, enhance the aging immune system, support digestive & respiratory tract health, and support healthy histamine and mast cell response. It's a well-rounded formula that helps older adults stay as healthy as possible for as long as possible.