Sponsored Article
COVID-19 and Climate Change: 5 Eco-Friendly Lifestyle Changes to Help the Planet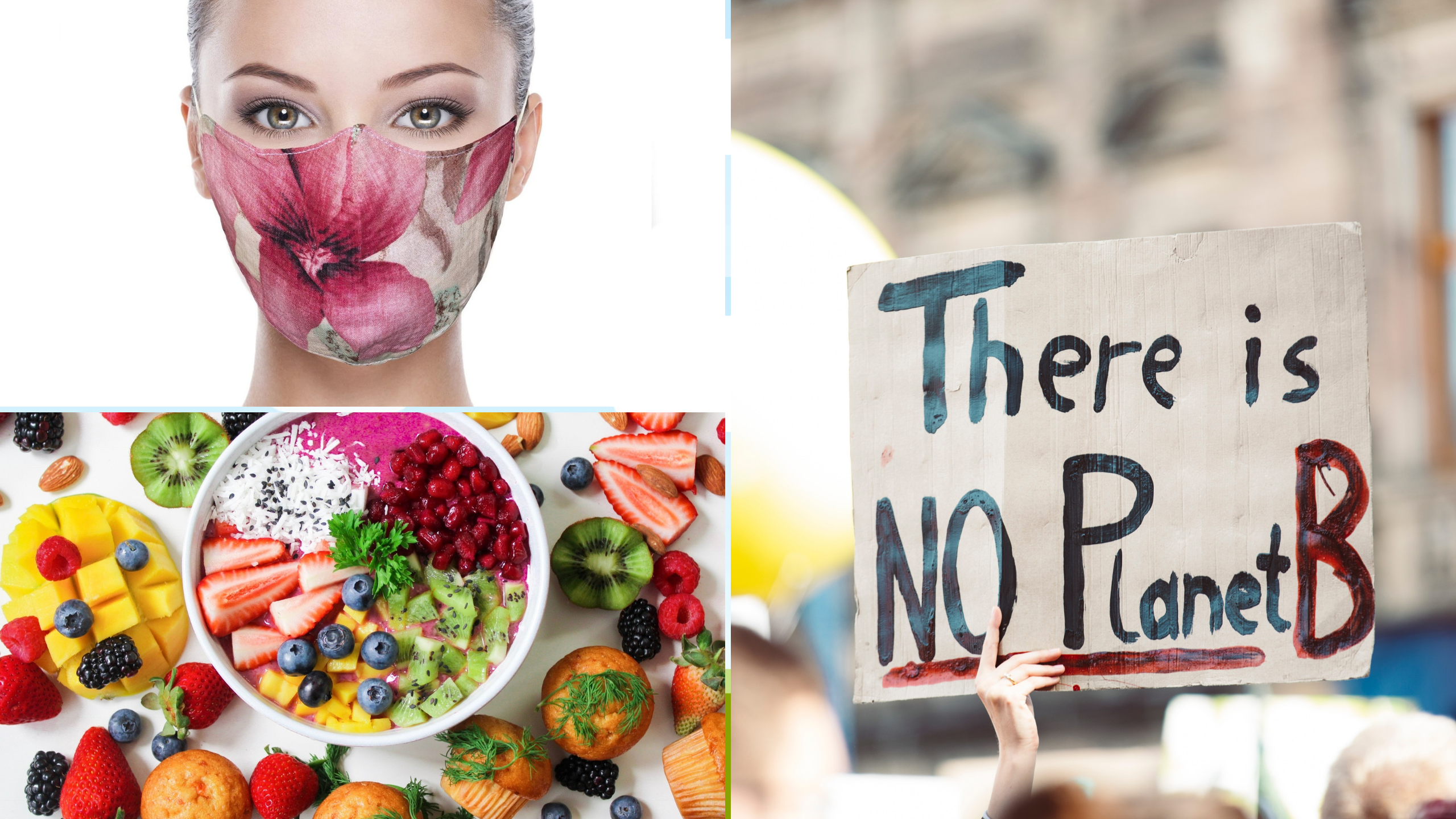 We are currently facing a massive global crisis that is causing a tragic number of fatalities, crashing the economy, and changing life as we know it. While this description applies to COVID-19 right now, very likely, it may soon fit another crisis that is currently happening—climate change.
While there is no conclusive evidence of a direct connection between COVID-19 and climate change yet, there are many ways climate change can indirectly affect the transmission of the virus and our response to it. It subtly and not so subtly alters the ways we relate to other species on Earth, which could have led to the very origin of this pandemic.
As a result of COVID-19, the entire world is going through a massive lifestyle change at the moment. Here are some ways you can make those changes friendlier to the planet we live in.
Wear Reusable Masks (

Buy Here

)
Wearing masks when in public and practicing good hand hygiene at all times are two habits that are largely contributing to the prevention of the spread of this highly contagious disease. According to Dr. Jaimie Meyer, a Yale Medicine infectious diseases expert, "Until an effective vaccine against COVID-19 is available, we have to continue to do the hard, albeit tedious, work of keeping ourselves safe and healthy—by wearing facial coverings, keeping our social distance, practicing good hand hygiene, and staying home when we're sick."
Simply put, masks and face coverings are here to stay. One way in which we can be more eco-friendly when wearing masks is to go for good quality reusable masks. Reusable cloth masks by MASQD are washable, reusable and highly stylish. It is a female and minority-owned business that was founded in early 2020 in order to help out with the national mask shortage due to COVID-19. Many celebrities, including Jennifer Lopez and Gigi Hadid have been seen wearing these masks!
Live a Clean Life – Inside and Out
Clean Living is maintaining a mindful and sustainable lifestyle in every aspect of your life, both physically and mentally. It is about being mindful about what you eat, how you interact with nature, the daily habits and routines you have and the way they affect the environment—even the household products that you use.
Puracy is one of the best places to start your natural and clean living journey. They specialize in natural cleaning and personal care products that are safe for the environment and safe for your family.
Opt for a Plant-Based Diet Whenever Possible
A plant-based diet is in many ways better for the environment than consuming animal products. One of the biggest causes of climate change is the global food production system as it is right now. This includes greenhouse gas emissions and excessive land and water usage for animal feed and pasture.
More and more people are turning toward vegan, vegetarian, and plant-based diets not only as a health measure but as a way to make a positive impact on the environment through their dietary habits. Thrive Market is one of the most convenient ways to start changing your dietary habits. All their food products are ethically and sustainably sourced and they have zero waste warehouses and carbon-neutral shipping.
Related: 3 Quick and Healthy One-Pot Meal Recipes for a Small Family
Reduce Your Carbon-Footprint Through Sustainable Fashion
The fashion industry, unfortunately, is one of the most polluting industries in the world. This is due to its textile and clothing production and distribution procedures, and also the excessive demand by the consumers across the world that constantly need to be fulfilled. Therefore, making a conscious decision to opt for sustainable fashion can make a lasting difference to the environment.
Going for brands that provide quality clothing in durable materials helps reduce waste, hence reducing your carbon footprint. Prana is a sustainable clothing brand committed to creating a positive change in the fashion industry. From the farms to the factory and all the way to your closet, Prana has responsibly and fundamentally changed the way fashion is created and distributed.
Switch to Clean Beauty Products
Skin care and beauty are two other important aspects of everyday life, helping improve one's self-confidence immensely. Clean beauty products have been made with natural and nontoxic ingredients, and also with environmental sustainability in mind. Paying attention to the ingredients used in your beauty products and the way they are made is extremely important since those ingredients are absorbed into your skin. Credo Beauty is one of the largest platforms that bring the best of organic and natural beauty products all in one place.
Related: 7-Step Relaxing "Work From Home" Morning Routine with CBD Beauty Essentials
We may earn a commission from links on this page, but we only recommend products we back. Newsweek participates in various affiliate marketing programs, which means we may get paid commissions on editorially chosen products purchased through our links to retailer sites.