Sponsored Article
COVID-19 Hand Hygiene and Dry Skin: 3 Tips for Reducing the Risk of Dry and Cracked Hands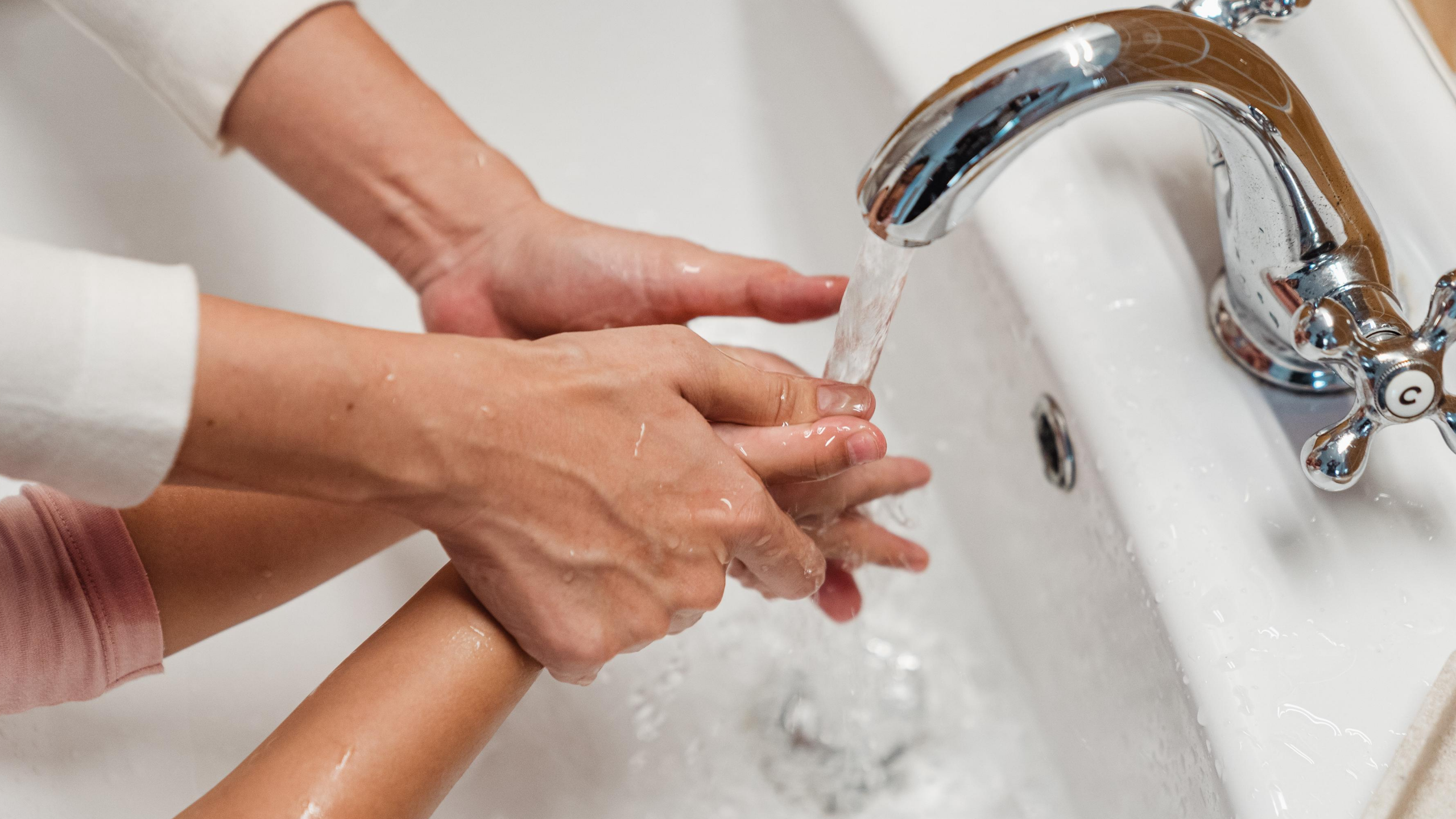 We have been regularly washing our hands for over 20 seconds (while humming the "Happy Birthday" song!) for months now. When there are no handwashing facilities, we have been rubbing our hands with dollops of alcohol-based hand sanitizers to keep them virus-free.
A rather unpleasant complexity of these regular vigorous hand washing and sanitizing is that they tend to make our hands excessively dry and irritated. This is due to the high percentages of alcohol in hand sanitizers and the soaps stripping off the natural oils in our skin. Dry skin in hands should not be ignored since it can lead to irritations and breakage of skin.
This should not mean you should cut back on hand hygiene! One of the easiest ways to prevent dry hands is to use a moisturizer or a hand sanitizer with moisturizing agents. Puracy's Alcohol-Based Gel Hand Sanitizer keeps your hands germ-free, and its gel consistency with moisturizing agents help keep your skin well hydrated and smooth, preventing dry and cracked hands.
Important: Even if your hands feel dry, it's extremely important to keep washing your hands regularly to protect yourself and others against COVID-19. You can regain the skin's moisture barrier by following the tips below.
Related: Are Masks Really Effective Against COVID-19? Types of Masks and Where to Buy Them
Here are 3 Tips to Reduce the Risk of Dry and Cracked Hands Recommended By American Academy of Dermatology
1. Use Lukewarm Water To Wash Hands
Washing your hands with lukewarm water is more effective in two ways. The heat helps easily break down any oils and dirt along with any infected respiratory droplets that you may have touched. Lukewarm water helps properly break down the soap for its maximum efficacy, and wash off completely without leaving any traces that can cause dry skin.
2. Use an Occlusive Moisturizer Immediately After Washing Hands
Occlusive agents in moisturizers such as waxes, oils, silicones, and petrolatum increase the overall moisture of your skin by providing a physical barrier to your epidermal water loss. Once you finish washing your hands, pat them dry, and immediately use an occlusive moisturizer to lock in the moisture. Keep a bottle of moisturizer in your bag and nearby your regular sink to help you remember to moisturize each time you wash your hands.
3. Use a Fragrance-Free, Moisturizing Hand Sanitizer
While a whiff of fragrance may be pleasant when you use your hand sanitizer, the aromatic chemicals used to create a fragrance in sanitizing products can further dry and irritate your skin. Especially since you are using sanitizer regularly these days, even the smallest amounts of added chemicals can cause damage eventually.
CDC recommends using hand sanitizers with 60-95% alcohol. While this ensures maximum protection for you, it can also be quite drying. Therefore, look for a hydrating or moisturizing component in your hand sanitizer to reduce dryness. ArtNaturals scent-free hand sanitizer comes with 62.5% alcohol content, and it's infused with botanical extracts including aloe, jojoba and vitamin E to nourish and protect your skin from damage.
The contents of this article is for informational purposes only and does not constitute medical advice. It's important to consult with your medical providers and the CDC before making any medical decisions or changes to your health plan, particularly with regard to COVID-19 and its variants.