Sponsored Article
COVID Face Masks: Which One Would be Best for You?
Find out the best kind of face mask for you.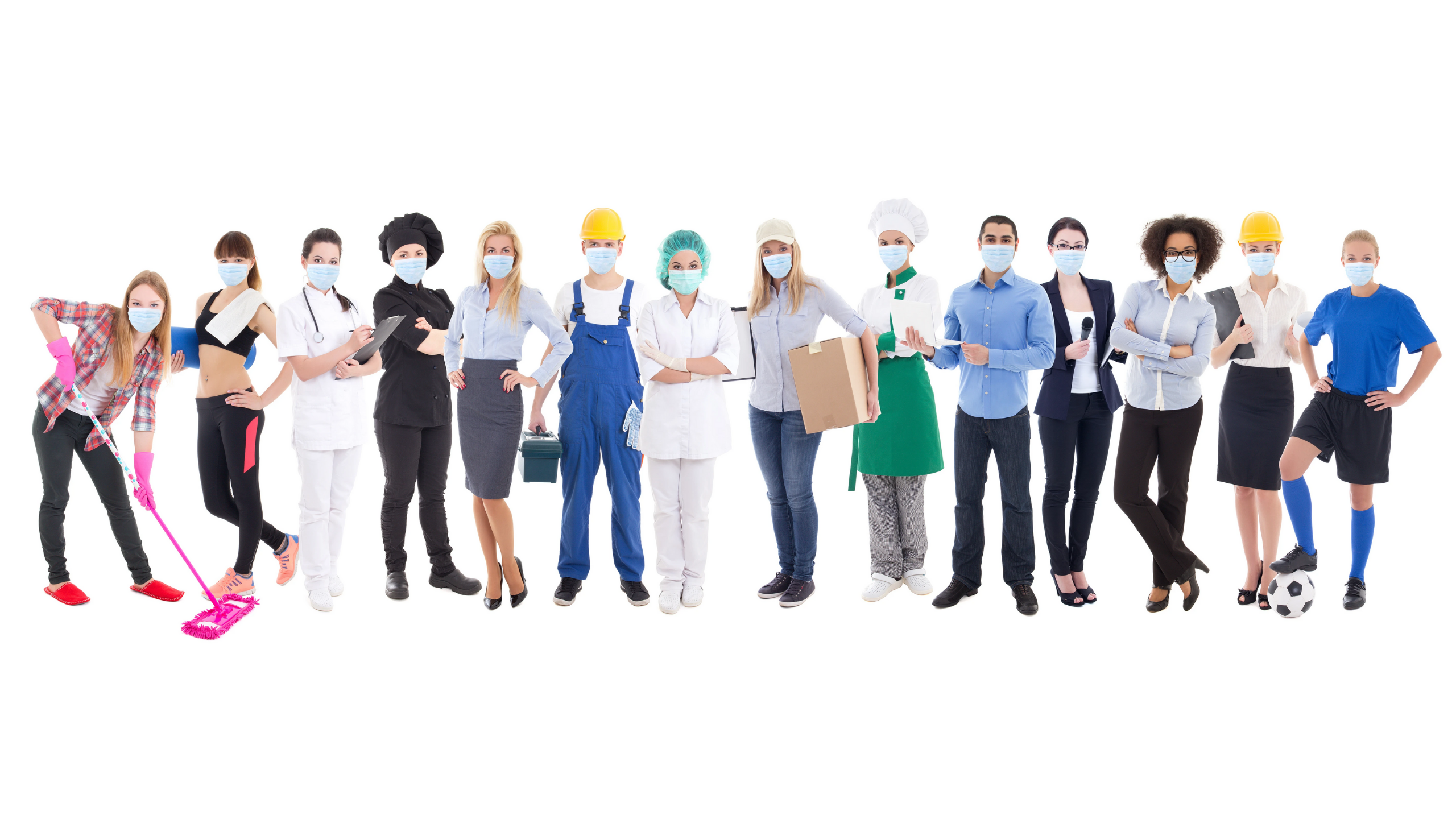 Before 2020, face masks were only essential for medical staff and celebrities, but then the pandemic came along. During the earlier stages of the pandemic, there was a shortage of face masks with prices reaching hundreds of dollars at one point. Today, the supply of face masks is relatively stable.
Health experts around the world have repeatedly stated the importance of wearing a face mask in public to prevent catching and spreading COVID-19. Face masks shield the nose and mouth to avoid contact with fluids from those who are potentially infected, which is the main way COVID-19 spreads.
Face masks are currently mandatory in 36 states, including densely-populated states like California, New York, and Pennsylvania. While some states have stricter guidelines on the use of masks, most of them require wearing them in public places. However, even in states where face masks are not mandatory, the government still strongly encourages people to wear one. It may only be a matter of time before all 50 states require them.
Which COVID-19 face mask should you get?
There are many different types of face masks in today's market. Some are intended for everyday use, while some are for professional use. Figuring out which type caters to your needs is the most effective way to ensure your own safety. There is no one mask that works for all, but it can definitely be confusing to figure out what type of mask you need if you aren't well-versed in the area. This article is here to help by covering the common types of face masks available in today's market so you can figure out which one works best for you.
What are the different kinds of COVID-19 face masks?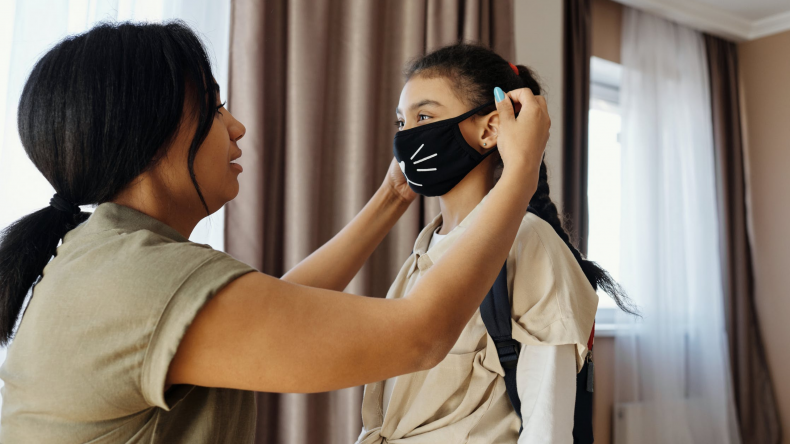 Cloth Face Masks
Cloth face masks are some of the most commonly used masks across the country. They are reusable, soft, very breathable, and great for those with sensitive skin. This type of mask is perfect for everyday use. You can wear them whenever you go out for a walk, head to the grocery store, or order takeout from restaurants.
If you do not find yourself heading out too often, this reusable cloth face mask would be the best choice for you. However, since it is made out of cloth, it provides low filtration and is not fluid-resistant so leakage may occur through the cloth. It may protect others from you if you are infected with no symptoms, but it may not protect you from others. If you belong in a high-risk group or have any underlying health issues, you might want to consider other options instead.
3-Ply Face Masks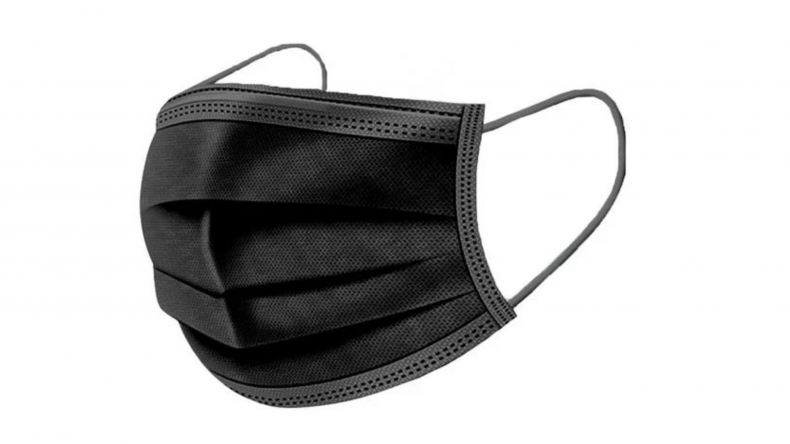 3-ply face masks are the standard issue for essential store workers and most medical staff members. This mask offers moderate filtration and is fluid-resistant, providing a higher level of protection by filtering out fluids from daily contact such as from talking to other people. It is meant to be discarded after each use.
Service workers are strongly encouraged to wear a 3-ply face mask, especially in stores where physical contact is unavoidable, such as hair salons, beauty parlors, and supermarkets. Since it is loose-fitting, though, leakage may occur around the edges. Also, the ear loops may cause a bit of discomfort after prolonged use.
KN95 Respirator Masks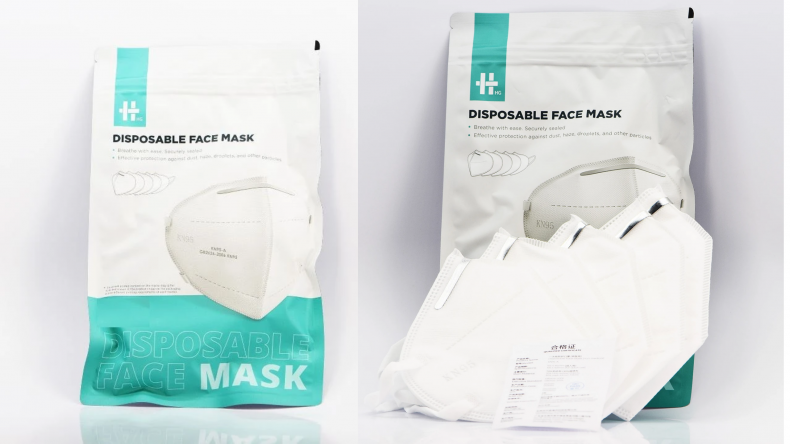 The ultimate protection against COVID-19, disposable KN95 respirator masks are tight-fitting to help reduce your overall exposure to airborne particles. They can filter out 95% of all particles, though - the highest percentage of all of the other face masks in the market. When used properly, only minimal leakage occurs.
This type of mask is the standard for many high-risk workers: nurses, doctors, physicians, airport staff, cleaners, and other professionals who often come into contact with patients or those potentially infected. It offers the highest protection compared to other types of masks out there.
The reason why it is mostly reserved for essential workers is because of its tight-fitting nature and rather solid shape. This may cause some discomfort and leave a mark on the skin after prolonged use, making it more suitable for medical staff members.
So, which COVID-19 face mask is perfect for you?
All of these masks offer their own set of perks and limitations. Ideally, you should assess your personal needs in order to decide which mask would benefit you the most. For regular people, a cloth face mask would be the most comfortable choice for everyday use. For service workers, the 3-ply face mask offers better protection without leaving any marks on your skin. For essential medical workers, the KN95 respirator mask is the standard issue to shield you from the virus and protect the people you come in contact with.
N95 Medical Supplies is your one-stop online store for everything you need to protect yourself from COVID-19. Aside from the must-wear face masks mentioned above, they also offer other essentials for the pandemic.
What other COVID-19 essentials should you invest in?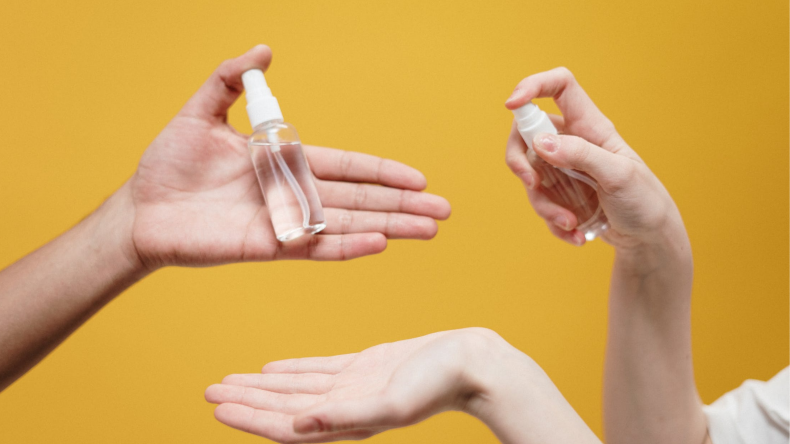 Nitrile exam gloves are a standard for essential workers. Those who have a compromised immune system should also wear them when they go out to avoid touching infected surfaces.
Face shields are another household item that N95 Medical Supplies has to offer. It is important to wear a face shield nowadays, especially if you are in a high-risk group or tend to come into contact with bigger groups of people. The store also offers face masks for kids, hand sanitizers, and disinfecting wipes. Everything you need for your safety can be found on one trusted website.
Additionally, N95 Medical Supplies respects all of the hardworking medical staff with a sincere desire to give back as much as possible. They give priority to essential workers while offering discounts to schools, clinics, and other essential organizations. You can also avail of custom pricing if you buy their products in bulk.