Sponsored Article
COVID-19 Has Now Been Found In Ice Cream... In China
From Respiratory Droplets Transmitted Through Direct Contact, Covid-19 Has Appeared In Frozen Food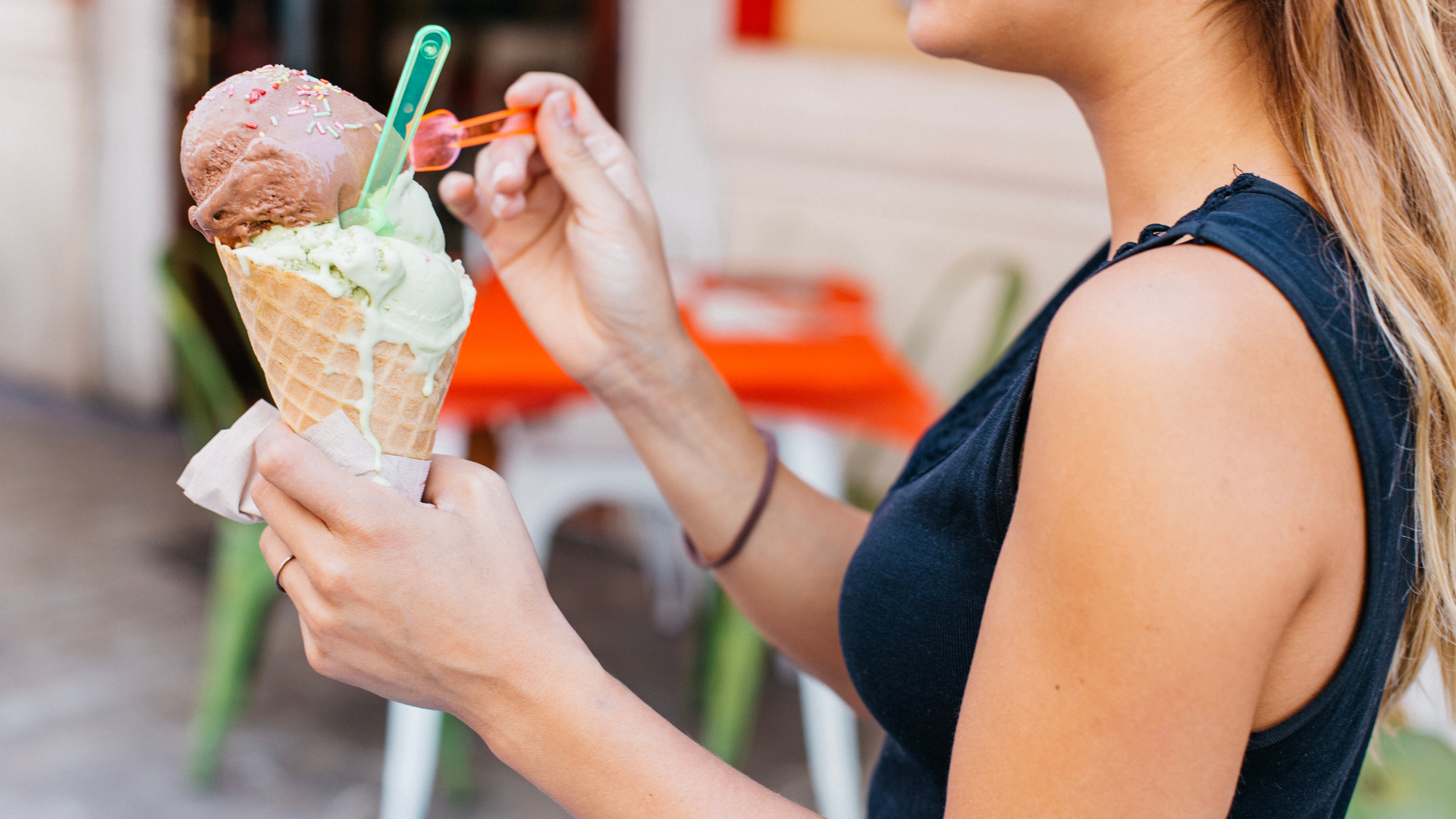 In August 2020, the World Health Organization (WHO) reported that there is no evidence of getting coronavirus from any kind of food. COVID-19 can only be transmitted from person to person through direct contact, hence the enforced social distancing and quarantine guidelines.
Wearing an effective face mask, washing hands often, and social distancing are necessary steps to protect ourselves and others from contracting a disease. However, today, the risk of getting COVID-19 just got a little bit higher. From respiratory droplets transmitted through direct contact, COVID-19 has appeared in frozen food... ice cream.
COVID-19 Found In Chinese Ice Cream Products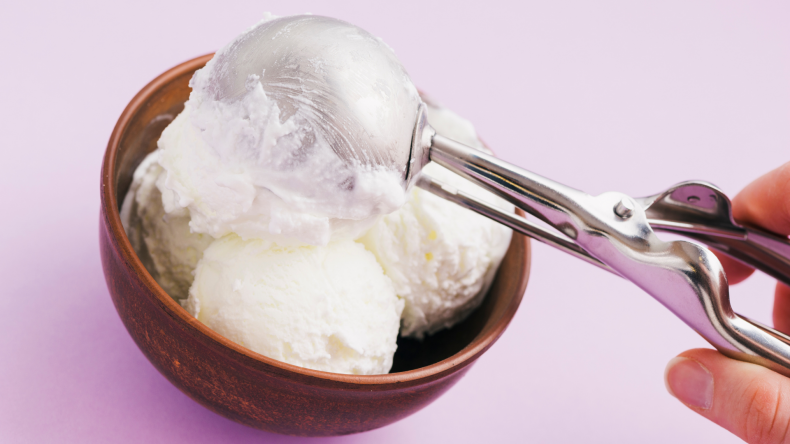 To date, China has recorded 4,635 deaths from a total of 88,454 individuals infected with COVID-19. The virus was first detected in Wuhan, China. Since then, China has been able to contain the virus, largely due to its updated public health systems. The vast majority of cases and deaths are now outside Mainland China, the country's economic situation looking up, especially because of the release of COVID-19 vaccines. Steady recovery was expected across the board until COVID-19 was found in local ice cream products.
Tianjin, a major port city that is more than 12 hours away from Wuhan, was alarmed by the fact that 390 ice cream packs have already been sold to consumers, all part of a batch that tested positive for COVID-19. Three ice cream samples – chocolate, strawberry, and taro – showed traces of coronavirus upon a food inspection by the Tianjin municipality.
Tianjin Daqiaodao Food Company is said to be the manufacturer of the infected ice cream products, a company in the business of making cakes and other frozen products. After finding that a batch of their ice cream products was contaminated with COVID-19, the food company ceased operations and placed all 1,662 of its employees into quarantine. To date, 700 of its employees have tested negative for COVID-19, while the remaining employees are still awaiting their test results.
The milk and whey powders used to make the infected ice cream batch were reportedly from New Zealand and Ukraine. More than 2,700 of the 4,836 boxes of the powders had already entered China's food market, while the rest are currently still locked in storage. It is unclear whether the infection came from these imported ice cream ingredients, as there are speculations that the virus may have been transported in the ice cream's fat due to its cold storage.
A study showed that "the infectious virus persisted for as long as 28 days" at about 39 degrees Fahrenheit, meaning that it can survive even longer in much lower temperatures. There is no indication whether or not ice cream products and other frozen goods in China (or any other country) are infected with COVID-19, but for now, necessary steps are taken to track down the consumers who purchased the 390 ice cream packs from the contaminated batch.
Can You Get COVID-19 From Food?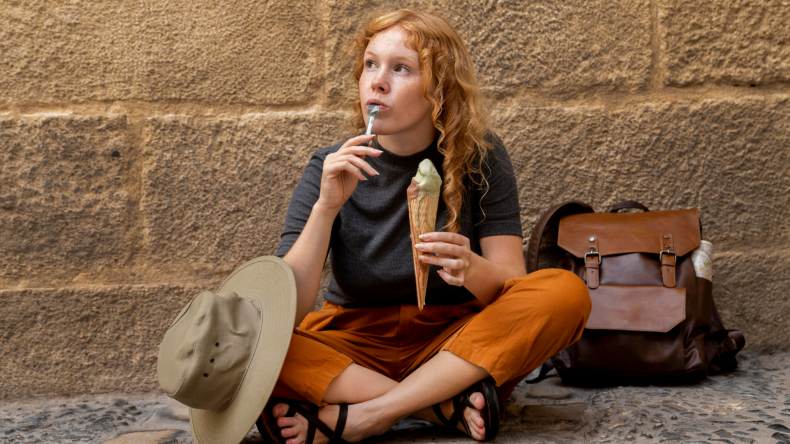 Generally speaking, there are two ways that a person can contract a virus or illness from food. The first is that the food itself is already contaminated, and the second is when the person who is handling your food is infected with the virus.
The food itself can become contaminated if any of the individual ingredients have been exposed to COVID-19. As seen in the infected ice cream products in Tianjin, China, this may be possible because of imported ingredients or because the food is frozen to the point that a COVID-19 droplet can easily survive for weeks. It has been established that viruses can lie dormant in freezing temperatures. However, the SARS virus - a close relative of COVID-19 - can be de-activated at temperatures of 56 to 65 degrees Celsius (132.8 to 149 degrees Fahrenheit). This means that cooked food is generally less likely to infect you with COVID-19, provided that it is not subsequently mixed with raw ingredients.
One of the risks of ordering take out food or eating out is that the people who prepare and cook the food for you are not from your own household. The cooks, waiters, and delivery services all stay out for long hours during the day and are exposed to many other people. All commercial establishments and operating businesses are required to adhere to COVID-19 prevention guidelines. However, health safety and protocols during a pandemic do not provide an airtight defense.
It is recommended to still cook and eat at home as much as possible, especially while your community still hasn't reached herd immunity. However, Dr. Stephen Griffin - a virologist from the University of Leeds - has stated that the ice cream contamination in China should not be a cause for worry.
"We probably don't need to panic that every bit of ice cream is suddenly going to be contaminated with coronavirus," Griffin said.
Stay as safe as possible by only purchasing food from restaurants with extensive COVID-19 prevention measures, by wearing an effective face mask at all times in public, washing your hands as often as possible, and by social distancing.
COVID-19 Essential Supplies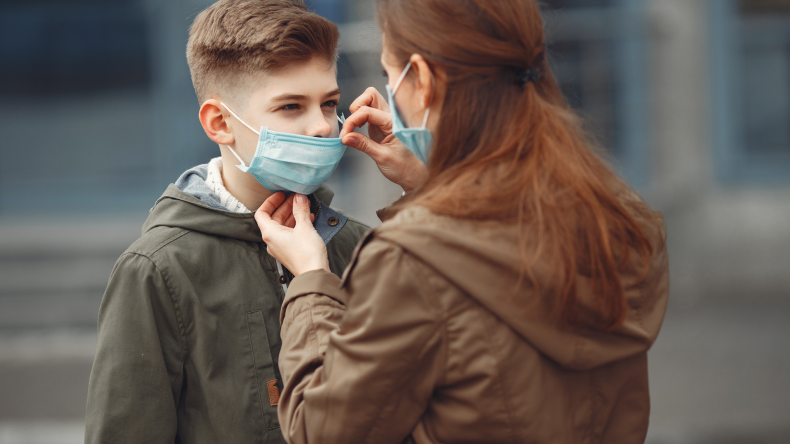 Face Masks
Not everybody has the time to wash reusable face masks every day. Meanwhile, some face masks, even when washed, still require additional layers of disposable 3-ply masks when worn. Cloth face masks become thinner the more you wash them, so it is generally safe to replace them after 30 washes. Click here to order 3-ply masks, N95 masks, KN95 masks, or 3M masks to stay protected today.
Face Shields
If you're traveling abroad, take note that some countries require wearing face shields on top of face masks. A face shield extends below the chin and avoids any gap on the face where COVID-19 droplets can be transmitted from person to person. 10 reusable face shields can be ordered from Clinical Supplies for only $29.95.
Disinfectants
When dining out, touching things that have been touched by others is inevitable. Keep antibacterial wipes and a small bottle of alcohol-based sanitizer handy in your bag whenever you go out. A UV LED Sterilizer Wand available for only $94.95 is also effective for killing 99% of germs, microbes, viruses, bacteria, and allergens on surfaces.