Sponsored Article
Cute Sports Bras That Offer Support and Comfort During High-Impact Exercise
Having Difficulty Looking for the Sports Bras That Offer the Right Support and Comfort for Your Workouts?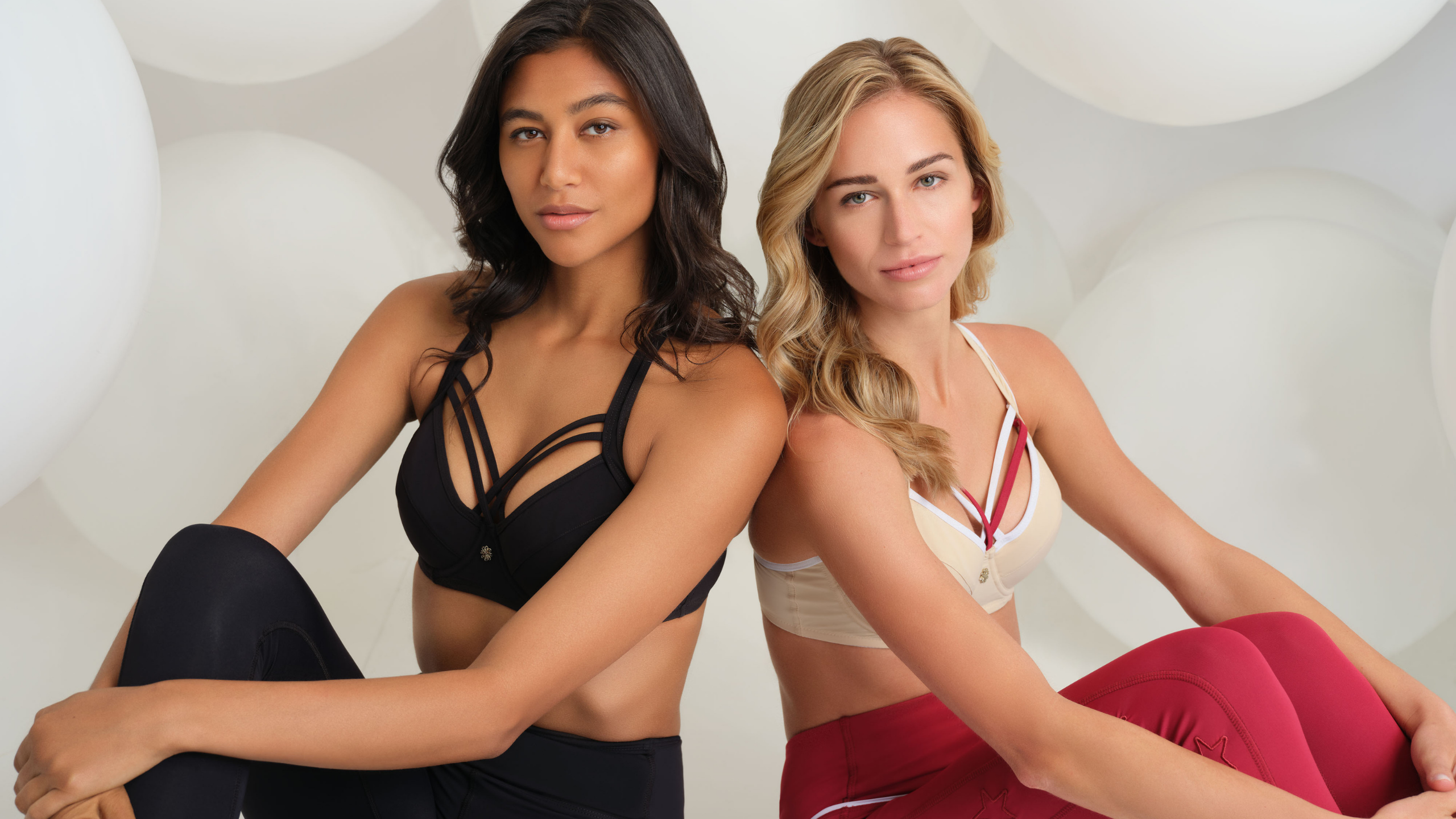 It's no surprise that athleisure continues to take the world by storm. Activewear companies are on a constant hunt to launch new multifunctional designs that can take you from a casual Friday at the office to a high-intensity workout at the gym. While the versatile and edgy concept serves convenience and style, activewear mustn't sacrifice the compression and support it should offer for active women for the sake of design.
Post-Workout Breast Pain: You're Not Alone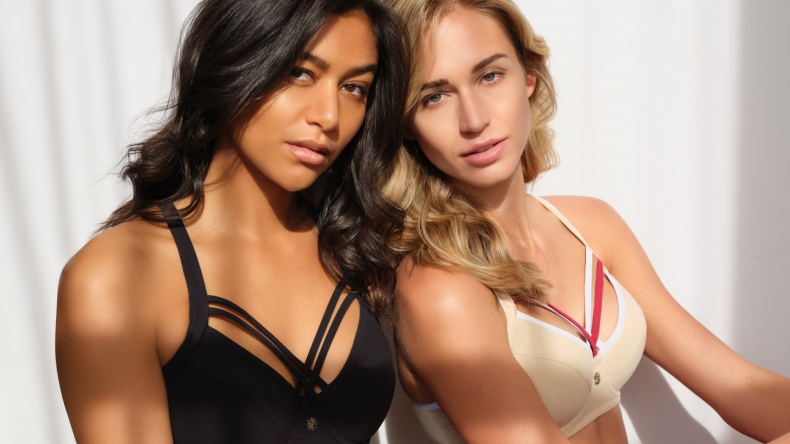 Have you ever encountered a soreness or aching sensation in your breasts after working out? If your answer is yes, then you're not the only one. In general, mastalgia, or breast pain, affects around 70 percent of women, but many factors could cause or exacerbate the condition, including physical exercise.
In a 2013 study in the British Journal of Sports Medicine, researchers surveyed female marathon runners during the 2012 London Marathon Registration. They found that half of the women experienced breast pain during moderate exercise, while 64 percent experienced mastalgia during high-intensity workouts. Moreover, nine out of the 10 female marathon runners reported wearing sports bras while training. While this may answer the question if they wear a sports bra when working out, it doesn't wholly clarify if the sports bras they're wearing offer the right support for the girls.
That's what New York-based entrepreneur and fitness buff Phylise Sands hoped to address when she started her activewear company, Red Daisy. In Sands' pursuit of inventing a sports bra that offers full breast support and is designed for versatility, the mother of three teamed up with her daughter Lily to develop a collection incorporating signature Lycra® spandex and other resilient materials. What this means is that Red Daisy's sports bras are designed for superior fit and performance with high resistance to abrasion to provide ample breast support and comfort. For the Sands mother-daughter team, it's the ideal sportswear essential: combining high-fashion design with thoughtful engineering for all-out comfort—perfect for women with active lifestyles who also love the allure of European-style lingerie.
Support the Girls With Red Daisy Sports Bras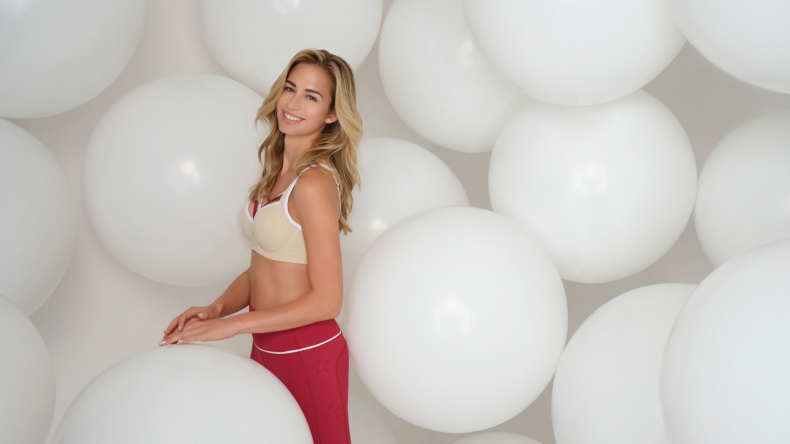 Red Daisy "supports the girls" beyond the physical support provided by their active apparel. For every purchase of a Red Daisy sports bra, $5 is donated to support further research on breast cancer, affecting one in eight women in the United States.
Red Daisy encourages women to be proactive in conducting self-examinations and scheduling checkups to monitor breast health and to wear sports bras with the right support and comfort during workouts. Check out Red Daisy's sports bra collection below:
Roslyn Sport Street Swim Bra
Price: $99.00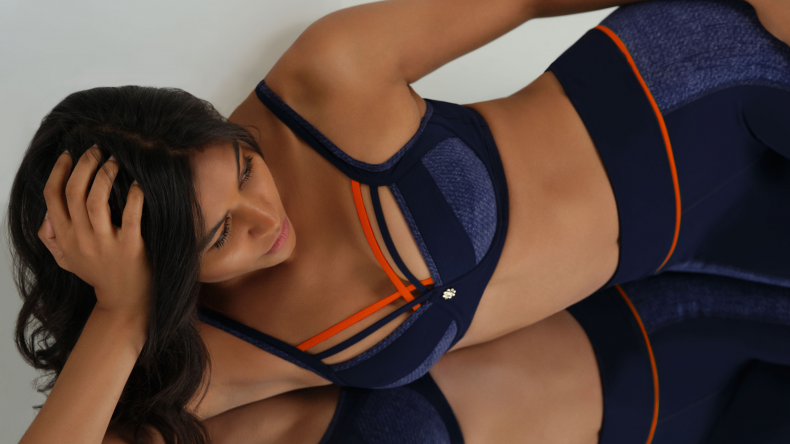 It's no surprise that sports bras no longer have to hide away beneath a sweaty shirt, especially when they've got a particular style or pattern that demands to be seen. The Roslyn Sport Street Swim Bra is one such asset that offers the option to wear it three ways. Wear it when you're performing a high-impact exercise, heading for a swim, or meeting up with your friends.
No matter the activity, the Roslyn offers comfortable shaping and support, making it ideal for everyday wear. It's made with high-quality patented Sensitive® compression fabric and Lycra® spandex with SPF 50 and ample breathability.
Get the Roslyn Sport Street Swim Bra here.
Myra All Star Double Layer Sports Bra
Price: $89.00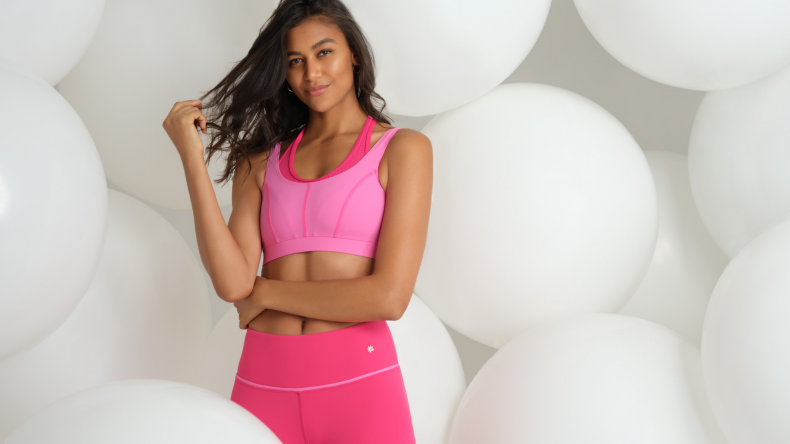 Some sports bras can double as a crop top, which is why they are commonly paired with an oversize bomber jacket or multicolored windbreaker to evoke the trendy athleisure-street style. The Myra All Star Sports Bra practically looks like a crop you can wear on its own, especially with its double-layer, which gives not only the bra more structure but also extra support when performing dreaded burpees.
The Myra is an exceptionally versatile bra that takes you from the gym to the coffee shop in style. Even if you don't have plans for working out, you can still don the Myra sports bra, put on your favorite pair of jeans, and cover up with a loose, plaid shirt or windbreaker in case it gets chilly outside.
Get the Myra All Star Double Layer Sports Bra here.
Jackie Sports Bra
Price: $89.00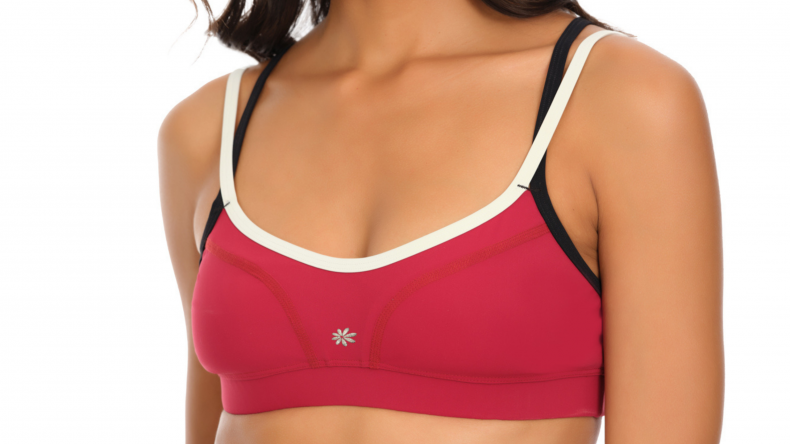 When you can't decide on just one color, why not wear all of them? The Jackie Sports Bra is a visual trifecta of color, style, and support—and a definite essential to your active lifestyle. The sports bra has a sleek, less bulky look that still provides the comfort and support you need for your workouts—or when you just don't feel like wearing a wired bra on a casual day.
Playing around with pink, white, and black, the Jackie Sports Bra is designed with a double-layer fabric construction from high-quality Patented Sensitive® compression fabric and Lycra® spandex. The black and white double straps are configured into standard and racer-back styles for a geometric look.
Get the Jackie Sports Bra here.
Anita Sports Bra
Price: $89.00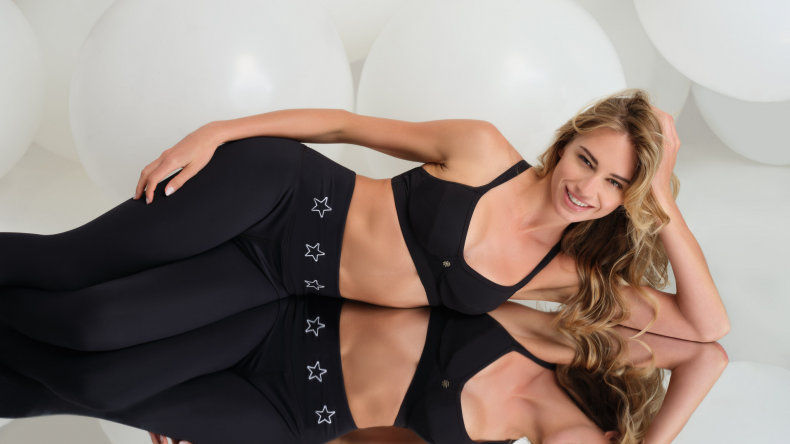 Wearing bras with underwires can make your breasts feel sore after long periods, which is why finding a bra that offers support without a wire is a welcome change. While the Anita Sports Bra's structure seems like an underwire supports it, it's actually all fabric, no wire! Get the shape and fit of a wire bra minus the pain of an actual underwire with the Anita Sports Bra.
For active women with larger cup sizes, this can be a game changer (and possibly a new favorite essential) in their athletic lifestyle. The sports bra has built-in, extra thin, soft foam cups to provide full support during your intense workouts and has two detachable bra straps that you can configure into standard or cross-back styles.
Get the Anita Sports Bra here.
High-impact exercises are no joke, and full-support bras are hard to come by. For the comfort and support you need during your intense workouts (or if you want to take a jab at the streetwear trend), check out Red Daisy's cute yet dynamic sports bras here.