Sponsored Article
Dash Your Way To Quick Cash With This Side Gig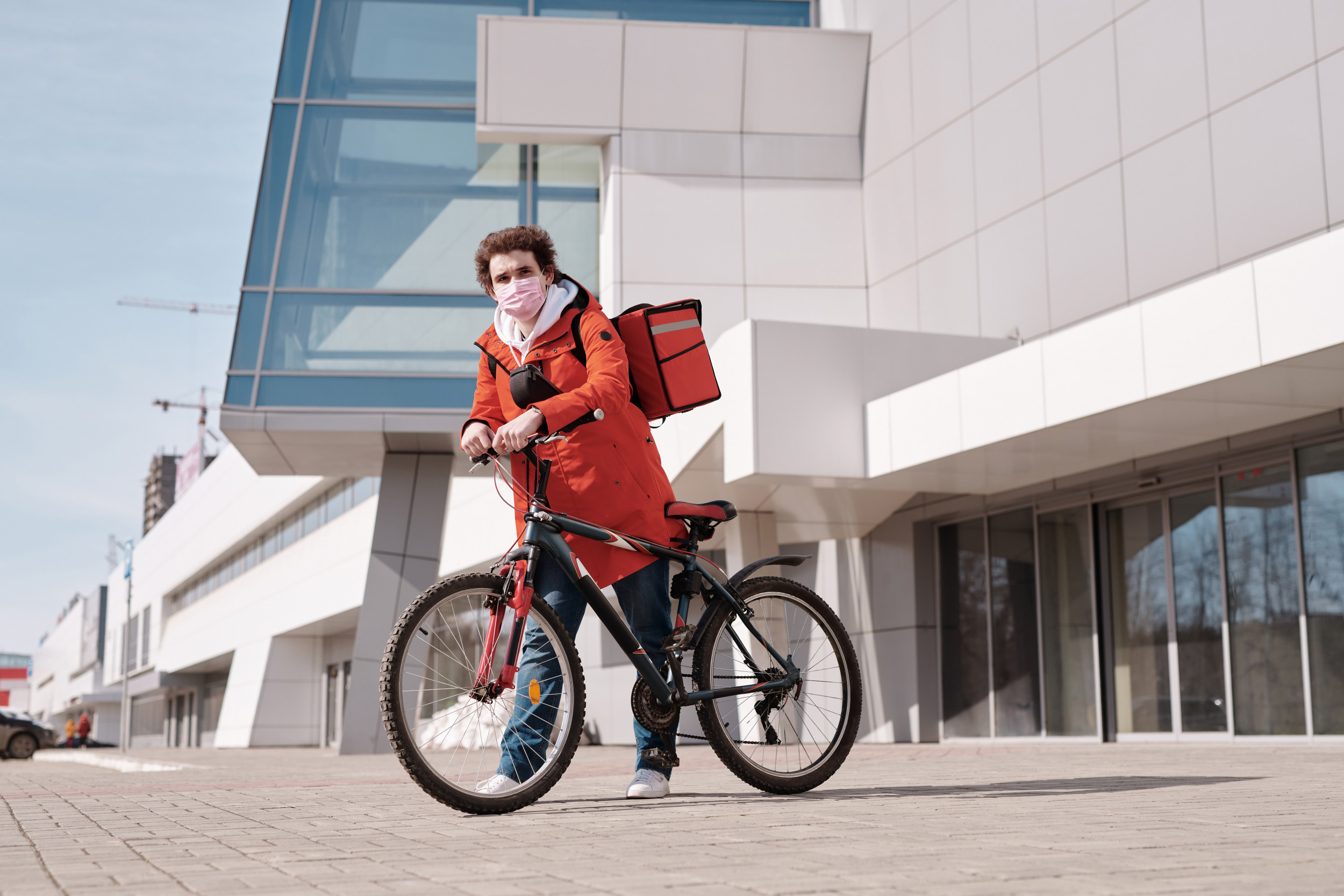 Food is considered the most essential needs of humans, taking precedence over other equally important necessities like shelter and clothing. And why shouldn't it, when it provides our bodies with much-needed nourishment and triggers happy hormones to help us stay positive despite the bleakness and uncertainty wreaked by COVID-19.
Restaurants across the US are slowly dusting themselves off and reopening their doors again in a bid to boost the ailing economy, and consumers are more than happy to welcome them back. After all, we are quite sure there are plenty of people already tired of planning and cooking three or so meals a day.
Fast-food joints like McDonald's and Taco Bell appear to have bounced back quickly, according to a study conducted by Black Box Intelligence. As for smaller independent restaurants, however, they have to trudge through a tougher road to recovery.
Show Some Love and Get It Back
With stay-at-home orders and strict social distancing guidelines still in effect, what can we do to enjoy meals from our favorite restaurants? Order from them online!
We came across a platform called DoorDash, which pools together the available and most popular restaurants in your area. Those that wish to place an order can do so easily from their website or mobile app.
Just like similar food delivery platforms like Uber Eats or GrubHub, DoorDash facilitates customer deliveries for their partner restaurants through contracted delivery personnel they call Dashers. With most restaurants still operating on the skeletal force, taking deliveries out of their daily to-do list allows them to focus their efforts on preparing your food.
Having said that, DoorDash can be a great side gig, if you have time on your hands and a trusty bicycle or car at your disposal. DoorDash reportedly has one million dashers across the US, Canada, and Australia, all cashing in on people's consistent demand for good food and reliable service.
What's even better is that DoorDash recently improved its payout scheme to allow its Dashers to earn more. Base pay begins at $2 and will increase depending on the estimated time, distance, and popularity of the order. A dasher that has to travel, say, 7 miles during peak hours to deliver a food item that took longer than usual to prepare from a less in-demand restaurant can earn a higher base pay.
DoorDash customers also have the option to leave a tip when they check out or upon completion of the delivery. These tips go 100% to Dashers, increasing their take-home pay. Simply put, the more dashes and happy customers you make, the more you get to earn.
How to Become a Dasher
Signing up to become a Dasher is very easy. Bear in mind, though, that a valid driver's license and health insurance are must-haves to become a Dasher.
All you need to do is visit their website and complete your profile. You will be asked to provide your name, telephone number, and location details to view current Dasher openings in your area. What's good about this is that the registration process will take approximately five minutes tops.
DoorDash also has measures in place to guarantee the safety and security of all DoorDash merchants and customers. Potential Dashers will be required to undergo background and motor vehicle inspections, to ensure that both you and your vehicle are reliable and trustworthy.
The complete Dasher registration process can take between one to two weeks to complete, as DoorDash provides a thorough orientation program for all Dashers to provide appropriate guidance every step of the way.
Now, in case there are no available Dasher openings at the moment, your details will be placed on their waiting list, and you will be informed once an opportunity becomes available. This is an ingenious way to protect the profitability of existing Dashers.
If you are on the lookout for a side hustle that offers you the freedom to go places, and a flexible work schedule while helping local restaurants get back on their feet, try out DoorDash, and dash your way to extra cash.