Sponsored Article
Decorate Your Home with These Stunning Area Rugs Under $99 (60% Off—Halloween Sale 2020!)
Every room in your house can benefit from a well-placed area rug.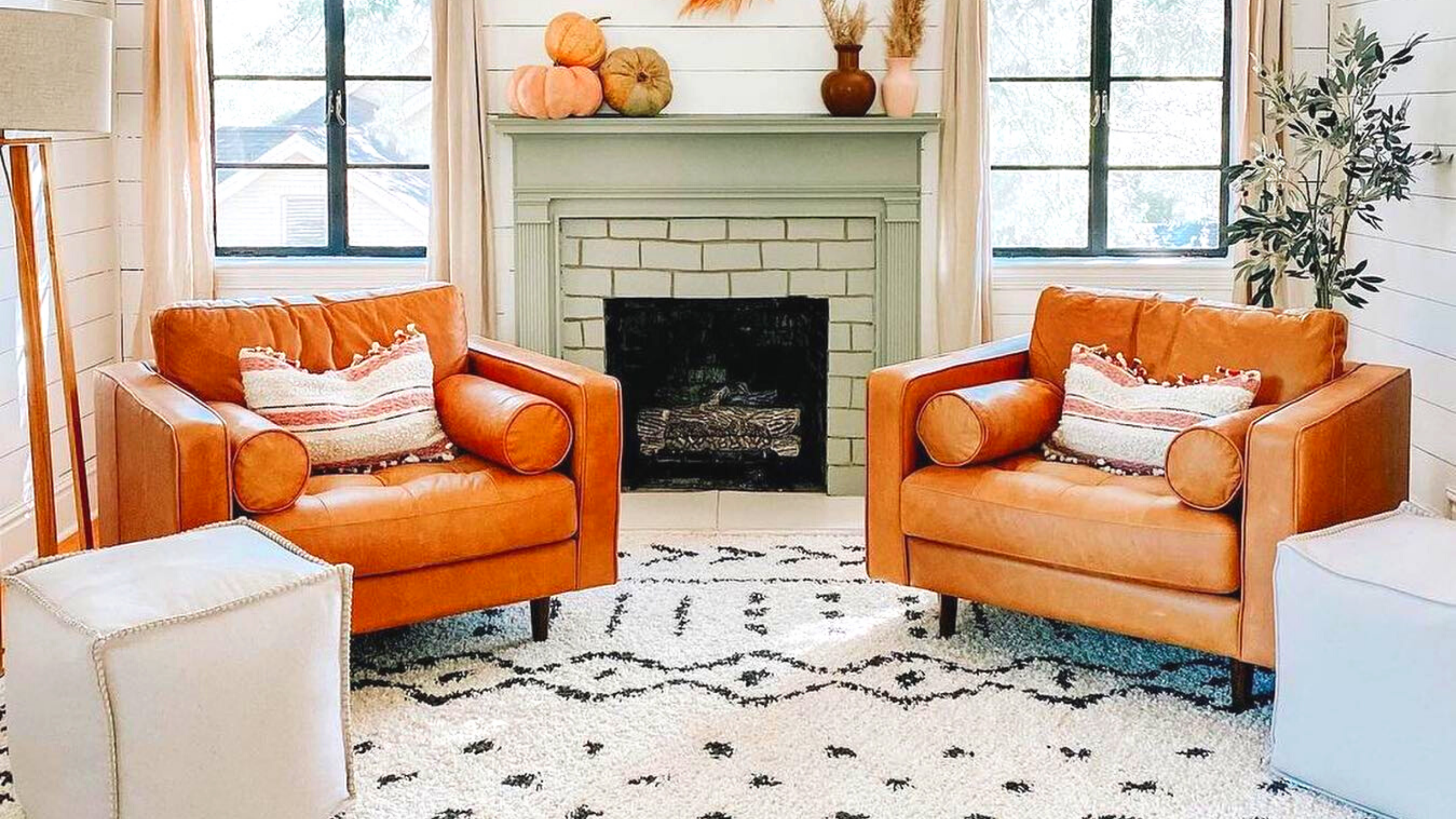 The floor is the foundation of any stylishly decorated room. When you start with a great rug, everything else falls into place perfectly. Every room in your house can benefit from a well-placed area rug. They add color, depth, and texture to a room and work as the focal point that makes all decorative elements more cohesive and put together.
They are also a great way to decrease the noise and echo in any space since they absorb sound. Here are a few tips on which rugs go with each room of your home and how they can make any space feel more welcoming.
If you have been delaying decorating your home due to the often high prices of quality rugs, here's an excellent chance for you to do it before the year's end. Boutique Rugs is having their Halloween Sale right now, 60% off on their exclusive, trendy, and high-quality area rugs.
Find the Perfect Rug for Every Room at Boutique Rugs 60% off Halloween Sale Here!
Living Room
Think of your living room area rug as a piece of statement jewelry that elegantly accessorizes the space, bringing the entire look together while adding that extra oomph factor.
When choosing your living room rug, always consider the aesthetic that complements your lifestyle, personality, and preferences: minimalistic, bohemian, rustic, contemporary, traditional, or classic modern farmhouse. Then, select a color and a flair that goes with your theme.
Bodrum Area Rug by Boutique Rugs is rich with bright colors and a classic design that gives a mid-century modern feel. It has just the right amount of color to add life and a welcoming flair to your living room.
Get Your Bodrum Area Rug (5'3" x7'3") Here! Was: $215, Now: $86 (60% Off)
Dining room
Your dining room is a place where family and friends come together. The rug you choose for this space should be all about comfort and simplicity. Your rug should distinguish the dining area from the rest of the room if walls do not separate it.
Center your rug under your dining table and ideally have it accommodate all of the chairs. You can also use a round-shaped rug to contrast the rectangles and edges that come with your dining table and chairs.
The Spilsby Area Rug by Boutique Rugs has a geometric pattern that will distinguish your dining area from the rest of your space. The 100% Olefin material is soft to touch, making the joyful times you spend at the dining table more comfortable. It is also easy to clean, which means you won't have to worry about the occasional spills from your gravy boat!
Get Your Spilsby Area Rug (5'3" x7'3") Here! Was: $175, Now: $70 (60% Off)
Bedroom
When it comes to the bedroom, a space for relaxation and intimacy, it is better to keep your decorative elements soft, subtle, and straightforward. Your bedroom is your sanctuary, so do not be afraid to go for your favorite colors and aesthetics.
There are several ways to place a rug in your bedroom. You can partially set the rug under your bed, in the middle of the room, or by your bedside - the rug halfway under your bed gives you a soft surface to step on to when you wake up.
The Lewisberry Area Rug by Boutique Rugs is a lovely pastel-colored area rug that is perfect for your bedroom. The soft pinks and greys beautifully complement any color theme, and the pattern will create a pleasant contrast to the solid colors on the walls.
Get Your Lewisberry Area Rug(5'3" x7'3") Here! Was: $215, Now: $86 (60% Off)
Study/Home office
Now that you are working from home, a rug is a great way to upgrade your study or the home office. Your work environment affects your productivity. Go for a rug with cool and uplifting colors such as blues and greens to help keep your focus and lower any work-related stress. Placing a rug under your table gives you a comfortable surface to rest your feet when you work for long periods at a time.
Glendon Area Rug by Boutique Rugs has a beautiful navy blue ocean-inspired pattern that will bring a sense of relaxation and calm to your workspace.
Get Your Glendon Area Rug (5'3" x7'3") Here! Was: $175, Now: $70 (60% Off)
Nursery
A soft rug is a must-have for your nursery with little feet running around. It will reduce slips and falls when your toddler plays and reduce echoes and noise during the night. When choosing a nursery rug, go for one with a higher thread count and a softer material. It is also essential to select an easy-to-clean material since it can get dirty more quickly. Go for a neutral color to keep a calmer ambiance in the room.
Prompton Area Rug by Boutique Rugs has a fluffy and soft texture that will make it comfortable for your little one to sit and play on.
Get Your Prompton Area Rug (5'3" x7'3") Here! Was: $245, Now: $98 (60% Off)
We may earn a commission from links on this page, but we only recommend products we back. Newsweek participates in various affiliate marketing programs, which means we may get paid commissions on editorially chosen products purchased through our links to retailer sites.