Sponsored Article
Design Your Very Own Phone Accessories with PopSockets
Create your own customized phone accessories and PopSockets will take care of the rest.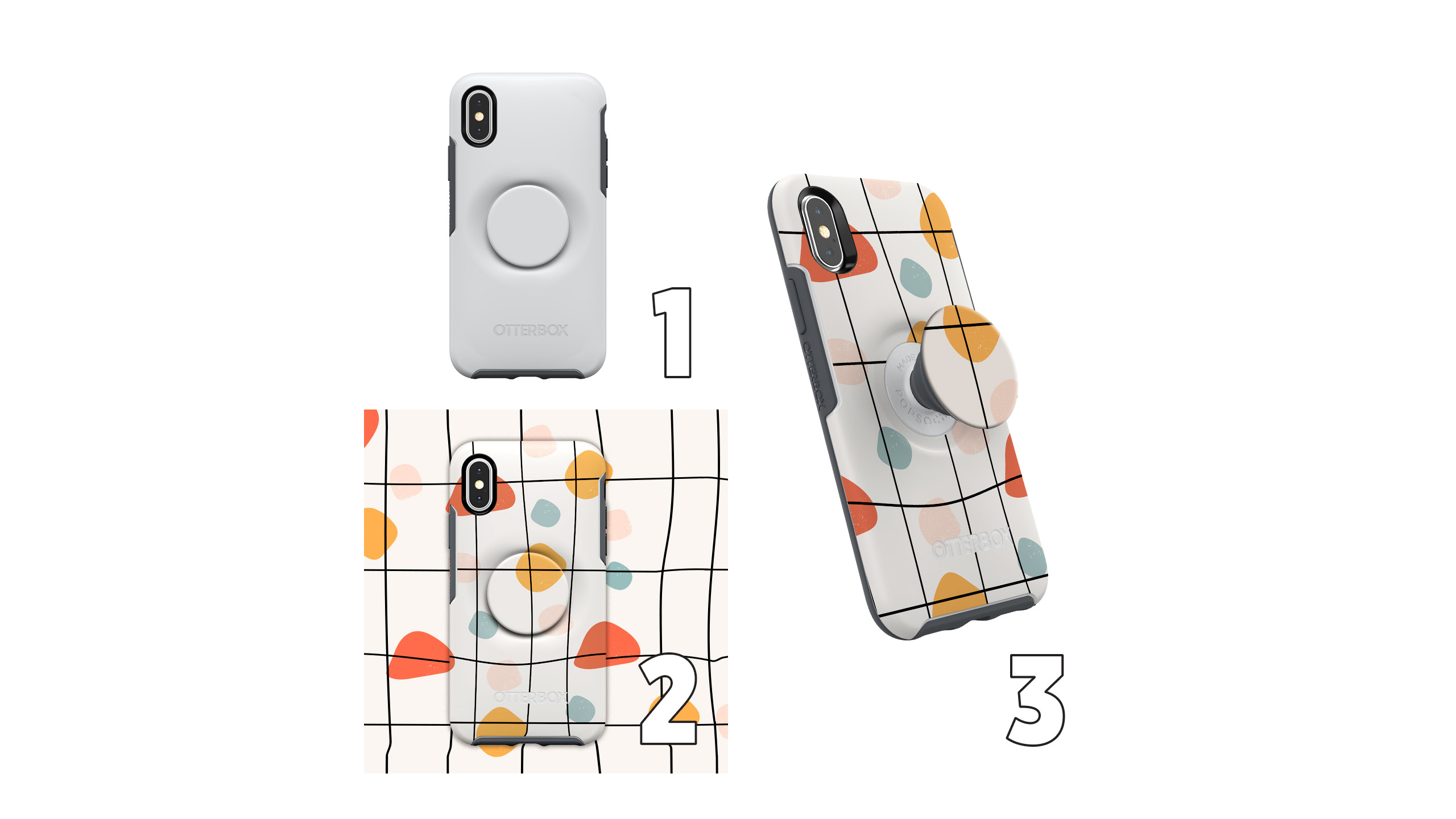 Phone accessories were once only a necessity because they served one main purpose: to protect our investment. However, through the years, more and more phone accessories have appeared in the market to make our lives easier and more convenient, as well. Phone cases aside, mobile accessories such as phone grips and mounts allow us to use our devices phones hands-free when we need to.
PopSockets is a company that offers innovative phone accessories that can help us protect our investments while making our lives easier at the same time - and they do so in the best way possible. Although there are many different designs and colorful accessories available in today's market, PopSockets takes things up a notch by offering consumers the creative freedom to upload any image or design of their choice to create a personalized phone accessory of their own.
Get 30% OFF Create Your Own with Code CUSTOM30 Only @ PopSockets.com! Valid 12/10 - 12/31
Today's phone accessories are just as important as handbags or jewelry as a means of expressing our personalities. By personalizing yours, you can ensure that you show off your real self every time. Plus, they make for great last-minute Christmas gifts or just thoughtful gifts, in general. Find out how you can design your very own phone accessories with PopSockets here.
Custom PopGrip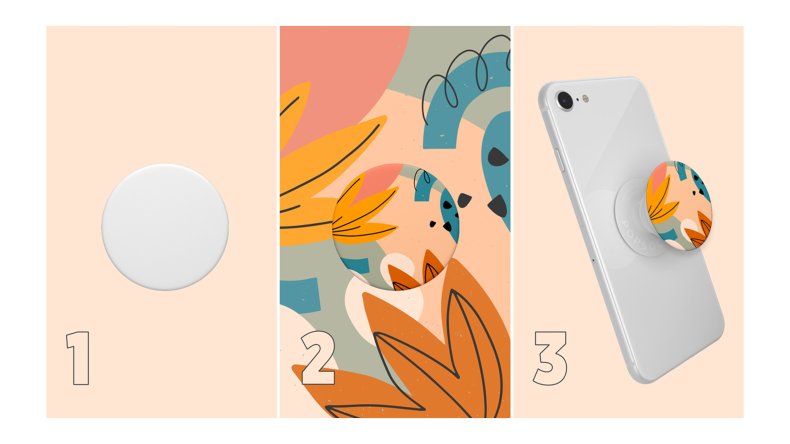 This Custom PopGrip is secured with a 3M adhesive for a secure and tight grip on smooth and hard cases. It allows you to hold your phone in an easy, stable manner as you text or multi-task so it doesn't slip from your grasp. It also serves as a stand for whenever you need to go hands-free. Both functional and attractive, you can easily swap the top portion anytime to suit your mood or your outfits.
Customize your own PopGrip for only $15 now!
Custom PopTop
The Custom PopTop can be directly attached to any phone with a glass back. Just like the PopGrip, you can easily swap the top to change the vibe and style according to your preference. Simply collapse it flat, press it down, and twist to remove.
Customize your own PopTop for only $13 now!
Custom PopWallet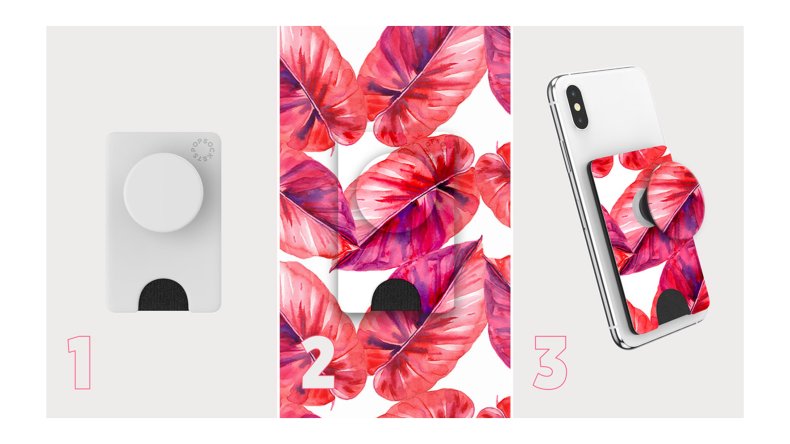 Say goodbye to bulky wallets! Featuring a customizable top and body, the Custom PopWallet offers a fun and easy way to carry all of your important cards sans the bulkiness of an actual wallet. It can hold cash and up to six cards comfortably at a time (depending on the thickness), eliminating the need for extra accessories whenever you go out.
TODAY ONLY! Buy a PopWallet+ Get a FREE PopTop @popsockets.com! Valid 12/18
Otter + Pop Custom Design Phone Case
Slim and pocketable, this Otter + Pop Symmetry Series offers double protection—a case that will protect it when it drops, and a secure grip so you can text with one hand and snap photos on-the-go. This drop-tested, full-body case is protective and reliable in all conditions, providing the best protection for your phone while retaining a sleek and slim design.
Enjoy 15% OFF Otter+Pop Cases @ popsockets.com! No coupon code required. Valid 12/26-12/29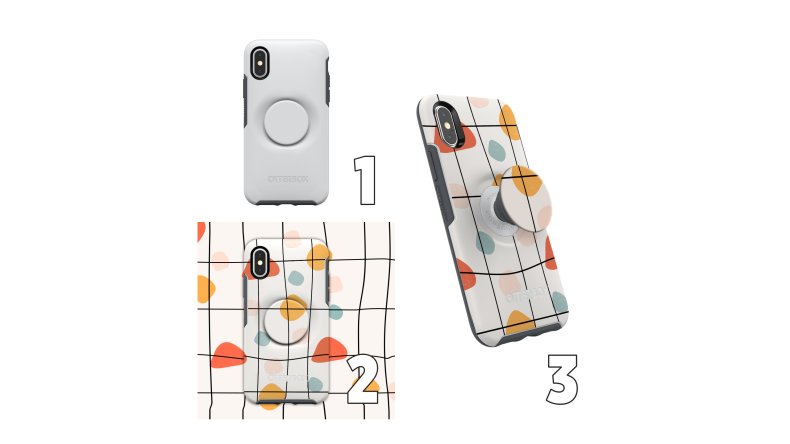 Promote Your Brand With Customized PopSockets Accessories
Looking for a way to get people to notice your brand? Customize a PopSockets PopGrip, PopTop, PopWallet+, or Otter + Pop phone case with your brand logo and use them as event giveaways, Christmas gifts, or as free brand exposure that you always carry around. How many times have you received umbrellas, mugs, pens, and notepads with a company's brand on them? Using phone accessories instead will surely grab people's attention and make them remember you. After all, everyone appreciates practical items that they can actually use every day.
With the amount of time you use your phone every day, it generally makes sense to invest in practical accessories that can improve your daily life and protect your investment without breaking the bank. Have some fun and create your own designs to really let your personality shine. Get extra creative and create some to give your loved ones this Christmas, too!