Sponsored Article
From Diagnosed to CEO: How Ruth Fernandez Built a Thriving CBD Business
Here's how she turned her unfortunate diagnosis into a successful business venture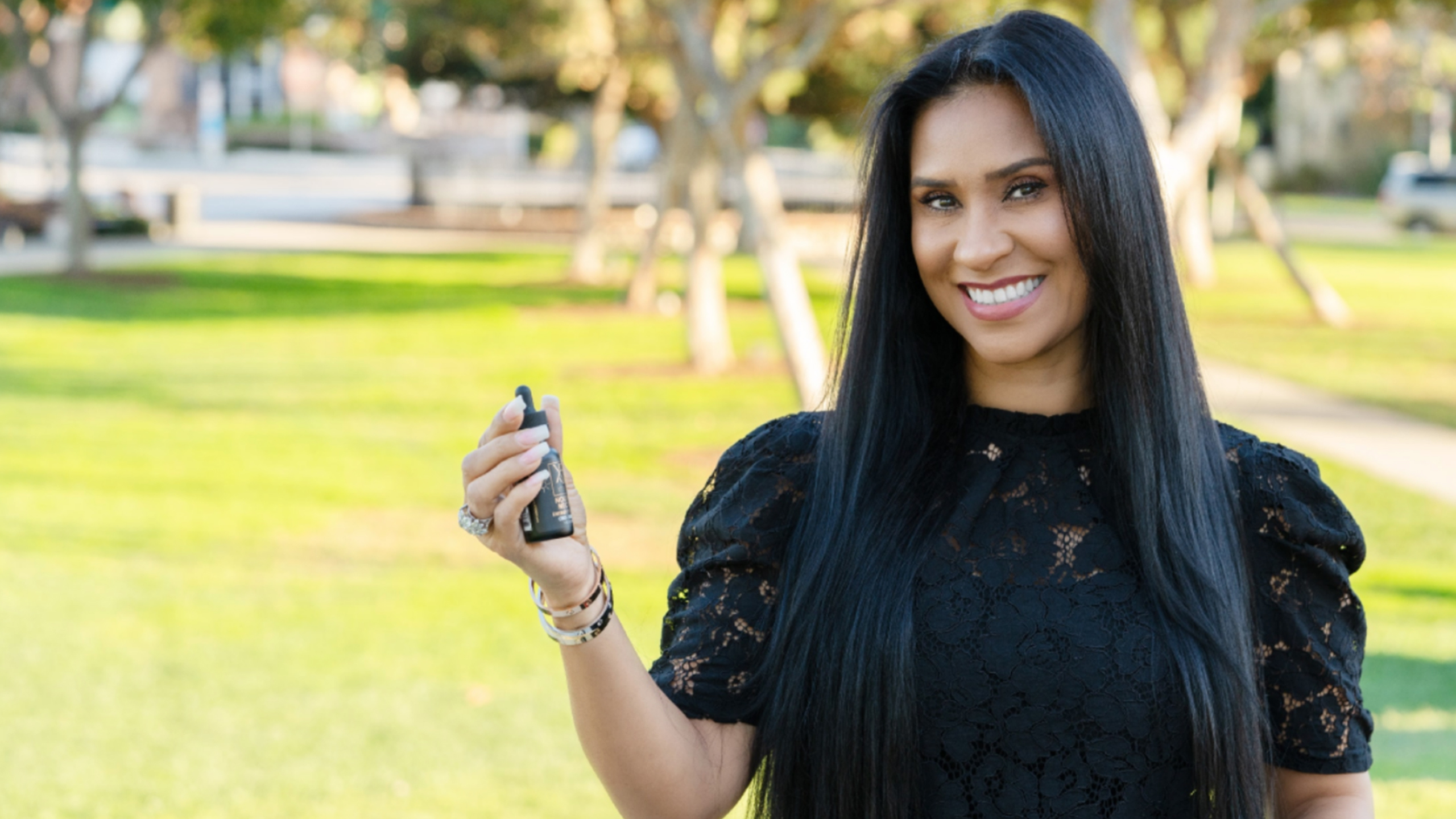 It's important to consult your doctors with any medical concerns and before any making changes or adding any supplements to your health plan.
When push comes to shove, you ultimately depend on your body to protect you from disease. Despite understanding that you aren't invincible, you'd like to know you've done your part in making it resilient enough against harmful elements. What if your body simply isn't strong enough to keep itself healthy, though? Is there something you can do in that case?
In normal instances, the body's immune system is able to fight off disease-causing bacteria. However, if you have an immune reaction, your body is constantly in hyperdrive and lacks the ability needed to produce antibodies. This leads to an attack on your own tissues, making you more susceptible to infections. While there are a number of possible reasons behind autoimmune disorders, doctors have yet to find a way to determine their actual cause.
Ruth Fernandez vs. Three Autoimmune Diseases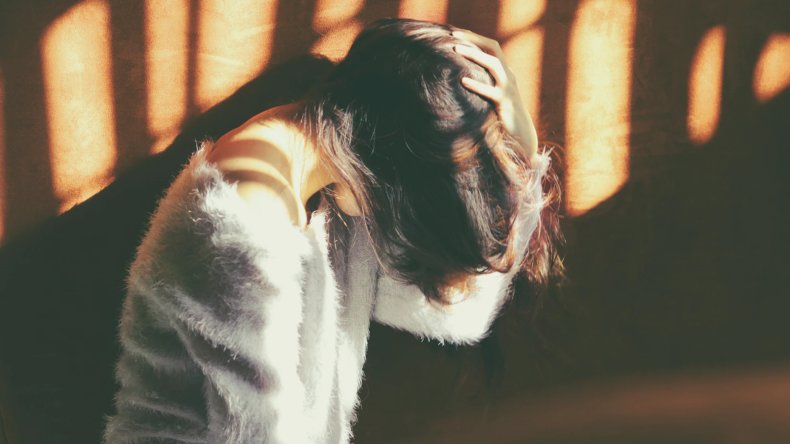 As if the idea of fighting one autoimmune disorder isn't scary enough, XTEND5's CEO Ruth Fernandez had to go through battling three of them. Instead of wallowing in sorrowful acceptance, though, she made it her goal to find a way to overcome her health challenges. Her personally crafted blend of natural remedies pushed her to create a company that could help real people.
XTEND5's journey began with Ruth's determination to find a way to heal herself naturally. After years of extensive research and trial and error, she eventually succeeded at treating all of her conditions. She realized that the best way to cure her symptoms was through strengthening her gut, where the absorption of nutrients begin. Upon confirming the effectiveness of her formulas, Ruth began sharing them with other people suffering from similar problems. The positive feedback she got from her rigorous beta trials was all the push she needed to bring her products into the spotlight in the hope of helping more people.
Healing Begins Internally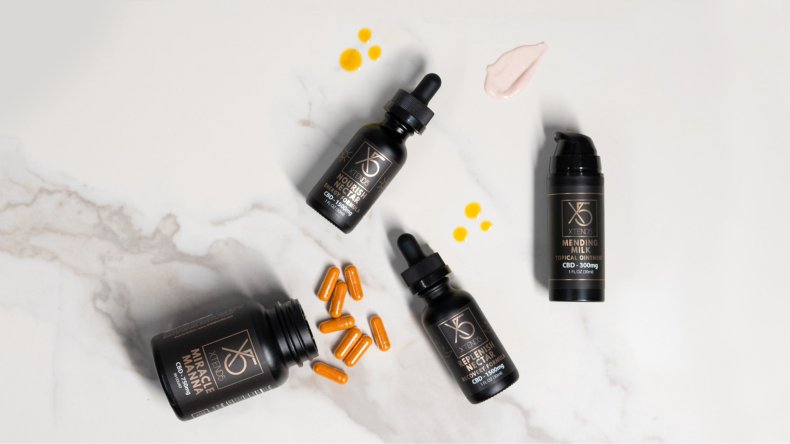 What sets XTEND5 apart is the bioavailability of its products. The path to healing begins internally, and it is through having your body absorb as many nutrients from purely extracted materials that it can recover faster. By using ancient ingredients directly sourced from nature, XTEND5 ensures optimal potency to allow it to fully absorb the nutrients it needs.
The family-run business started with the goal of enriching lives and giving individuals a chance to heal through ancient ingredients. All of XTEND5's products have cannabinoid-rich oil bases like CBD and CBA, which are fully received by your endocannabinoid system. Activating it opens your body up to various benefits, starting with the oils' superior anti-inflammatory function. Infused with the right blend of ingredients, XTEND5's products target anomalies at their roots.
Does CBD Really Help?
Despite the negative connotations that some people might have about CBD, it has continued to prove its ability to treat various ailments. All XTEND5 CBD products come with zero THC, which means there's no risk of getting "high." Of course, you should always consult your doctor before trying any CBD products.
What Are XTEND5's Best CBD Products?
Research shows that CBD can help treat autoimmunity in three ways—by balancing your immune system, reducing inflammation, and aiding your digestive system. Your journey toward better health starts with finding the right ingredients that are actually able to fulfill their purpose. Here are some of our top picks from XTEND5:
Miracle Manna
Price: $74.99 (Or save 20% if you get a monthly subscription!)
When to Take It: Take one to two capsules daily for the best energy pickup. Pair it with the Mending Milk for the best results.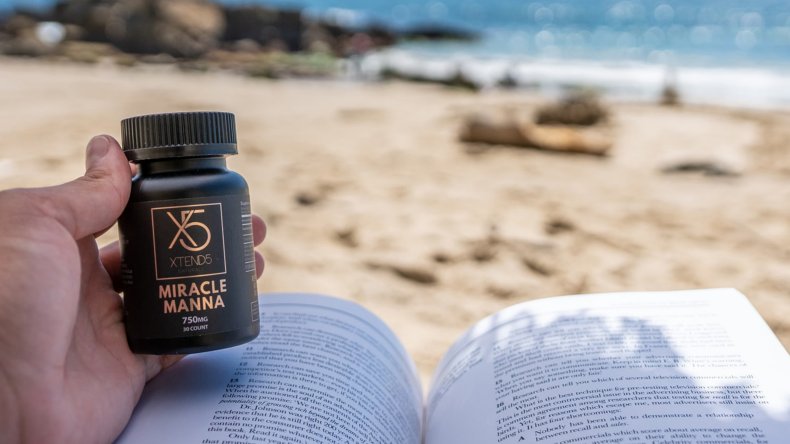 This is the CBD supplement that started it all. These capsules are Ruth's original blend, and she still uses them to this day. This formula aims to achieve overall body wellness and to support your gut and brain to stay strong and active. Combining turmeric, reishi, beet root, and artichoke with CBD makes this supplement more robust than its competitors', with its benefits becoming more apparent with consistent use.
Keep your mind and body healthy with Miracle Manna now!
Replenish Nectar
Price: $139.99 (Or save 20% with a monthly subscription!)
When to Take It: Take one full dropper, 15 minutes before bedtime for undisrupted sleep every night.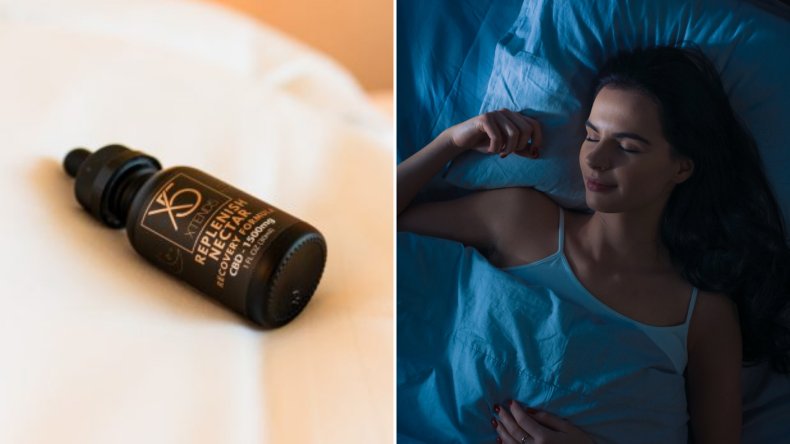 Sometimes, no matter how tired you are, you might still find yourself struggling to get some shut-eye. XTEND5's Premium Night Blend will help you effortlessly fall and stay asleep throughout the night, ensuring your body gets the recovery it needs. Include this CBD-infused Replenish Nectar in your bedtime routine to help you relax and unwind at night, calm your body, and prepare it for the most rejuvenating slumber.
XTEND5's Replenish Nectar formula consists of five all-natural ingredients—CBD isolate oil, melatonin, potassium, frankincense, and turmeric—all of which aim to calm your mind and body to put you to sleep naturally.
Sleep soundly every night with XTEND5's Replenish Nectar—buy it now!
Nourish Nectar
Price: $139.99 (Or save 20% with a monthly subscription!)
When to Take It: Shake well before taking one full dropper, one to two times daily. Let it stay under your tongue for 10 seconds before swallowing.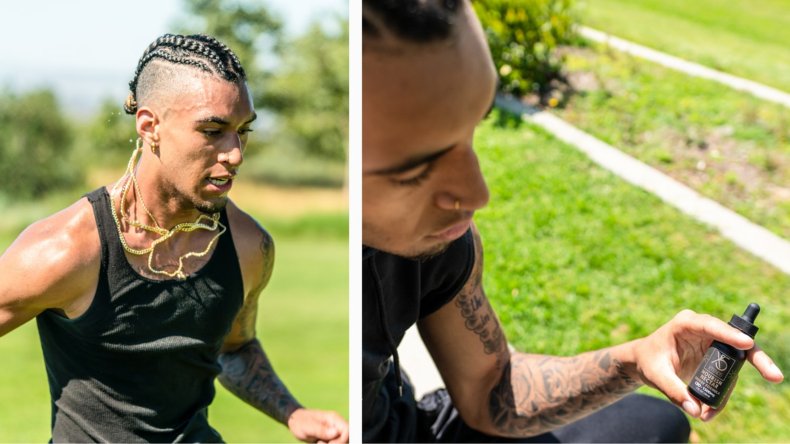 Once you've had the best sleep ever, you'll need the right motivation to use your newfound energy. XTEND5's Premium Morning Blend will give your body the jump-start its needs to face the day head-on without any energy gaps. Organic energy boosters like Cordyceps and reishi could help rid your dependence on caffeine while keeping hyperacidity at bay.
Say goodbye to sluggish mornings by stocking up on Nourish Nectar today!
You can pretend to be invincible all you want, but the reality is: You're still human. While getting sick may be unavoidable, there are ways to restore your health and help it reach its optimal state. Ruth Fernandez's handcrafted blends of all-natural solutions aim to support your body naturally to heal faster. They combine ingredients that are easily absorbed by your system to ensure that you get every single drop's full effect, letting you recover in no time.