Sponsored Article
Discover a Unique Way to Bring Family Together in a One-of-a-Kind Reunion
Bring everyone together in a hand-painted family portrait that spans generations, from great-grandparents to newborns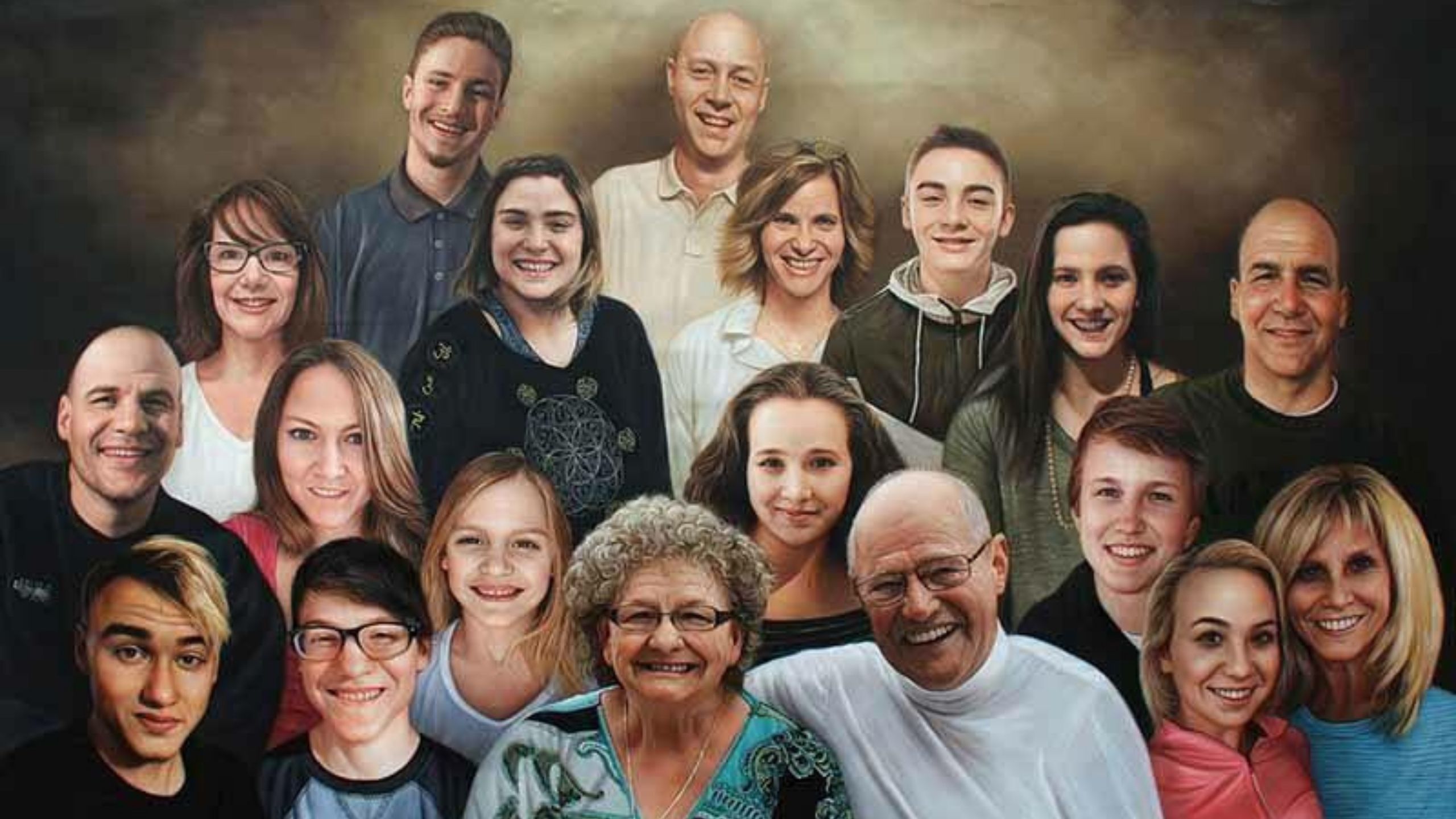 Many families have the tradition of coming together every few years for a family photograph.
It's a wonderful opportunity to capture a moment in time with the people you love the most—but we live in a world that enables us to connect on levels our grandparents would never have imagined possible. While nothing will ever replace the experience of actually being together, there is no real need to limit your family photo to just the people around you right now. Different as it may be, technology coupled with some good ol' imagination allows you to bring generations of your family together in a single piece of art; a piece of art that will be handed down from generation to generation.
If you're ready to try something new for your next family portrait, check out Paint Your Life. It's an online art service that connects you with professional artists who will turn your family photo—or even several different photos—into a full family portrait painting that serves as a powerful reminder of the beauty and strength of family ties.
Bridging the Generations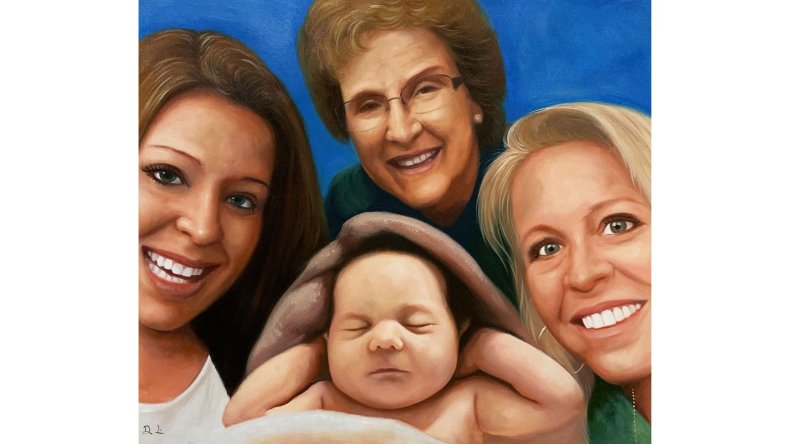 Not only is custom art a more classic heirloom to pass on than regular photos, but commissioning a painting for a family portrait means you get the opportunity to bring together the whole family, on canvas.
After all, the beauty of art is the freedom of embracing all possibilities—in this case, celebrating not just the family that is beside you right now, but also those who came (and went) before.
Paint Your Life offers a compilation portrait service, which allows you to submit multiple images of various people in your family that you'd like to include in the custom portrait. By putting everything together, from black and white wedding pictures of your grandparents to graduation photos of your sisters, artists create a new and more complete image of the family.
It also gives families who live far away from each other a chance to create a new portrait for a special occasion.
"My grandmother passed away almost 8 years ago. She never got to meet her great-grandchildren, but she would've loved all of her boys. It's only fitting that my sister and I (along with our dad) had an oil painting commissioned of her with our four kiddos. It was the greatest gift we've ever given."
Whether it's time or distance keeping you and your family apart, Paint Your Life bridges that gap through art.
Remembering Loved Ones You've Lost
It's difficult to move on from losing a family member, and each person deals with the grief in their own unique way. For some people, one of the things that helps ease the pain is honoring and remembering the ones they've lost.
A meaningful way to celebrate the life of someone who's passed away and the moments you've shared is through a hand-painted memorial portrait.
With the help of Paint Your Life, children can pay tribute to late fathers, mothers, grandparents, and all of the "greats," while new parents who did not get to introduce their own late parents to their children gain the unique chance to bring them together on canvas.
"In this video, is my husband, Chris, opening his surprise gift a few days after Father's Day. He lost his grandmother many years ago before he ever had children, so she was never able to meet them. She meant the world to him just the way his little girls do. He gets emotional all the time when he brings up memories of summers with her or things she would always say. The painting, so beautifully done, meshed together his grandmother and our three girls into one. He absolutely loved it! Thank you!"
The talented artists of Paint Your Life are trained to capture the essence of a person through a photograph. As Aristotle once said, "The aim of art is to represent not the outward appearance of things, but their inward significance." A person is more than just the distinct shade of blue of his eyes or the soft waves of her hair. Instead, the key to achieving one's true likeness in a portrait is capturing the personality behind the image, whether it's mischief, strength, or grace.
And don't worry, you can revise the portrait as much as you want until it's exactly right. Paint Your Life offers unlimited revisions, ensuring that every art piece that ships to your door is a worthy tribute to your loved one.