Sponsored Article
​​Do Byte Aligners Really Work? Here's What You Need to Know
We've Answered Some of Your Frequently Asked Questions About Byte Invisible Aligners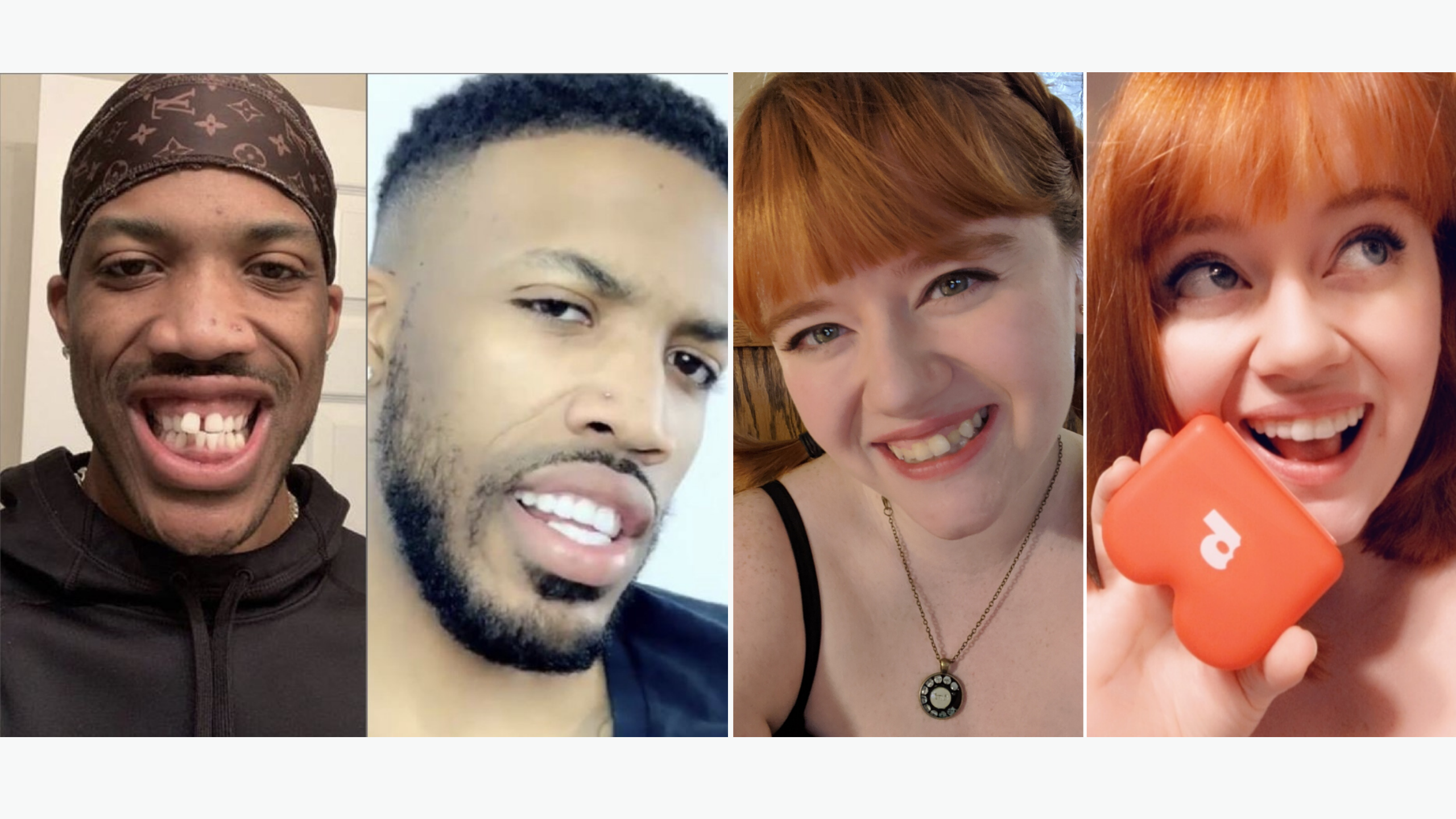 It's important to consult your doctors with any medical concerns, and before making any changes or adding supplements to your health plan.
In the age of social media and camera phones, it might feel like your life is always being documented. But not everyone is confident showing off their smile for the camera. In fact, a survey by The American Dental Association reported that one in four Americans would avoid smiling because they feel insecure about the condition of their teeth. That number increases for low-income and young adult populations.
Do you often try to hide your smile when socializing or taking selfies? Do you feel insecure when your friends all yell "Cheese!" with big smiles on? Thankfully, there are steps you could take to get the smile you've always wanted, and they might not require clunky, noticeable metal braces.
According to Stanford Children's Health, traditional braces are often worn during one's older adolescent to young teenage years, most commonly from ages 9 to 14 years old. However, for some people, braces could have been inaccessibly expensive when they were growing up. Other individuals might have had braces as a child but noticed changes to their teeth later in life and want help realigning their smile now. Paradoxically, as an adult, getting traditional braces could cause additional insecurity.
If you're not confident about your smile and don't want to go down the traditional braces route, there is an alternative: invisible aligners from Byte.
What Are Byte Invisible Aligners?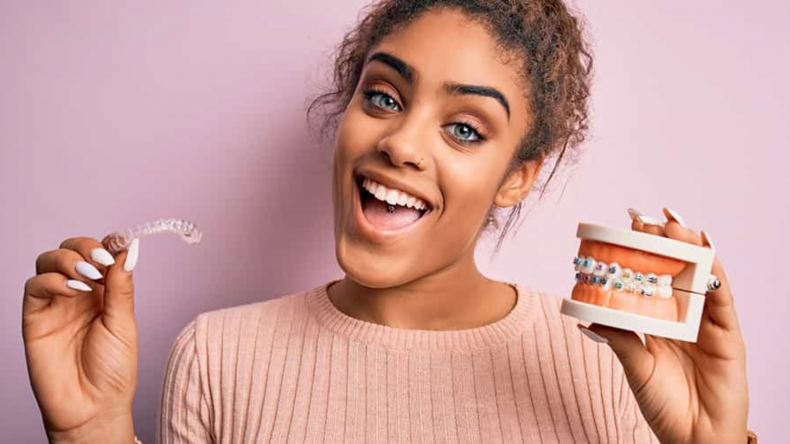 Invisible aligners are transparent plastic devices that are custom-made from a mold of your teeth. Each aligner works to move your teeth in incremental stages, and you'll go through a series of aligners throughout your treatment.
If you have issues with spacing, crowding, or slight problems with your bite, you could be an excellent candidate for Byte Aligners. Click here to take an easy quiz to find out.
You would have had to visit an orthodontist to make any changes to your smile in the past. But Byte Aligners could give you the freedom and flexibility to straighten your teeth from the comfort of your home.
How does it work exactly? Byte sends an impression-making kit directly to your mailbox with free return shipping. Once it evaluates whether or not you're an appropriate candidate for Byte aligners, Byte's Expert Dental Network will thoroughly analyze your impressions and design a treatment plan just for you.
As you "level up" through your series of aligners, you'll send photo updates, and their Expert Dental Network will monitor your progress remotely. If you have any questions or concerns, you can get in contact with your care team seven days a week.
Do Byte Aligners Work?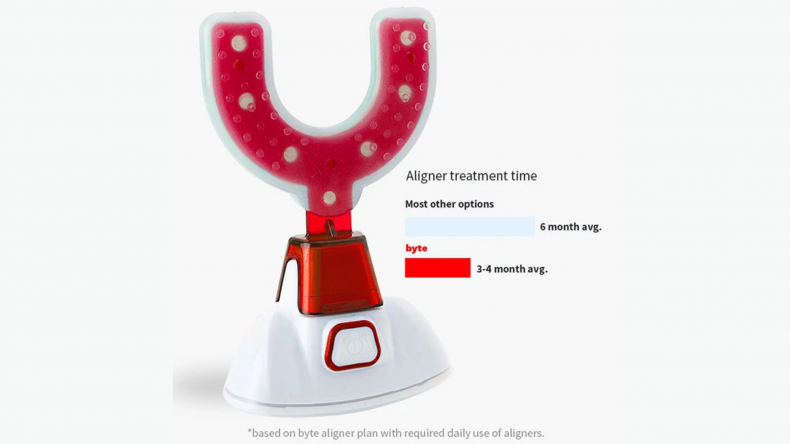 Could Byte Aligners really straighten out your smile from the comfort of your home? They could, and they have a little bonus tool to help you get results even faster. Your Byte treatment comes with a free HyperByte, a tool that uses high frequency vibrations (HFV), which could help your aligners work more effectively.
The HyperByte emits micropulses into your teeth and the surrounding bone. These gentle vibrations could help your aligners fit more snugly onto your teeth, or "seat" better. When your aligners are seated properly, they could work more efficiently to move your teeth into their proper place. The gentle vibrations might also help reduce discomfort, making it easier to wear your aligners.
Want to hear what real users are saying about their experiences with Byte? They have over 2,300 reviews and an average rating of 4.8 stars on their website. Let's see what some of the users are saying about their teeth-straightening experience with Byte.
Erin H. was planning on getting a different teeth aligner system through her dentist's office, but the price made her do some quote comparison shopping. That's how she found out about Byte, and she said she's so happy she did. She added that Byte has saved her "over $1,800 and several months of treatment time versus [another] system." She said that with Byte "the process has been incredibly easy, and the customer service has been great."
Another satisfied customer, Bill S., had been using his Byte aligners for about two weeks when he first reached out to customer service. He wanted to double-check that he was using the aligners correctly. His customer service representative had him send photos with and without the aligners. He said the clinical team "promptly responded" and that the customer service has "been very responsive and helpful with each interaction." At the time of his review, he had been using the system for about six weeks. He wrote that he was "starting to see [his] smile improve and that [his] teeth are brighter and whiter already."
Byte user R. Jay saw results within the first week of her treatment. She said she was happy she chose Byte over a competing brand because she said it's "much better and much cheaper." She was delighted with her results so far and with her experiences with customer service. She said Byte is "a speedy process, and the HyperByte really eases tension and pain, which is actually pretty minimal."
Get Started Today
Byte offers all-day and at-night treatment plans, so you could straighten your teeth as you go about your day or even while you sleep. Click here to pick the plan that works for you. All-day wearers could expect to wear the aligners for 22 hours a day and spend $1,895 on the aligner system. Nighttime treatments involve wearing your aligners continuously for ten or more hours and cost $2,295.
The first step is to complete your impression kit. You can use the code 02BYTECART100BBP to get the impression kit for the discounted price of $24.95, on sale from $95. As a bonus, that code will also give you a $100 discount on the cost of your aligners. If you don't qualify for aligners, you'll get a full refund of the purchase price for the impression kit.