Sponsored Article
Do You REALLY Need a VPN for a Mac? Yes—Here's Why
Avoid Potential Cyberattacks on Your Mac With a VPN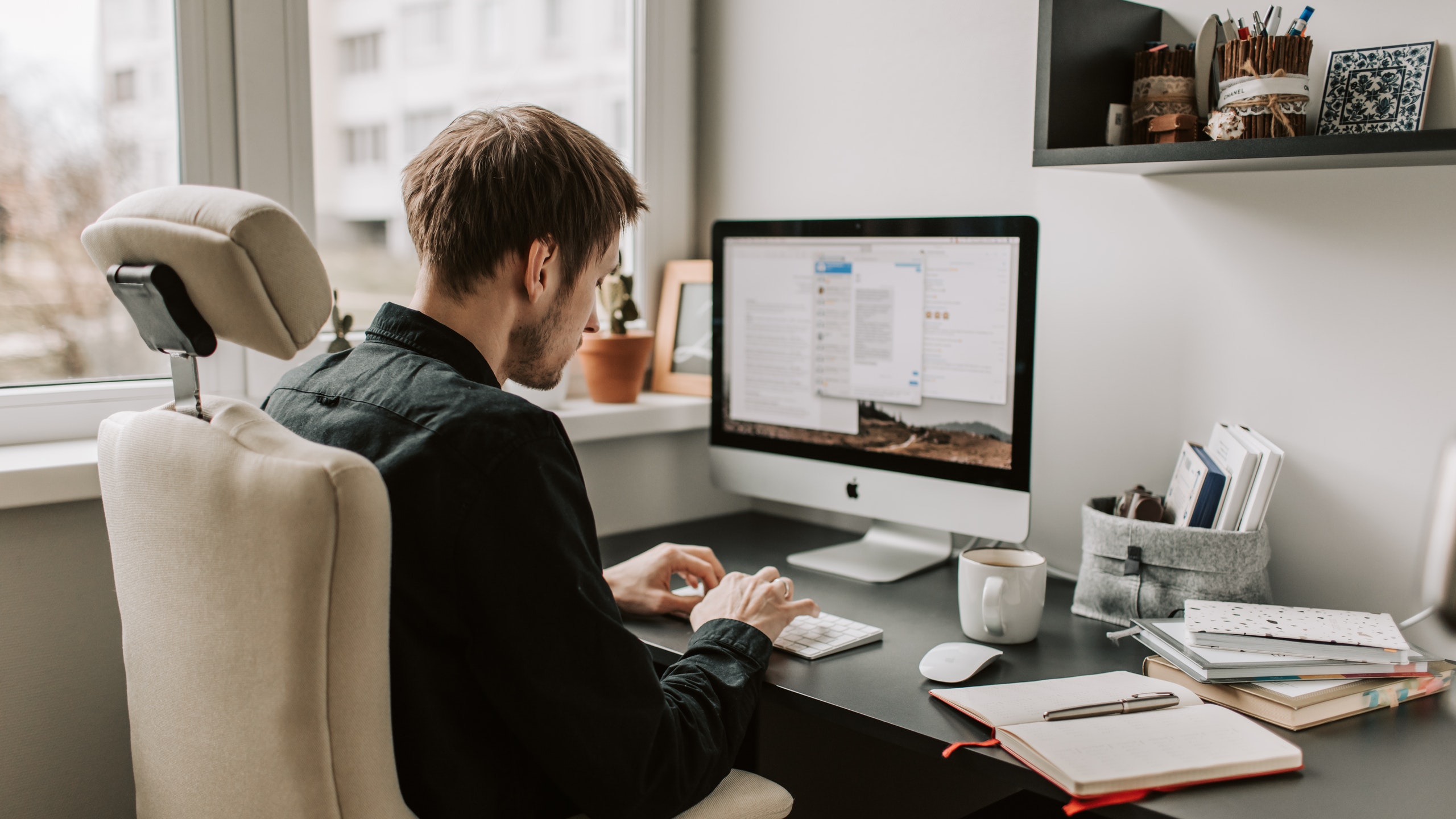 For most of the early 2000s, many people believed that Mac computers were immune to viruses. Unfortunately, this is no longer true. Windows still commands the largest market share of operating systems (OS) worldwide, but Mac follows as the second leading available OS. This statistic makes Mac users a growing target for cybercriminals for phishing and other malware tactics to access personal information.
The good news is that there are ways to avoid potential cyberattacks on your Mac by using a virtual private network or VPN. In its simplest form, a VPN encrypts your data across any wireless network (public or private) to keep hackers from obtaining your raw data for malicious purposes. In a broader sense, a VPN can also keep your online identity cloaked, relieving you from regional restrictions or bandwidth throttling from streaming sites and internet service providers, respectively—just like what ClearVPN can do for your Mac.
How A VPN Protects Mac Users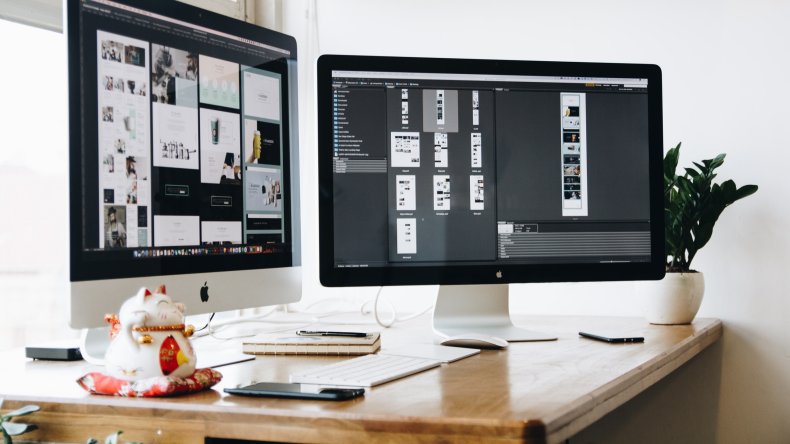 Keeps Your Online Presence Private
Have you ever thought it was too much of a coincidence to see ad banners of a website you just visited on other websites? It's not so much a coincidence as it is targeted advertising—advertisers build a profile of your internet activities from different sources to better target their ads to reflect your online behavior.
If you want to see fewer targeted ads, a VPN like one provided by ClearVPN may help keep online advertisers and internet service providers (ISP) from tracking your online activity. VPNs bounce your data from one server to another, so it scrambles the information that ISPs and advertisers would typically need to display ads more attuned to your behavior online.
Encrypts Your Data Online
Every time you connect to the public Wi-Fi at your favorite coffee shop, restaurant, library, or any other public hotspot without any kind of protection, your data is ripe for the picking. Logging in, conducting online transactions, and accessing sensitive data over a public network can be compromising activities as anyone else connecting to the same Wi-Fi network can easily hack their way into your computer regardless of OS.
You won't have to worry about cybercriminals intercepting your sensitive data online when you use encryption via ClearVPN. It encrypts and keeps your data from your network administrator and also from hackers eager to extract your personal information. Adding a layer to your online protection gives cybercriminals an extra burden when decrypting your data, thus deterring their efforts to compromise your sensitive information.
Increases Internet Bandwidth
When net neutrality was abandoned in the U.S. in 2017, this allowed ISPs (Internet Service Providers) to observe online traffic and "throttle" your internet speed as they saw fit, depending on the websites you visit. This is still the case today. For example, if you were to use a torrent site or a streaming site, your ISP can legally slow down your internet connection for downloads and streams.
When you connect via ClearVPN, your proxy IP address is bounced from one server to another, so your ISP won't know where you're connecting from. This makes it difficult for them to throttle your internet speed as they can't see your online activities, whether you're streaming videos or torrenting files.
Accesses Regionally Restricted Content
In addition to monitoring traffic and manipulating internet speeds, dissolving net neutrality also allowed streaming sites and ISPs to restrict their content to specific regions. This is why you can't watch certain videos or access some content online while you're in another country. Netflix, Hulu, and other streaming platforms have varied content in different countries, so while the current series you're watching is available in the U.S., it might not be available for you to binge when you travel to Asia.
Connecting via ClearVPN allows you to circumvent some regional restrictions on streaming sites and other content. It can change the geographic location of your IP address and give you access to the videos you want to stream, just like you would as if you were back home (i.e., switching on your VPN to connect to a U.S. server while you're on vacation in Bali, Indonesia).
Choose ClearVPN for Mac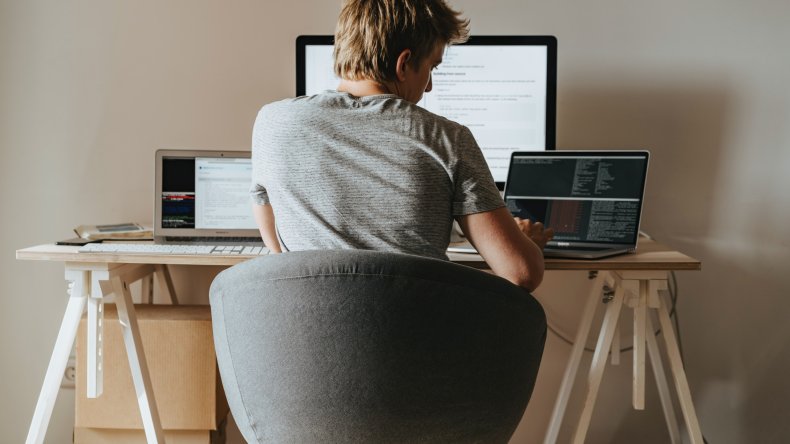 While Mac computers typically do have some form of cybersecurity in place, these programs can only do so much when you go online. Regain control of your online presence with an effortless VPN solution like ClearVPN. Through this VPN service, you can be more at ease knowing that your online experience is secured through a personalized network connection that expands your internet reach and encrypts online transactions.
What sets ClearVPN apart from other VPN providers is that it automatically connects to the most optimal server available for your network instead of listing a limited number of proxy servers in different locations for you to choose from. Plus, it has a secure network with a zero-log policy—meaning, ClearVPN won't bother collecting data on your online activity, IP address, and other data you transmit through their network.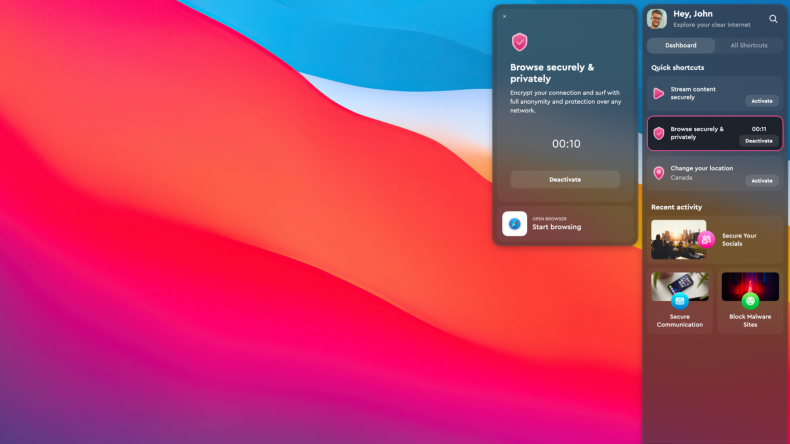 Dynamic Flow Technology
A key component of ClearVPN's functionality is called Dynamic Flow Technology. This feature personalizes your use of a VPN by analyzing your network status—including local and regional restrictions, servers, content limitations, etc.—then chooses the fastest idle server connection with a low-ping for a seamless user experience. In other words, ClearVPN links you to the nearest network with the least amount of internet activity with the fastest connection speed.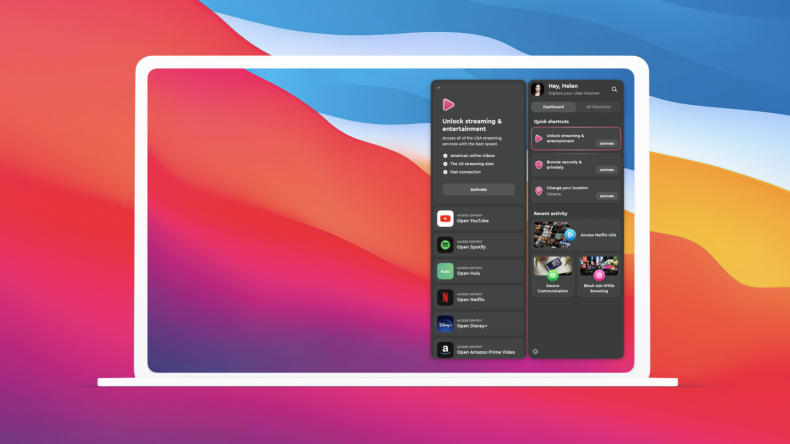 At present, ClearVPN has servers available in the following countries: United States, United Kingdom, the Netherlands, Canada, Germany, France, Denmark, Australia, Singapore, Sweden, Norway, Switzerland, Ireland, Ukraine, Austria, U.A.E., Belgium, Spain, and Greece. Wherever you are in the world, you can rest assured that ClearVPN aims to provide you with the fastest encrypted connection available.
You'll never know when and how your personal data might become vulnerable online. Make sure you have the latest protection and peace of mind. Fortify your Mac's security with ClearVPN to encrypt your data over a secured network today.