Sponsored Article
Does CBD Make You High?
To give you some clarity, we compiled a list of frequently asked questions regarding CBD, THC, and the fuzzy feelings surrounding them.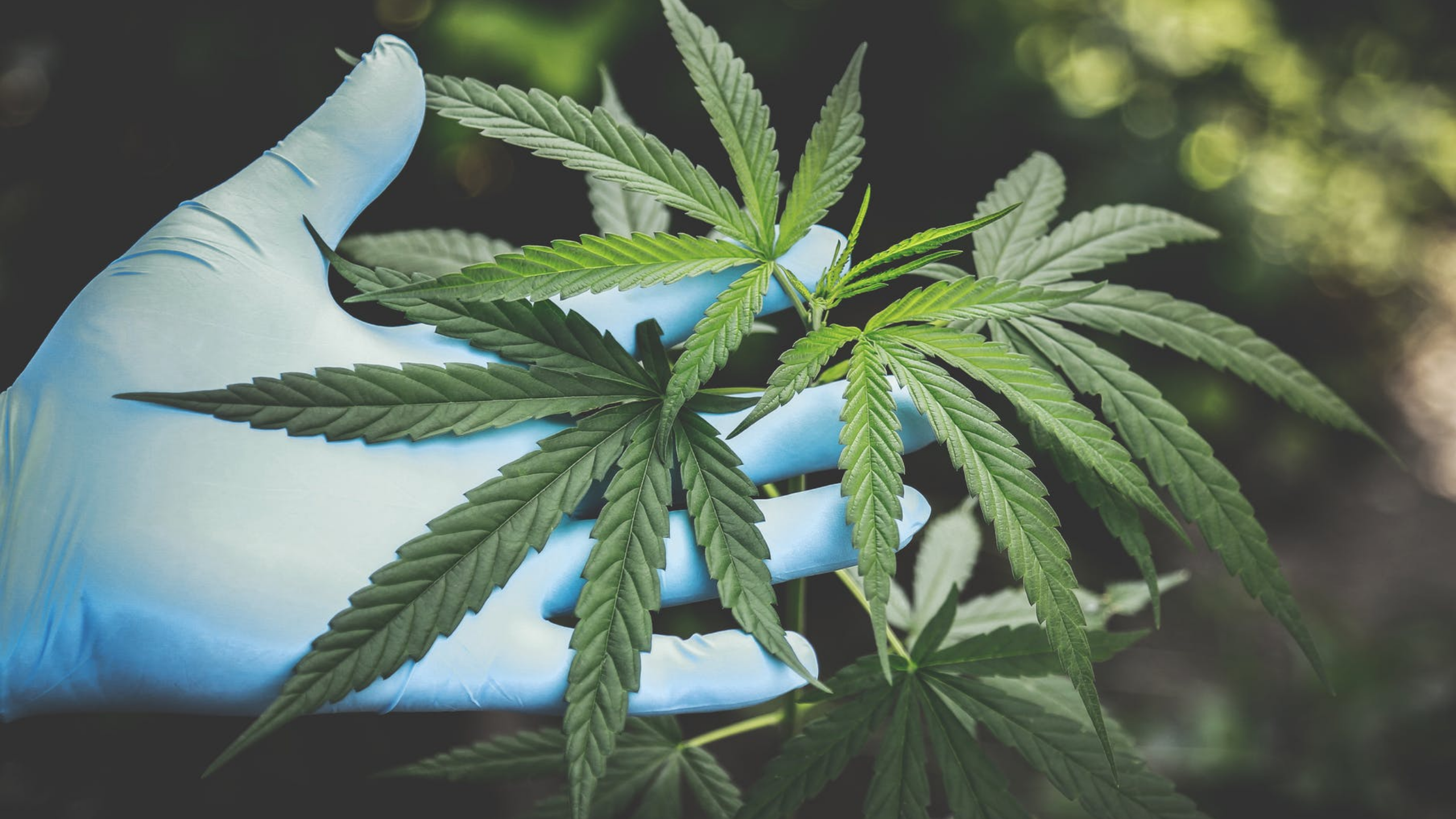 Unless you've been living under a rock these past few years, you've probably heard CBD mentioned before. It's okay if you're curious, you're not the only one. Google searches for CBD grew 126% between 2016 and 2017, then another 160% from 2017 to 2018, then another 117.7% from 2018 to April 2019, according to one study. That amounts to 6.4 million searches in April 2019, when the University of California, San Diego and Johns Hopkins University study ended.
If you clicked on this article you're probably curious about CBD as well, and that's understandable! Before 2016 it essentially didn't exist, and now you can order CBD gummies online. CBD has enjoyed a rapid rise in popularity these past few years, even outperforming searches for THC online.
But what do all these acronyms even mean? Why are these products suddenly so popular with everyone from PTA moms to coffee shop hipsters, and even the little old ladies at bingo? To give you some clarity, we compiled a list of frequently asked questions regarding CBD, THC, and the fuzzy feelings surrounding them.
Q: What is CBD?
A: CBD stands for cannabidiol, a compound extracted from cannabis plants, and the main compound found in the hemp plant.
Q: What is THC?
A: THC stands for tetrahydrocannabinol, the main compound found in marijuana plants.
Q: Do CBD Products Contain THC?
A: CBD products must have less than 0.3% THC to be legal according to current U.S. Federal Law. CBD products from Nirvana CBD are lab tested to guarantee that they contain 0.0% THC.
Q: Is CBD the Only Cannabinoid in the Hemp Plant?
A: No, there are many different cannabinoids within the hemp plant. Currently, CBD is the most popular one for it's potential wellness benefits.
Q: How Does CBD Work?
A: CBD interacts with the endocannabinoid system (ECS) in the body. The ECS part of our neuro-immuno-endocrine network, a system of organ and tissue signaling in the body that sends and receives chemical messages. The ECS may impact multiple parts of human health including mood, pain, inflammation, stress response and immune function, and more.
Our bodies produce their own cannabinoids, called endocannabinoids. A "phytocannabinoid" refers to a plant-derived cannabinoid like CBD or THC. These plant-derived cannabinoids can activate the same receptors and have a similar or even stronger effect than the ones we produce ourselves.
Researchers have determined the very specific receptors THC activates in the body, CB1 and CB2, and how it inhibits pain pathway signaling (mostly CB1) and anti-inflammatory effects (mostly CB2). However, researchers have yet to determine the exact receptors CBD interacts with or how it affects them, although some estimates suggest it may be up to 65 different receptors.
It is also suspected that CBD may encourage the body to produce its own endocannabinoids and help maintain the ones already present. THC on the other hand binds to receptors, which may be why it produces intoxicating effects while CBD does not.
Q: How Does CBD Make You Feel?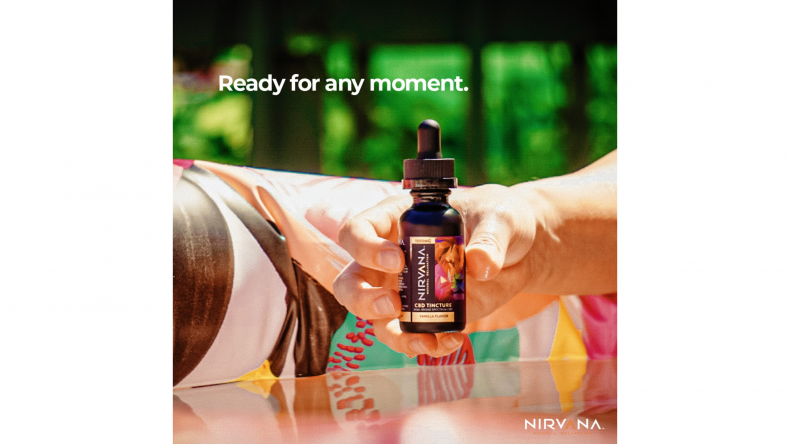 A: The most commonly reported feelings after taking CBD are a sense of calmness and relaxation. Evidence from human studies suggests that CBD has an anxiolytic role, meaning it can help prevent or treat anxiety. That may explain the sense of tranquility users experience.
"[CBD] tells your body to calm down and reminds you that you're safe," notes Junella Chin, DO, an osteopathic physician and a medical cannabis expert for cannabisMD. "It mellows out the nervous system so you're not in a heightened 'fight or flight' response," she says.
Of course, individual reactions to CBD will vary because of variances in body chemistry and the ECS system. Even if you take the exact same dosage and the same product as your friend, you could have different experiences and reactions. Some may find it best to take in the morning for a sense of calm, others may find it best to take at night. Because of these individual differences, you may have to experiment with different types of products and schedules for taking it in order to determine what works best for you.
Q: Will CBD Make Me High or Intoxicated?
A: No, as it does not contain enough THC (or any, depending on the source), it does not have intoxifying effects. "CBD is the non-psychoactive portion of the plant, so what that means is you won't have any effects like euphoria," Dr. Chin says. "You won't feel sedated or altered in any way."
That means you can take CBD products at any point during the day without having to worry about any detrimental effects on your motor skills, perception, or reaction times. Feel free to take it in the morning, at lunch, or before bed, whenever you want, without worrying about safety.
If you are concerned about any potential feelings of "highness", make sure to opt for a CBD product with 0% THC, like those from Nirvana CBD.
Q: How Can I Take CBD? What Kinds of Products Are There?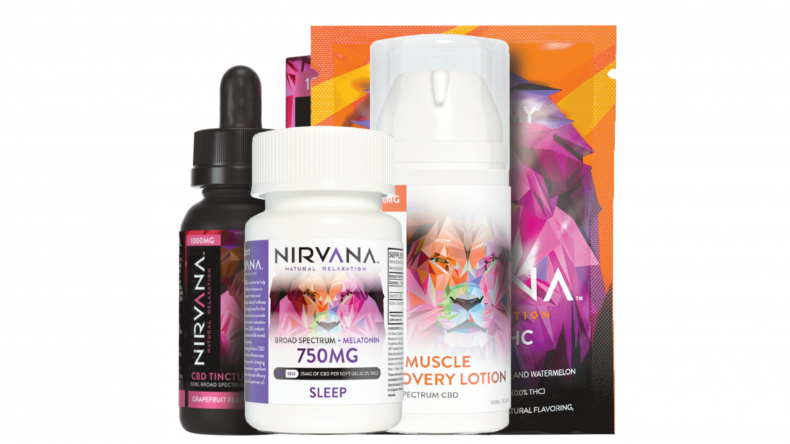 A: For this question, we're going to dive into some of our favorite products from Nirvana CBD. There are many different ways you can consume CBD, and what works best for you might be a bit of a trial and error process. So, if you are interested in CBD, you should be open to trying a variety of products to find your perfect fit.
Some people enjoy CBD oil, like the Vanilla CBD Oil Tincture from Nirvana CBD, because they can control exactly how much they use. You can place a drop directly on your tongue or add it to your favorite food or beverage. CBD latte anyone? Click here to buy for $39.99 – $69.99, depending on the strength.
Many people use CBD to help promote better sleep. For those individuals, CBD products with melatonin, like these Soft Gels from Nirvana CBD. They contain 750mg of broad-spectrum CBD and 30mg of melatonin to help you fall asleep naturally and obtain restful sleep. Click here to buy a 30 pack for $46.99.
People even use CBD products for post-workout recovery to soothe sore muscles. Thankfully, Nirvana CBD created a broad spectrum CBD Muscle Recovery Lotion which contains 600mg of CBD in a 100ml bottle, perfect for calming all your aches and pains. Click here to buy the bottle for $52.99.
And of course, you've probably seen CBD gummies advertised all over your social media! If you have a sweet tooth these 500mg CBD gummies are a great way to satisfy cravings and add hemp-derived cannabinoids to your lifestyle. With 25mg of CBD per gummy, you can click here to buy a 20 count bottle for $39.99.
Why wait? Click here to test out the powerful properties of CBD with Nirvana CBD products!
These products are not intended for use by persons under the age of 21. It's important to consult your doctors with any medical concerns, and before making any changes or adding supplements to your health plan.