Sponsored Article
Does CBD Oil Expire?
Proper storage and handling are key to keeping CBD oil potent.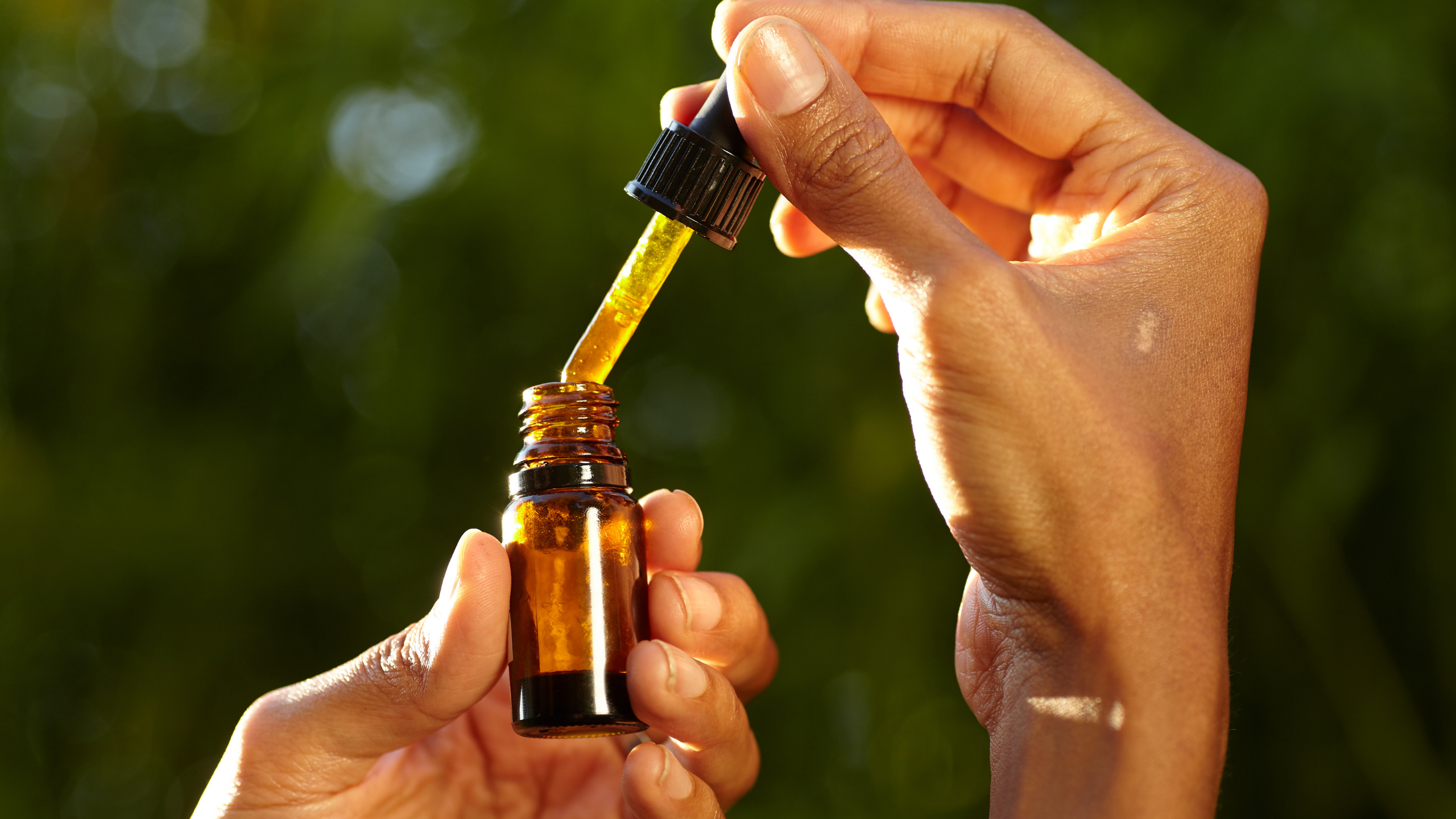 Wondering how you can extend the shelf life of your CBD oil? If you have recently purchased a Nirvana CBD tincture or have discovered the wonderful benefits of CBD oil but want to ensure that you have used every single drop of it moderately before it goes bad, then this article is for you.
The Shelf Life of CBD Oil
Cannabidiol or CBD is derived directly from the hemp plant and is favored by many to address a wide variety of health issues, including anxiety, depression, and even chronic pain. It is also commonly used for epilepsy or seizure disorder. CBD oil does not have any tetrahydrocannabinol (THC), which has been a cause of concern for first-timers or people who have never heard or used CBD oil for fear of psychosis or getting high.
Depending on how the product is stored, the shelf life of CBD oil ranges from 14 months to two years. But if the CBD oil is exposed to elements such as sunlight or intense heat, then you can expect for the product to go bad or reach a state in which it is no longer potent.
As such, you may notice that the packaging used in CBD oil products like the Nirvana CBD Tincture are amber-colored, medical-grade dropper bottles. The packaging ensures that the user only gets the minimum amount of CBD oil while reducing the risk of exposure to dust, elements, and other particles that can accelerate the end of its shelf life.
Also, high-quality CBD oil products or products that are minimally processed tend to last longer.
How Do I Know if My CBD Oil Has Gone Bad?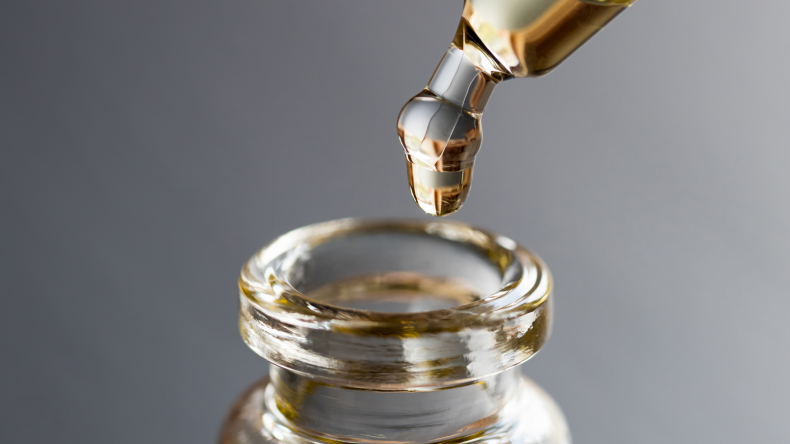 The most obvious way to know if your CBD oil product has gone bad is by checking the manufacturing details on the label. Some companies provide a Best By (or Use By) or Expires By dates, while others go the extra mile of providing the manufacturing date.
But what is the difference between the three and what do these manufacturing dates really mean?
Depending on the manufacturer's country's expiration laws for perishable goods, an expiration date (or Expires By on your label) simply means that the manufacturer does not recommend you use the CBD oil product anymore. This is because the manufacturer anticipates that the date is the end date of the product's shelf life.
The Best By or Use By date does not mean that the CBD oil product cannot be used after the indicated Best By date. This simply means that you can still use the CBD oil product until the expiration date or until the CBD oil product exhibits signs of it past its shelf life. Moreover, the manufacturer can no longer guarantee the potency and the consistency of the CBD oil product past the indicated date.
High-Quality CBD Products for Maximum Shelf Life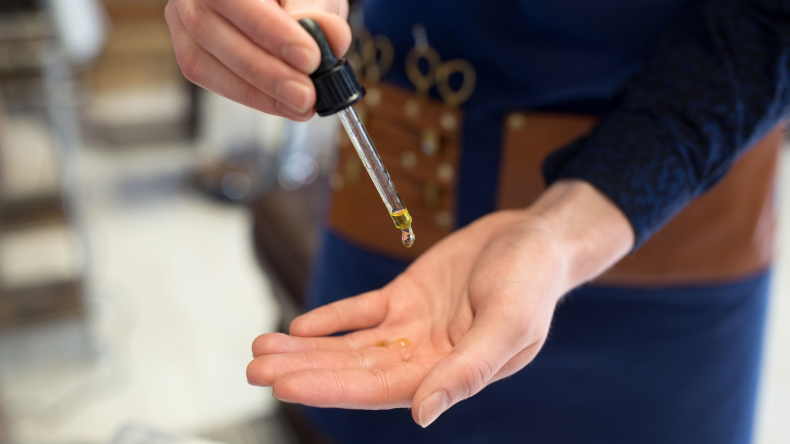 A general rule of thumb is to stop using your CBD oil product if it already smells, is more runny than usual, the liquid is of cloudy or murky color, or exhibits signs of no longer having the same consistency as when you first bought it.
Here are other pointers to maximize the shelf life and potency of your CBD oil product:
Open the Bottle Only When You Are Using It.
Once done, reseal the cap tightly immediately.
Don't Keep Your CBD Oil Bottle for Too Long.
Exposing your CBD oil to air will cause the product to oxidize, and therefore shorten its shelf life.
Never Transfer Your CBD Oil To a Different Container.
The manufacturer chose the original packaging because it has been tested to keep their product at maximum shelf life. Also, there is no guarantee that transferring the CBD oil to a different container for whatever reason will have the same potency and consistency, even if you have thoroughly washed and air-dried the new container.
Store the CBD Oil Bottle Upright.
This is to prevent spillage of your precious CBD oil.
Never Store Your CBD Oil Bottle Near a Window, or Radiator, or Oven.
Remember, keep your CBD oil away from elements (like sunlight and heat) that can change product consistency and potency.
Be Careful of Product Contact.
If you have to mix your CBD oil with food or drink, try to make sure that you keep the dropper away to avoid touching any other product that could reduce the consistency and potency of the CBD oil.
Choose the Right Brand - It Is Often a Good Indicator of Product Longevity.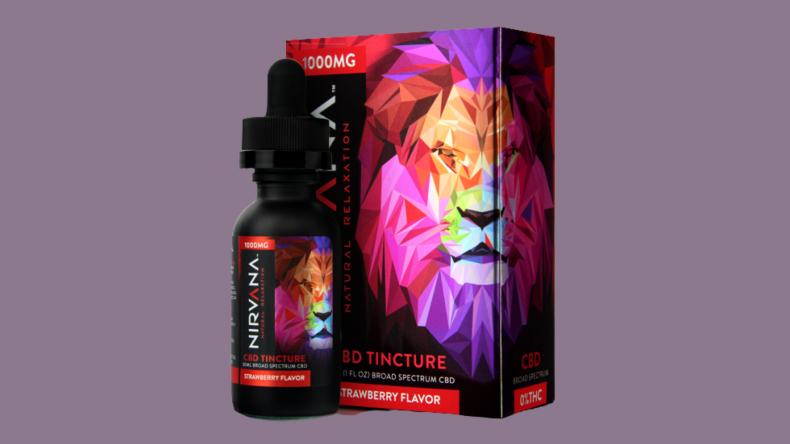 With the Internet and social media, there's a wealth of information (and quite a number of brands) out there today that sell CBD oil and CBD oil products. However, there are also too many CBD oil product reviews from customers expressing their dismay about the product quality, especially if they have been using CBD oil regularly. Some even cry foul over the high price of CBD oil products they bought even though they feel that the CBD oil is ineffective or tends to have a shorter shelf life despite following proper care. As such, it is always best to stick with a brand that not only offers high-quality CBD oil products but also promotes awareness and education about the use of its products. Also, it doesn't hurt if the brand comes with great product reviews as well.
Founded in 2017, Nirvana CBD came onto the CBD oil market not only with high-quality CBD oil products but also with an emphasis on honest core values. As CBD is uniquely positioned to change the way of medical treatments, Nirvana CBD understands the demand for options for natural relaxation and optimum wellbeing for its customers through its CBD oil productions.
Nirvana CBD oil products like its Nirvana CBD tincture variants are professionally formulated, then laboratory tested by a third-party and 0.00 percent THC, ensuring that they produce the best Nirvana CBD oil and Nirvana CBD Tincture variants for its well-informed customers. All of its Nirvana CBD products are naturally made from hemp plants that are grown in Colorado and Oregon and manufactured in California to ensure they not only have the best CBD oil products, but also have the best range and variety for their customers: whether they are looking for the Best CBD Gummies, Best CBD for Sleep, or Best CBD for Pain Relief.
Visit Nirvana CBD for a wide range of high-quality, CBD tincture and CBD oil products. Enter Nirvana CBD Coupon Code XMAS20 to get 20 percent off sitewide!
These products are not intended for use by persons under the age of 21. It's important to consult your doctors with any medical concerns, and before making any changes or adding supplements to your health plan.