Sponsored Article
Earn Up To $30,000 Yearly by Renting Out Your RV - Here's How
Let your RV create new memories for other families too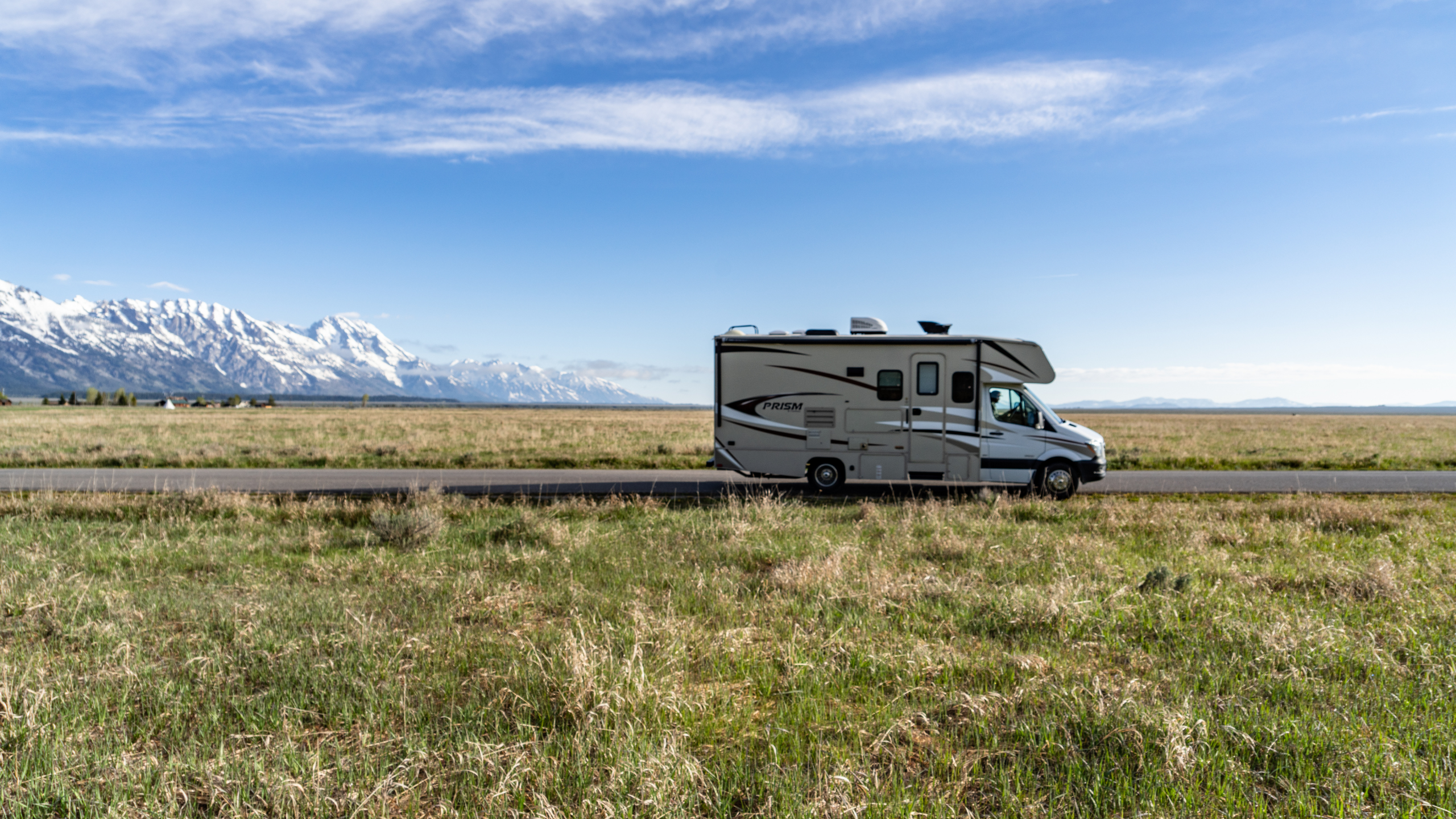 The best part about living in America is the ability to go cross-country and explore different states from east to west, north to south. That's why RVs are a popular travel commodity among Americans - you can save up on accommodation by lugging your lodging with you. Plus, if you're traveling with your family, it's the more spacious alternative than driving in a tight family car. It's your literal home away from home as you blaze through the open road.
While it's an appealing travel option, purchasing a big-ticket item like an RV has to be a smart investment. One of the most important things to consider when buying an RV is how often you'll be driving it around the country to get your money's worth. If you only decide to use it once a year or every other year, your RV becomes equivalent to money sitting around for months on end.
At least, that was the prevailing issue back then. Now, instead of having your RV parked in your garage to gather dust, you can bring it out for other families to enjoy through RVshare.
What is RVshare?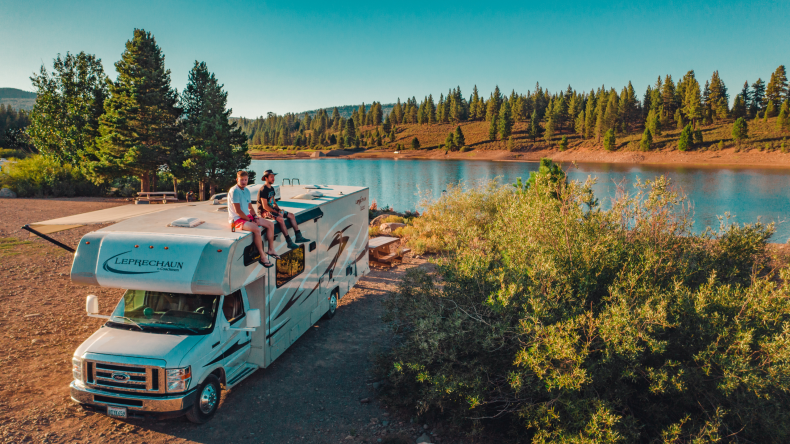 If you own an RV but it sits idle for 90% of the year, you can list your mobile home for RV renters who want to have their cross-country experience with their family and friends. With RVshare, eager cross-country travelers don't have to worry about purchasing their own RV to make their adventure happen - existing RV owners can rent out their mobile home and earn money too.
RVshare is considered to be the first and largest peer-to-peer RV rental marketplace online, with a fleet of over 100,000 vehicles available, from towed trailers to Class A Motor Homes. Even if you aren't looking for a new adventure, RVshare guarantees there's a mobile home in their listings just for you when you need it for a tailgate or a temporary home.
It's a win-win situation with RV renters fulfilling their travel goals (at a considerably lower cost) and RV owners earning extra income from their in-demand travel commodity. In fact, RV renters can earn up to $30,000 in bookings every year through RVshare.
Making An RV Listing On RVshare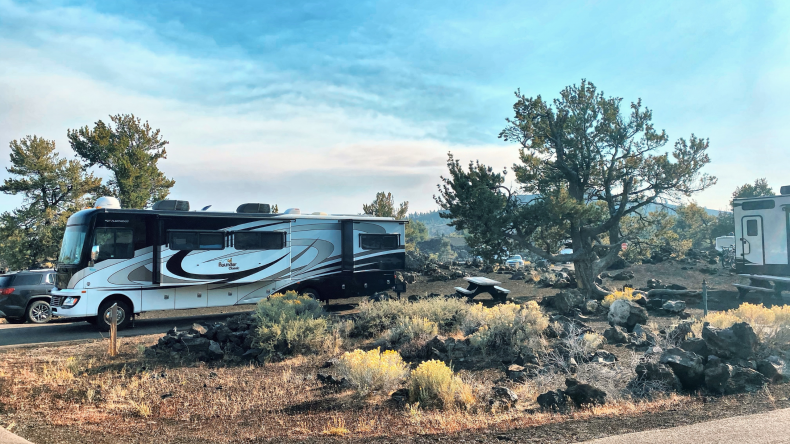 During the pandemic, RV travel has become increasingly popular, becoming one of the best options for travel as it lets you practice social distancing by having your own self-contained bed, bath, and kitchen all on-board. In 2020, 80% of RV renters were new to the platform, eager to find a compromise for travel means amid lockdowns, and RVshare predicts that RV travel will continue to trend in 2021.
For those interested to rent out their RV, RVshare has a user-friendly sign-up process for those who want to rent out their RV on the platform. Fill out the essential details like the RV type, make, model, year, then you'll also include snapshots of the interior and exterior of your RV as well as your personal information.
There is no fixed cancellation policy on RVshare as they leave it up to the owners on how strict they want it to be. You'll also set your rate per night, and if you're going to enable Instant Book - a feature that allows renters to secure a booking on the spot to solidify their travel plans and ensure that you get paid faster.
Once your RV starts churning in extra income for you, it might be irresistible to turn it into an actual business - which is one of the goals of RVshare. They're helping create the world's first fleet of RV entrepreneurs that can cater to and connect with eager RV renters on a reliable and intuitive platform for the purpose of travel and adventure.
How To Boost Your RV Rental Success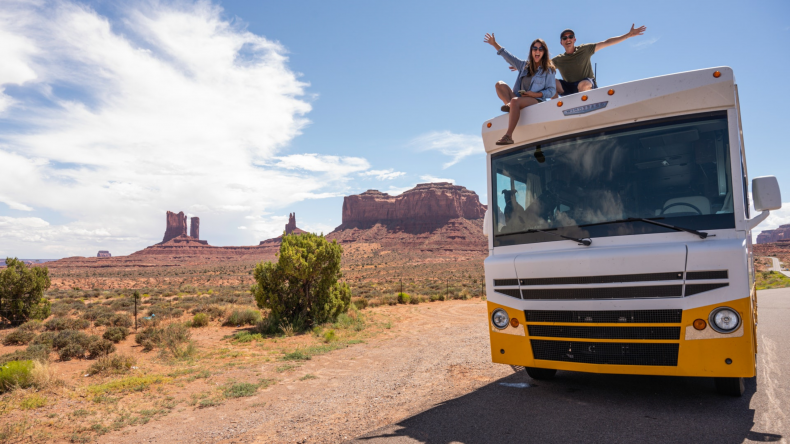 Since RVshare started in 2013, 2 million days have been booked, and it has a growing database of 100,000 listings across all 50 states. RVshare is frequently visited by millions of renters, increasing the competition among RV owners looking to earn money. Be among the 93% of RV owners with five-star reviews by following these quick tips to help your RV listing stand out from the rest.
Curate Stand-Out RV Photos
As long as your RV's been well-maintained over months or years, it won't be too difficult to tidy up to take key money shots for your listing. Add affordable accents and homey touches to the RV interiors like tea towels, throw pillows, and even some succulents and mood lighting to make your motor home feel cozy and comfortable for long-distance travel.
Write An Effective Listing
Your RV can't speak for itself to justify how great it is, especially since the renters won't have a proper walkthrough before booking it. Come up with a catchy title and a full description (not just bullet points) for your listing to give renters a positive first impression upon checking it. Moreover, you can provide a little backstory about the RV to add a personal touch and appeal to the renter's emotional connection to travel.
Upsell With RV Extras
Don't just offer the bare bones of an RV to a rental prospect; treat it the same way hotels furnish their rooms. Include bath and kitchen towels, linens, and kitchen tools so that renters don't have to bring the extra supplies with them during their trip. You can opt to offer a tray of complimentary snacks and a personal note to make your renters' RV experience unforgettable.
Set A Competitive Price
The average daily rate of an RV on RVshare is about $150, so make sure your price falls somewhere near the median to stay competitive. Or, you can price higher for your RV rental, too - just work out the commensurate services and products renters will get out of your listing to justify your set rate.
Got an RV just sitting around outside your home? Turn it into an additional stream of income with RVshare! Find out more here.