Sponsored Article
Easily Become Vegan With This Meal Delivery Service
Going vegan can be a challenge, but it can be a savory, nutrient-dense journey towards optimal health!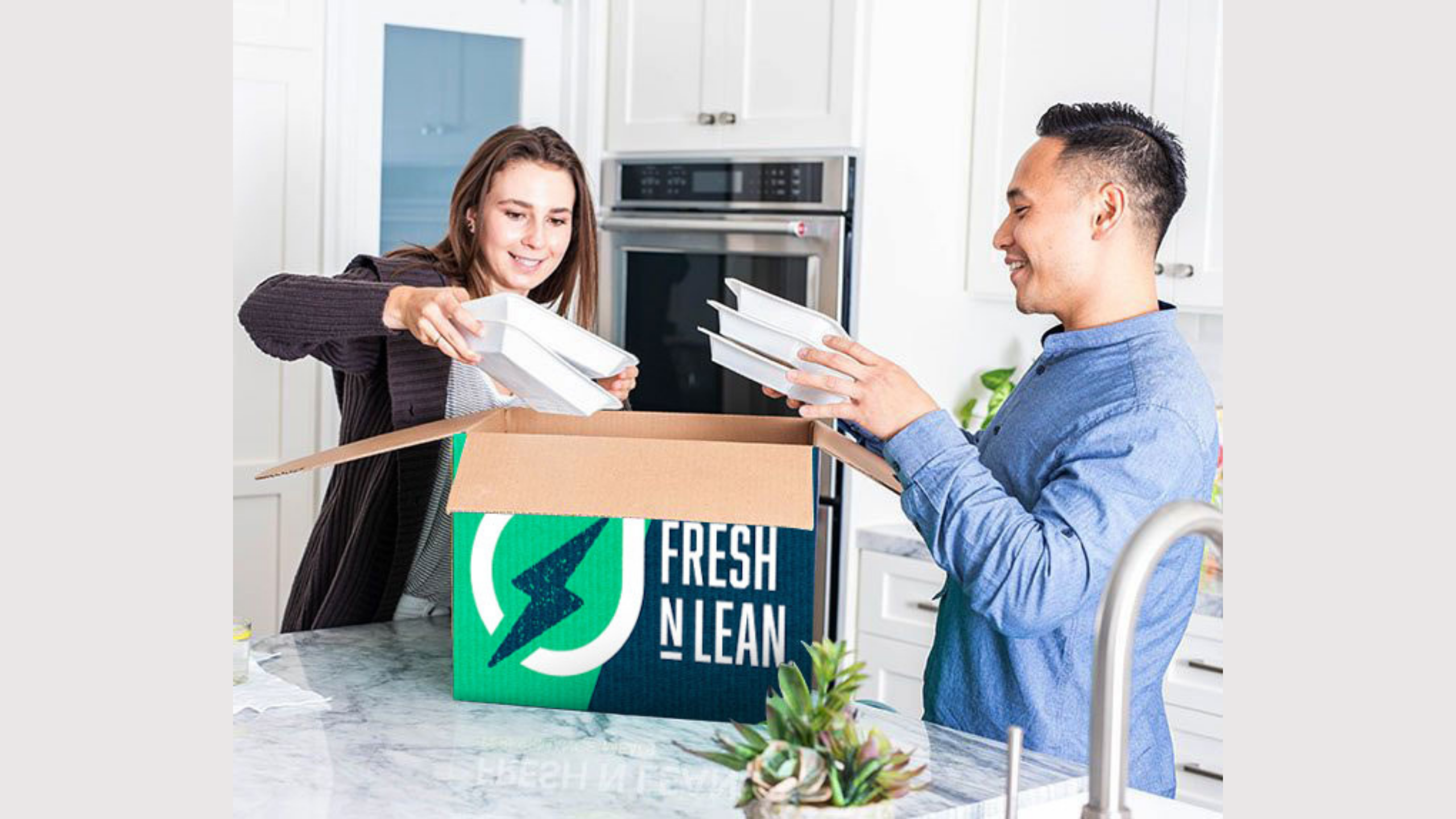 When the subject of veganism comes up, there are a lot of misconceptions around it. But it cannot be denied that going vegan does have a lot of benefits, especially for people who have not been eating healthy for most of their lives.
Still, the decision of going vegan can be difficult for some. This is because going vegan means giving up certain foods that you are accustomed to eating, such as meat. Moreover, some people claim difficulty in getting vegan food sources or the number of restaurants available that serve vegan alternatives. Others find it difficult to switch to going vegan because they have difficulty finding an alternative to their favorite meals.
7 Reasons You Need To Know About Going Vegan
If you are switching to a healthier way of eating this year, Fresh 'n Lean aims to make it easy for you. Read on to find out why going vegan is easier than you think.
1. You Can Go Full-on Vegan, or Start Slowly With Your Transition.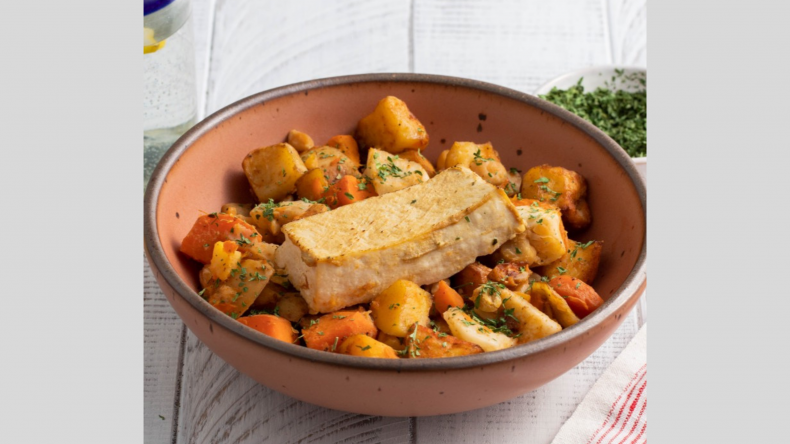 There is no right answer when it comes to committing to the vegan lifestyle. You can either go cold turkey or start swapping your meat portions with plant-based alternatives like tofu or chickpeas. Or you can consider researching and studying up the vegan lifestyle as a first step. If it helps, you can map out your milestones towards reaching your food goal, and time these milestones out realistically so that it is easier to achieve the next one without feeling a sense of loss.
Fresh 'n Lean is a meal delivery service based in Anaheim, California that can address your transition to the vegan lifestyle. This meal-delivery service allows you to transition to the vegan lifestyle in two ways: you can simply order any of their delicious, lean meals from their online menu (which gets updated weekly), or you can subscribe to their vegan meal plan service.
2. Going Vegan Is Easier Nowadays, Anytime, Anywhere.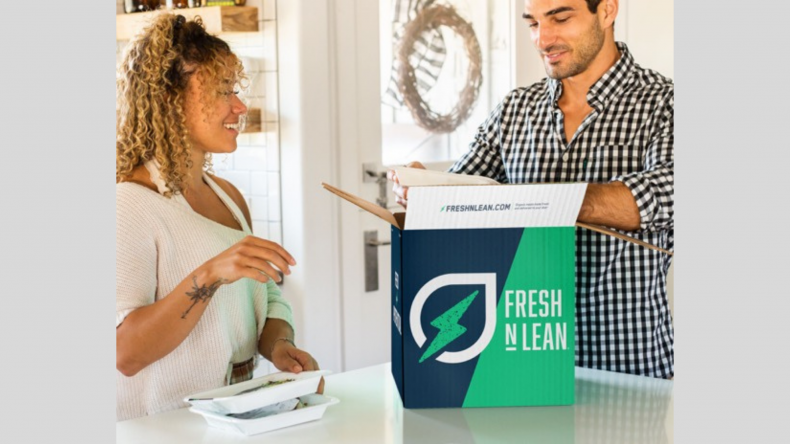 Unlike before, you can make the dietary switch wherever, whenever. Some supermarkets carry aisles where customers can shop for vegan-friendly ingredients and food products. Convenience stores even carry salads to plant-based meals to cater to a younger crowd who want to be healthy but have no time nor even the proper kitchen to fix a plant-based meal.
But for those who are truly looking for a meal plan service that does everything for you, including answering that all-frustrating question on what to eat at every meal of every day of the week, here's where Fresh 'n Lean comes in.
Fresh 'n Lean Vegan Meal plan features a varied menu of creative plant-based breakfast, lunch and dinner and dinner dishes developed by chefs who understand the vegan lifestyle, and Chef's choices every Friday. The menu is refreshed every week, so there is always something to look forward to.
They also deliver anywhere in the US via GLS or FedEx Air service, and your vegan meals are already packed in individual, vacuum-sealed recyclable containers inside insulated cardboard boxes with ice packs to ensure freshness even during transport. They are also BPA-free and recyclable, so they can be easily disposed of.
3. You Can Get the Right Amount of Protein, Vitamins, and Minerals at Every Meal, Even if It Is Vegan-Based.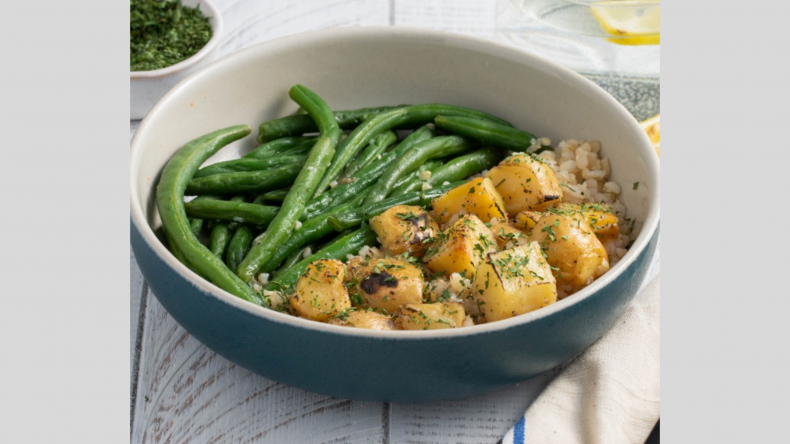 One of the biggest misconceptions about vegan diets is that you don't get enough protein. However, there are plenty of plant-based sources of protein that you may not have explored yet. Some of these sources include beans, chickpeas, cashew nuts, lentils, soy products, and even pumpkin seeds.
Moreover, there are plant-based meat variants specifically developed and made to replace the consistency and the chewiness in meat. The Fresh 'n Lean Vegan Meal plan features plant-based protein such as their vegan chicken, a healthy, plant-based protein made of soy protein, sunflower oil, and a special spice blend that really tastes like chicken. It's also non-GMO, gluten-free, low-calorie, and sustainably made, which is perfect for those who are mindful about their waist and the environment.
Also, each vegan meal prepared by Fresh 'n Lean is specifically crafted to make sure that you have the right amount of nutrients to get you through the day. And if you are watching your calorie intake, you can choose the Low Carb / Low Cal Plant-Based option to keep you light but still full at every meal.
5. You Can Be Vegan And Be Truly Mindful On What You Eat.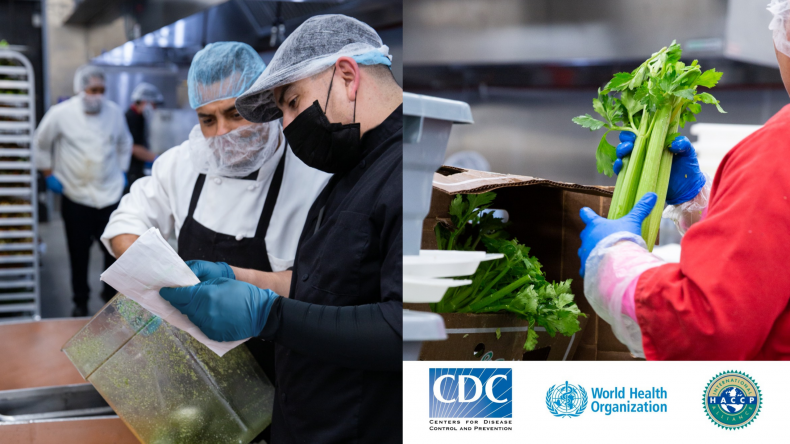 Fresh 'n Lean has a 55,000 square-foot facility designed to make nutrient-dense, ready-to-eat meals for delivery. From earth to your plate, Fresh 'n Lean harvest and source a wide range of organic ingredients that are sent directly to the kitchen so chefs can prepare mouth-watering meals that are ready to eat, delivered to your doorstep.
Moreover, they have the proof to show it. Fresh 'n Lean is certified organic audited by the California Certified Organic Farmers and FSMA compliant.
6. Going Vegan Doesn't Have To Be Expensive.
Veganism in principle is actually affordable. With Fresh 'n Lean, you truly can have access to freshly-made vegan meals delivered to your door, with each meal starting at USD$8.40.
7. It May Be Difficult To Transition To a Vegan Lifestyle, but You Should Prescribe To One That Is Enjoyable.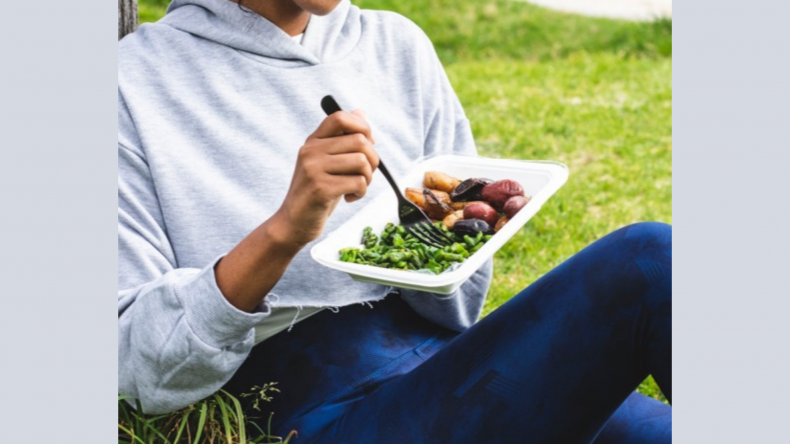 Going vegan is not just about eating salad at every meal, and that is what Fresh 'n Lean will help you discover! The Fresh 'n Lean Vegan Plan will show you that it not only supports healthy living in people of all ages, it will also show you that you do not necessarily have to give up certain food items you enjoy because there are now vegan alternatives. It's about saying yes but just to different things.
And if you happen to slip up, that's okay. Simply come back to the real reason that motivates you to transition to the vegan lifestyle, and just keep trying to stay on track.
Start Your Vegan Journey With Fresh 'n Lean
There might be people, including your loved ones, who think you are missing out on sumptuous meat, fish, or dairy. Why not show them how vegan alternatives don't compromise on taste or health, all while keeping compassion for animals and the planet in mind?