Sponsored Article
Elevate Your Grooming Experience With These Shaving Products
Enjoy That Pampered Barbershop Feeling at Home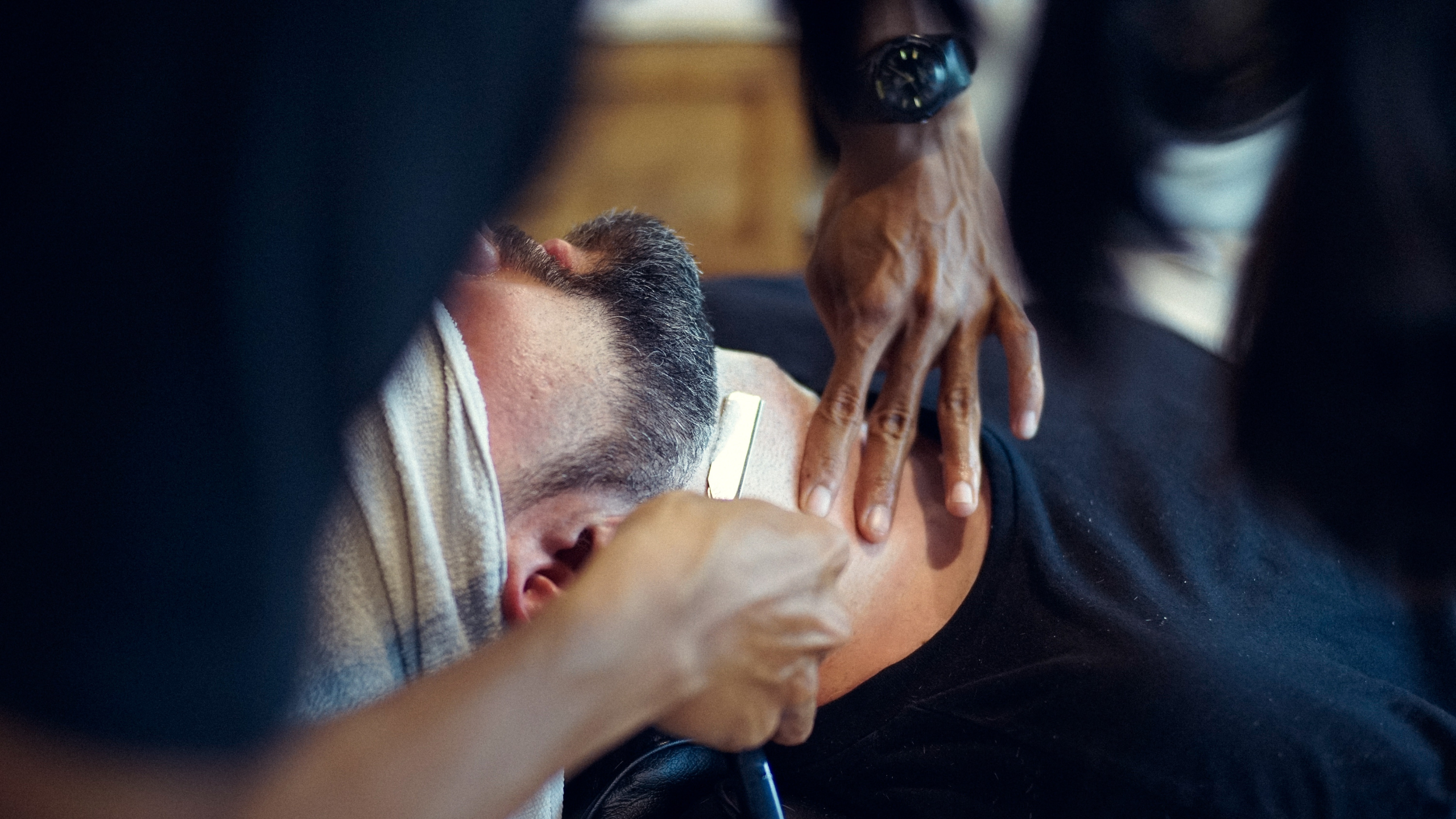 Whether you're a young man picking up a razor for the very first time or you're an adult freshening up before heading to work, shaving could be a daunting task. For some, it has become a ritual learned through habitual practice with the occasional nicks and scratches serving as reminders as they go through adulthood.
Whether you're a rookie with the razor or a hardened vet, you can enjoy that pampered barbershop feeling at home with the Art of Shaving. It opened its first storefront in 1996 and has evolved into one of the industry leaders in men's grooming. Its two barbershops are located at Disney Springs in Orlando, Florida, and Madison Avenue in New York City. It also has an online shop that features a vast collection of razors, brushes and shaving kits, along with an assortment of skin and hair care products to make the perfect shaving ritual accessible to all.
One of the Art of Shaving's trademarks is its shaving system: The 4 Elements of the Perfect Shave. The four steps involved let skin and hair care products work together with shaving instruments for an enhanced grooming routine to achieve that elusive perfect shave.
Ready to bring the barbershop feeling to your home? Below are a few of the Art of Shaving's top products you might want to try for yourself.
Heated Razor by GilletteLabs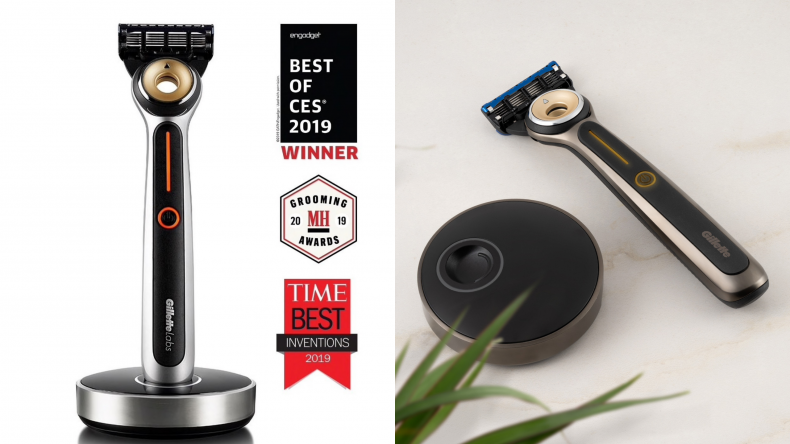 This state-of-the-art razor could help recreate that hot towel feel after each shave. The Heated Razor by GilletteLabs brings the experience of a shave at the barber right to the comfort of your own home. It has two adjustable heat levels and uses FlexDisc technology that aids each stroke to follow your facial features. It comes with wireless magnetic charging and is fully waterproof.
Click here to order it for $200.
Lavender Pre-Shave Oil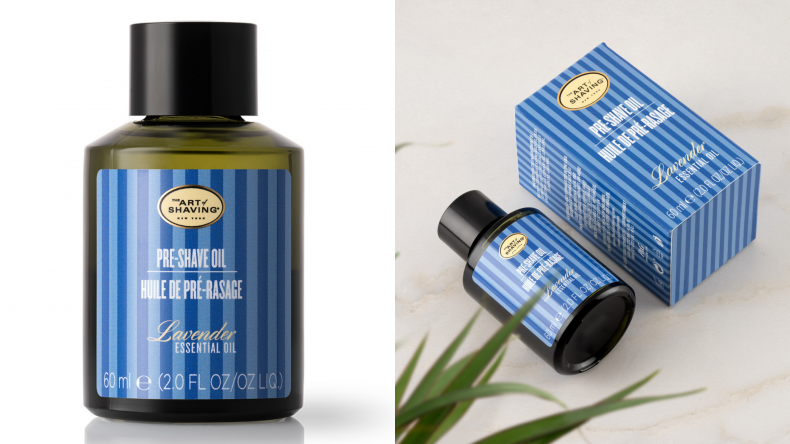 This blend of lavender and olive oil could help increase razor glide and prevent razor burn and irritation. The Lavender Pre-Shave Oil has been clinically and dermatologically tested for sensitive skin and is suitable for all beard types.
Stainless Steel 5/8 Blade Straight Razor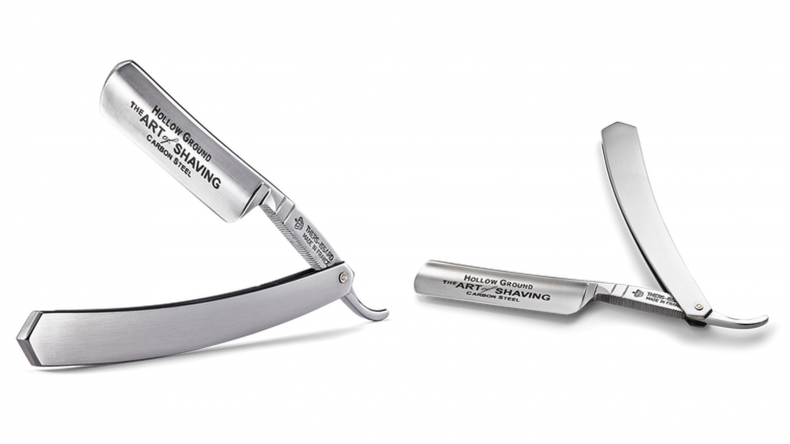 This straight razor is handcrafted by French manufacturer Thiers-Issard and might remind you of Sweeney Todd. Its blade is made from high-quality carbon steel for that clean and close-cut shave, while its double edges make it easier for you to use. With a sleek stainless steel handle, it might be an ideal gift for seasoned straight razor users.
Click here to order it for $195.
Black Fine Shaving Brush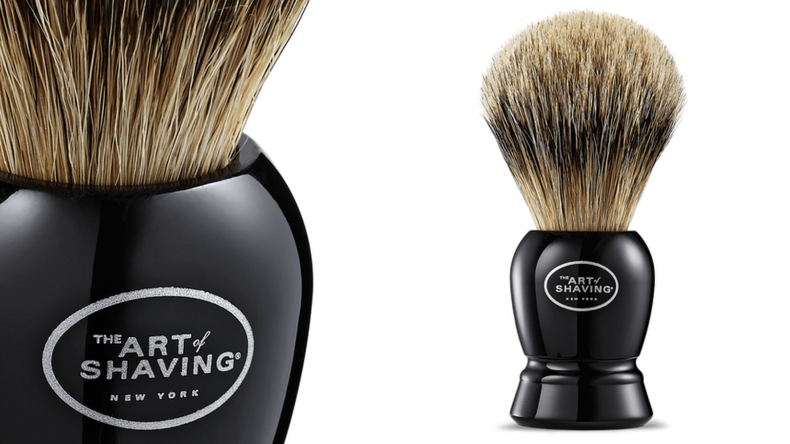 The Art of Shaving recommends using a shaving brush to apply your shaving cream for a warmer lather "by retaining warm water." The Black Fine Shaving Brush features badger hairs with soft white tips that lightly exfoliate the skin and help soften the beard hair. With its greater hair density, this brush helps lift your beard hair for a cleaner shave.
Click here to order it for $120.
Sandalwood Shaving Kit With Jet Black Morris Park Razor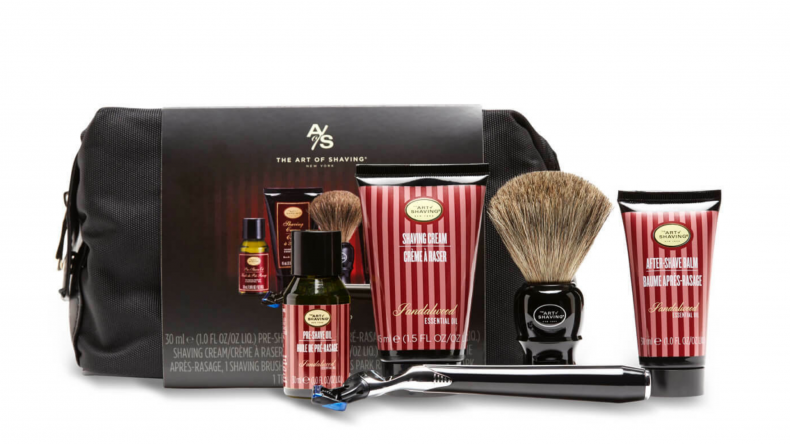 Packaged in a sharp black wash bag, the Sandalwood Shaving Kit features all four Elements of the Perfect Shave in the form of actual products. It includes the Sandalwood Pre-Shave Oil, Sandalwood Shaving Cream, a Black Genuine Badger Shaving Brush, a Jet Black Morris Park 5 Blade Razor and the Sandalwood After-Shave Balm. This portable kit could help you achieve a professional-level shave even while you're traveling.
Click here to order it for $95.
Bergamot Neroli Pre-Shave Oil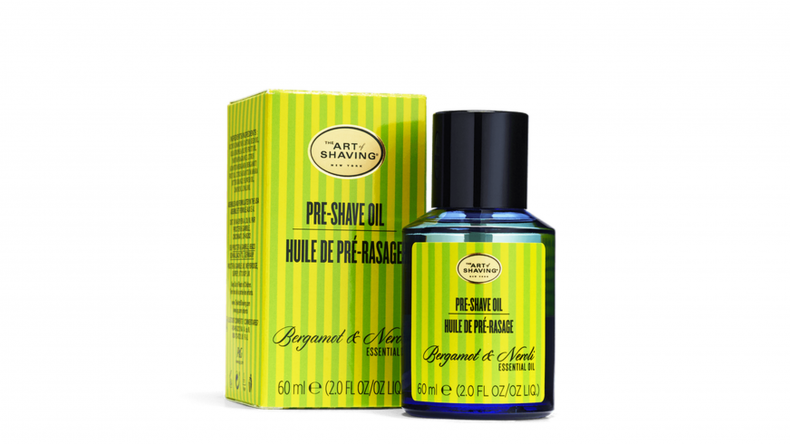 This pre-shave essential has hints of floral and citrus notes thanks to its bergamot and neroli oils. These create a protective layer on the skin to help against irritation and razor burns for that comfortable shave. This pre-shave oil has been clinically tested for sensitive skin and is suitable for all beard types.
Click here to order it for $25.
Beard Prep Grooming Kit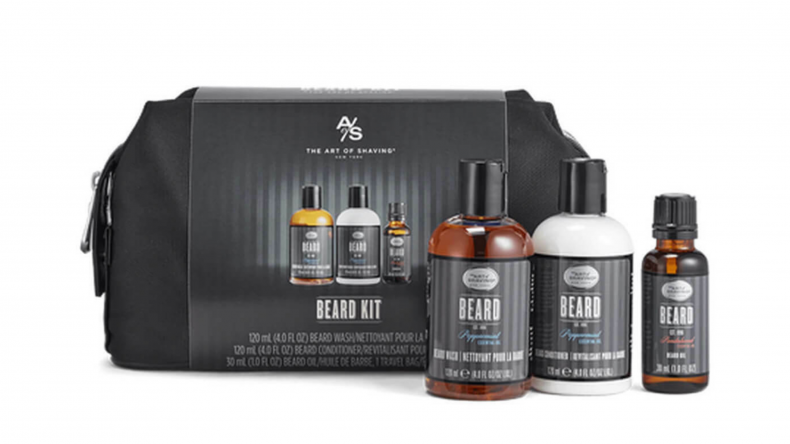 Want a healthy, stylish and full beard? This three-step grooming kit could help you achieve that sought-after look. The Beard Prep Grooming Kit includes one bottle each of beard wash, beard conditioner and Sandalwood Beard Oil. It comes in a black travel bag to let you groom your beard even when you're on the road.
Click here to order it for $40.
R89 Grande Safety Razor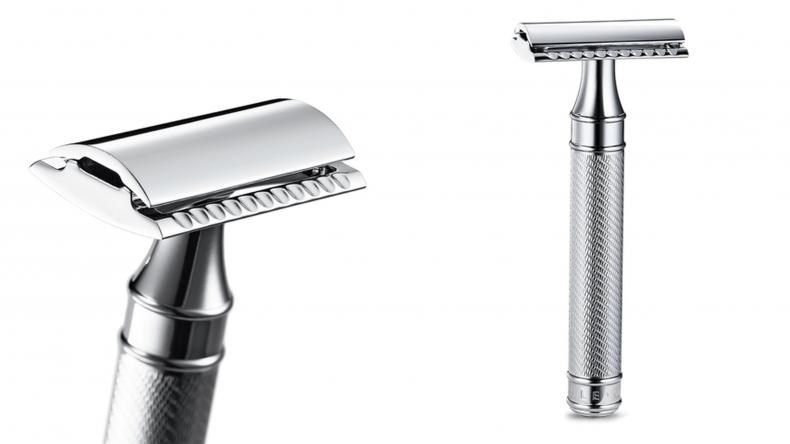 Manufactured by Mühle, of Germany, this traditional safety razor has a high-quality chrome-plated handle that's rust-resistant and long-lasting. It features a closed comb design to give you better control of the blade for a smoother shave.
Click here to order it for $80.
Bourbon Shaving Cream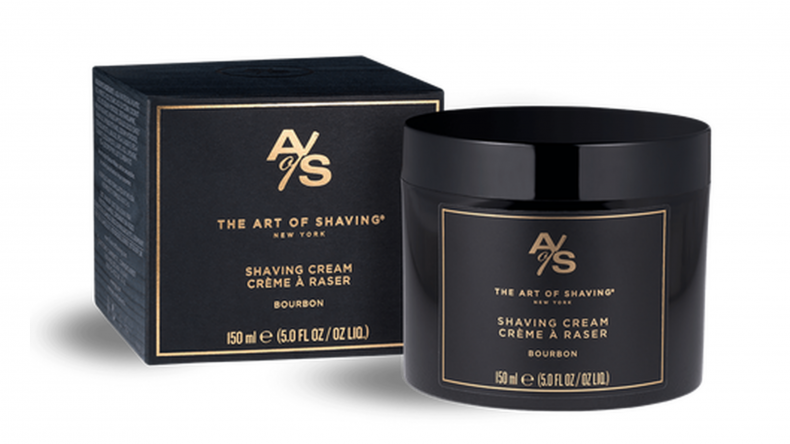 The Bourbon Shaving Cream's ingredients include coconut acid and pure sweet almond oil. It's also part of the Art of Shaving's Bourbon Amber Aroma collection, which features products that have a rich, woody and vanilla aroma. This shaving cream has been clinically tested for sensitive skin and helps protect the skin from irritation and razor burns.
Click here to order it for $30.
Olibanum Pepper After-Shave Balm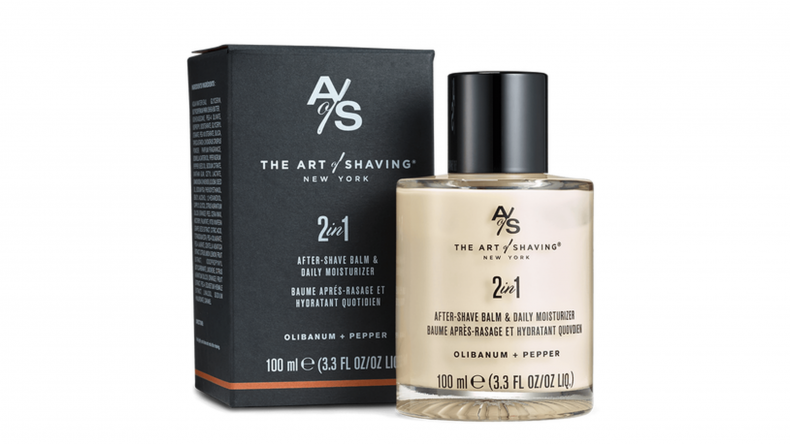 The final step to nailing the Art of Shaving's Perfect Shave is to moisturize. The Olibanum Pepper After-Shave features a unique aroma of smoky and spicy frankincense. This after-shave balm is made with shea butter and olibanum oil, which could help refresh and hydrate your skin after shaving.
Click here to order it for $50.